This week we are diving into this super cute Easy Maple Star Quilt Block in the RBD Block Challenge! These blocks are a fun twist on the Sawtooth Star Block and they are super fun to sew.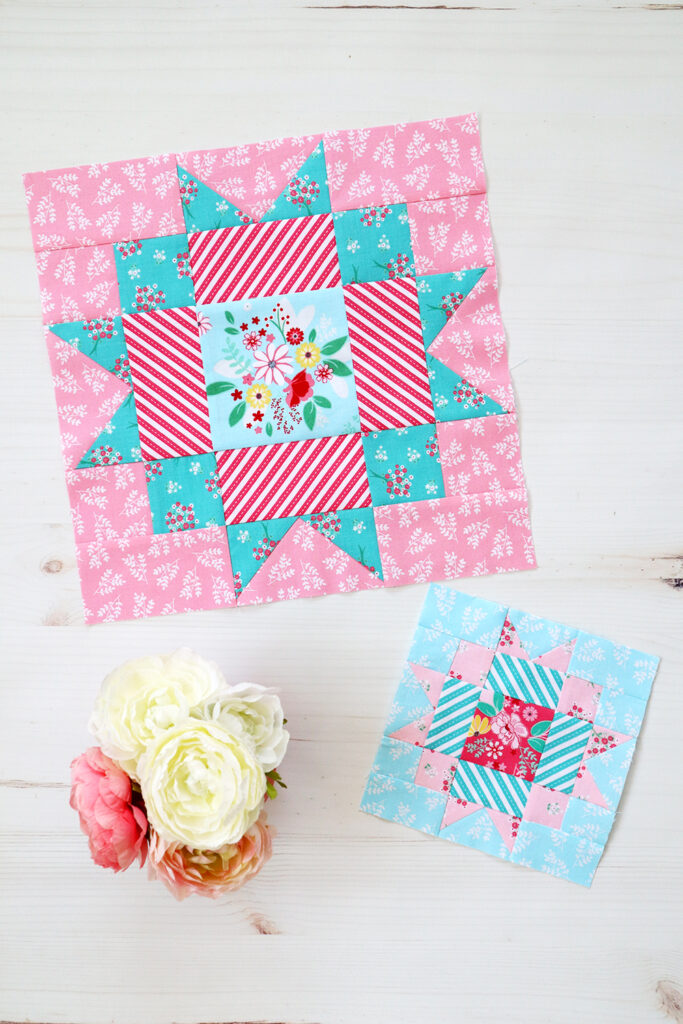 Every week in the Riley Blake Designs Block Challenge we are sewing up a different classic quilt block. I've been having so much fun – some of the blocks are new to me and some are blocks I've made lots of times, but it's been so relaxing and such great practice to make up a new block every week!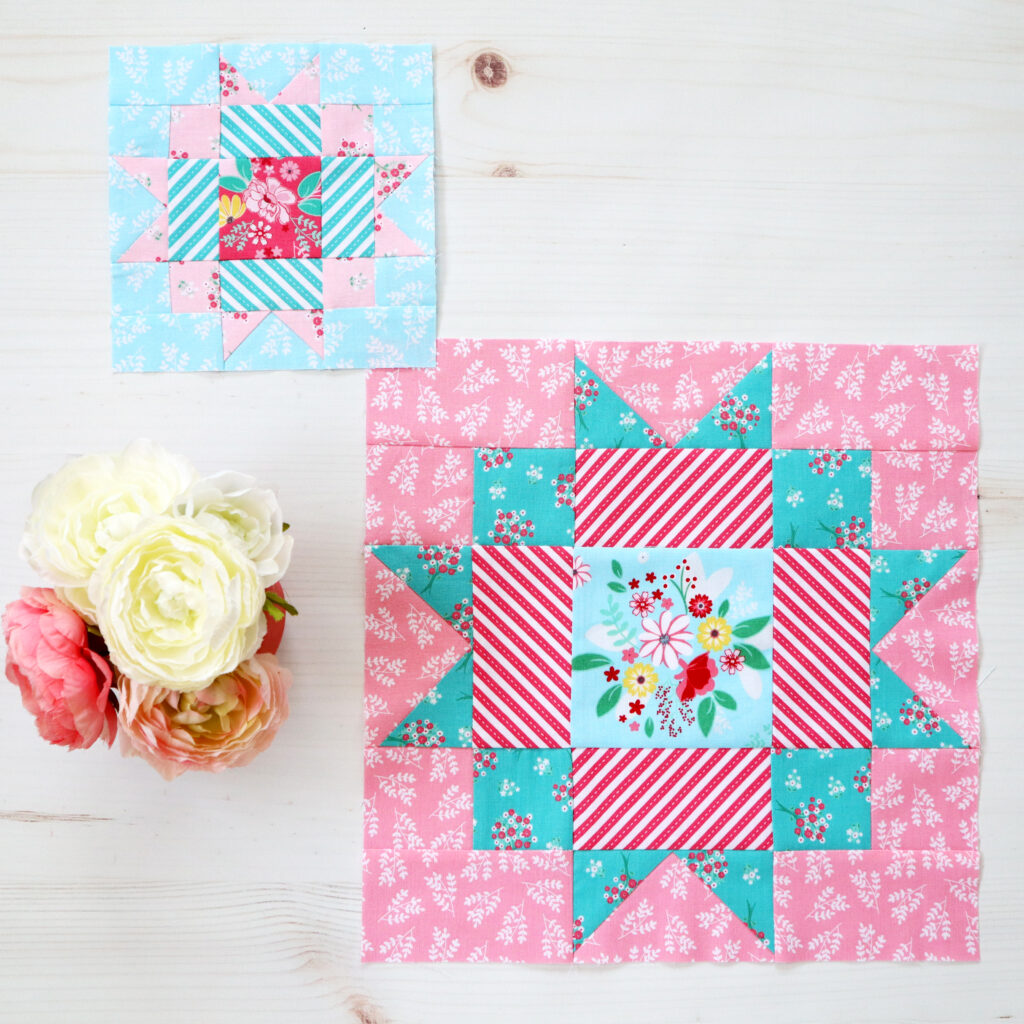 The Maple Star Quilt block is a new one for me! It's it fun with the different fabrics and layers? You can do some fun fussy cutting in the center as well.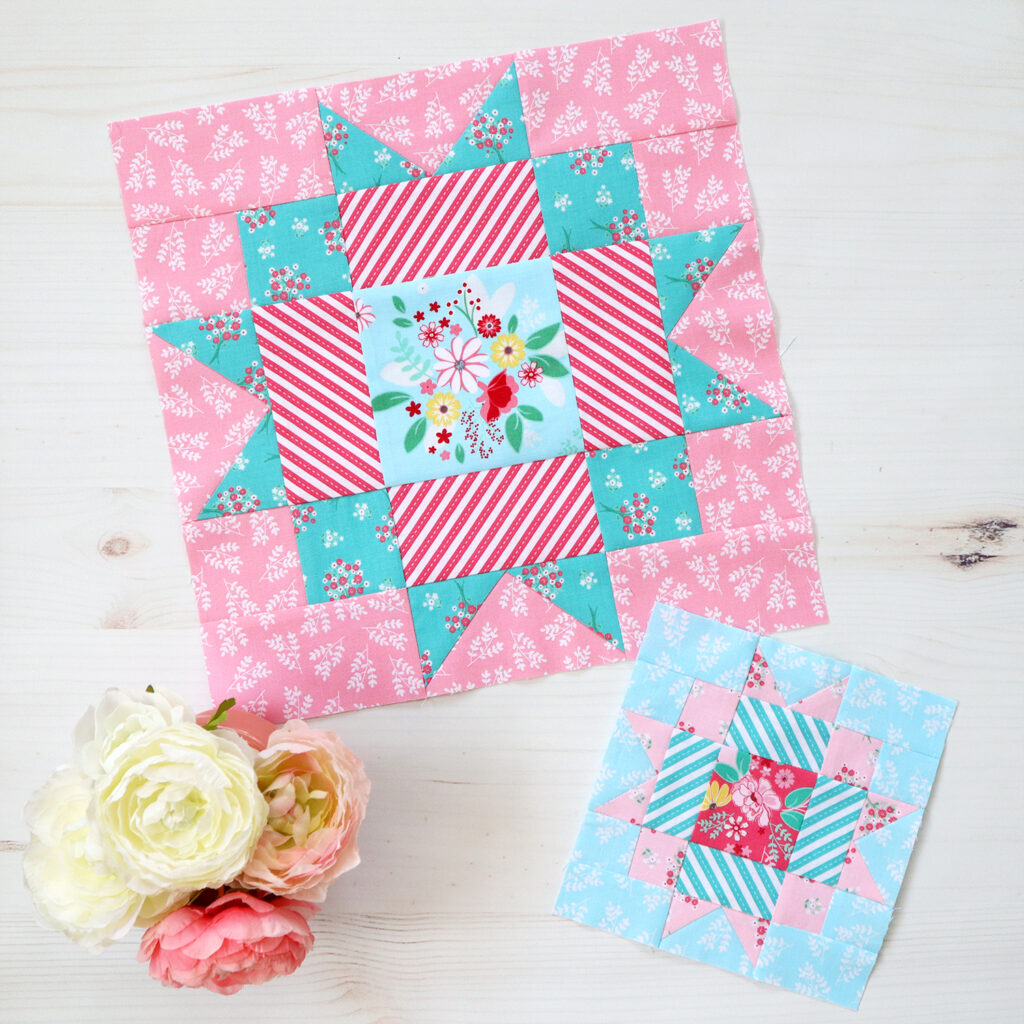 I'm using Singing the Rain for my blocks – I can't wait to see them all sewn together!
This week our block tutorials are from Melanie at Hello Melly Designs! Melanie is a Riley Blake Designer and a super talented quilter – take some time to look around her blog while you're there!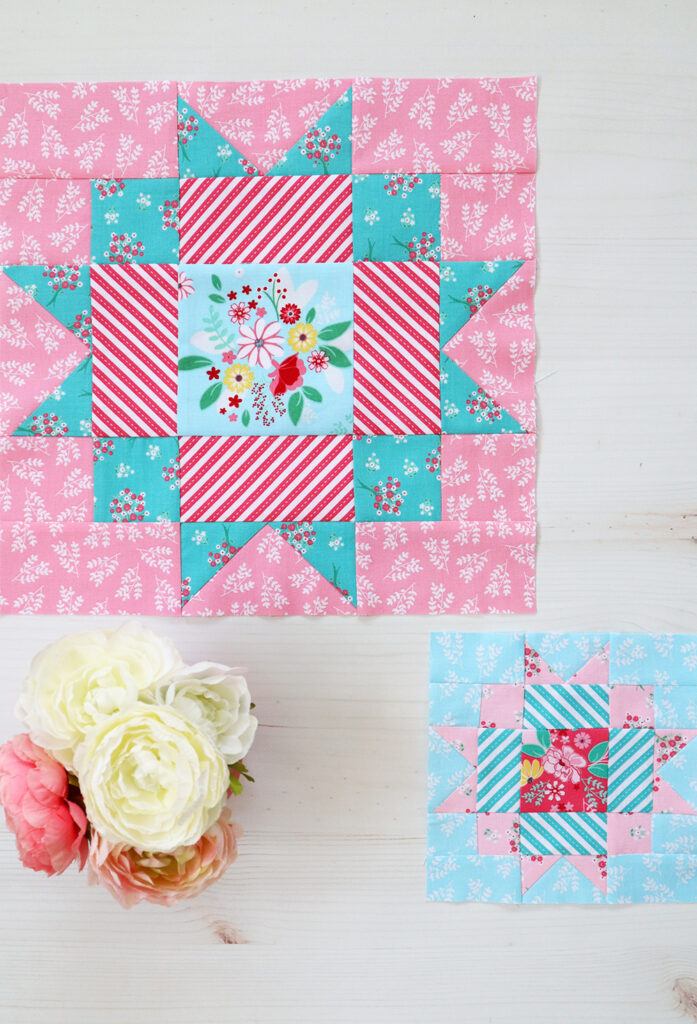 Here are all my other blocks – it's not too late to join in and sew along with us!