We have such a fun Springy quilt block this week – it's time for the Singing in the Rain Row 6 – Flower Blocks!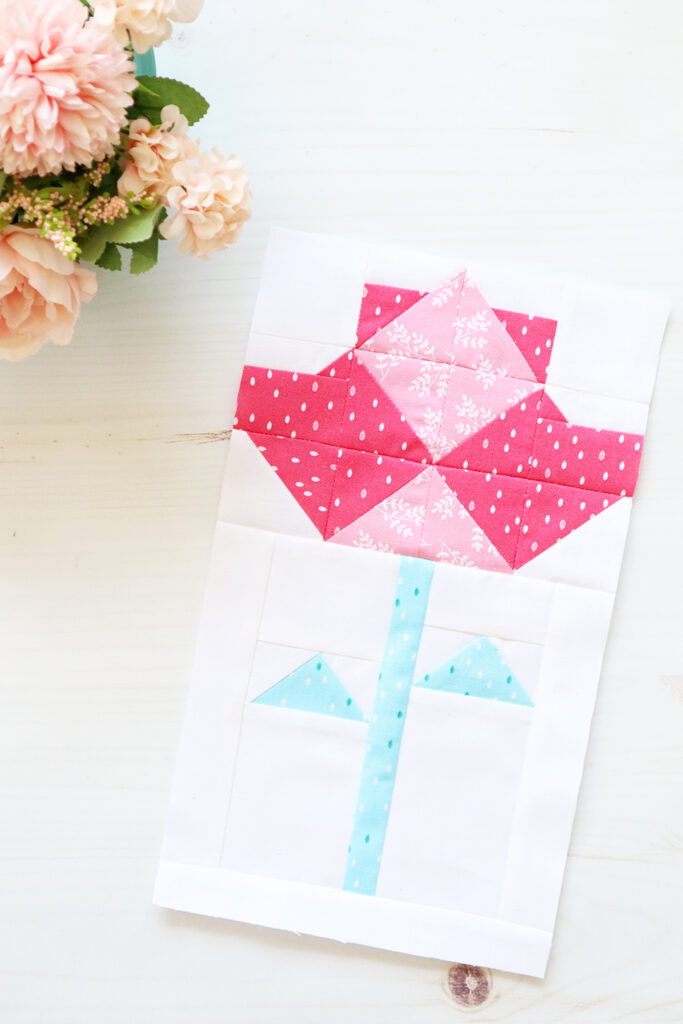 These blocks are so fun and look so cute marching along between the pinwheels and hearts!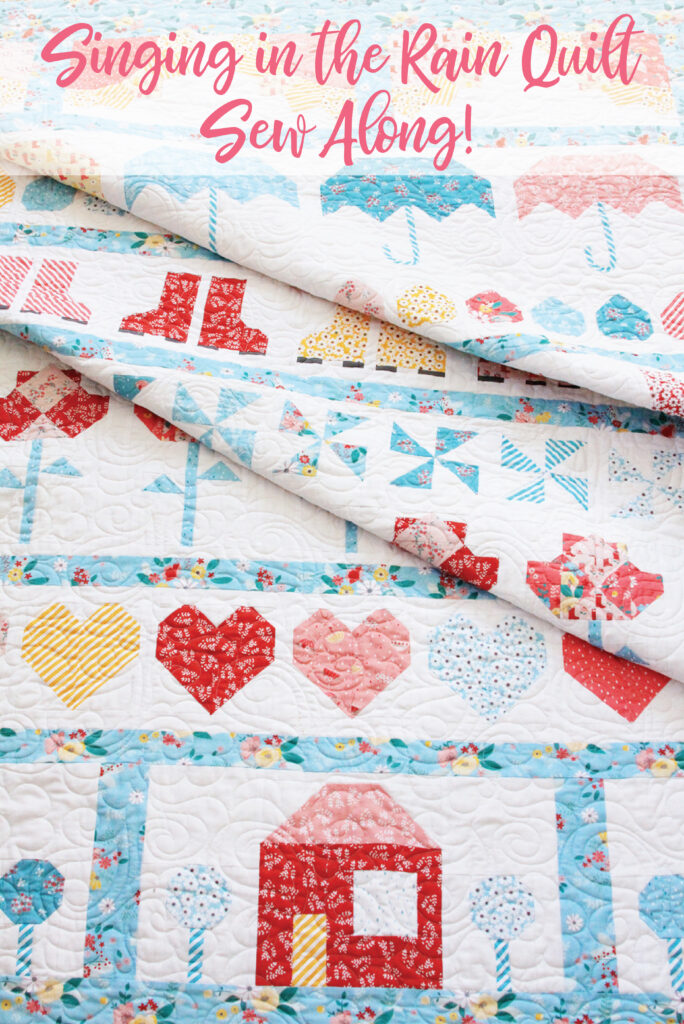 I can't believe we're already at Row 6 in the Singing in the Rain Quilt! That means we just have hearts, houses, and finishing left. I am so loving seeing everyone's different versions – there are so many fun ones! Some people are changing up the raindrops into little waves of drops, adding trims to their blocks, and more! You can see so many cute photos in the Facebook Group or on Instagram.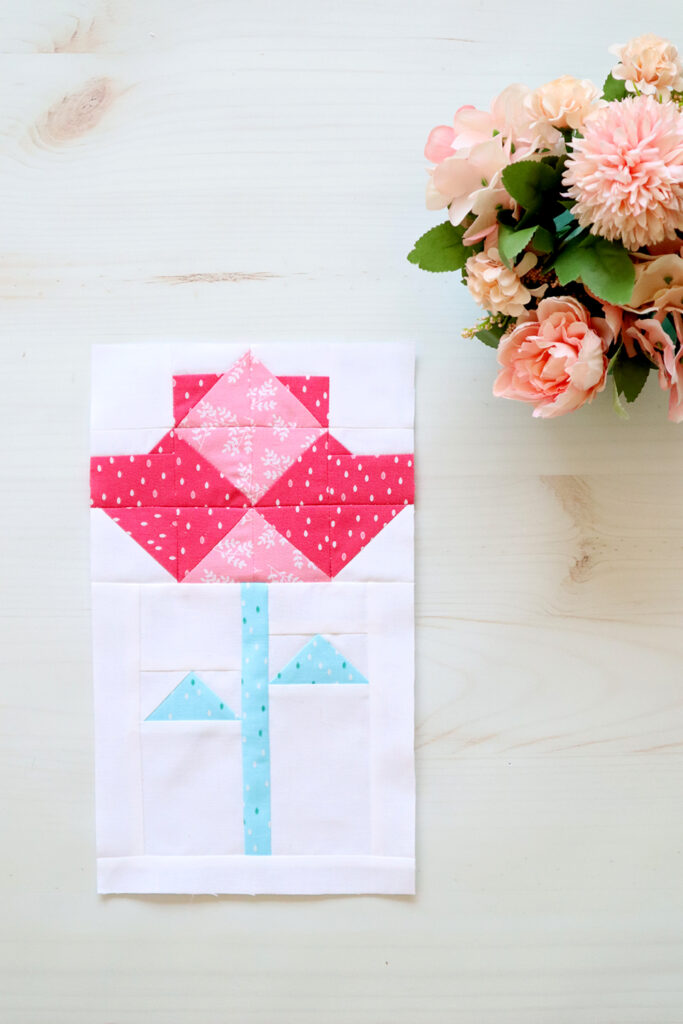 This is such a fun block to make! There are some little pieces but if you take it step by step, you have a cool little flower block that goes together really easily.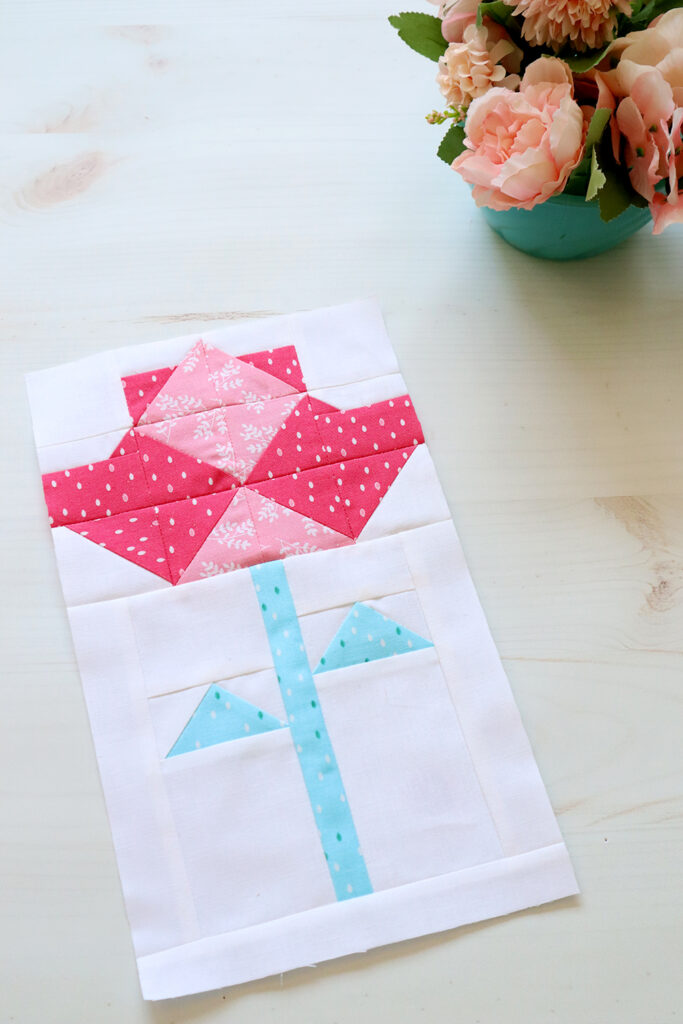 I have some tips for you for this week – and I'll be in the Facebook group at 2 pm CST to sew through the block Live! I love these weekly videos – it's so fun to hang out with you all!
Singing in the Rain Row 6 – Flower Blocks Tips
Make sure you cut the little pieces out accurately. It's easy for pieces that are small to be off a little when you're cutting. The block will go together more easily if they are cut as close to accurate as you can get.
If you want to create a simpler block, you can skip two steps and create a block that looks like this: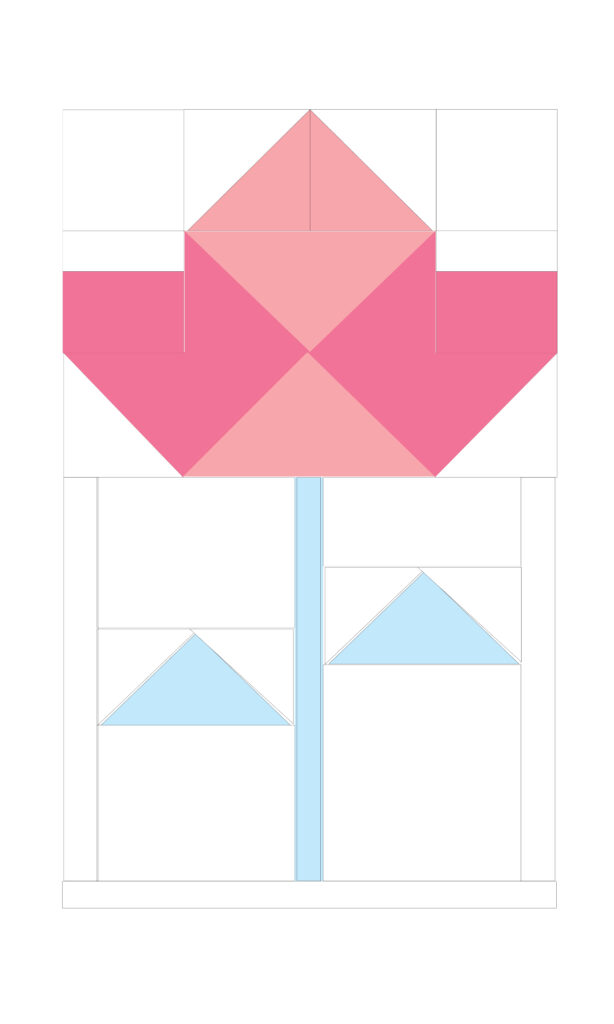 To create that simpler block, skip step 3 and go straight to step 4 in the flower portion. Also, skip step 5 and instead of the pieced block in the half square triangle, use two background squares 2 1/2″ x 2 1/2″ with the print "A" squares. Continue piecing the rest of the block the same.
I'll be talking more about that alternative in the video today as well! I can't wait to see your flower blocks!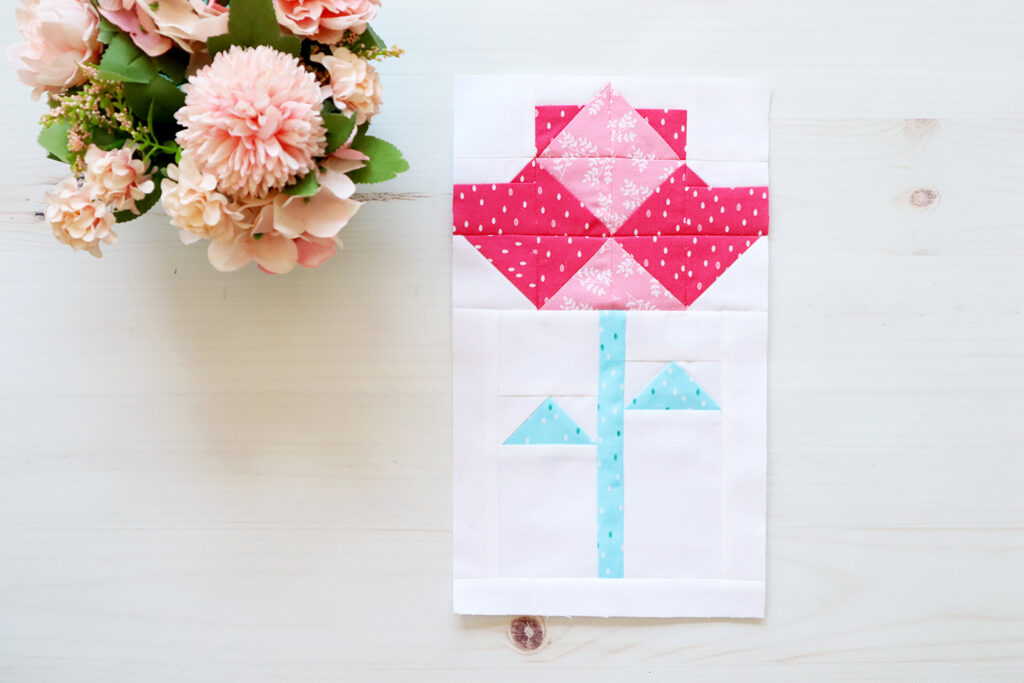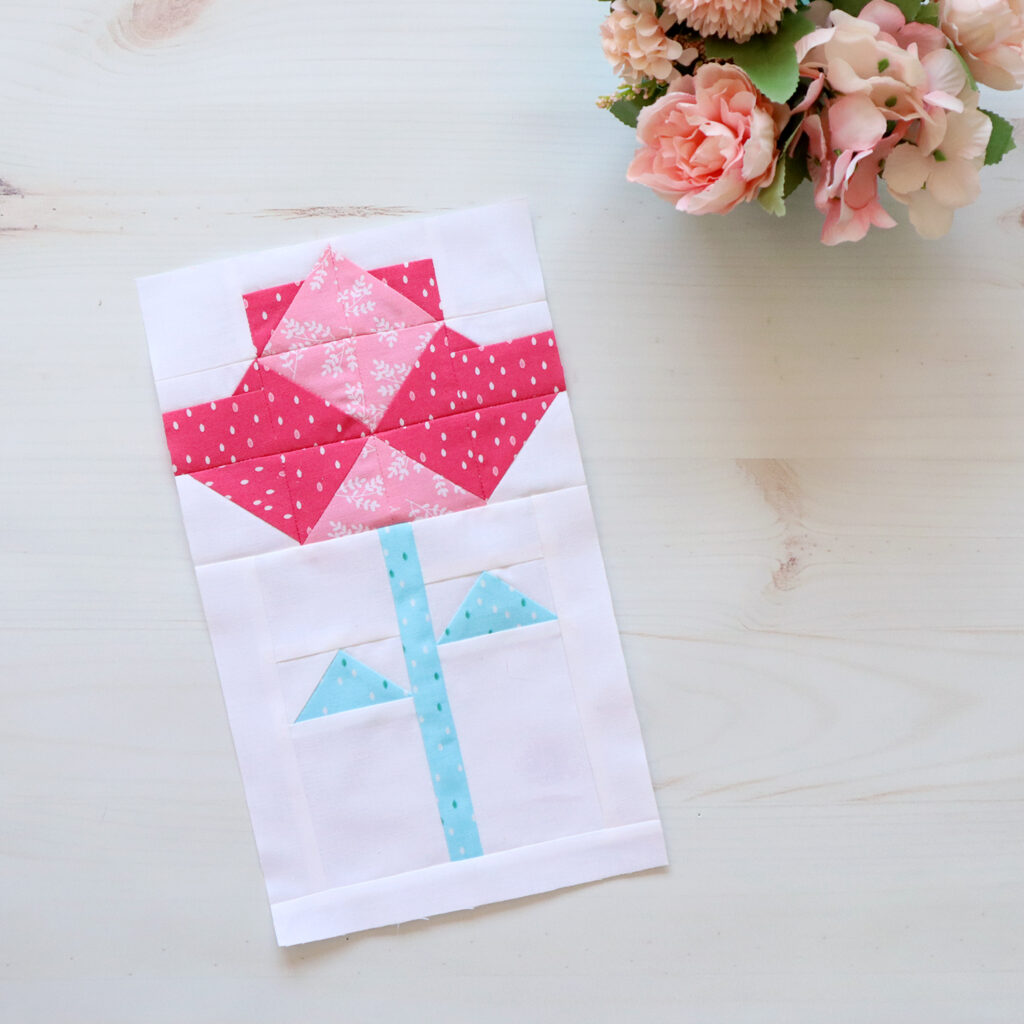 If you're new to the Facebook videos – we have a giveaway every week for those that comment and watch! So join the group to join in the fun there!
And don't forget to share your progress on Instagram with the hashtags #singingintherainsal and #singingintherainquilt and in the Facebook Group to be entered in the final Singing in the Rain Giveaway!