It's time for another classic quilt block and I'm so excited how these Log Cabin Quilt Blocks for the RBD Block Challenge turned out.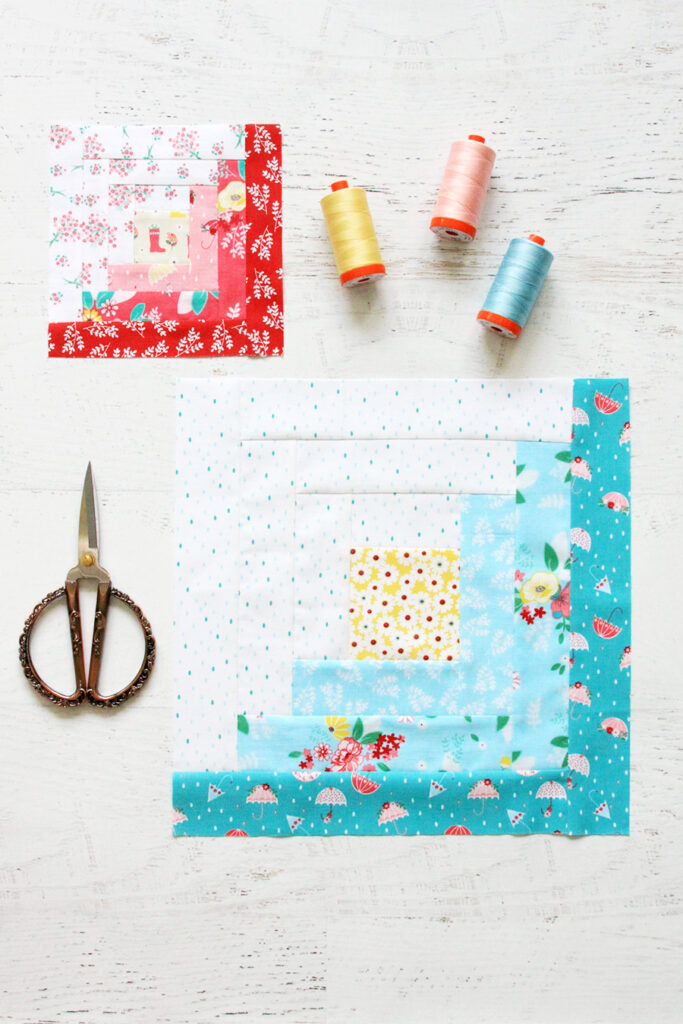 In case you're new to the RBD Block Challenge, Riley Blake is hosting a fun sew along with a new classic block every week! Last week was the Churn Dash block and this week we're highlighting the Log Cabin Quilt Block!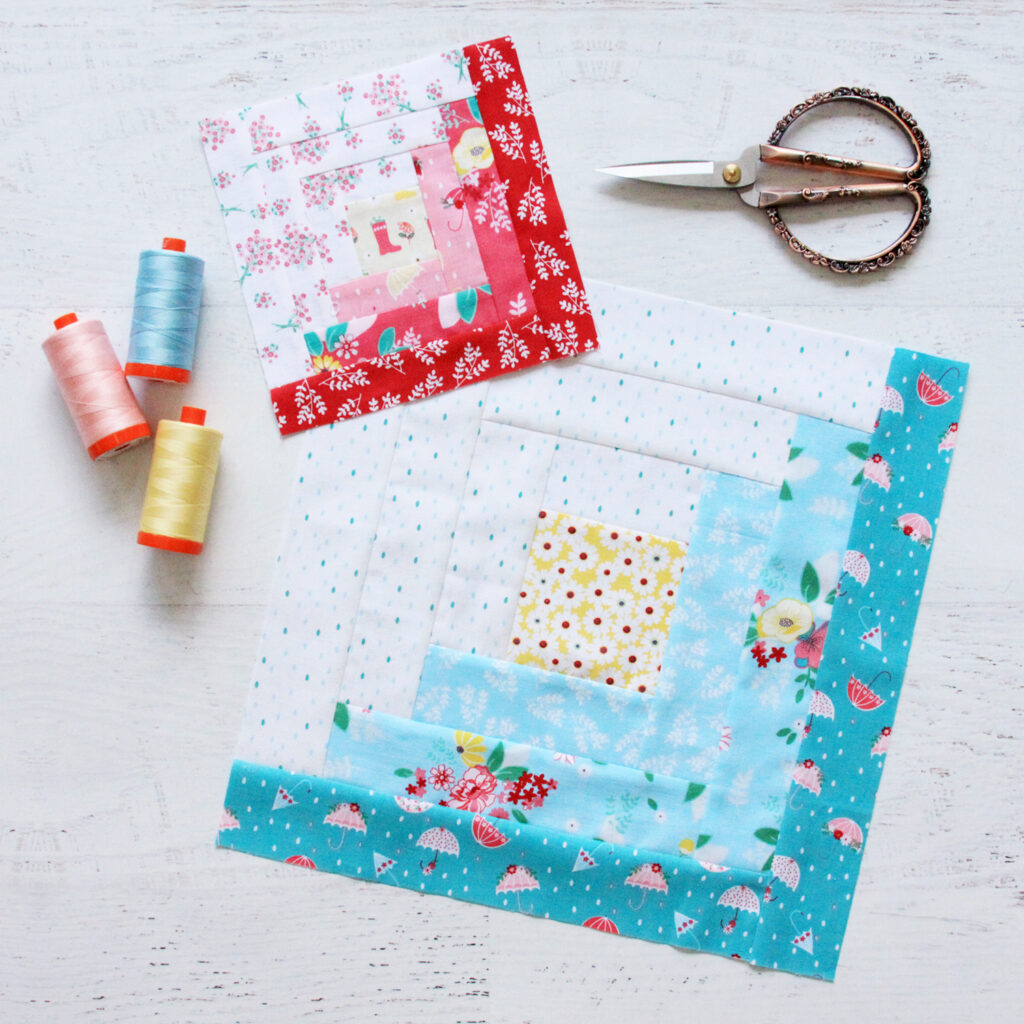 I used my new Singing in the Rain fabrics – I'm loving how bright and cheery they look.
Log Cabin Quilt Blocks – RBD Block Challenge
The Riley Blake Designers are taking turns each week and sharing a tutorial so you can sew along with us! This week Rachel from Citrus and Mint has written up a great tutorial for both a 6″ and a 12″ block, plus she's included some info about the log cabin block.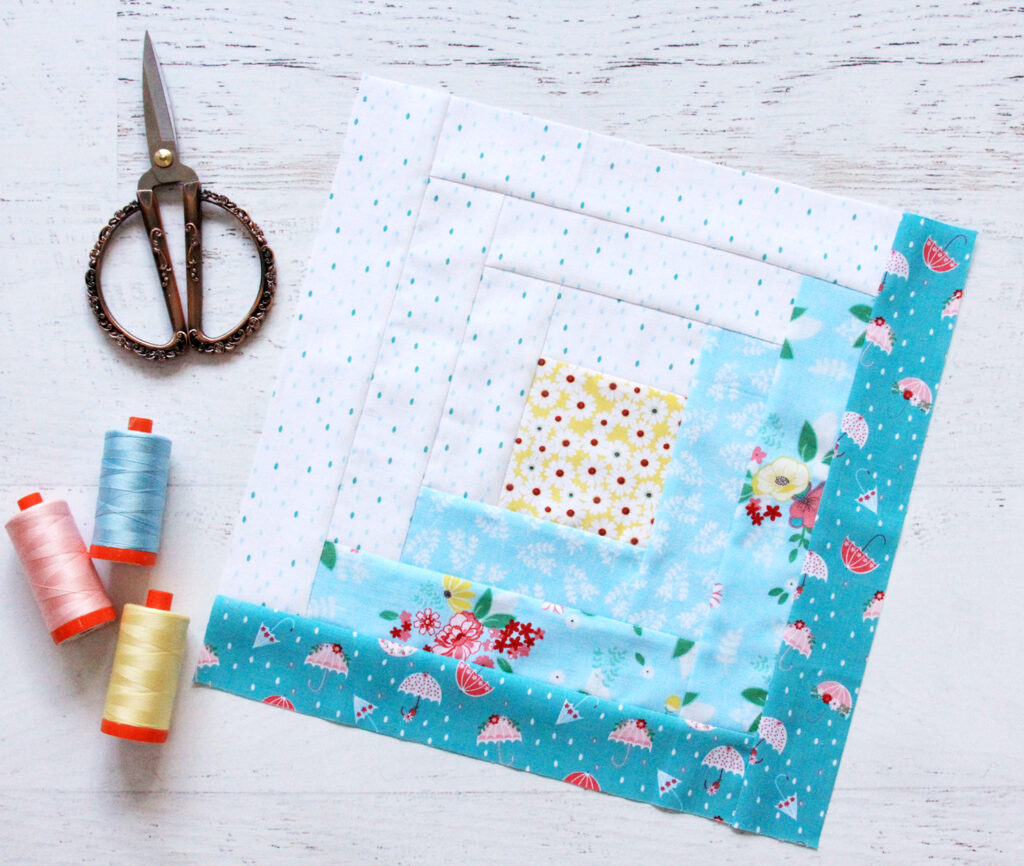 Rachel mentioned that the color of the center blocks means something and that yellow means "Visitors Welcome". And while we can't welcome any visitors right now – I am hopeful we'll be able to soon! So I chose yellow for my center blocks. :)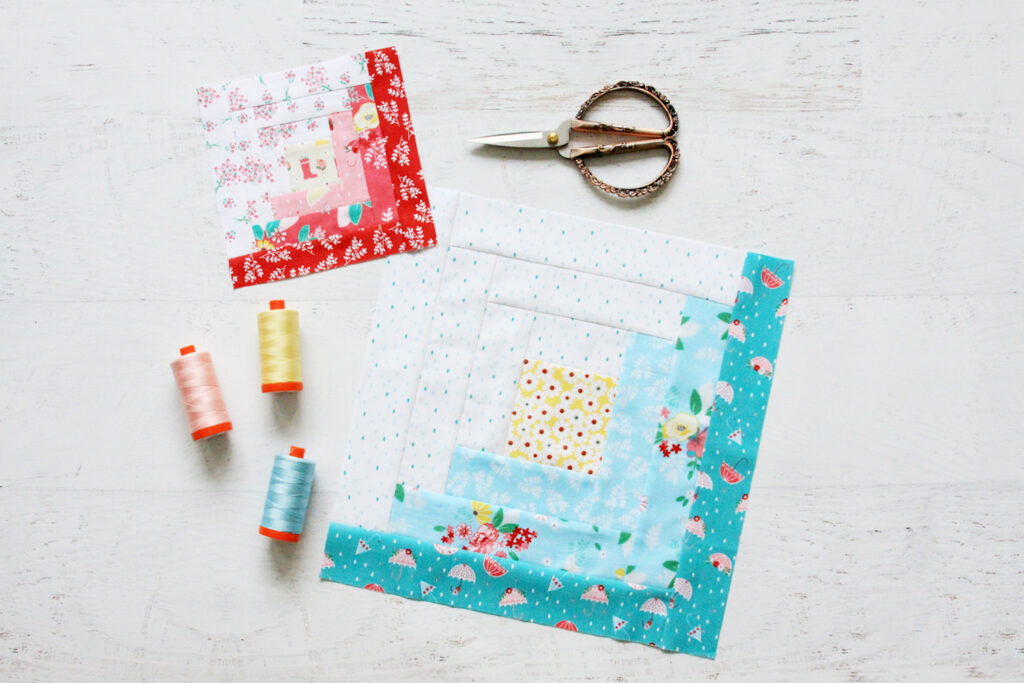 If you're sewing along with us, make sure you share your projects and use the hashtag #rbdblockchallenge! It's so fun to see different versions of the blocks!