This Easy Sawtooth Star Quilt Block in the RBD Block Challenge is so fun to sew up!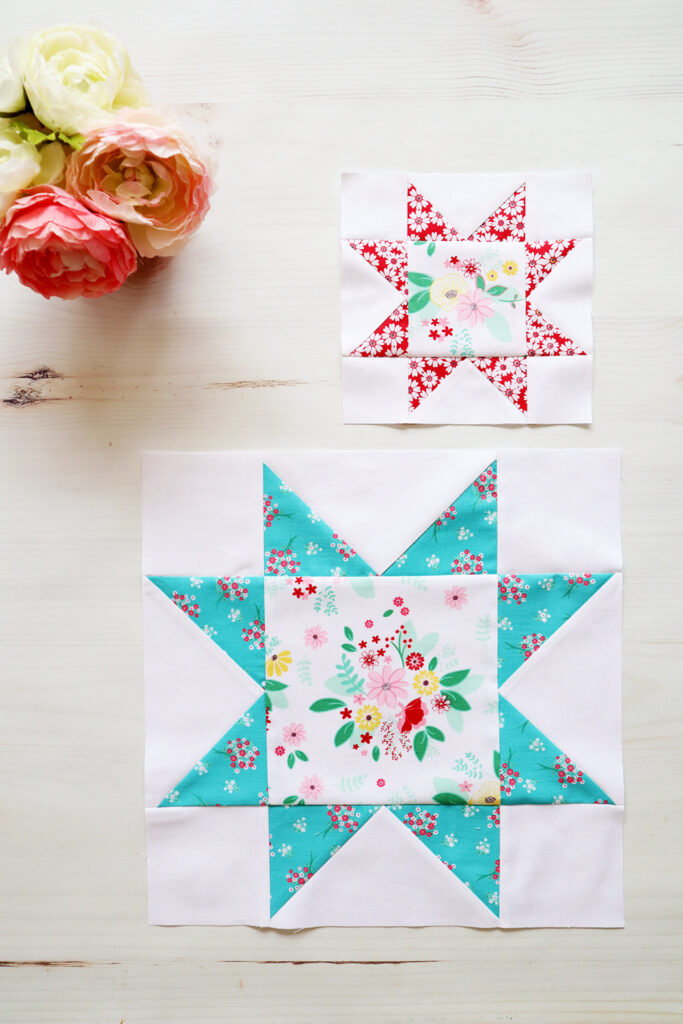 The last few months Riley Blake Designs has been hosting a challenge with a new classic quilt block every week. It's been so fun to sew along and great practice with all these traditional blocks!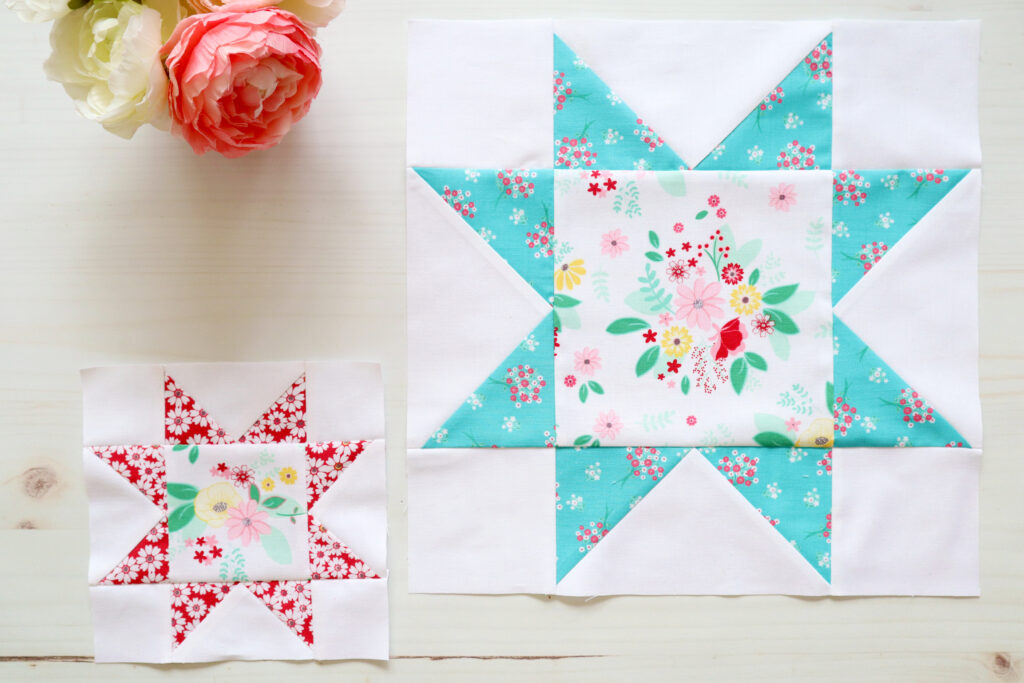 This week we are doing the classic Sawtooth Star. I used my main white floral from Singing in the Rain for the centers of the blocks and then some of the brighter prints for the star points. I love how they really set off the center square!
Easy Sawtooth Star Quilt Block – RBD Block Challenge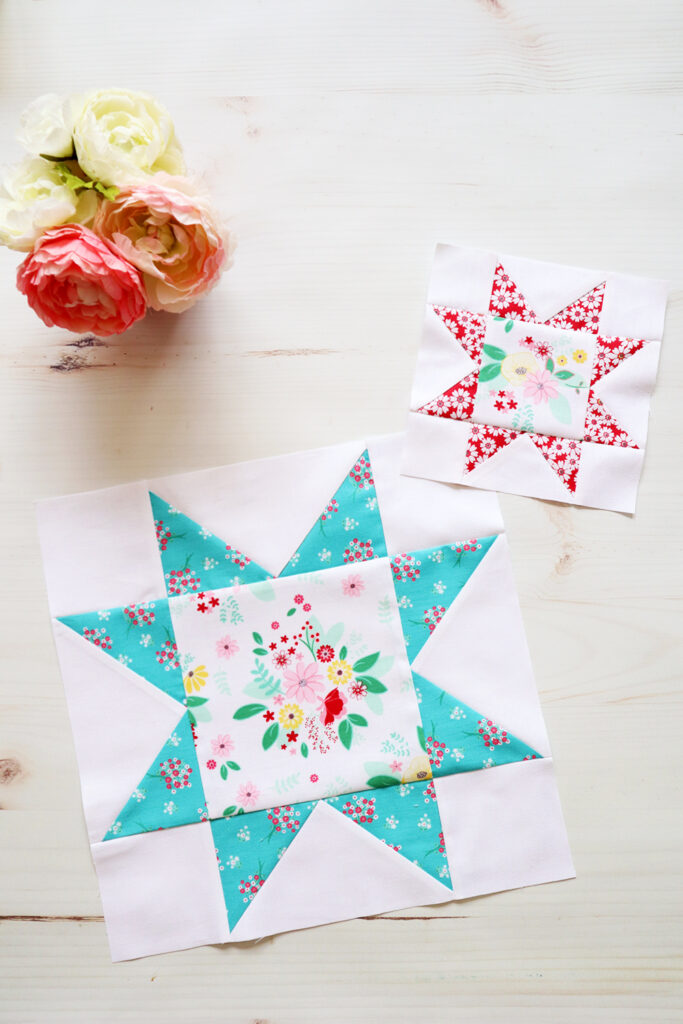 The 12″ block has such a large center square, it would be fun to have something pieced in there as a different idea. Maybe a nine patch or an even smaller sawtooth star!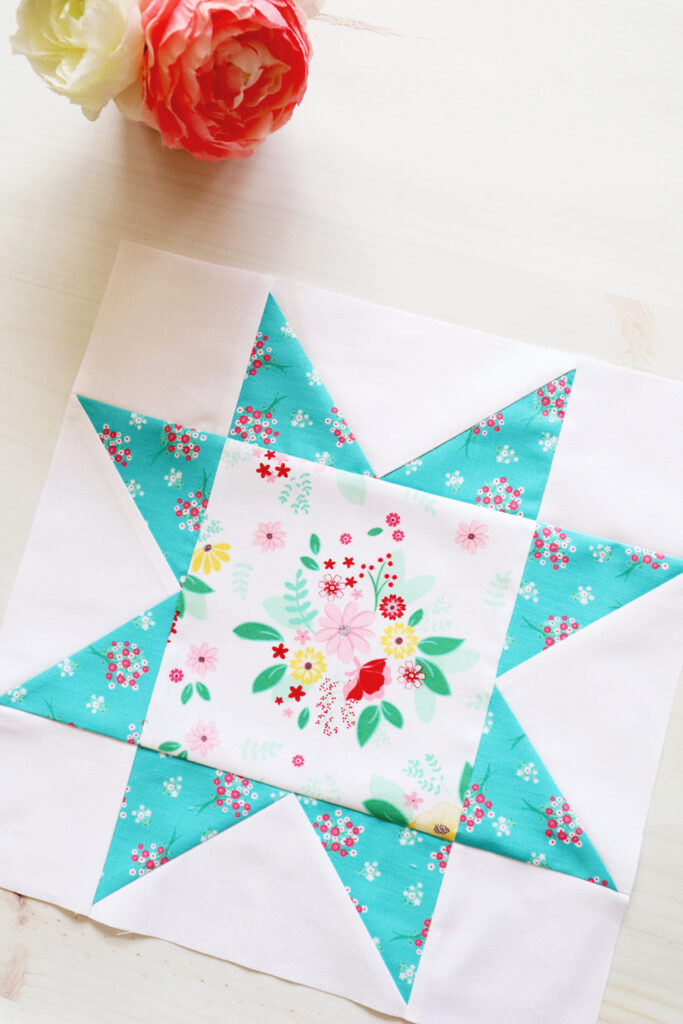 The Riley Blake designers are taking turns writing up the free instructions for both the 6″ and 12″ blocks. This week you can find the tutorial over at Diary of a Quilter.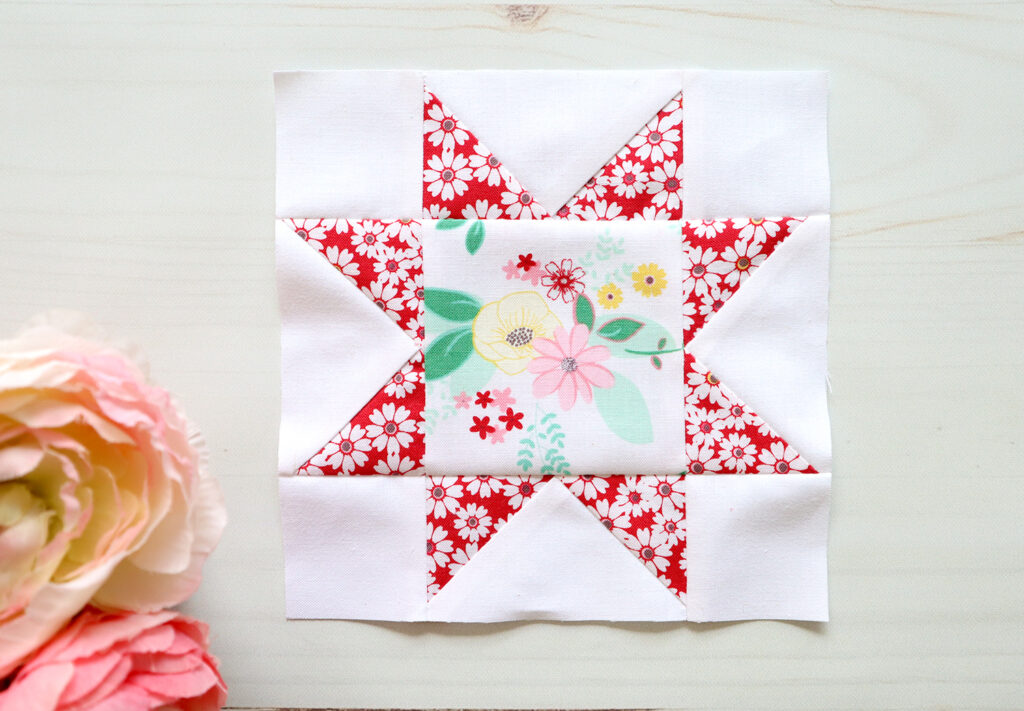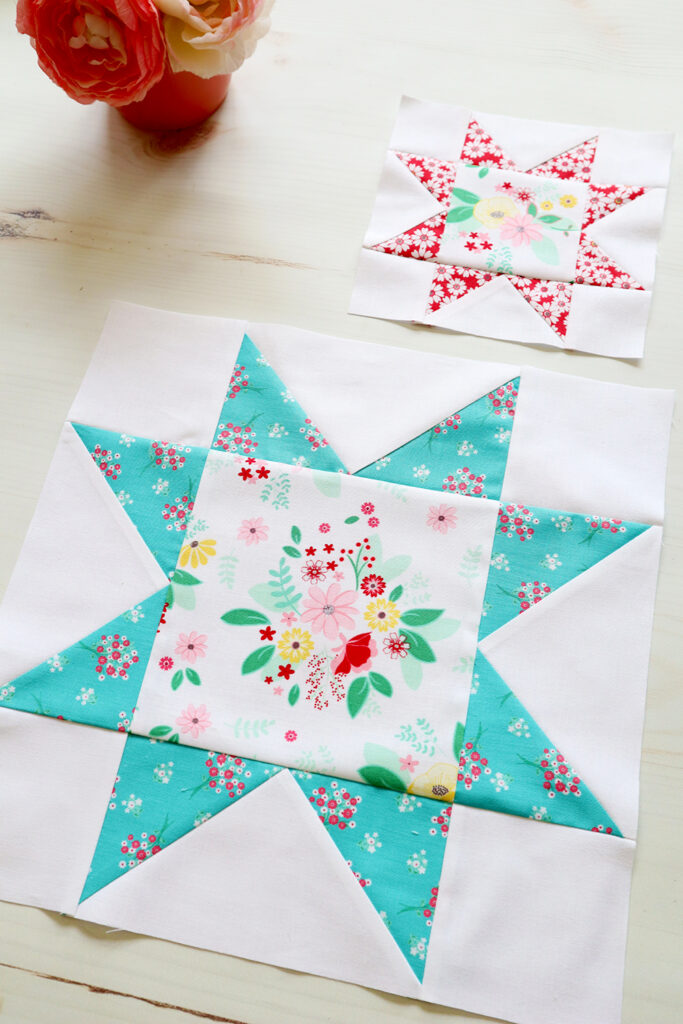 I have some fun Sawtooth Star inspiration for you!
This fun Starry Skies quilt uses oversized Sawtooth Stars as the focal points. This is a fast quilt to put together!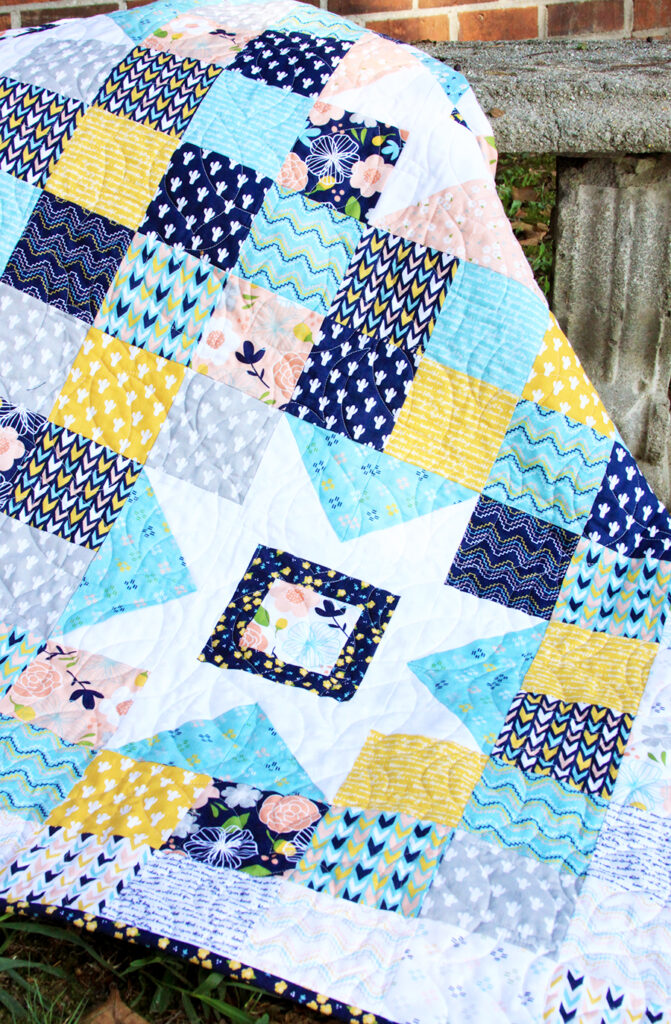 This Windows to the Garden quilt pattern has a combo of Star Blocks and little "window" blocks. This quilt is perfect for 2 1/2″ rolie polies too!
The Stars and Windows quilt is one of my favorite starry quilts! This pattern is a great one for showing off a fabric collection, with these large diamond blocks.
You can find my other blocks in the RBD Block Challenge here!