We're taking on a new quilt block this week! This Easy Bear Paw Quilt Block in the RBD Block Challenge was super fun to put together.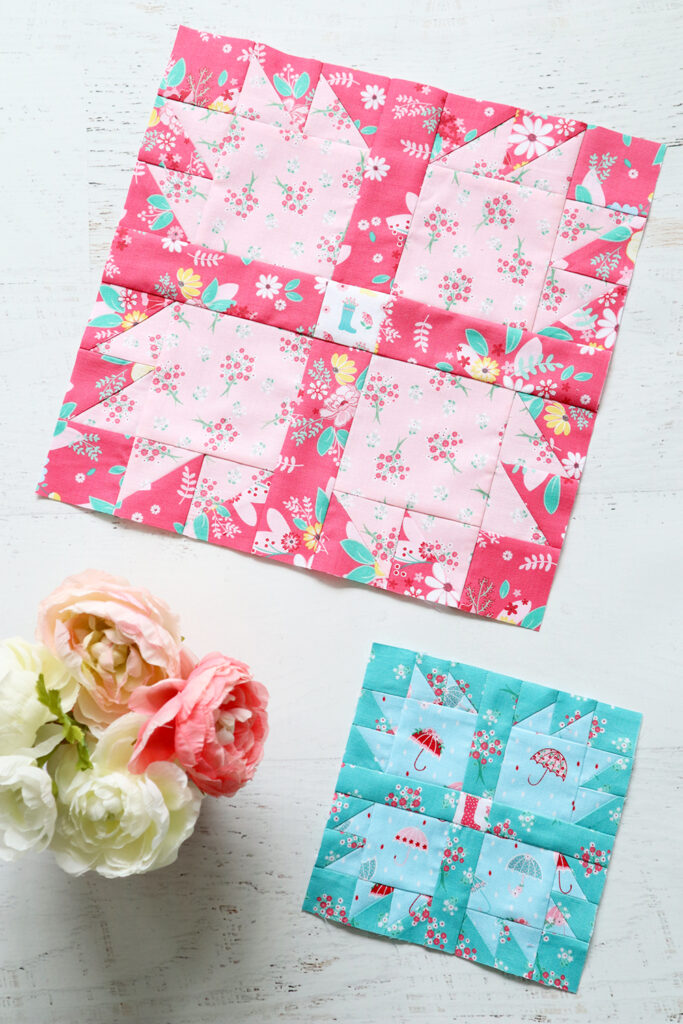 This was actually my first time making a Bear Paw Quilt Block! I really had a great time with it – though I'll confess those tiny little half square triangles in the 6 1/2″ block were a little challenging! :)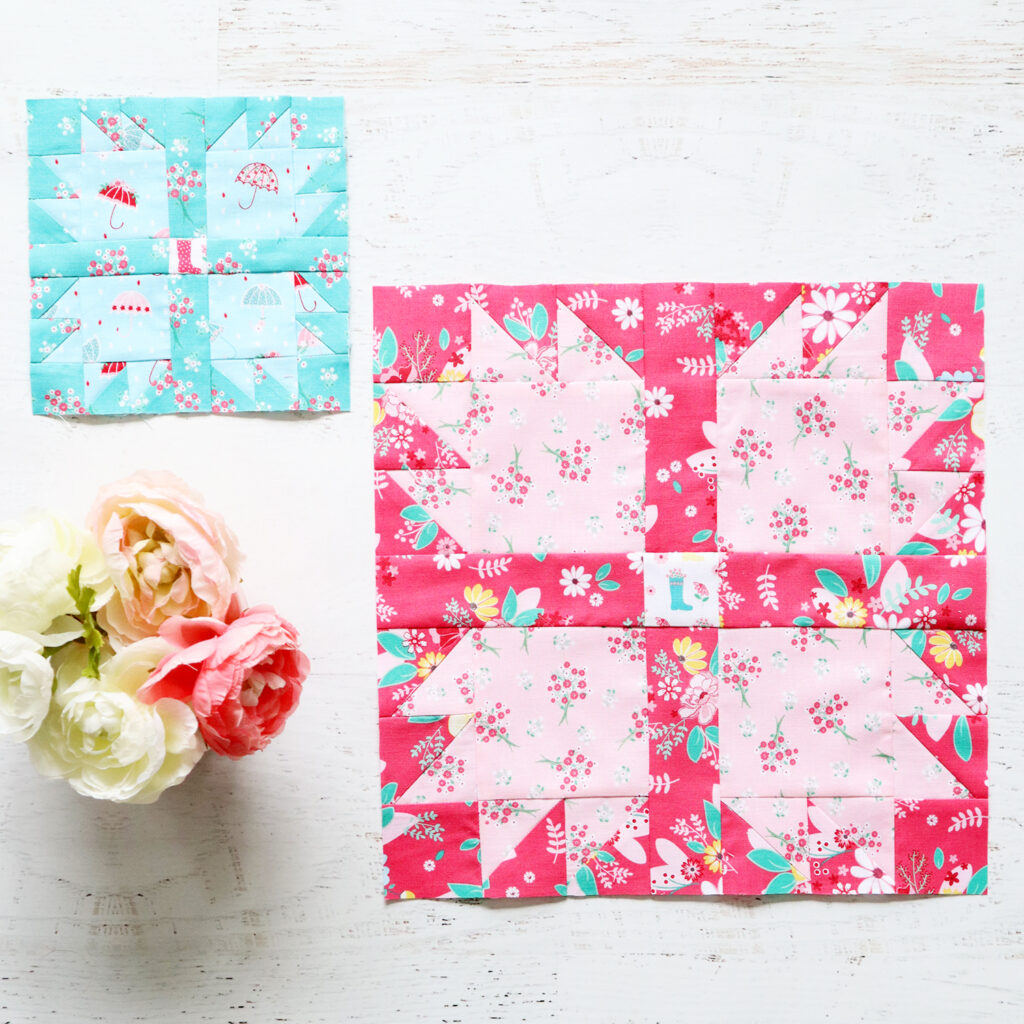 Every week Riley Blake Designs is doing a low-key block challenge with classic quilt blocks. It's been such great practice and so fun to sew along with. I'm using my Singing in the Rain fabrics. I can't wait to see all these together in the finished quilt – I think it will look like a classic quilt sampler!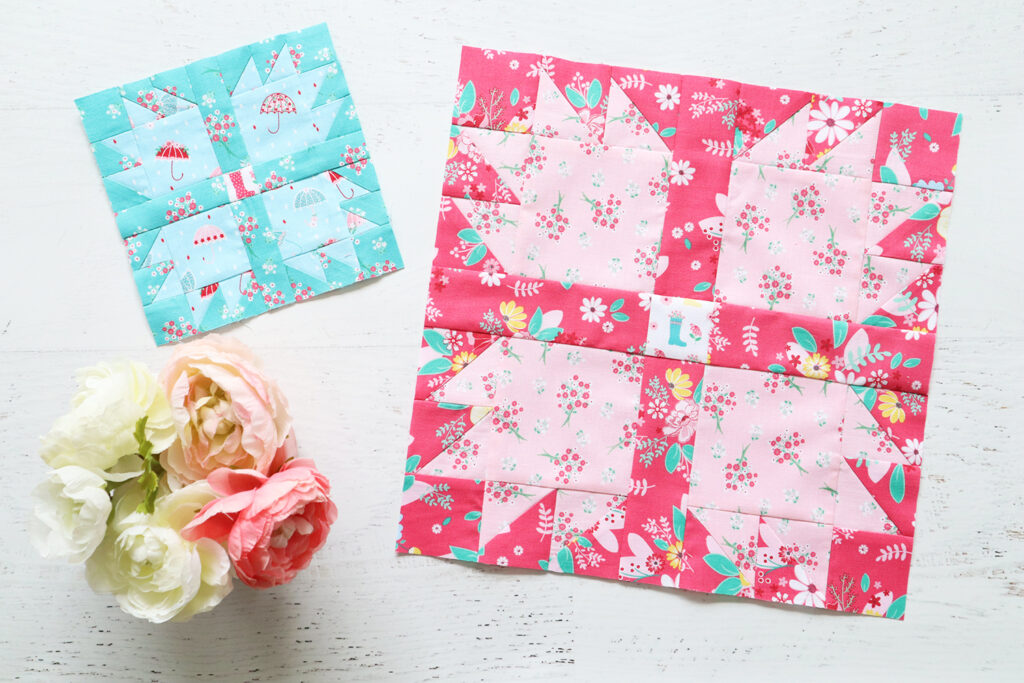 I've been trying to switch up my colors every time so for these I made the larger 12 1/2″ block with pinks and the 6 1/2″ block with aquas. I used the white rainboot print for the center and did a little fussy cutting!
Easy Bear Paw Quilt Block – RBD Block Challenge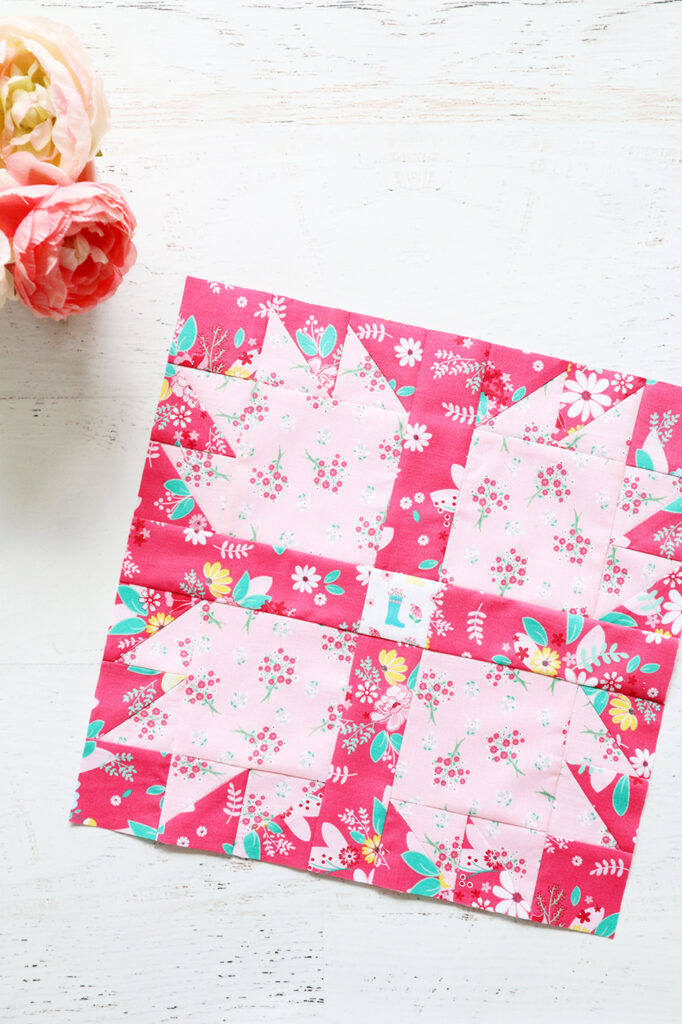 This week you can find the free tutorial over at Amanda Castor's blog, Material Girl Quilts! Take some time to check out her great patterns while you're there too!
Make sure if you're sewing along you use the hashtag #RBDBlockChallenge so we can see your cute blocks! Have you made a Bear Paw Quilt Block before? If not you'll have a blast with this one!