We are on Week 3 of our Walking on Sunshine Sew Along and this week we are sewing up our quilt tops.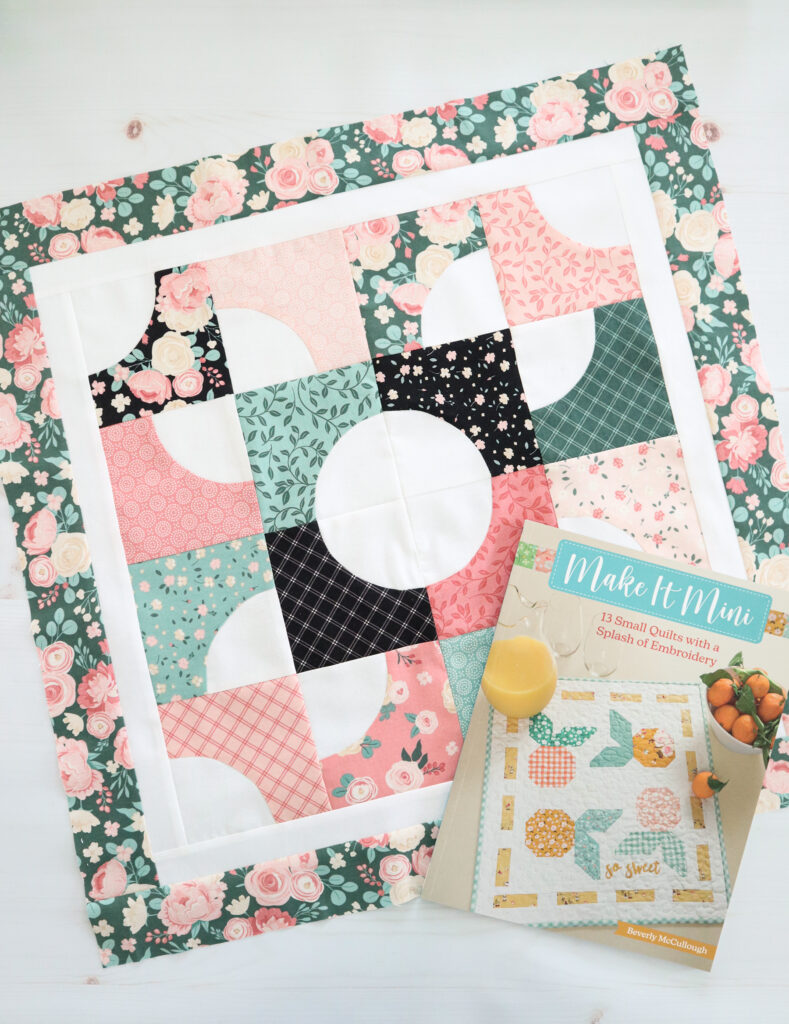 This is such a fun sew along! We are making up the Walking in Sunshine Mini Quilt from my book Make it Mini! The book has 13 mini quilts in it, all with a touch of embroidery. We are doing a sew along with this mini quilt – it's a great project to make if you've never sewn curves before. The blocks in this quilt have gentle curves and there are only a few so they go together quickly.
You can find the other weeks in the sew along here: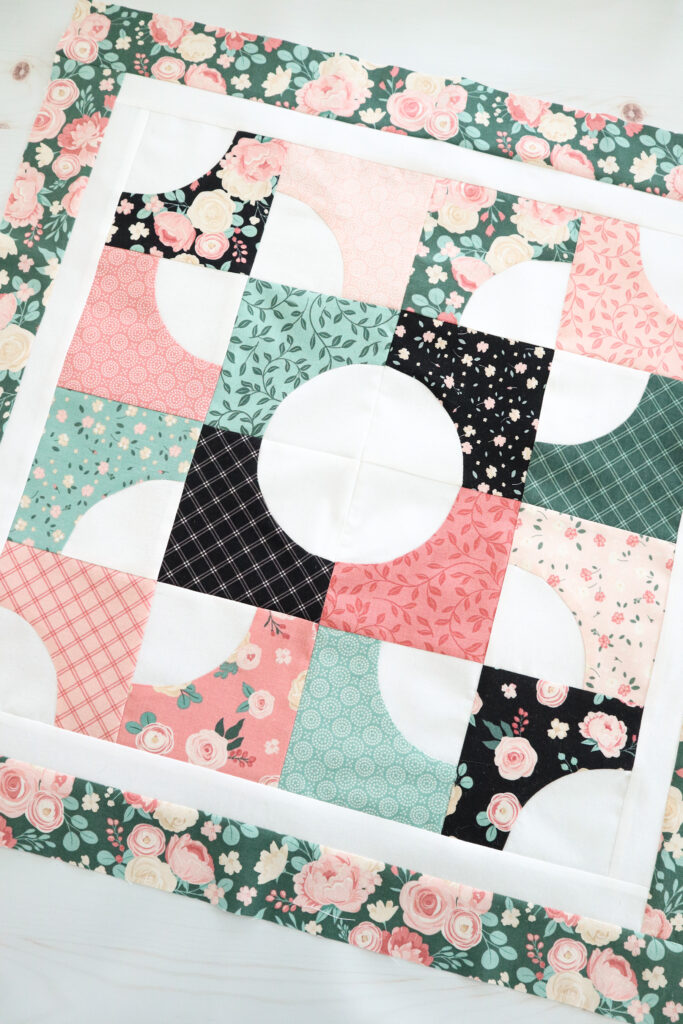 Last week we sewed up our sweet blocks with curves, and this week we're assembling our quilt tops. This top is fast and easy to sew up, and we only have to match up a few of those curved seams! :)
I am sewing along with At First Sight fabrics by Dani Mogstad. I ordered a 5″ stacker and then spent a while picking out my favorite fabrics for the blocks. It was so much fun!
Week 3 Walking on Sunshine Sew Along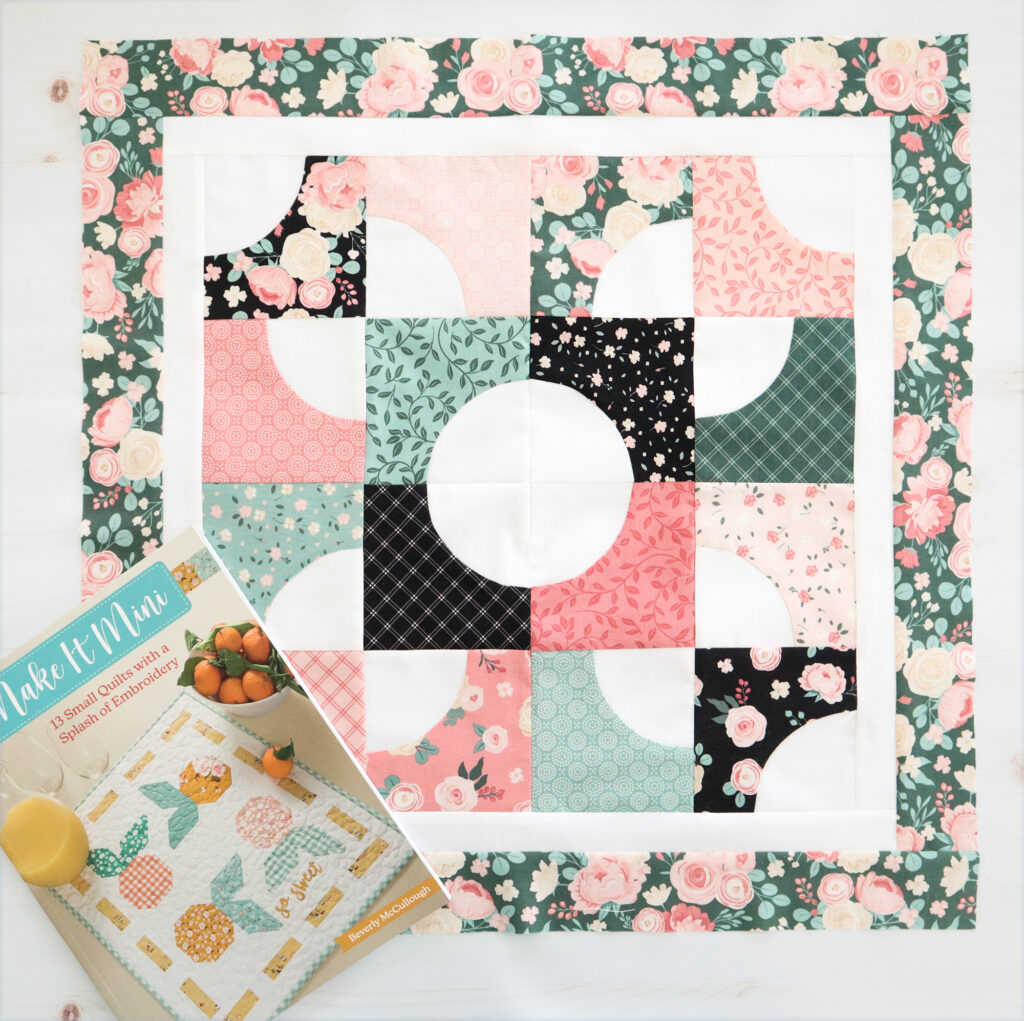 This week I'll be Live on Wednesday, Feb 22 with tips on sewing the quilt top together! You can find my live videos on my YouTube Channel and in my Facebook Group at 7 pm CT. Come join the fun and sew along with us!