We are sewing up another big block in our quilt – these week, we are making the Country Daisies Sew Along Block 2.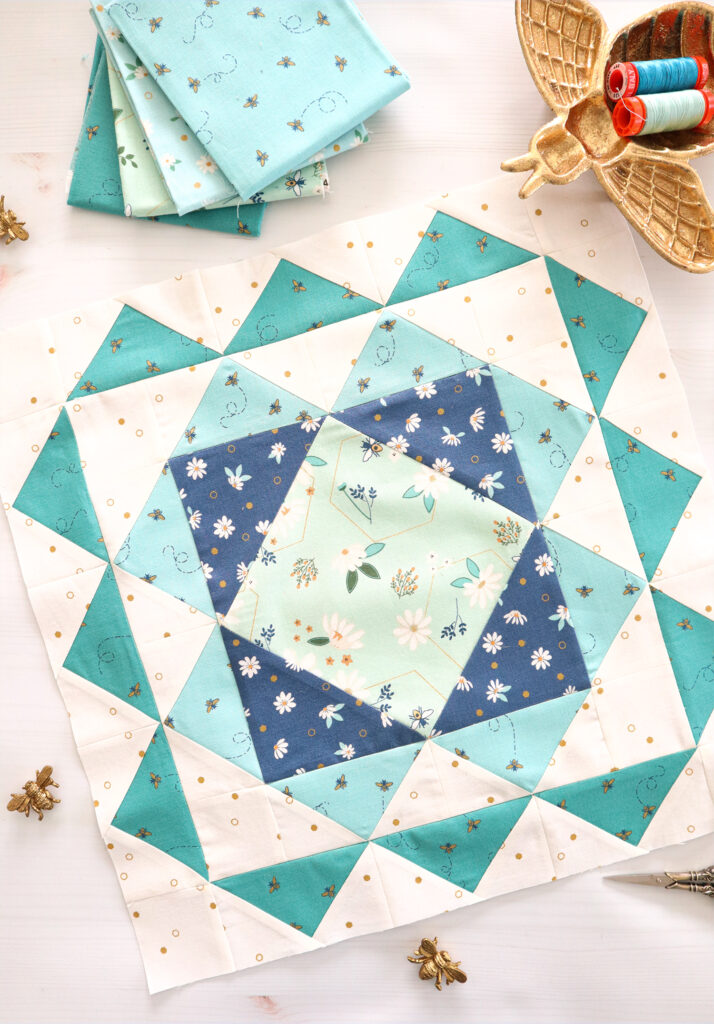 We are sewing up my Country Daisies quilt pattern together – this is Block 2! It's a fun mix of stitch and flip and flying geese sections. It's also a nice big block, so you're not dealing with a lot of small pieces – it makes it easier to put together!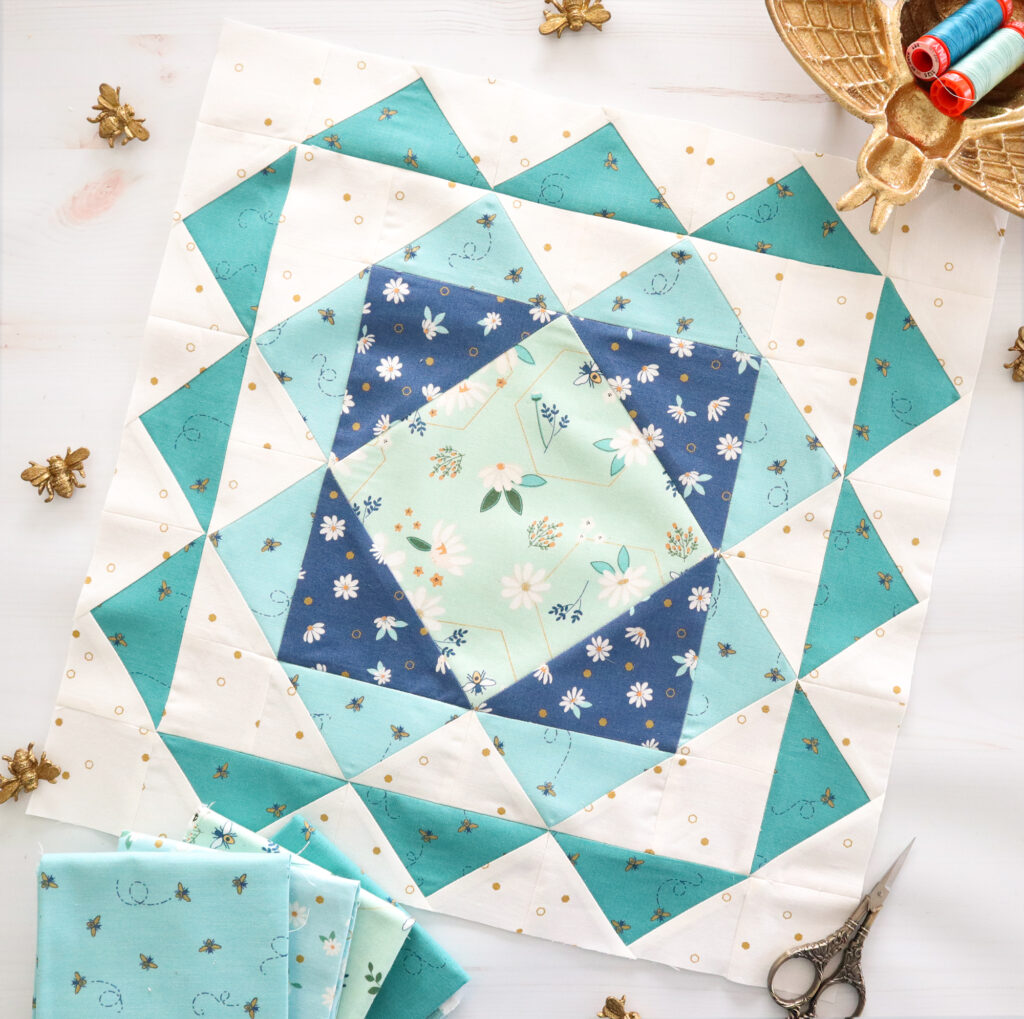 You can find the other weeks in the sew along here:
I'm sewing up the quilt using my Daisy Fields fabrics. You are welcome to sew along with any collection you'd like though! This is a fun sampler quilt so there are several different styles of blocks to sew up. It's so fun! Last week we made large star blocks and this week we are sewing up these sweet flying geese blocks. And then we're on to the smaller blocks that make up the other units of the quilt.
Here's the schedule of our sew along.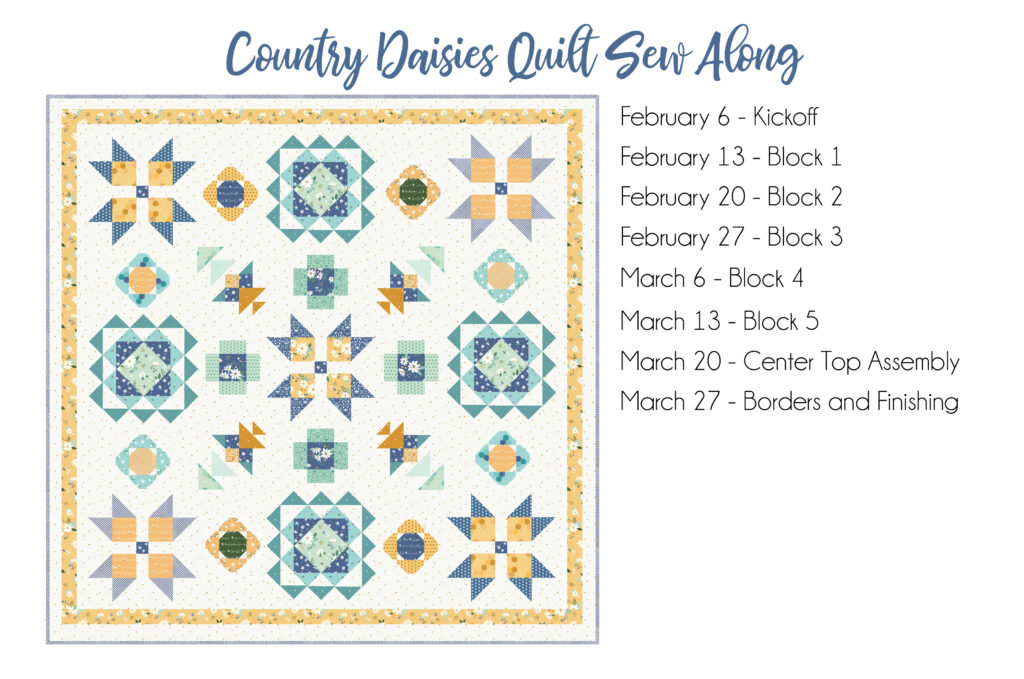 Country Daisies Sew Along Block 2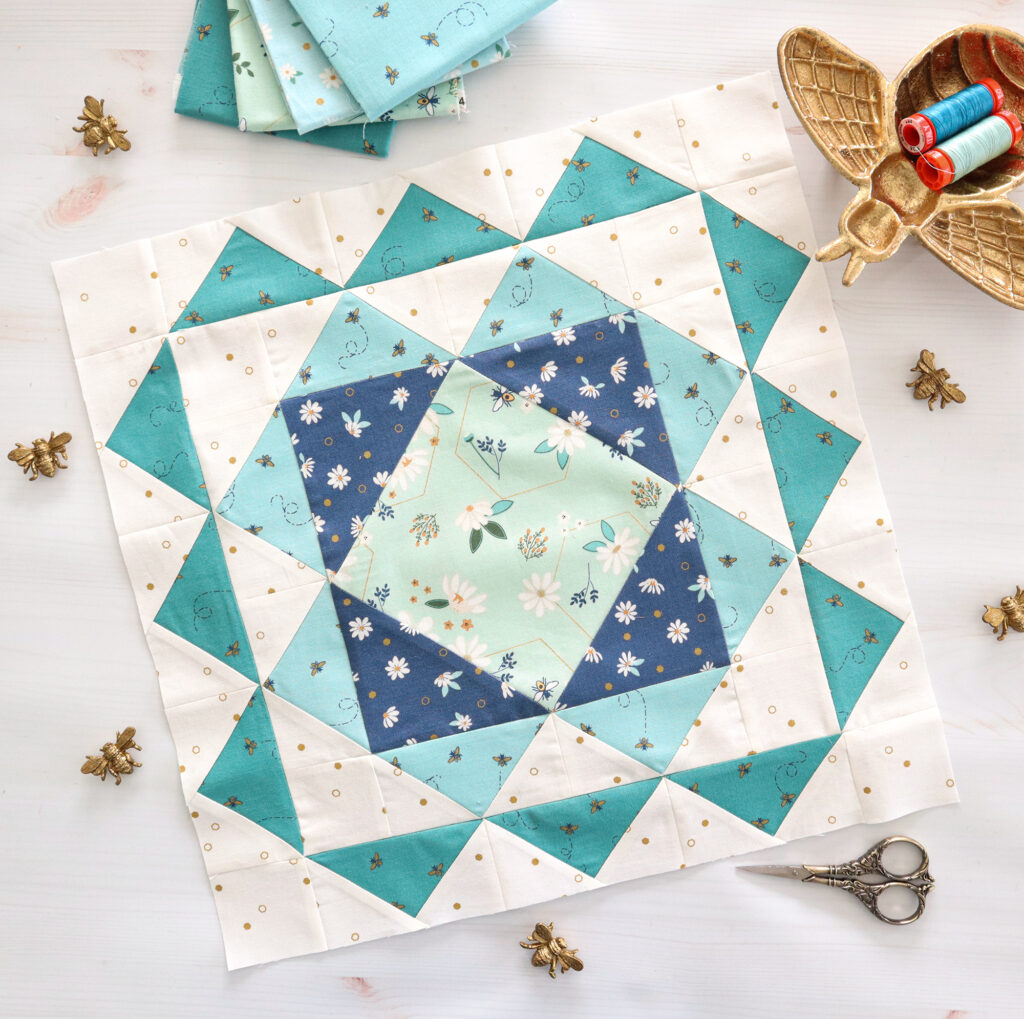 I'll be live on YouTube and in my FB Group at 2 pm CT with a video tutorial of the bloc. I'd love for you to join us! I'll have tips and info to make this block, and of course we'll have our weekly giveaway.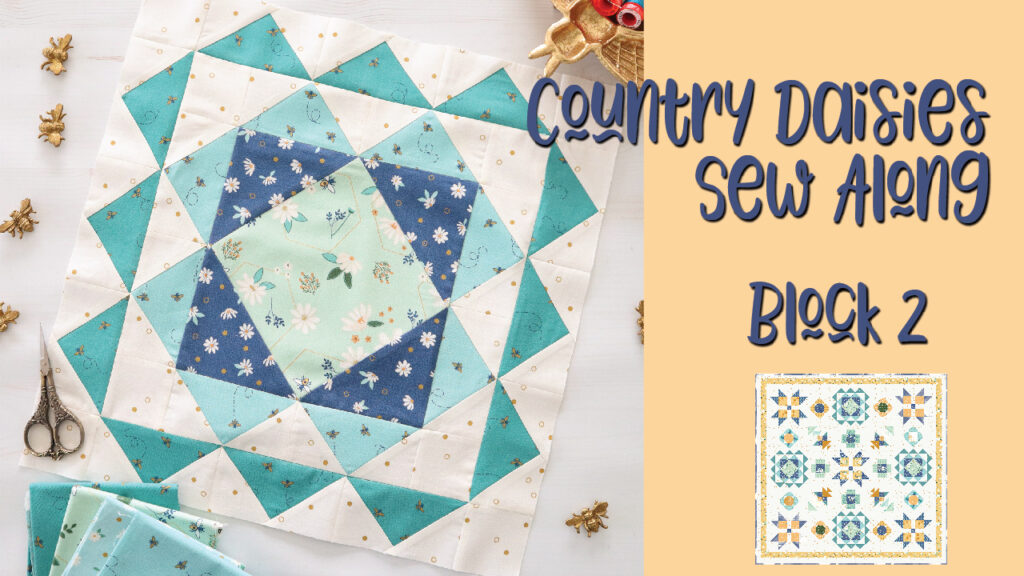 I can't wait to see your versions of Block 2!