We are diving into our Singing in the Rain Row 5 – Pinwheels Row this week! This is a fun and fast row to put together!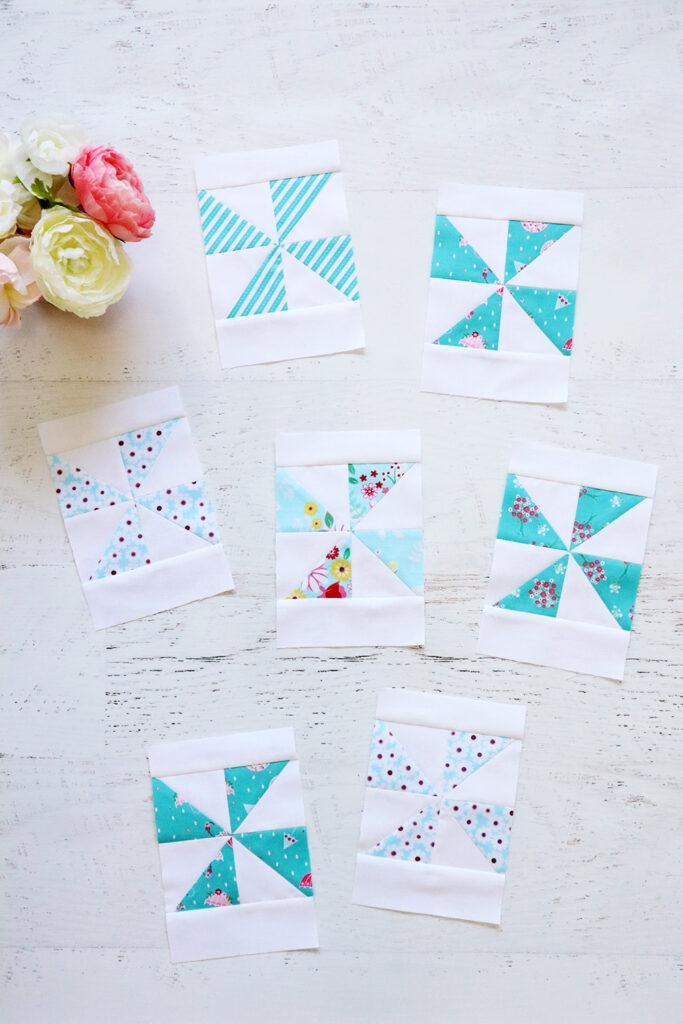 I hope you are having fun sewing up the different rows of this quilt! I am having a blast seeing all your different rows and fabrics.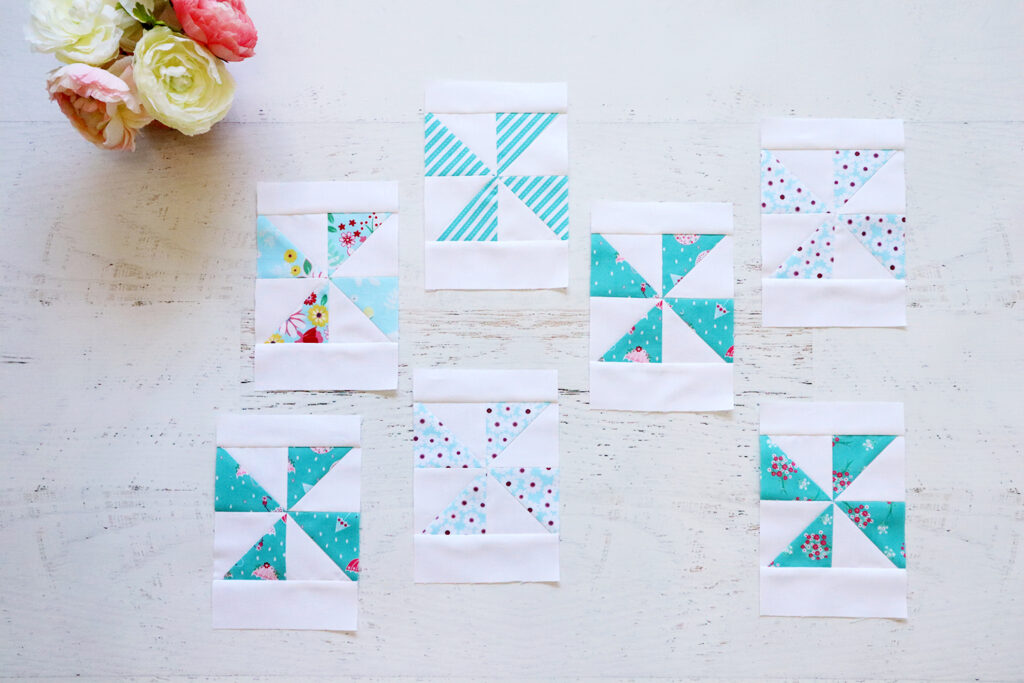 Row Five in the quilt is the pinwheel row. This one is fun and fast – and a great way to practice your half square triangles!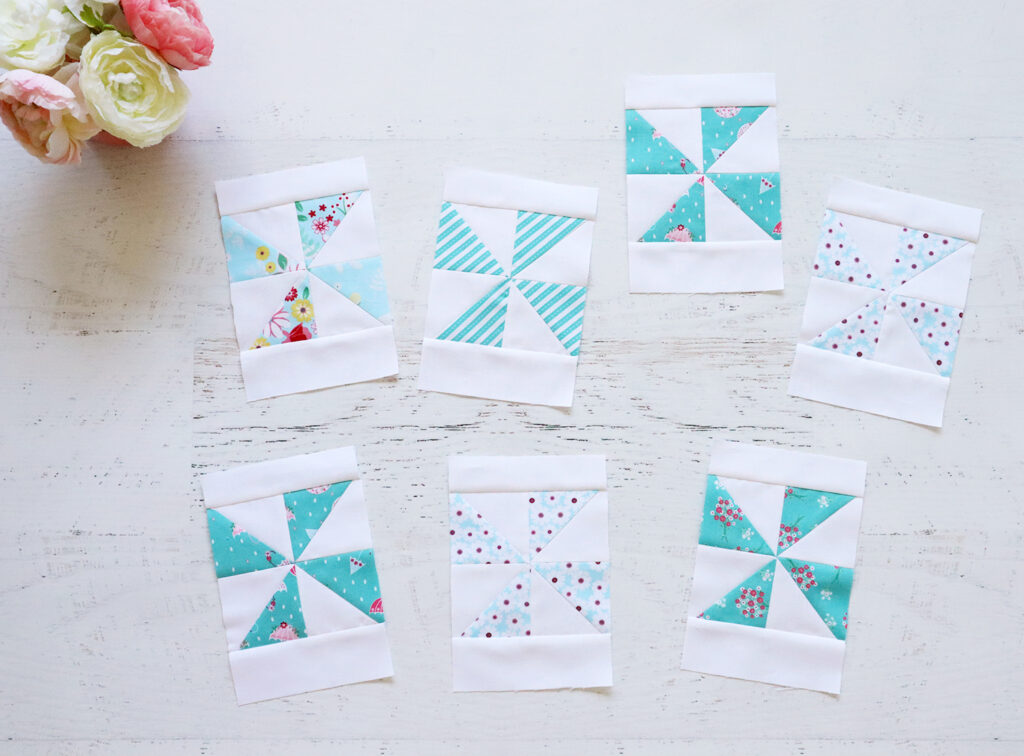 Singing in the Rain Row 5 – Pinwheels Tips
Make sure you trim the half square triangles down to the correct size – that will make your blocks nice and even.
If you are using directional fabrics for your pinwheels, you can easily make sure the directional prints are all the same by making the diagonal lines angle opposite each other. So for each pinwheel you'll need 2 print squares and 2 background squares. Draw diagonal lines on the background squares and angle one line starting on the top left corner and going to the bottom right corner. Then place the other line with the diagonal staring on the top right and going to the bottom left. This will make it so once you've created four half square triangles, you can place them all in the pinwheel so they face the correct direction.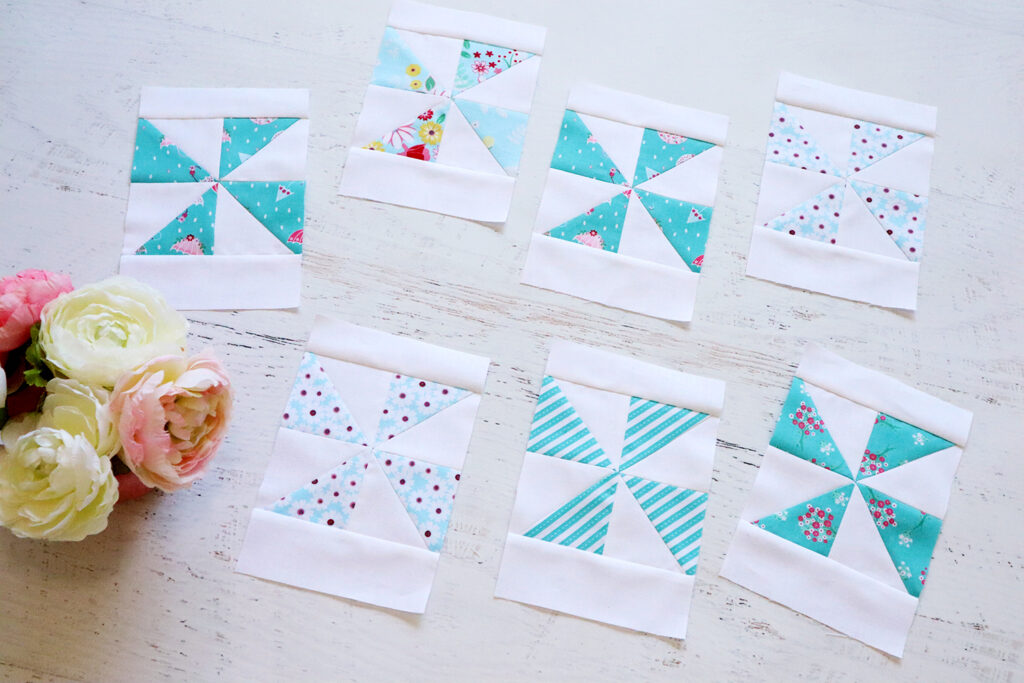 I'll be sewing up the pinwheel blocks today in my Facebook Group at 2 pm CST! I'd love for you to hop on and say hi!
Don't forget to share your photos on Facebook and Instagram with the hashtags #singingintherainsal and #singingintherainquilt. That way you are entered into the final giveaway for the sew along!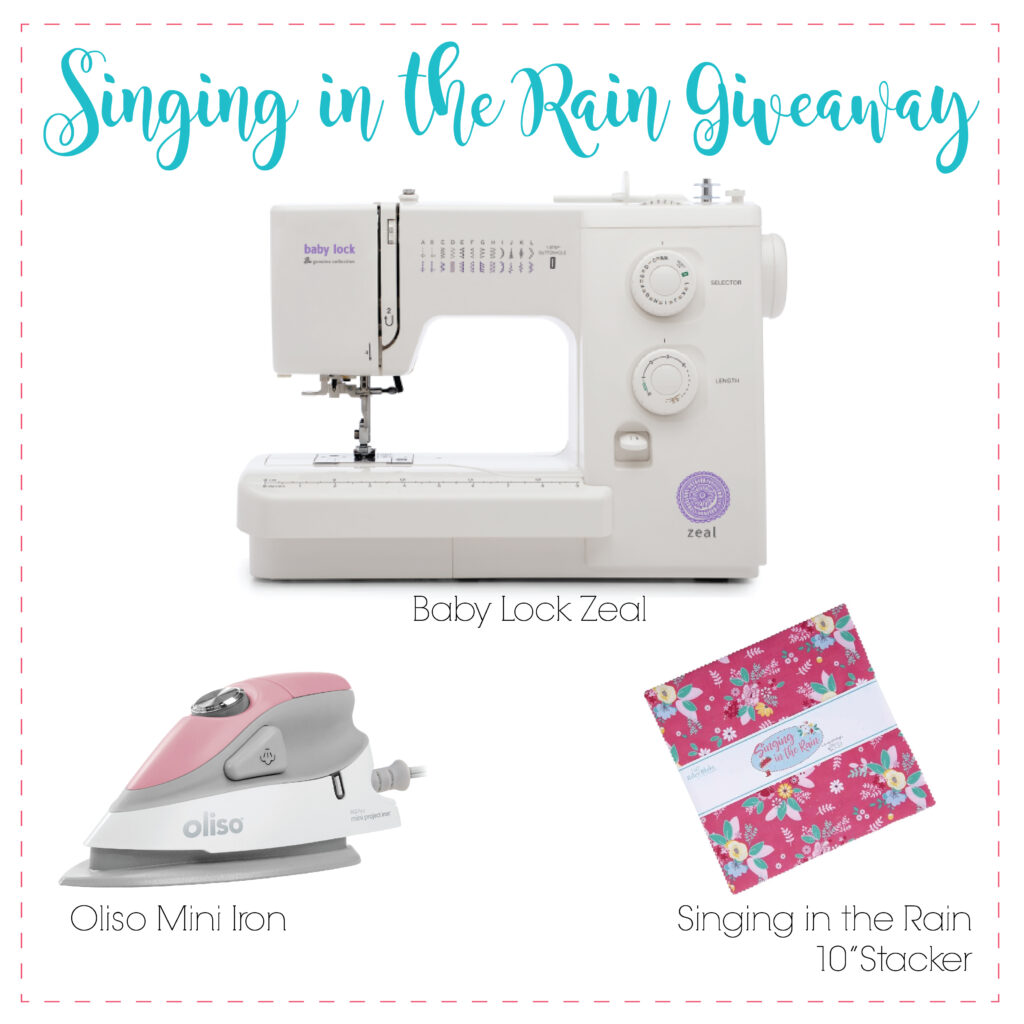 Find the other row's photos and tips here:
Singing in the Rain Row 5 – Pinwheels