We are marching right along in this sew along and today we're at Singing in the Rain Row 4 – Rain Boots!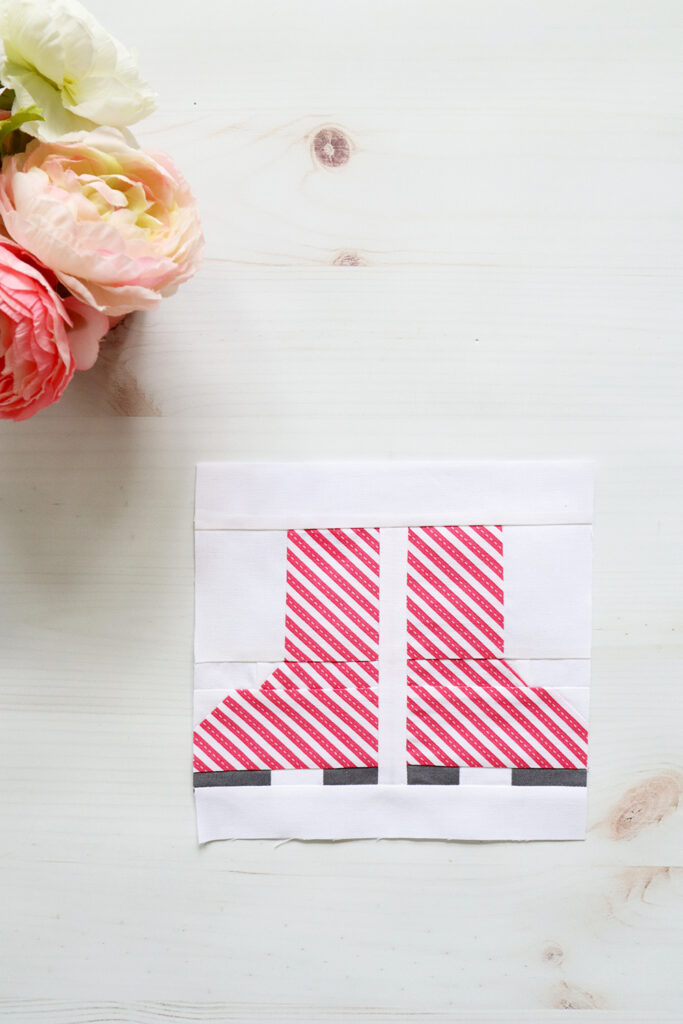 We have six of these little boot sets to sew up this week! They are pretty quick to do and I really had so much fun with these. I hope you do too!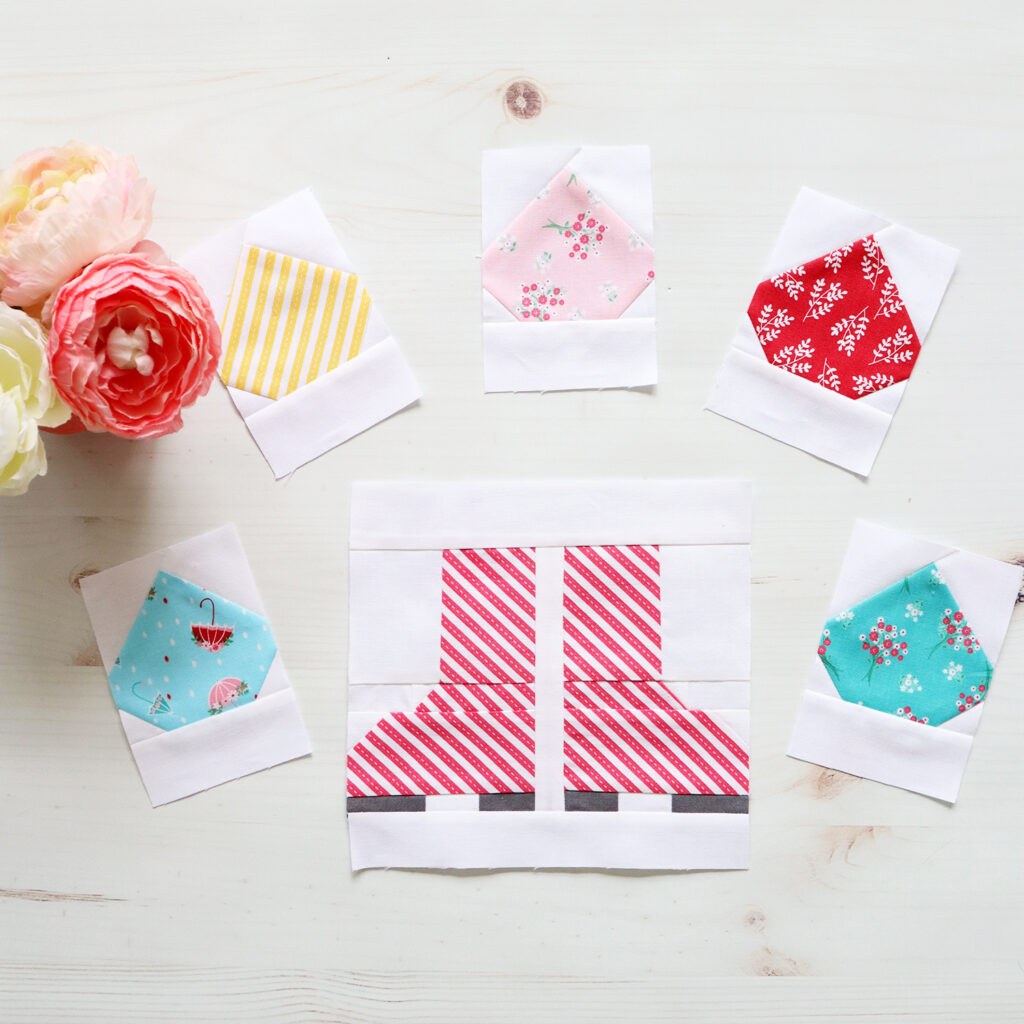 Have you been checking out the different versions on Instagram and my Facebook Group? There are so many cute ones! I'm even seeing some with little dancing raindrops that I am just loving.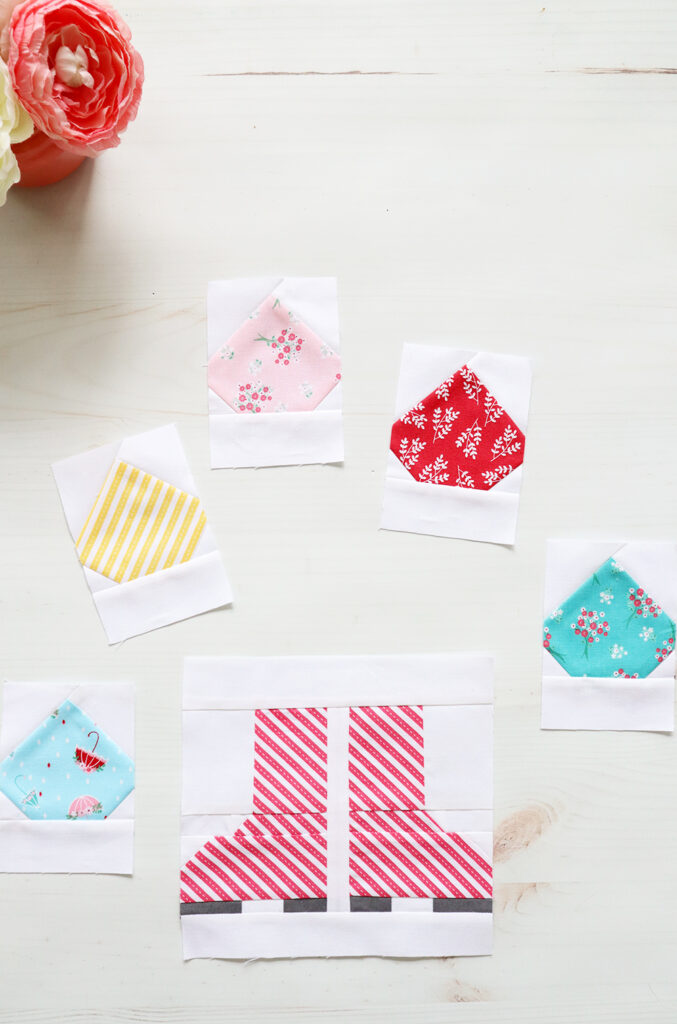 Here are this week's tips!
Singing in the Rain Row 4 – Rain Boots
Since we are sewing 6 SETS of boots, you'll need to do one boot that faces left and one that faces right for each set. I find it really helps to lay out all the pieces in the shape of the final boots before sewing. It helps to keep them straight and make sure you are able to keep directional fabrics facing the correct way.
Take care in cutting out your pieces – especially the little background pieces that are small. If they are cut out accurately, it will be much easier for the seams to be precise.
That is it for this week! I'll be doing a Live Sew Through of the block as usual in my Facebook Group today (Monday) at 2 pm CST. I can't wait to see you there!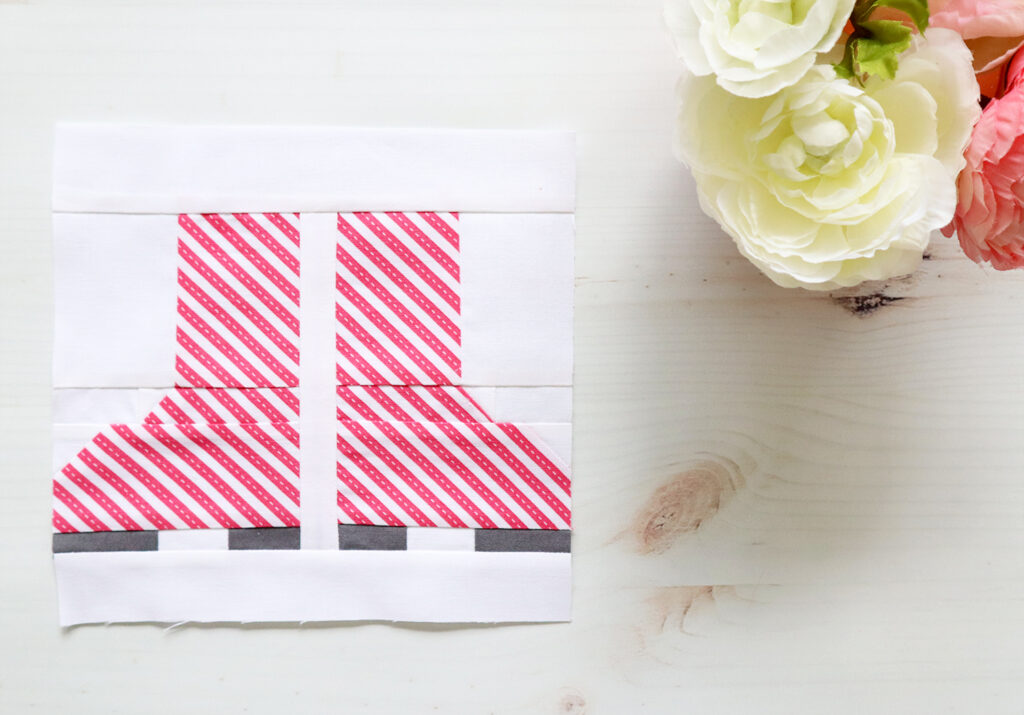 This week I'm also super excited to announce what our final Sew Along giveaway will be!!
Singing in the Rain Final Giveaway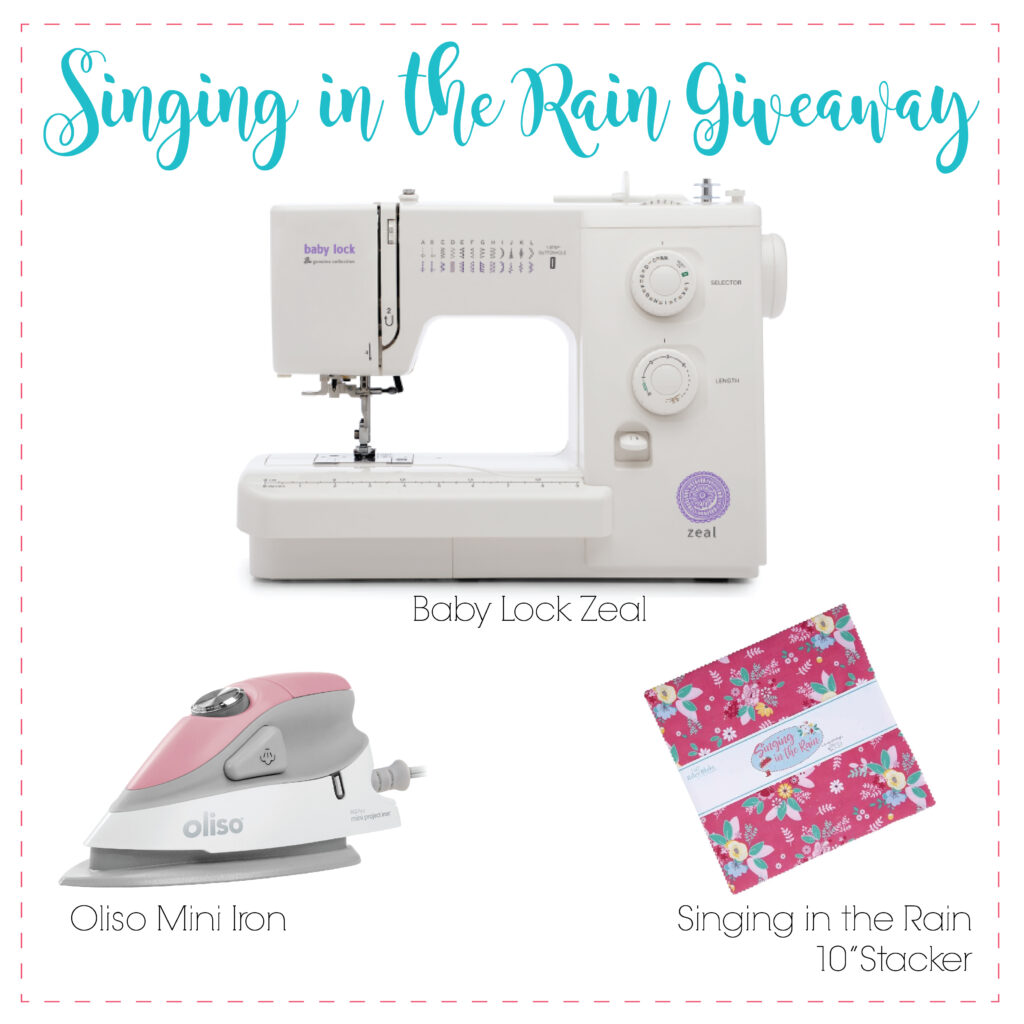 At the end of the sew along I'll be announcing the winner of this fabulous giveaway! It is for a Baby Lock Zeal sewing machine, an Oliso Mini Iron, and a Singing in the Rain 10″ stacker! Everything you need to sew up a super cute quilt!
To enter the giveaway, sew along with us! Just share photos of your progress in the Facebook group or Instagram (make sure you use the hashtags #singingintherainsal and #singingintherainquilt – and tag me @flamingotoes) is an entry for the final giveaway! Yay!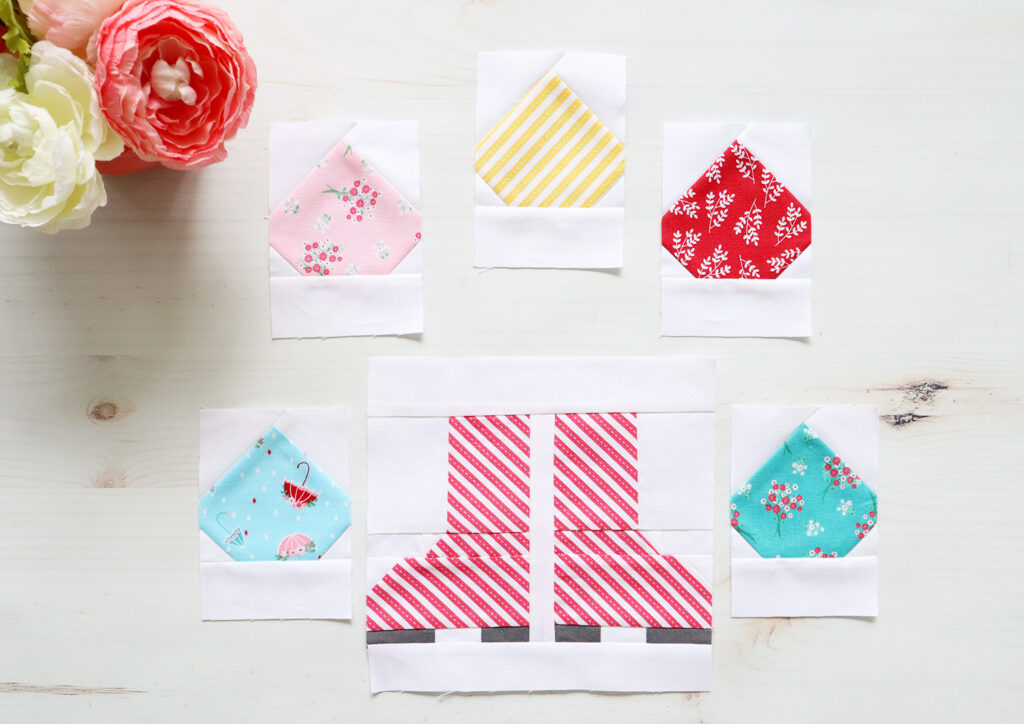 I can't wait to see your rain boots!