I am so excited, Riley Blake Designs is hosting Garden of Quilts 2021! I am so ready to get back together with other quilters and Garden of Quilts is one of my favorite events ever!
Garden of Quilts is a not like any quilt retreat/gathering you've ever been to! It is a quilt show combined with classes, trunk shows, vendors and more – all held in a gorgeous setting, Ashton Gardens at Thanksgiving Point!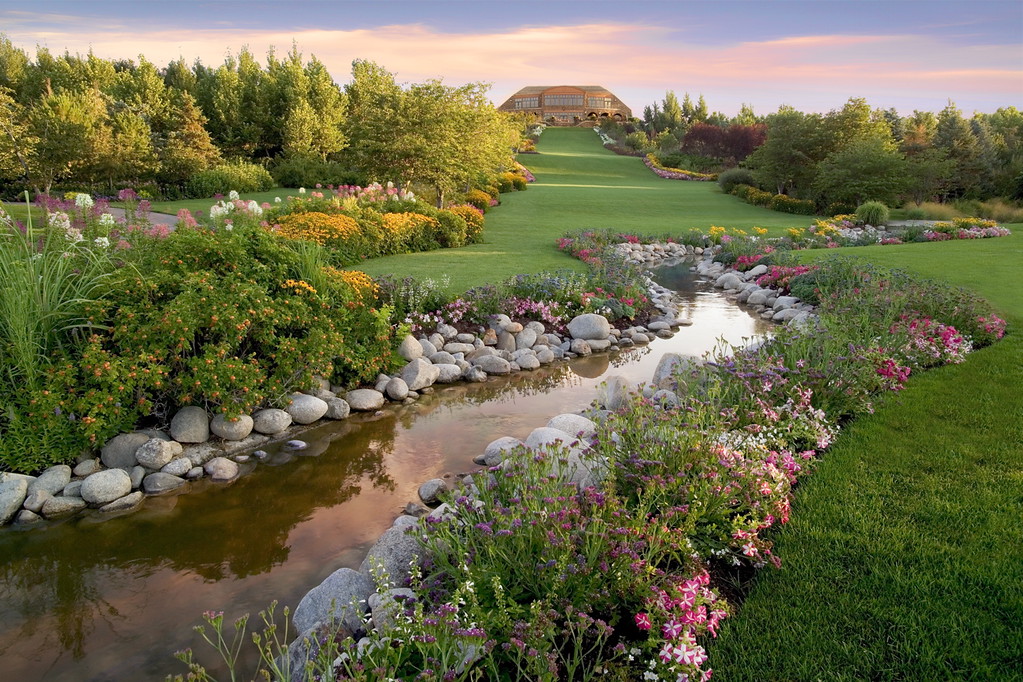 It really is so amazing, walking through the gorgeous grounds, surrounded by quilts! There is so much inspiration – last time I came home so ready to make new things.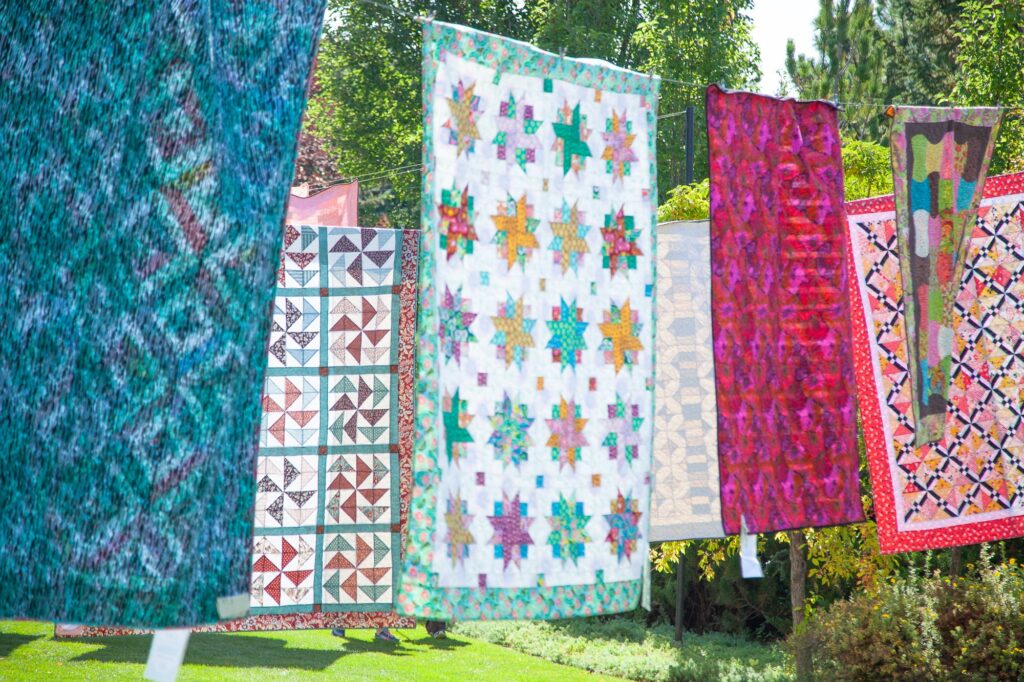 There is also an amazing lineup of teachers and presenters! There will be all sorts of quilting and embroidery classes, in addition to trunk shows, demonstrations, and all kinds of fun vendors.
You can check out all the details on the Garden of Quilts Website! The dates for Garden of Quilts 2021 are September 15 – 18, 2021.
I am so excited to be teaching this year! I will be teaching three classes and they are a fun variety – quilting, free motion applique, and embroidery!
I will be teaching my Neighborhood Mini Quilt this year! This little mini is so fun to sew. We'll be learning Free Motion Applique and a few embroidery stitches as well. You can customize this quilt in any fabrics to make your own little neighborhood! The fee for this class includes the instruction – you will need to provide the fabrics for the mini quilt. This is a perfect scrap busting project!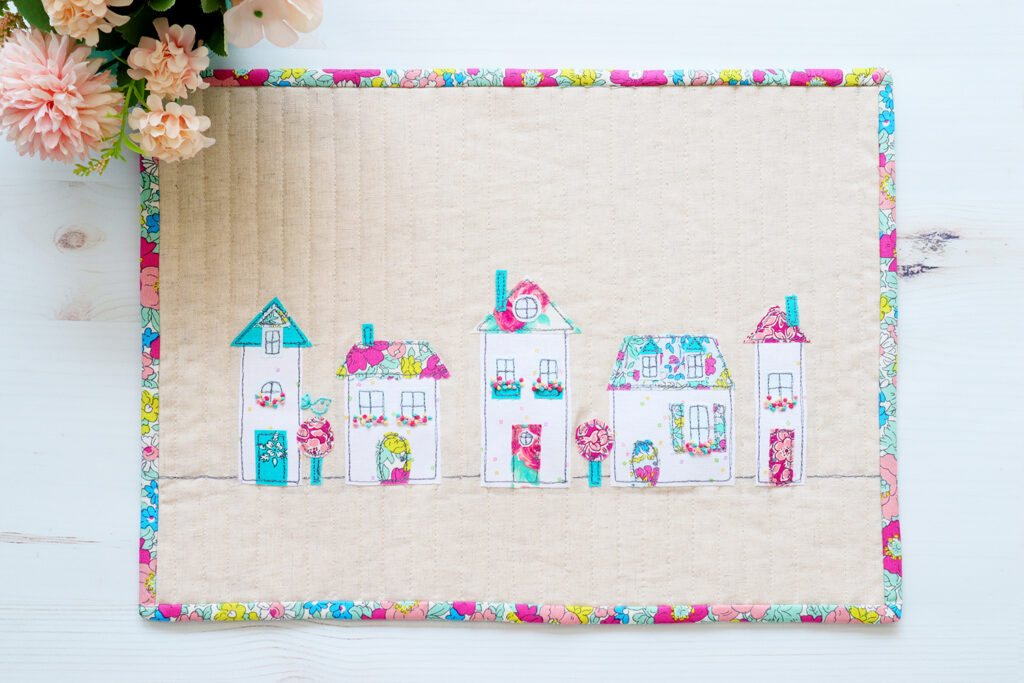 Floral Sampler Embroidery Hoop
I love teaching embroidery classes so much! It is so fun to stitch along with friends – whether they have been stitching for years or never stitched at all! In this class, I will be teaching several embroidery stitches – everything you need to know to make this Floral Sampler Embroidery Hoop! The fee for this class includes the instruction. There is an additional fee for the kit for this hoop.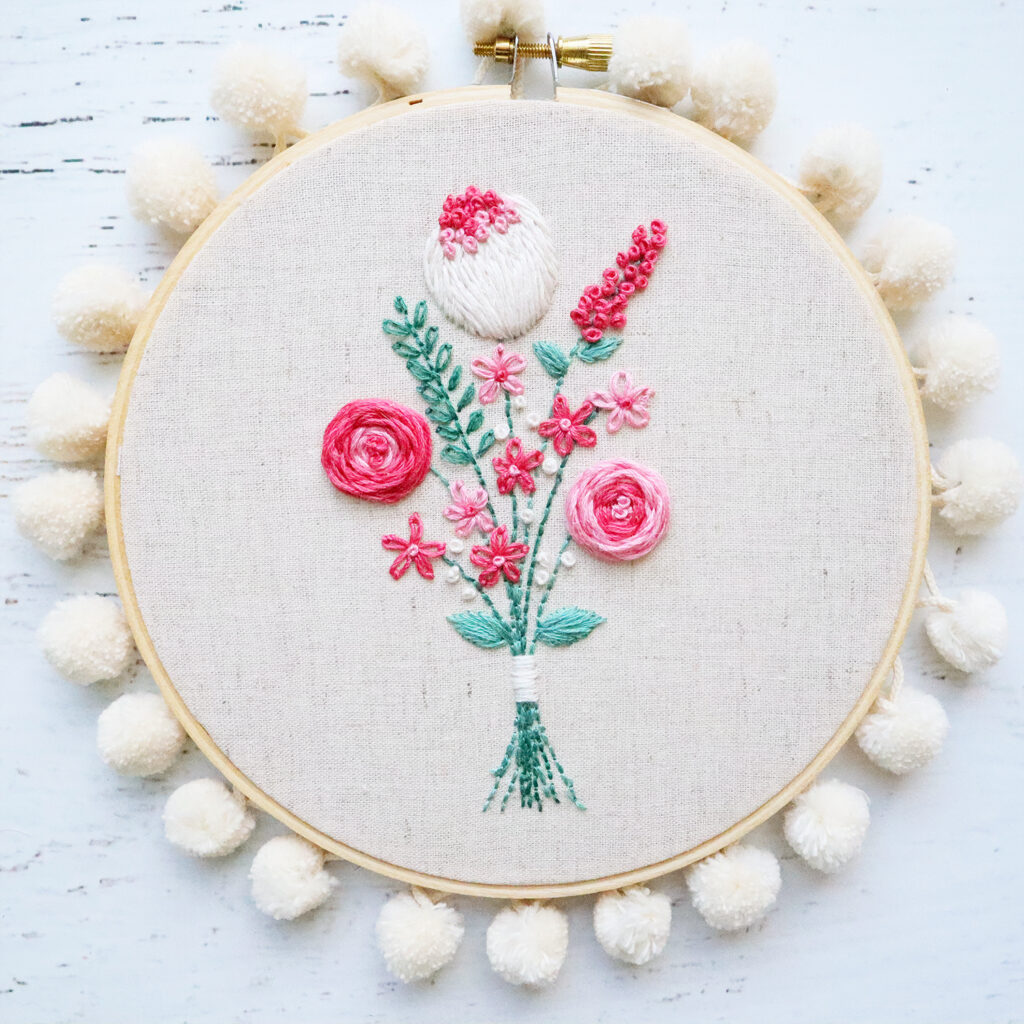 The third class I'm teaching is my Penny Serenade Quilt! This class will cover piecing instruction as well as using templates. This is a fast and fun quilt to make! The class fee covers the instruction and there is an additional fee for the kit for the quilt – in my Christmas collection coming out this summer, Christmas Adventure!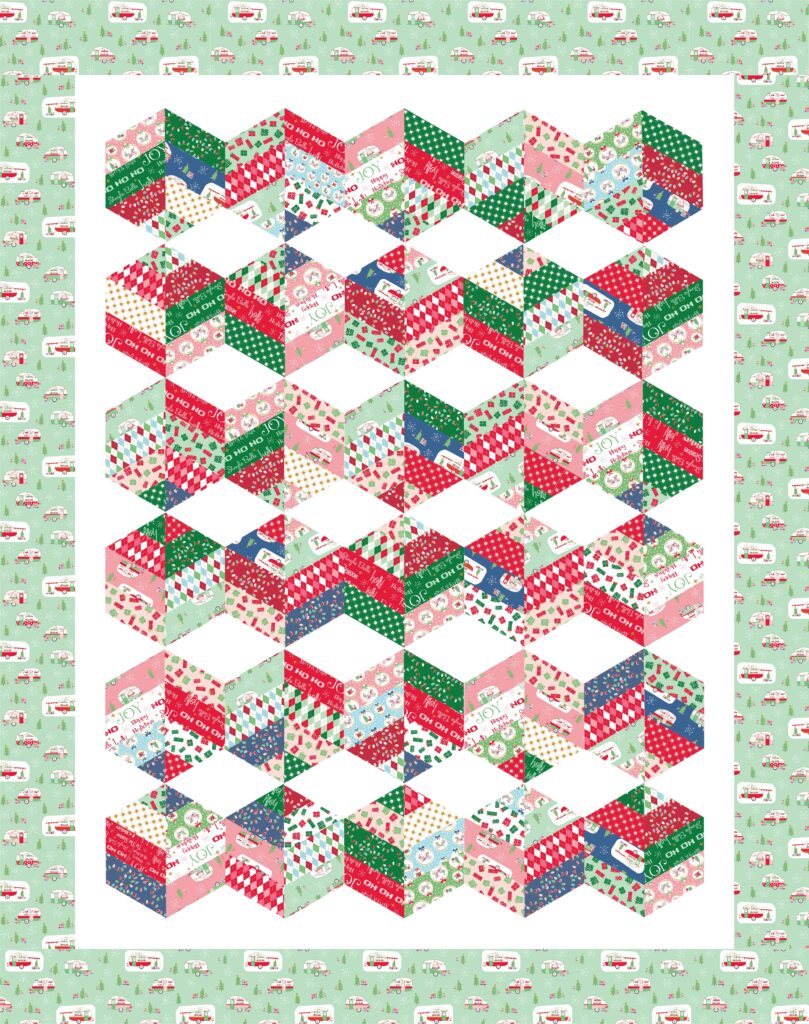 This will be such an amazing weekend and I would love to see you there! You can find out about all the events and get tickets on the Garden of Quilts website and read all about my experiences there in 2019 here!