We are moving right along with this cute quilt from Lori Holt! This week we are sewing up the Quilter's Cottage Sew Along Picket Fence!
We are sewing through the Quilter's Cottage quilt with Fat Quarter Shop and making a section of the quilt every week! So far we've made up the flowering trees, the quilter's cottage, the little row of flowers, and the cobblestone patch! Now we're on to the picket fence that sits below the path and flowers and separates the top part from the quilts hanging on the line. I am loving this design so much!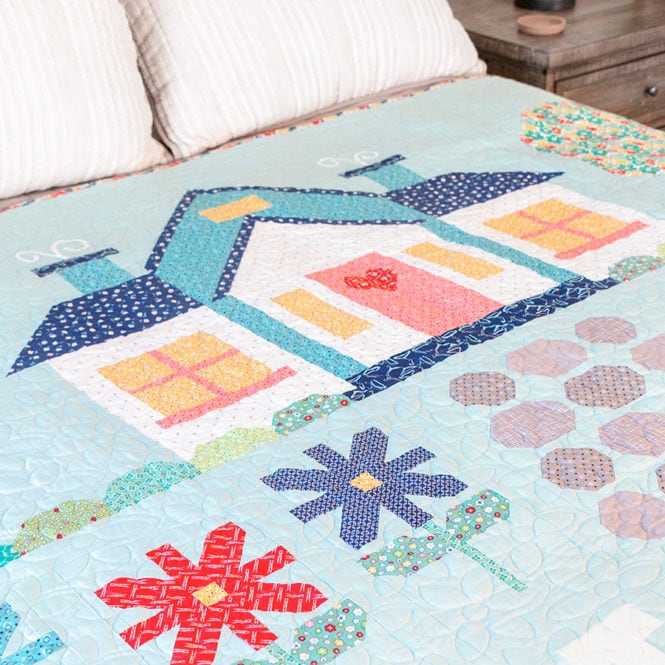 This picket fence block is so fun to sew up – and so big! This block takes up the entire width of the quilt!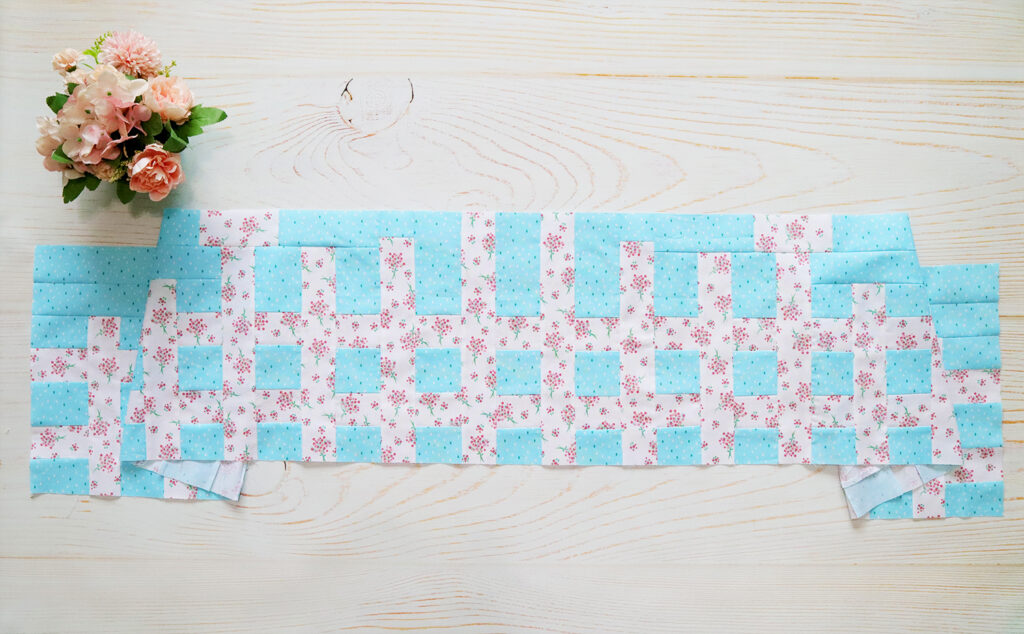 I wanted my picket fence to have pretty flowers growing all over it so I used my Singing in the Rain floral bouquets with the white background. I think they look so cute against the raindrop background!
Quilter's Cottage Sew Along Picket Fence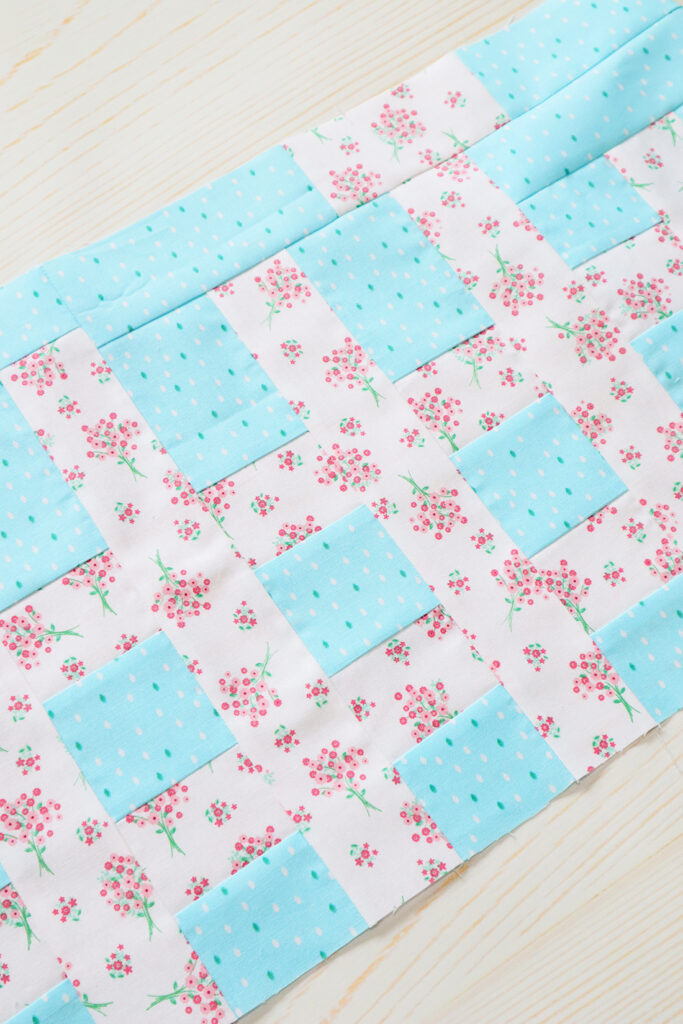 You can head to visit Fat Quarter Shop this week to see all the other blogger's versions of the blocks for the last two weeks!
You can see all my other blocks here! I am so loving how this quilt is coming together!
Next week we'll start sewing up the cute quilts that are on the line!