I've been having so much fun running sew alongs this year in my Facebook Group! We're continuing the fun with a new project – the Stars and Windows Quilt Sew Along is kicking off in just a few weeks!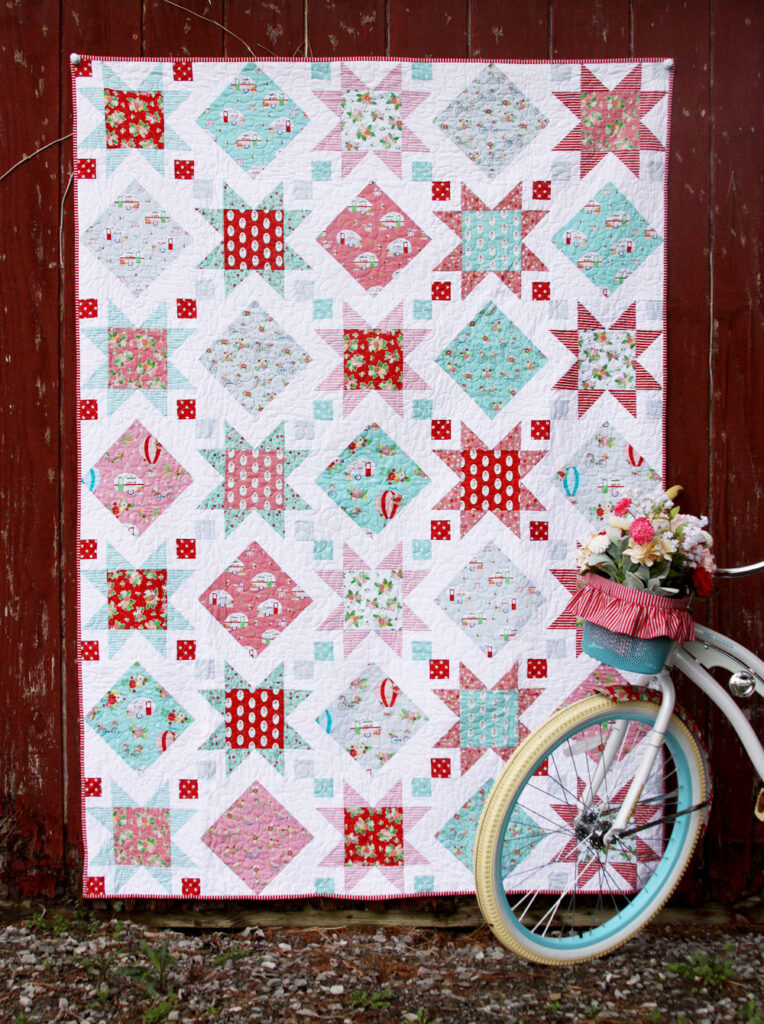 The Stars and Windows Quilt is one of my most popular quilts. It's a great one for showing off different prints in a fabric collection.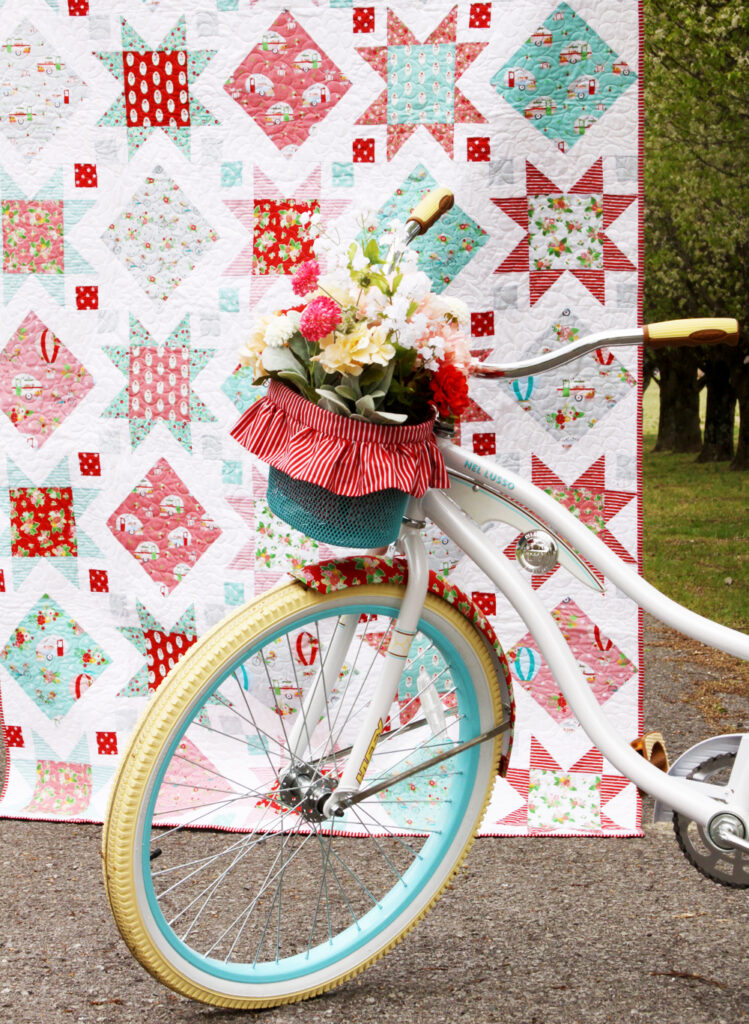 I know things are busy this time of year so we'll be taking things nice and slow so it'll be easy to sew along! The sew along dates will be on Mondays and I'll be doing a live video in my Facebook group at 2 pm CST. You will need to purchase the pattern for the sew along but I'll be sewing through the blocks and giving tips on the dates below. We also have giveaways every week! The dates will be every other week so you have time to make the blocks. Here's the schedule for the sew along:
Stars and Windows Quilt Sew Along
September 28 – Kickoff, picking fabric, cutting and more.
October 12 – Windows Blocks
October 26 – Star Blocks
November 9 – Optional Border and Quilt Top Assembly
My first version of the quilt is made up in Vintage Adventure. It was my first fabric collection so I don't think it's available really anywhere. This time I'm going to be making my quilt a Christmas quilt! I'm using Yuletide from Riley Blake Fabrics. It's a gorgeous new collection and I can't wait to show off the prints in this quilt!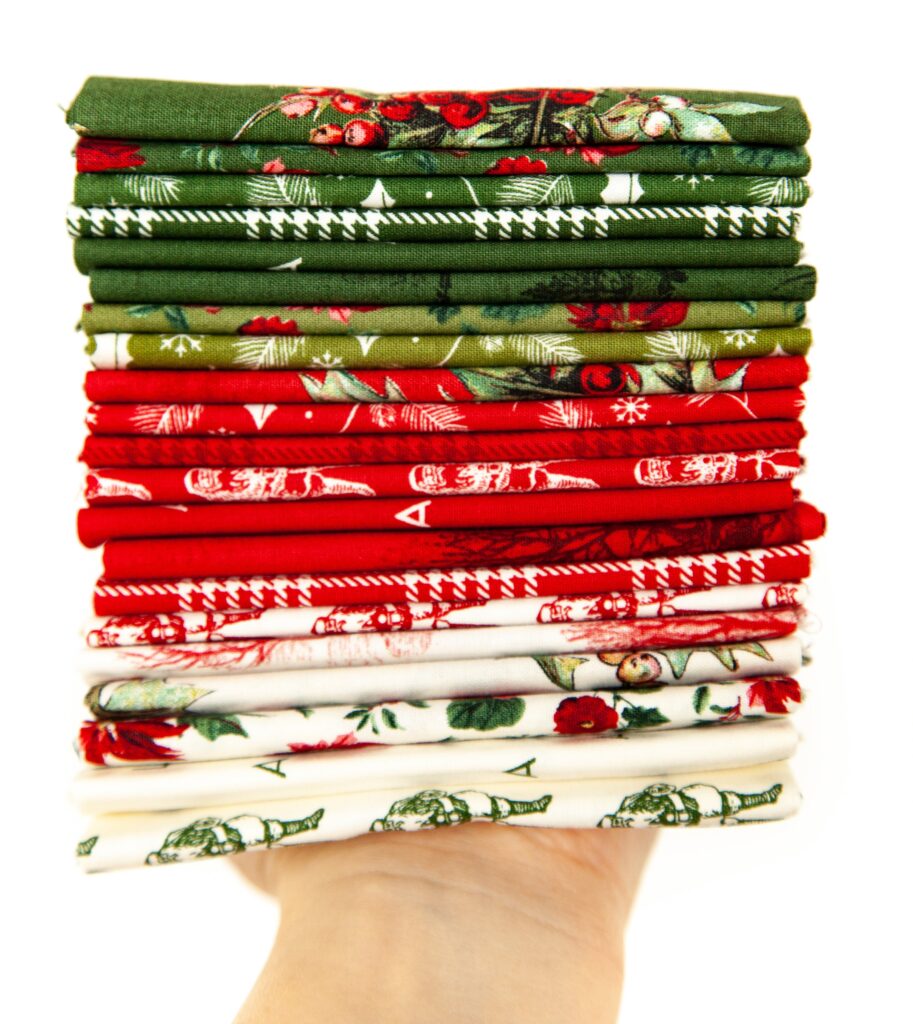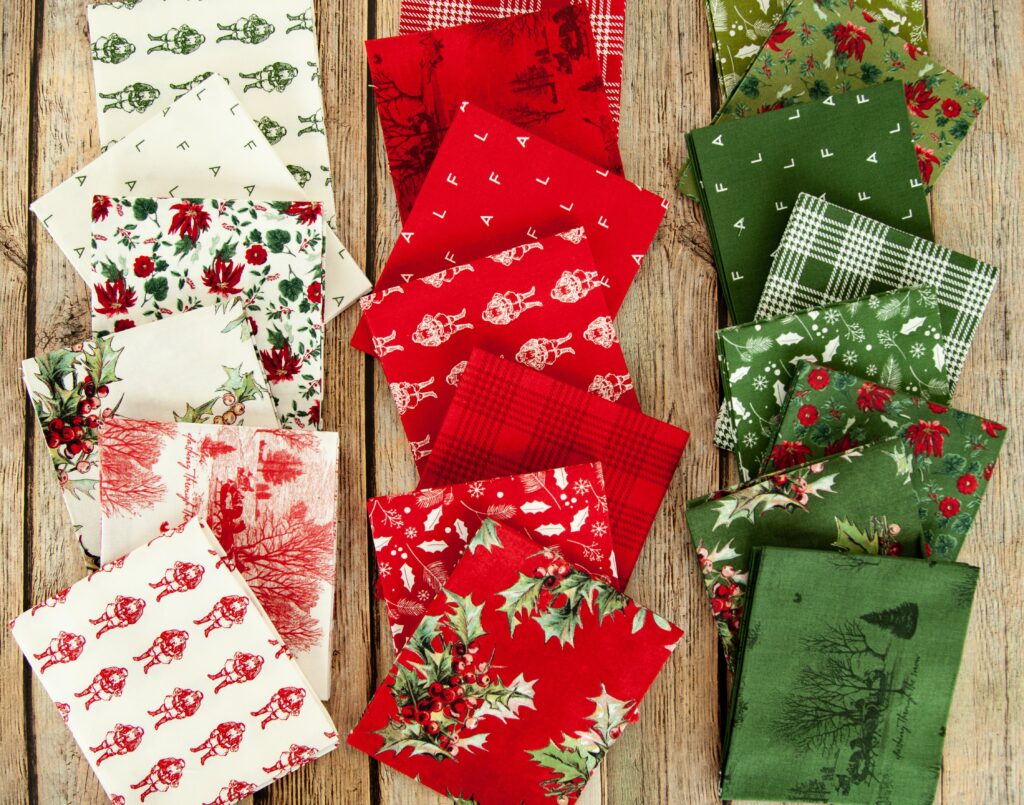 I'm going to use this gorgeous print for the back. I can't wait to cuddle up under this at Christmas time!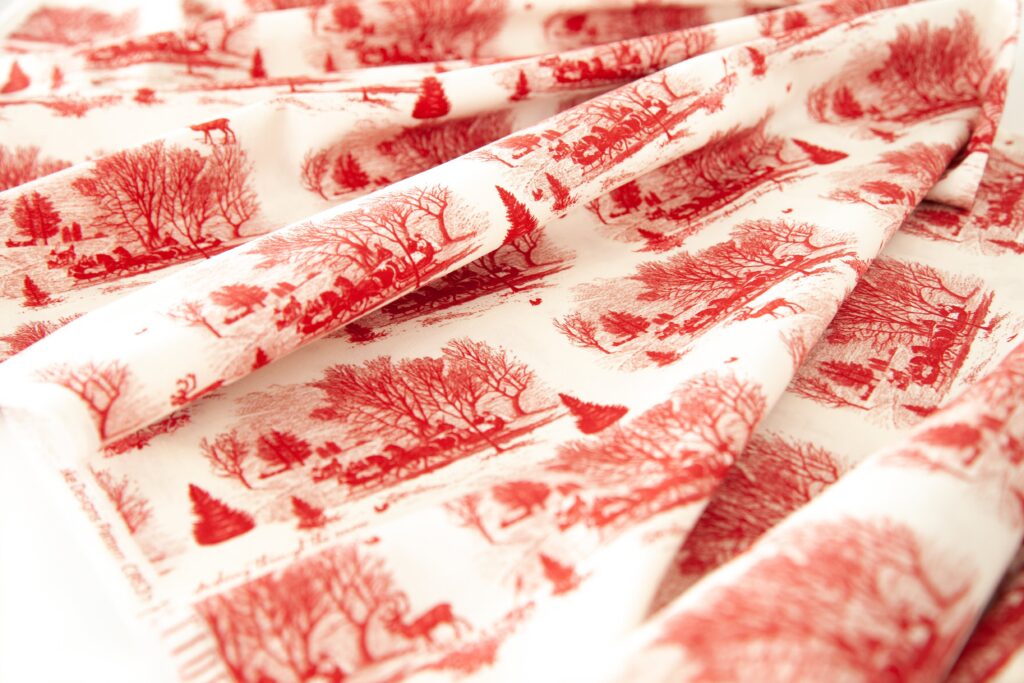 I'll be adding the optional border to mine as well. If you'd like to do that, you'll need to pick up 1 1/4 for the border.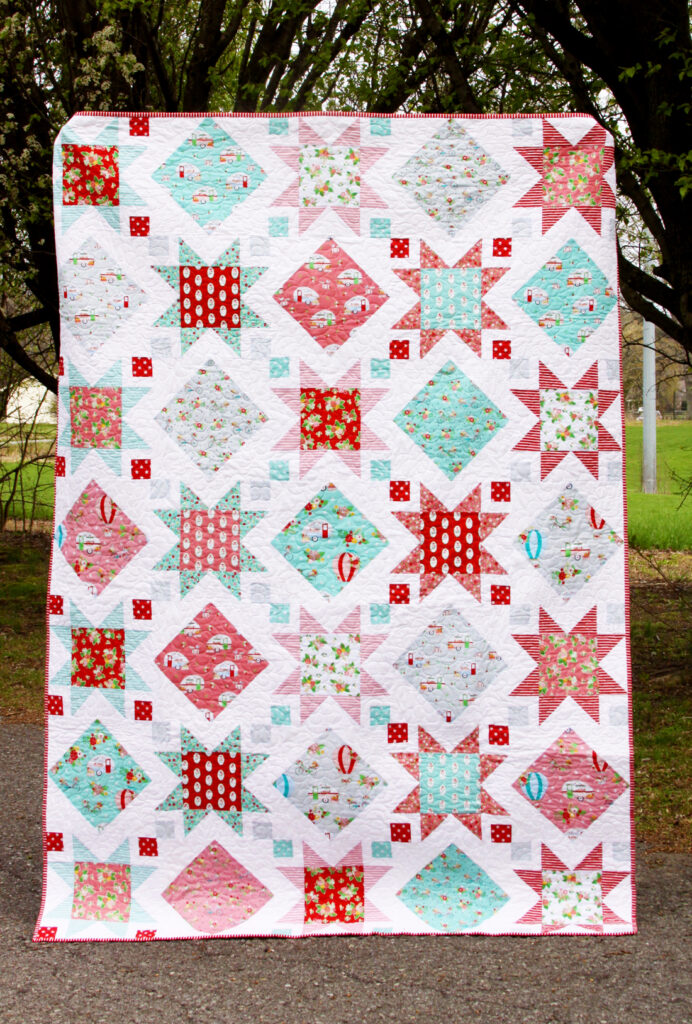 You can find the pattern in my shop – I have both PDF and Paper versions available.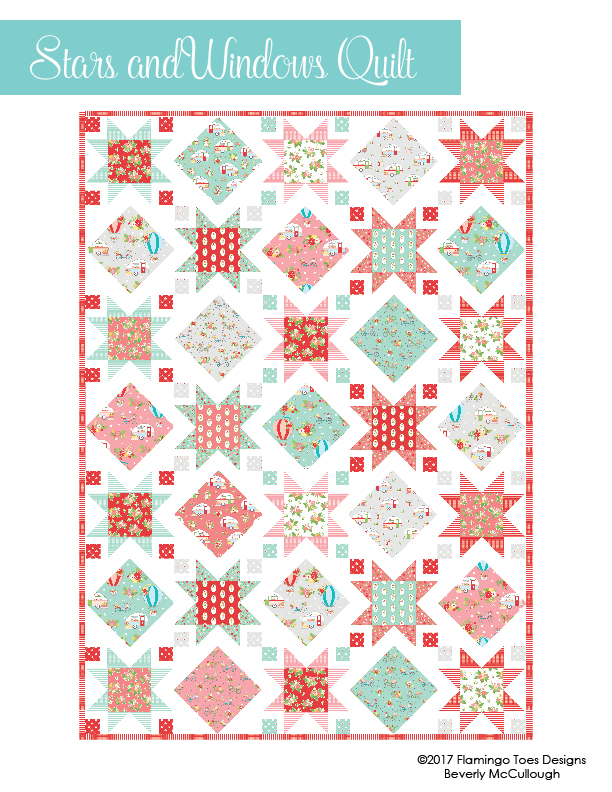 And you can join my Facebook Group here to check out the videos! We have so much fun in the group!
I hope you can sew along with us! If you will, what fabric collection will you be using? I can't wait to see all the different versions.
We'll be using the hashtags #starsandwindowsquilt and #starsandwindowssewalong so you can share your fabrics and progress!