It's another week and another quilt block in this fun sew along! This week we are sewing up the Quilter's Cottage Sew Along Cobblestone Block – a sweet block for the little cobblestone path leading to the cottage.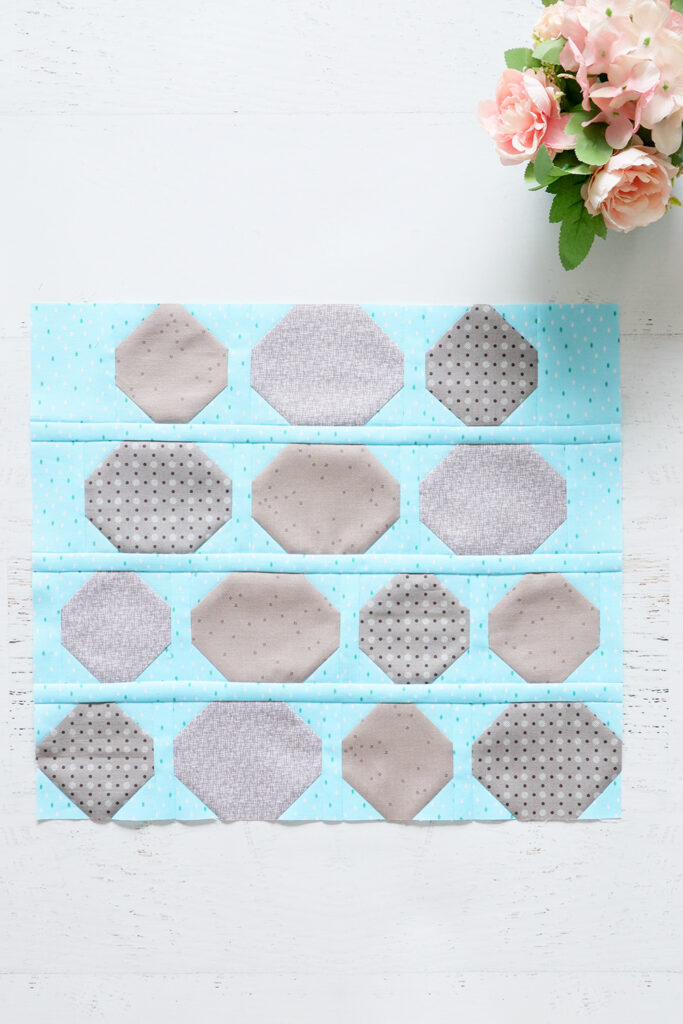 If you are new to the Quilter's Cottage Sew Along, it is a fabulous sew along hosted by Fat Quarter Shop that is sewing through Lori Holt's Quilter's Cottage Quilt. We've had three weeks so far so you could definitely still join in!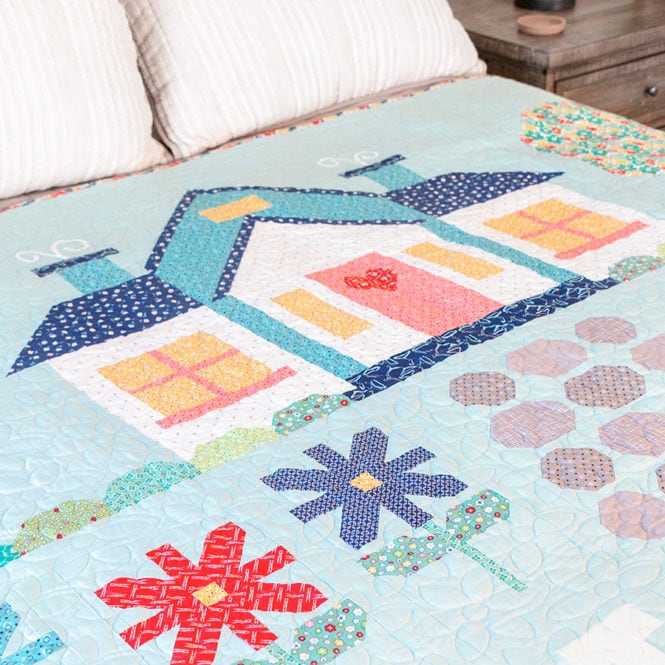 This is such a fun and fast block to sew up! I'm using my Singing in the Rain raindrop print for the background and for my cobblestones I used a variety of Riley Blake Designs basics. There print with the dots is a Lori Holt Bee Basic, the more "gray" fabric is a Mini Hashtag print and the medium gray with the teeny flowers is Blossom fabric. I loved how they all blended together but looked different.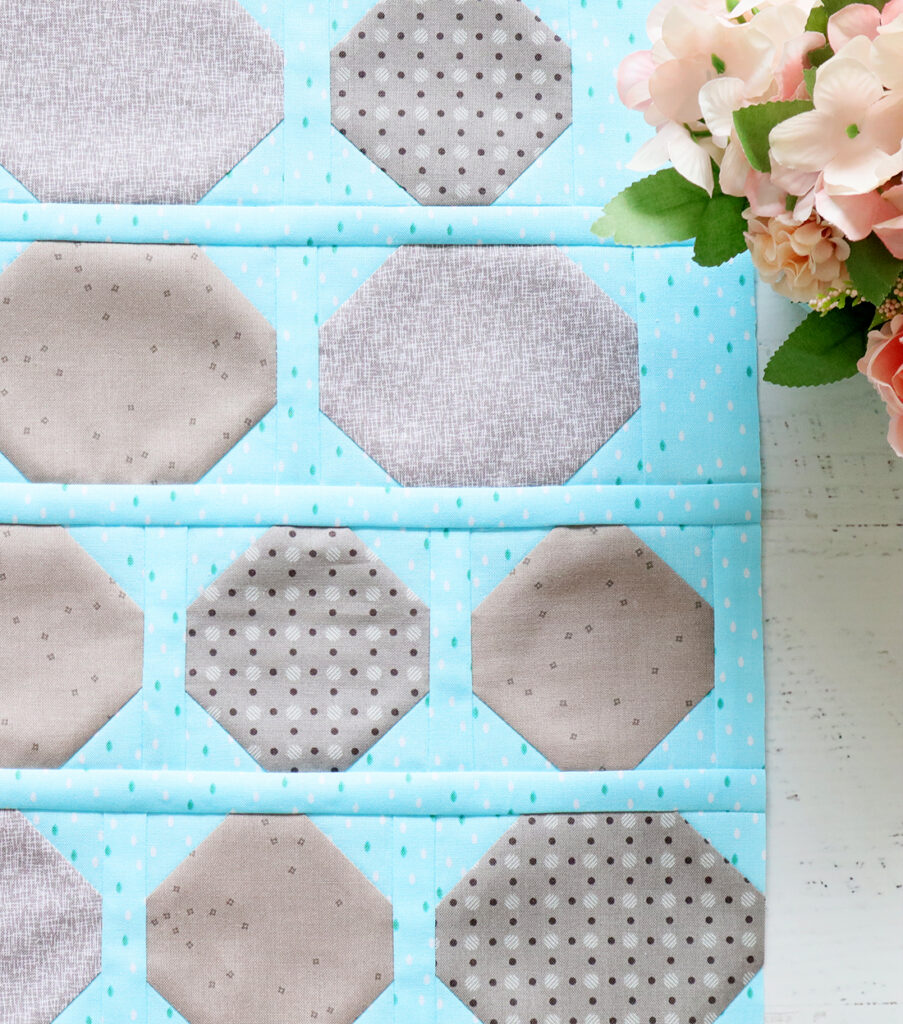 I think this block would also be really cute with some hand or machine embroidered flowers scattered over the cobblestones – like a little English garden path or something! It would be easy to add some in!
Quilter's Cottage Sew Along Cobblestone Block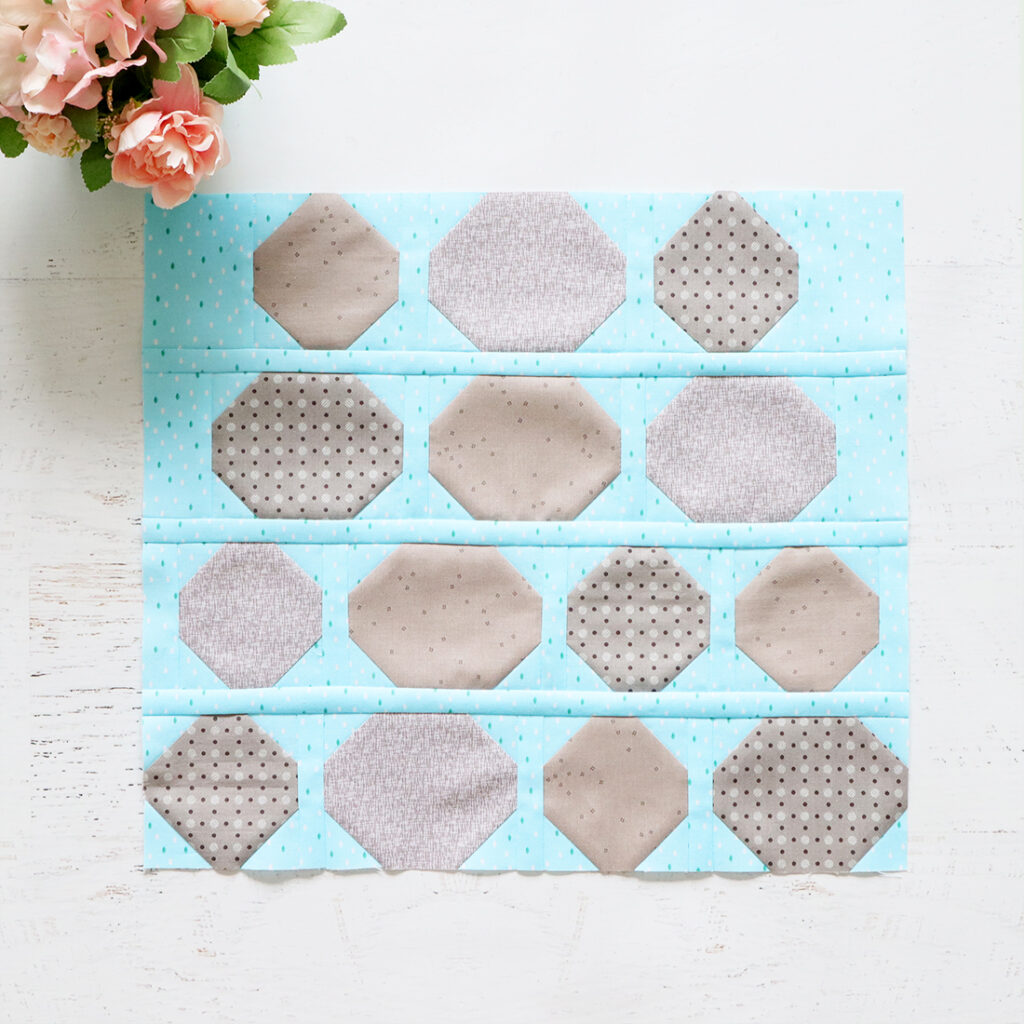 These little cobblestones sit between the flower blocks from last week. And next week we are on to the picket fence! This sew along is moving right along!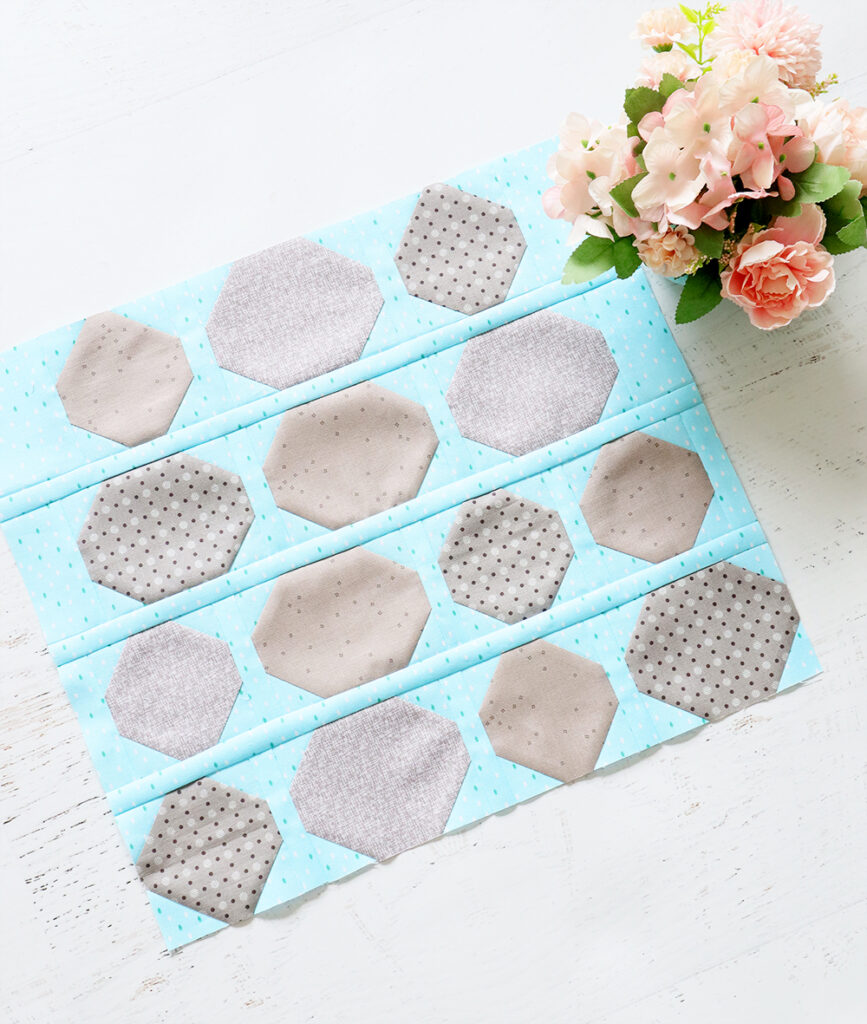 Click here to visit Fat Quarter Shop for all the Quilter's Cottage posts!
And check out all my other blocks in this cute quilt here!
I can't wait to see your cobblestone blocks! These would be cute in white prints against a dark background, or with little floral fabrics – they'd look like flower-covered stepping stones! What fabrics are you using for your Quilter's Cottage Quilt?