We're planting a whole garden of pretty flowers this week! The Quilter's Cottage Sew Along Flower Blocks are so cute and so fun to sew up!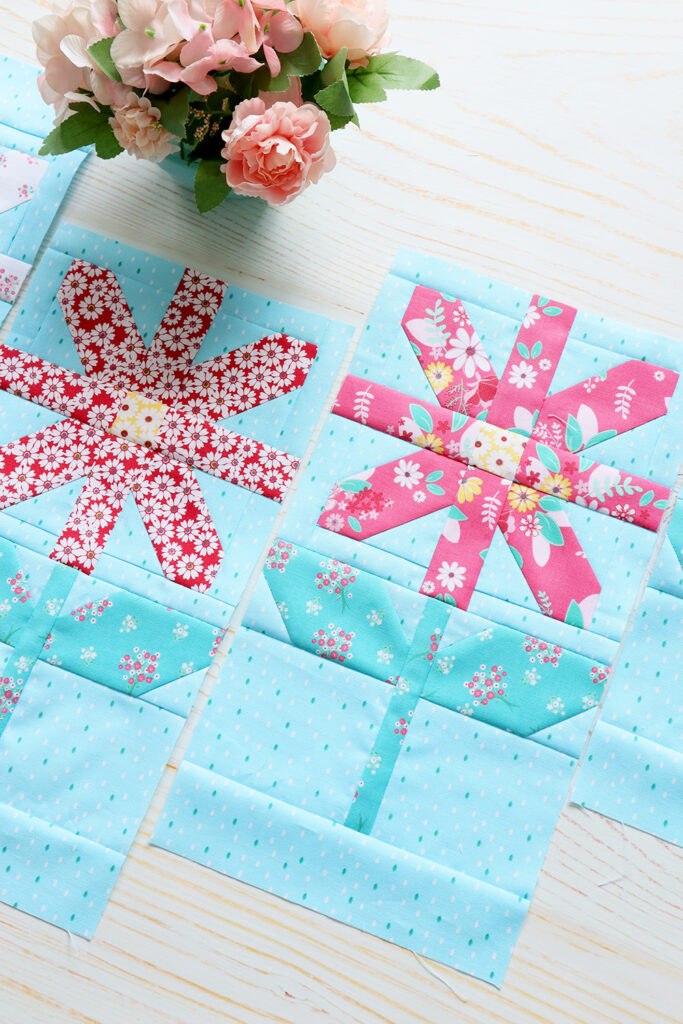 Aren't they so cute?! I had a blast sewing these together!
If you're new to the sew along, we are sewing through the cute blocks in Lori Holt's Quilter's Cottage Quilt! This is Week 3 – the flower blocks – and there is plenty of time to still dive in! You can find a link to Fat Quarter Shop at the end of the post with all the info so you can sew along.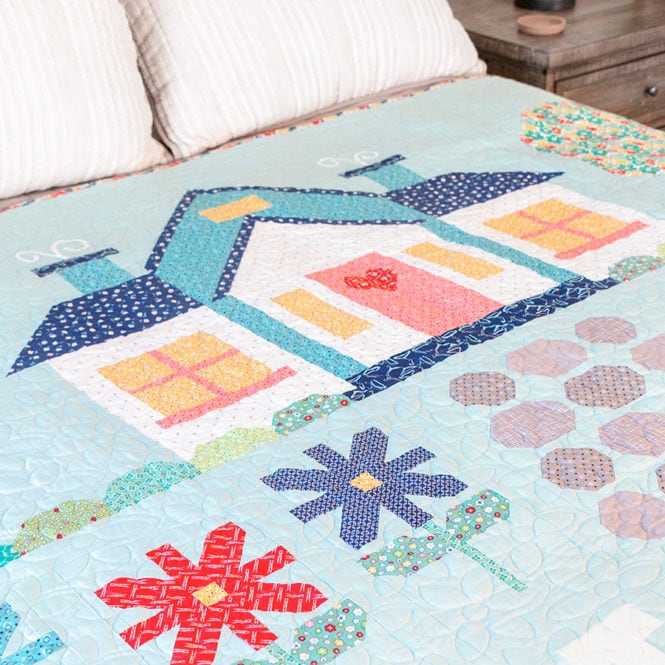 I am using Singing in the Rain for my Quilter's Cottage Quilt and since I'm using my aqua raindrop print for the background, I wanted my flowers to have a good contrast. So I chose the dark pinks and a white print for my flowers!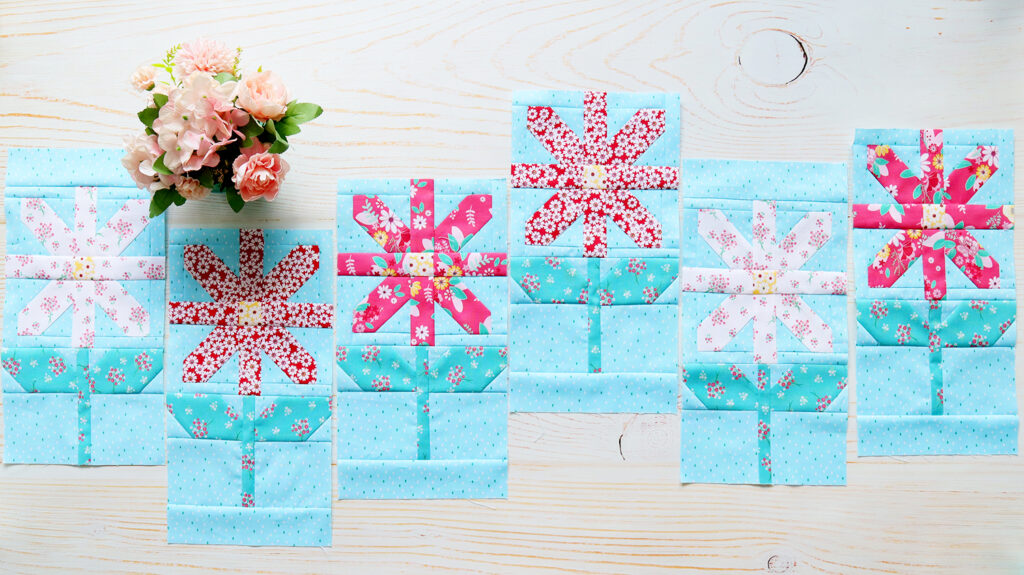 These six little flowers stand in a row under the house. I'm loving seeing these blocks come together!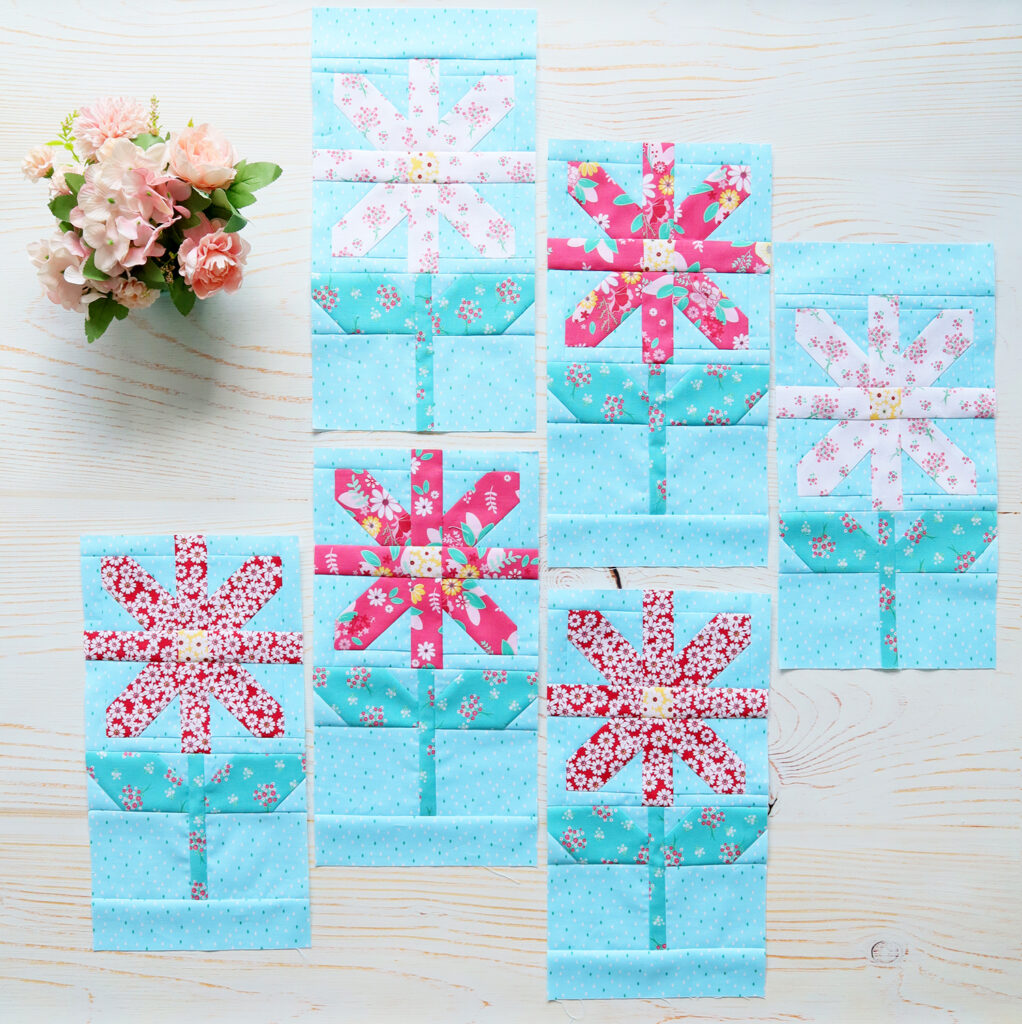 Since my background is a directional print, I had to be a little more careful in how to sew the flowers and leaves together. It took a little more time but it was easy to do! I just made sure the blocks would flip to the right direction before stitching.
Quilter's Cottage Sew Along Flower Blocks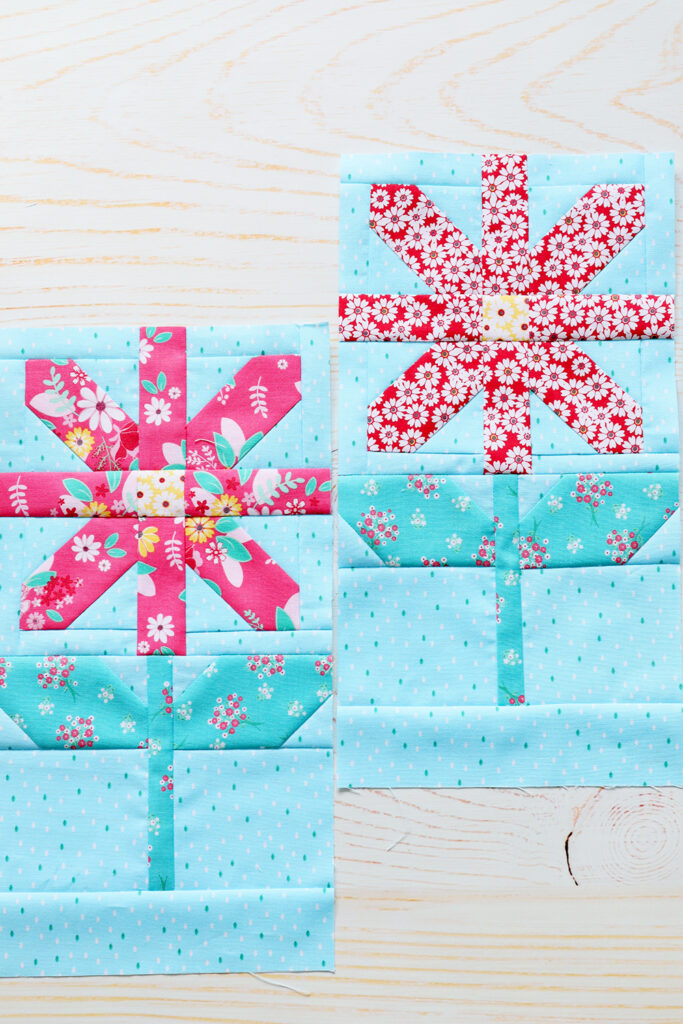 This week we're making six of these flower blocks! I did two in my red daisy fields print, two in the dark pink floral and two in the white floral. I used the teal print for both the leaves and stems.
You can check out my other blocks here:
You can visit the Fat Quarter Shop Blog for the info on this week, get the links to the book and fabrics, and see the other bloggers who are sewing along!