It's our second week in this fun quilt so this week we are sewing up the Quilter's Cottage Sew Along House Block! This cute house is a HUGE block that is so much fun to sew!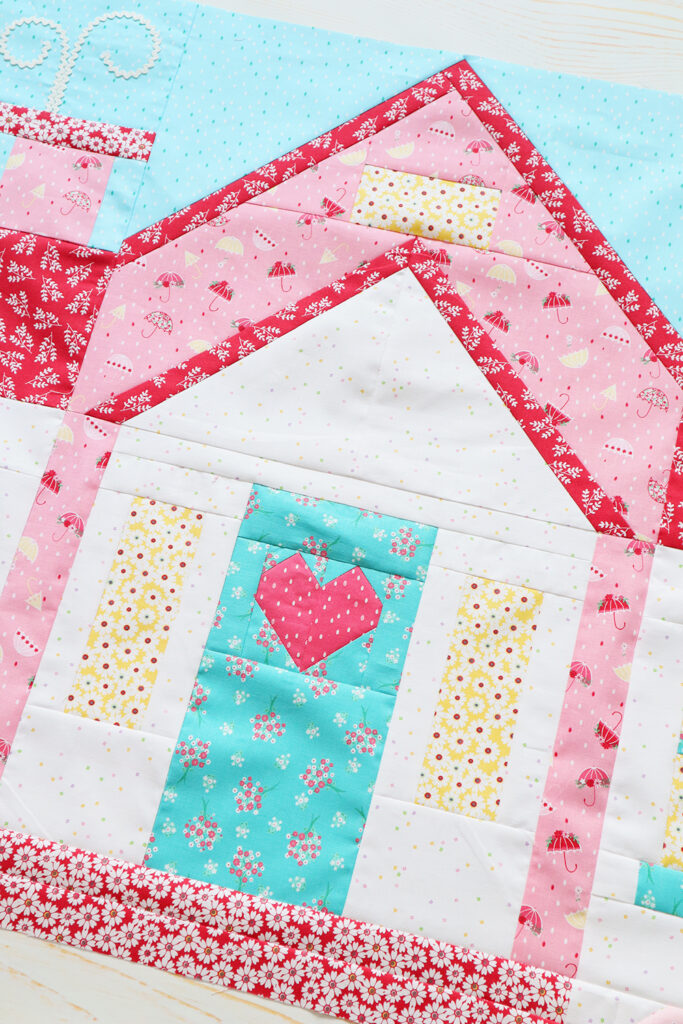 If you are new to the Quilter's Cottage Sew Along (it's only week two so you can totally still join us!) we are sewing up the darling quilt that is featured in Lori Holt's latest book – the Quilter's Cottage! This quilt is amazing and I'm really loving seeing it come together in my Singing in the Rain fabric.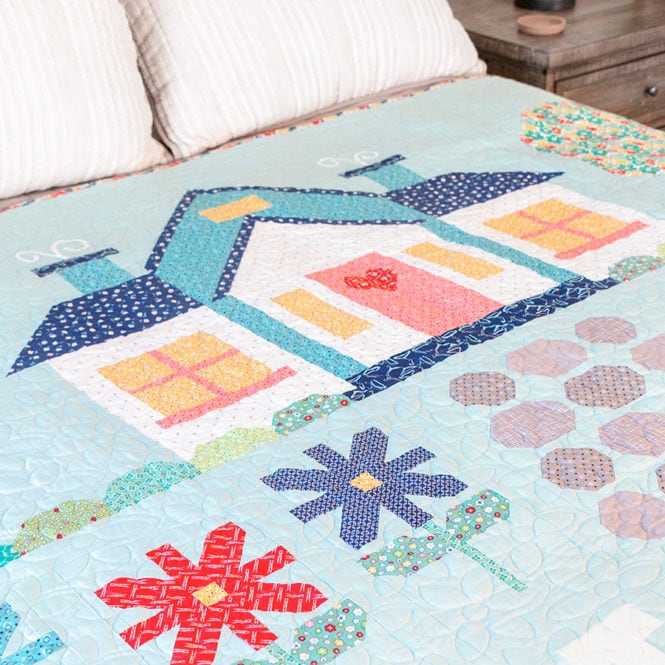 The house is the main feature of the top of the quilt and that is what we sewed up this week! Lori used a cute combo of blues yellow and pink. I went for pinks on my house and used yellow for the windows (it gives it such a homey feel!) and green for my door.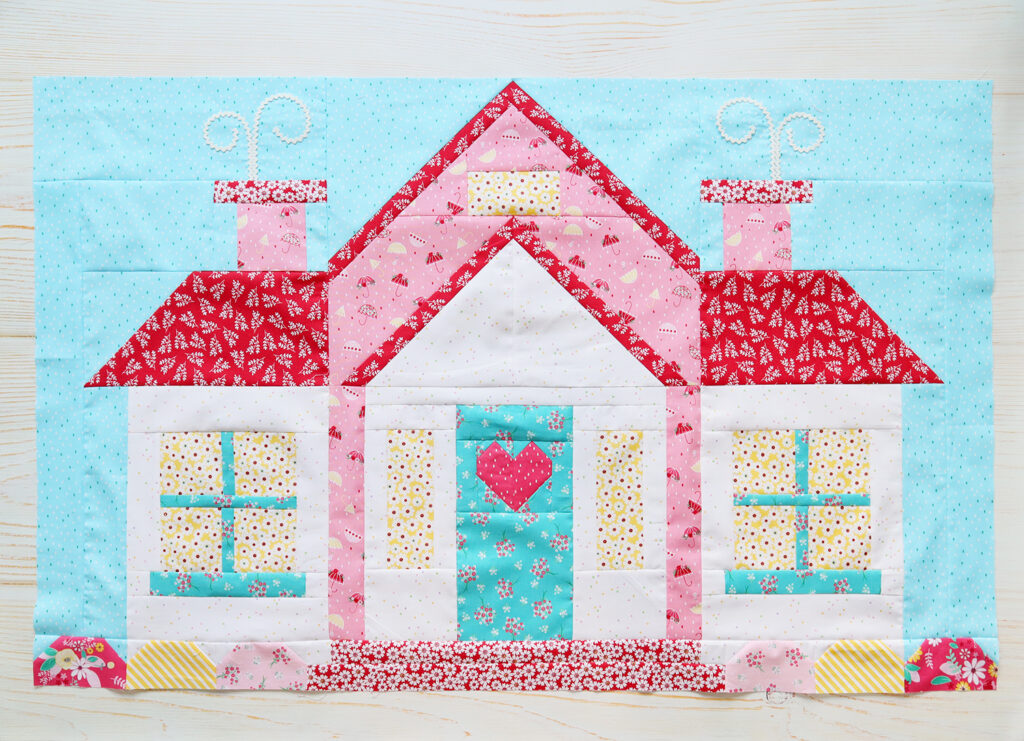 Here in Tennessee we have a lot of farmhouses with metal roofs. I just think they are so great and I love the idea of my house being a Tennessee farmhouse with a red metal roof!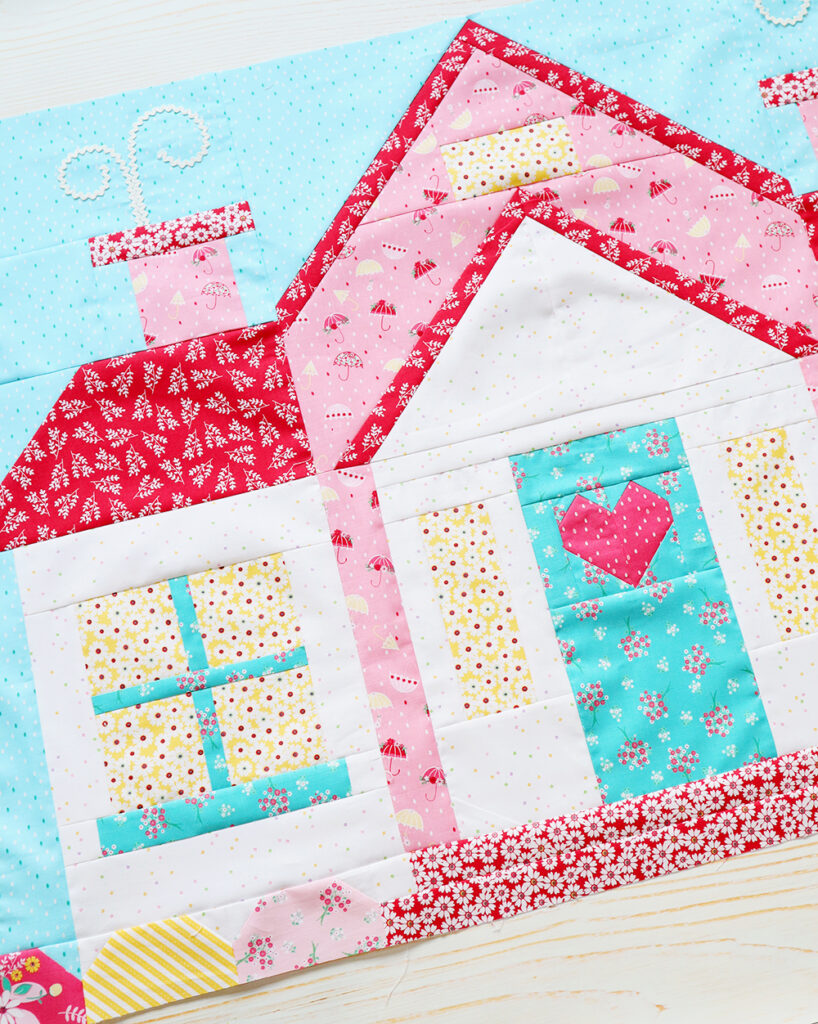 Last week on my tree blocks I used pink floral fabric as cherry trees and made my little shrubs flowering shrubs. I kept that same theme for my little shrubs in front of the house with shades of pink and yellow.
Quilter's Cottage Sew Along House Block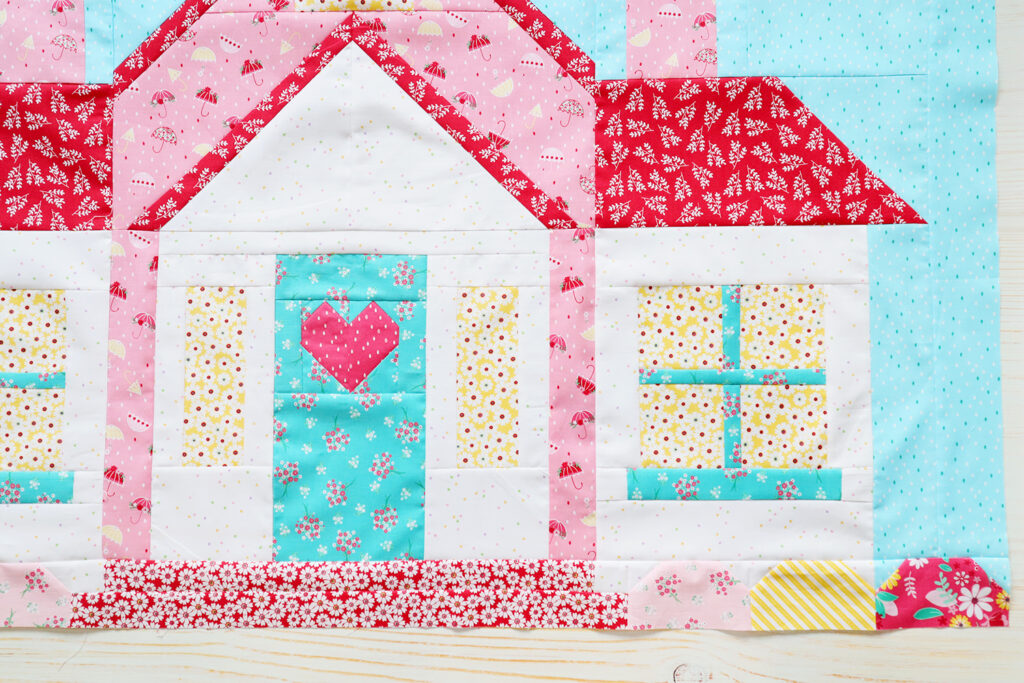 For my background I'm using the blue raindrop print in Singing in the Rain. It takes a little more time to plan out the directional print but it's working out great. I'm just being intentional with how I sew my blocks and all my drops are still going the right direction! :)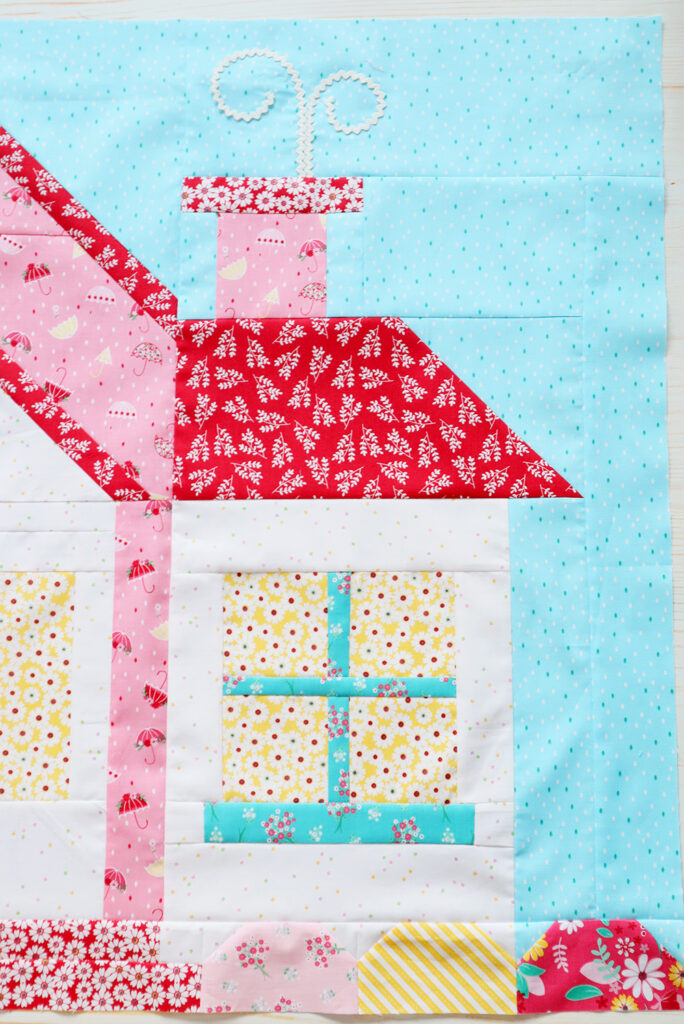 I got a little enthusiastic with my swirls on my rick rack smoke and my smoke looks a little off-center. I'm trying to decide if I'm going to redo it lol. I am not sure I'll mind once the quilt is all sewn together.
You can find the info on the sew along at Fat Quarter Shop and here is the schedule!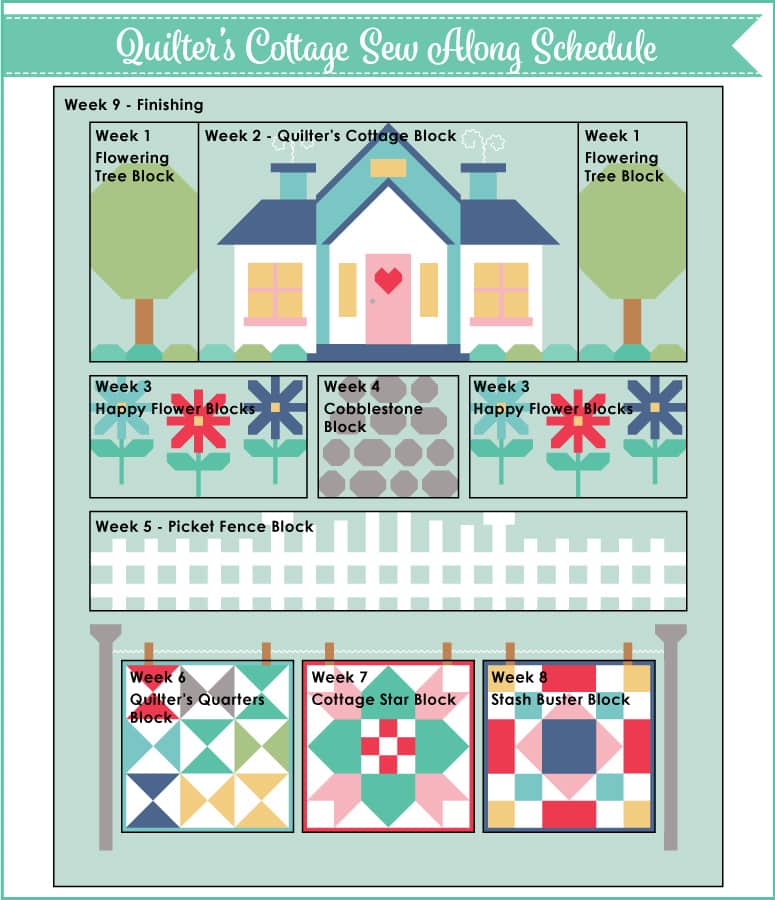 This is turning out to be such a fun quilt to sew together! And I can't wait to see your cottages! You can share your quilt progress on Instagram with #quilterscottagesewalong!