I'm starting up a new sew along and it's going to be so fun! I am sewing along with the Quilter's Cottage quilt block and this week is the Quilter's Cottage Flowering Tree Blocks!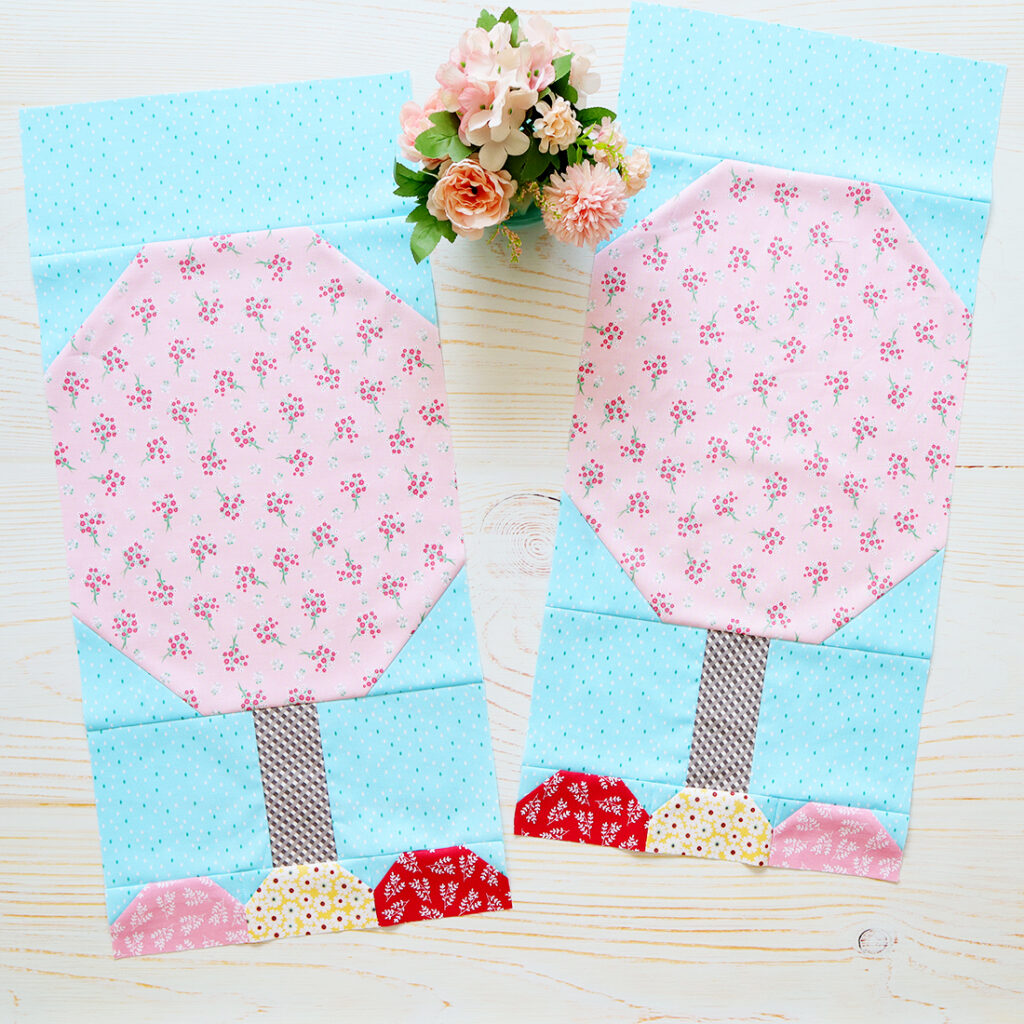 Quilter's Cottage is a new book from Lori Holt with the cutest quilt and supporting projects. We are sewing through the quilt with Fat Quarter Shop and a few other talented quilters. It's going to be so fun – I'd love for you to join us!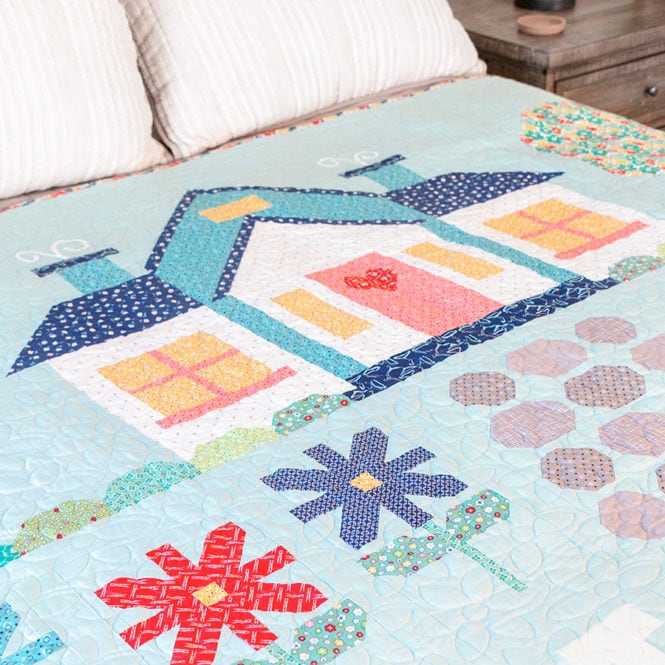 I'm making my quilt with Singing in the Rain and a few Riley Blake Basics. I can't wait to see it all come together. I decided to make my trees cherry trees. One of my favorite parts of Spring here in the South is the trees that bloom in the spring, especially the Dogwoods and the Cherry Trees! So I had to make little pink cherry trees.
Quilter's Cottage Flowering Tree Quilt Blocks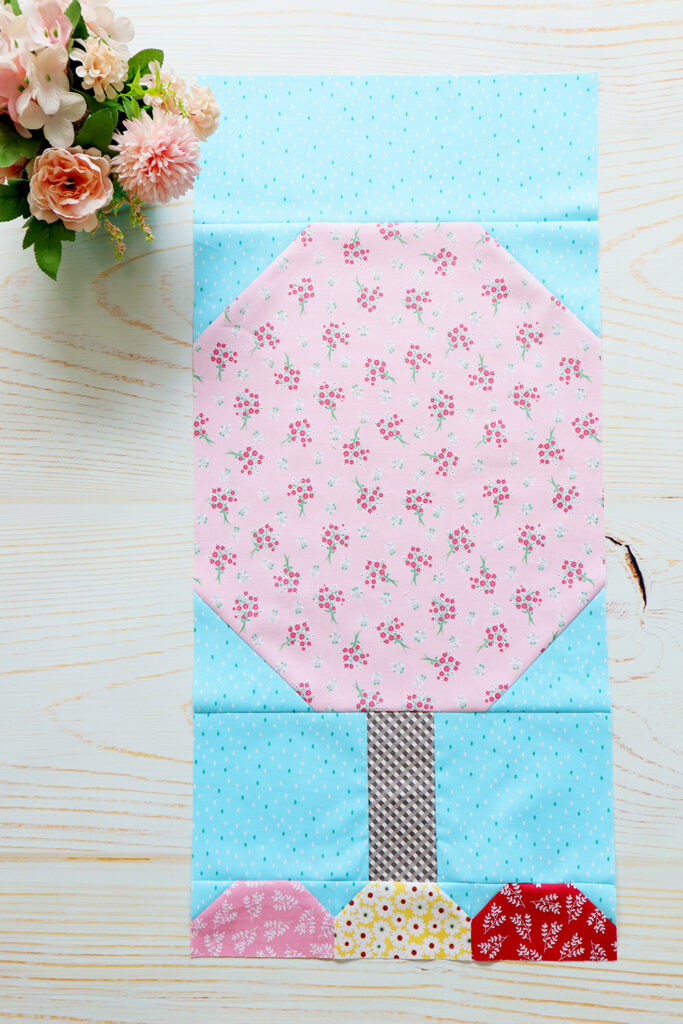 Along the bottom of the trees are little shrubs that carry over in front of the house. Mine are little flowering shrubs so I am using pinks, reds, and yellows. My fabrics are all Singing in the Rain except for the trunks – they are a gingham from one of Lori's lines.
You can get all the info on the sew along at the Fat Quarter Shop blog. There are also a few other talented quilters sewing along – you can see all their blocks at Fat Quarter Shop too.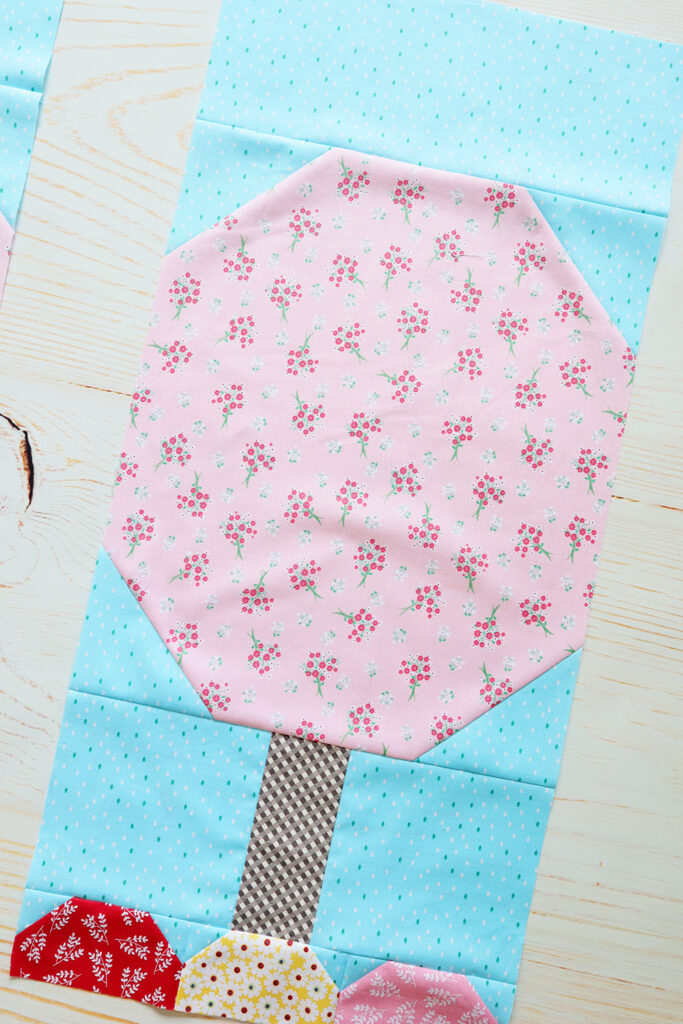 Here's the schedule for the quilt along! You can see that it is a great breakdown, with fun blocks to sew up every week.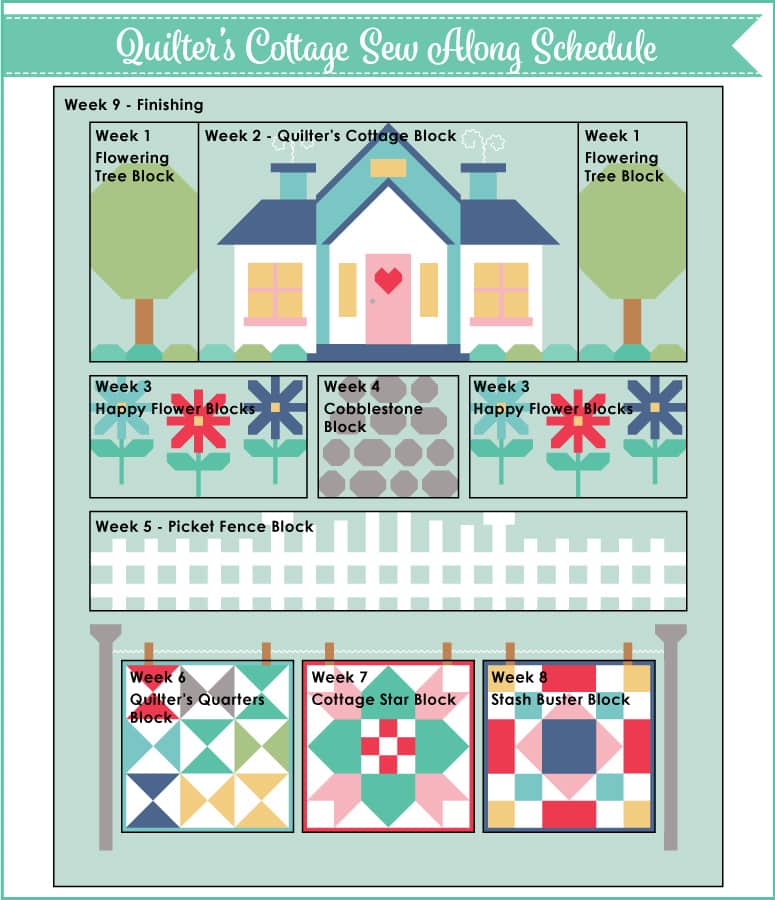 Click here to visit the Fat Quarter Shop for links to the book, fabrics, and more info!