It's another fun week in this amazing quilt along! This week we are sewing up the Quilter's Cottage Cottage Star Block and I really love it!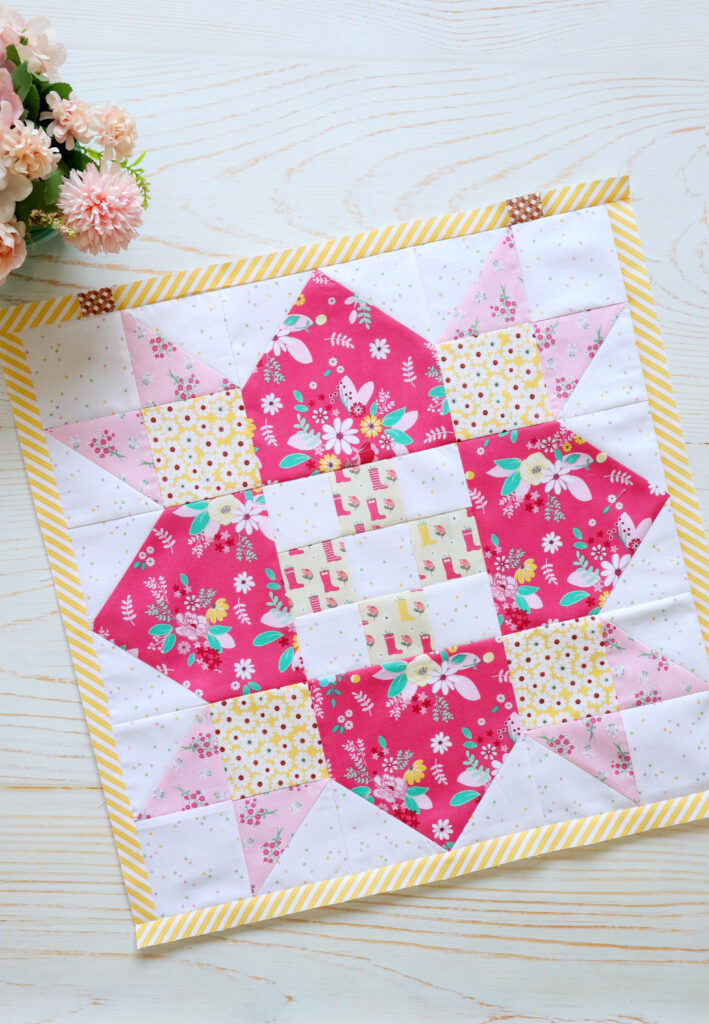 I just adore quilts made with shades of pink and yellow so I wanted one of my quilt blocks to use those colors. I am using my Singing in the Rain fabrics for this quilt so I chose some of the pink and yellow prints. And of course, I had to "bind" the quilt in the yellow stripe print!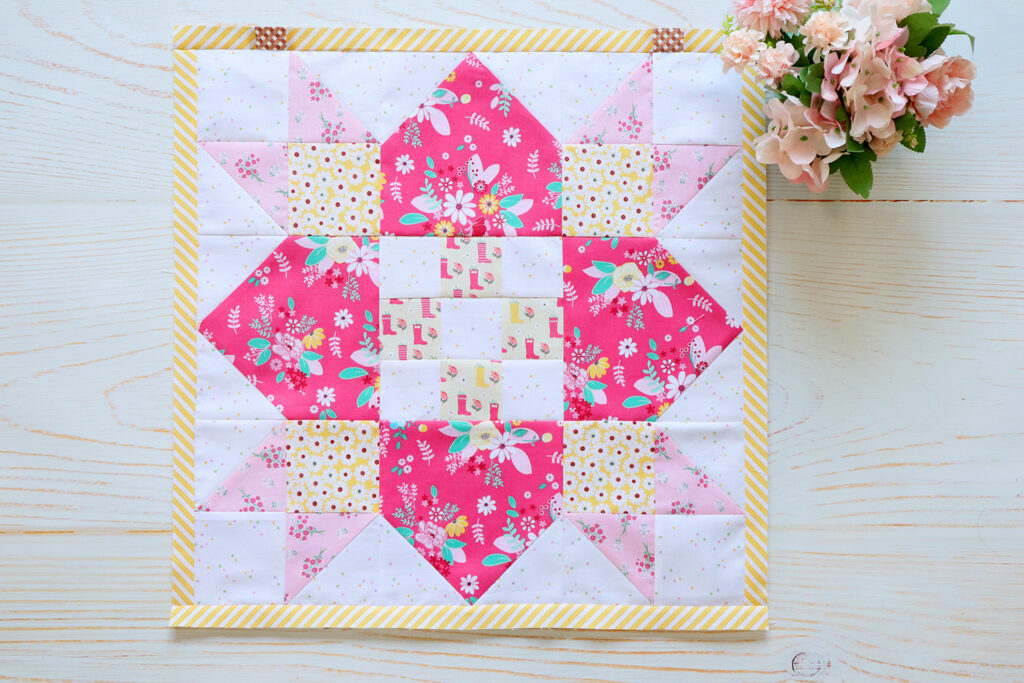 I put my little yellow rainboot print in the center – I love how it ties in the pinks and the yellow prints.
I can't believe we have one more week and then we'll put it all together! I am super excited to see how it looks all finished!
Quilter's Cottage Cottage Star Block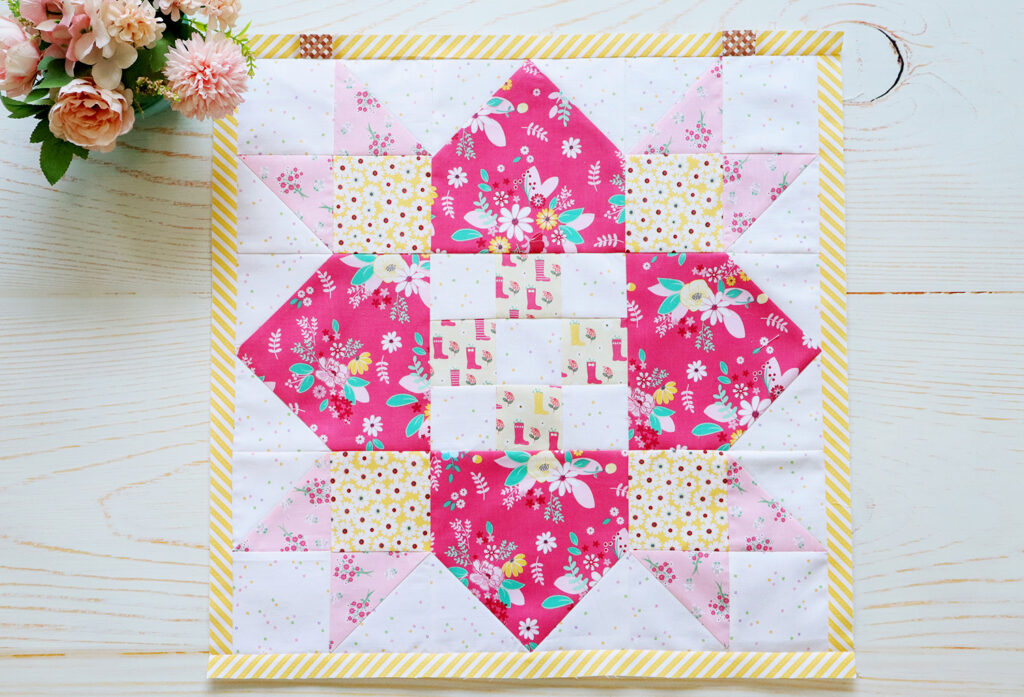 You can find my other blocks for the quilt here:
You can find all the info on the sew along at the Fat Quarter Shop blog! I'm a bit late with my post for health reasons but you can check out all the other super talented bloggers that are sewing along.
Click here for the Cottage Block at Fat Quarter Shop