We are going to have so much fun this week! This week we are tackling cute curved blocks in the Week 2 Walking on Sunshine Sew Along!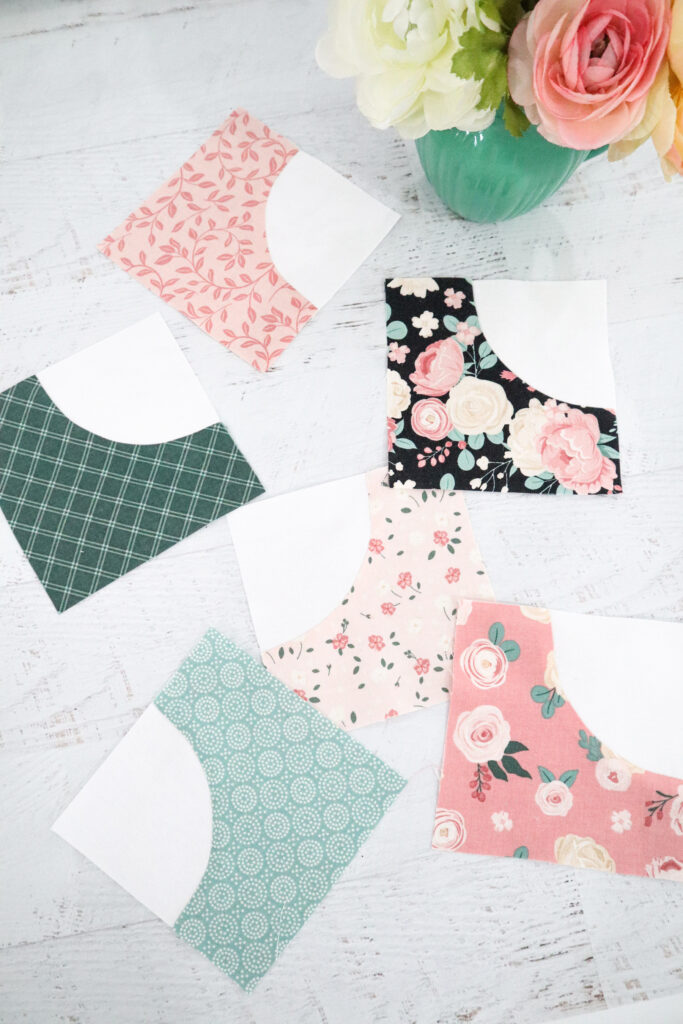 This is Week 2 in our Mini Quilt Sew Along – the Walking on Sunshine quilt from my book, Make it Mini. We are sewing up the blocks this week, and this is a great project to do if you've never done curved blocks – these are so fun to sew!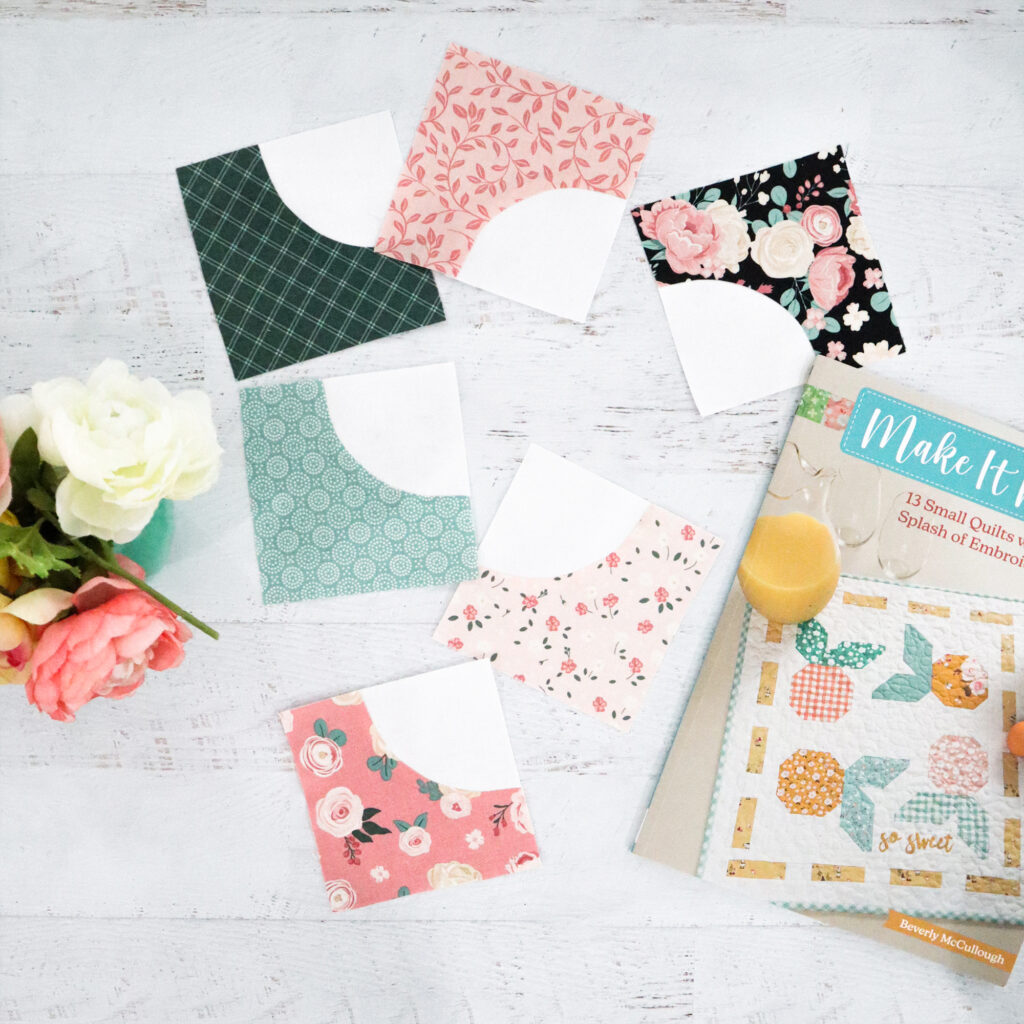 All the projects in Make it Mini have embroidery added, for this mini quilt, there is a sweet wreath in the center. The embroidery for this quilt is added after the quilt top is assembled, so we are sewing up the 16 small curved blocks in the quilt this week. You will find the template for the blocks in the book.
Week 2 Walking on Sunshine Sew Along
You can see our kickoff of the sew along here.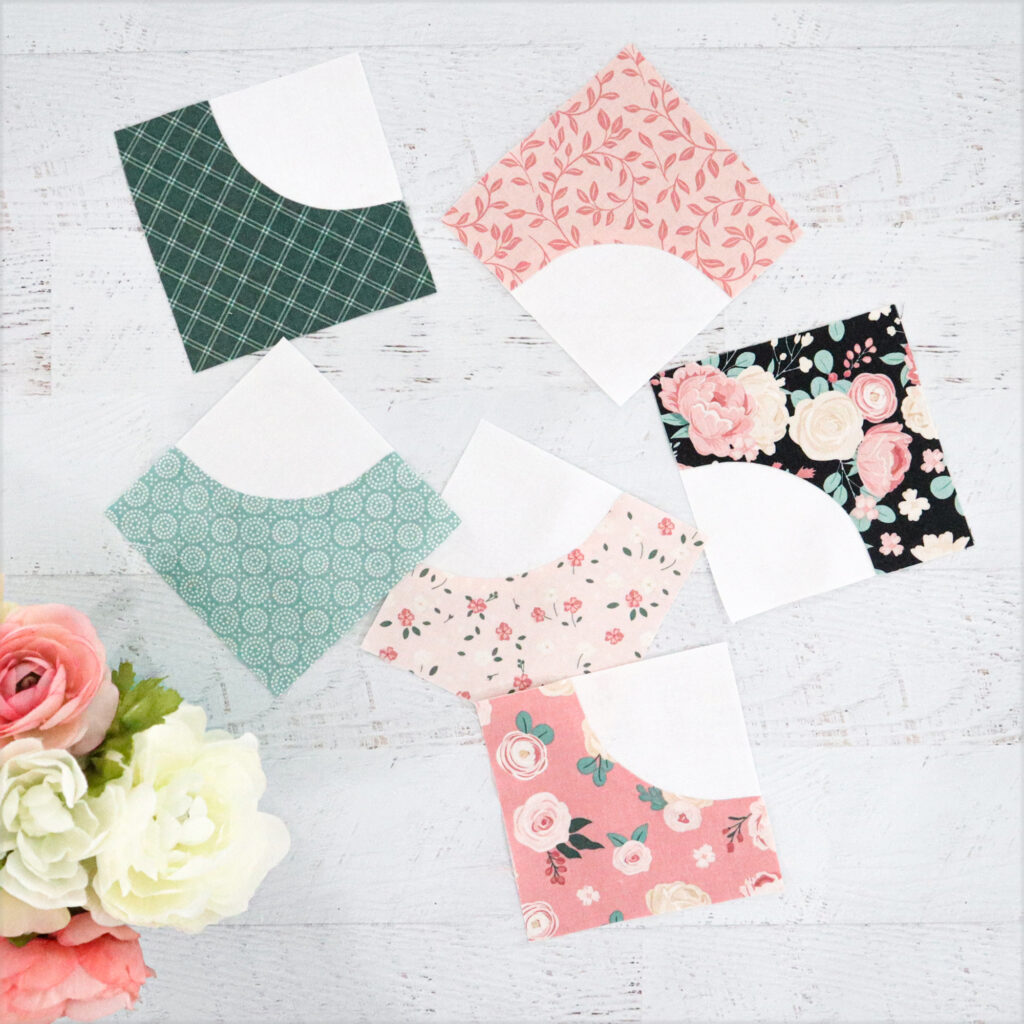 I will do a live video on Wednesday, Feb 15, at 7pm CT, sewing through the blocks. I'll be sharing tips on cutting the templates and assembling the blocks. You'll definitely want to join us for some great info on assembling these blocks. You can watch the videos on my YouTube Channel and in my Facebook Group.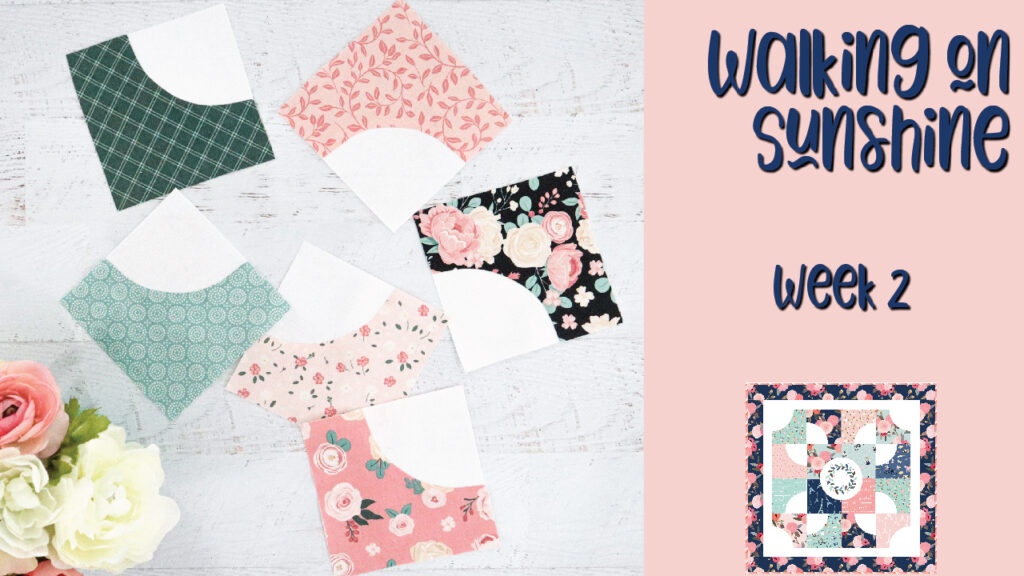 I am sewing along with At First Sight fabrics by Dani Mogstad. The collection has such pretty prints with the big flowers, leaves and more. I'm excited about how these will all look together in the quilt.
I would love to see what you are sewing along with!