It is time to start sewing in our new quilt along – this is the Country Daisies Sew Along Block 1!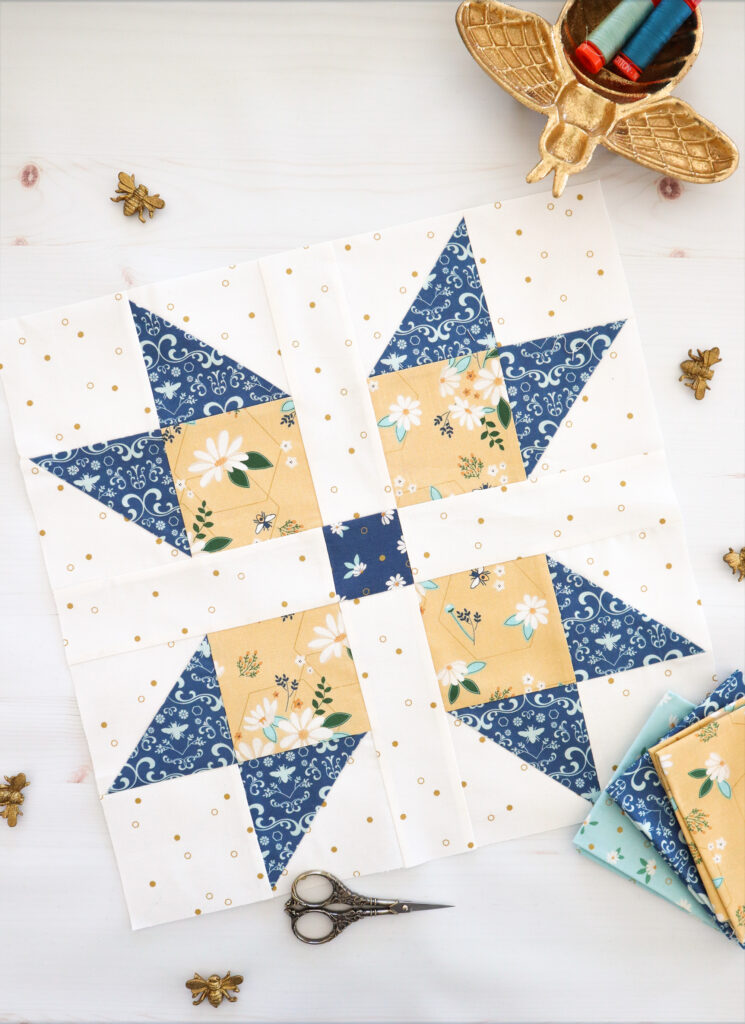 I'm so looking forward to sewing up this Country Daisies Quilt with you! This is a sampler-style quilt that has nice big blocks, so they sew together really quickly. It's going to be a blast!
This is the schedule for the sew along – we are on Block 1 this week!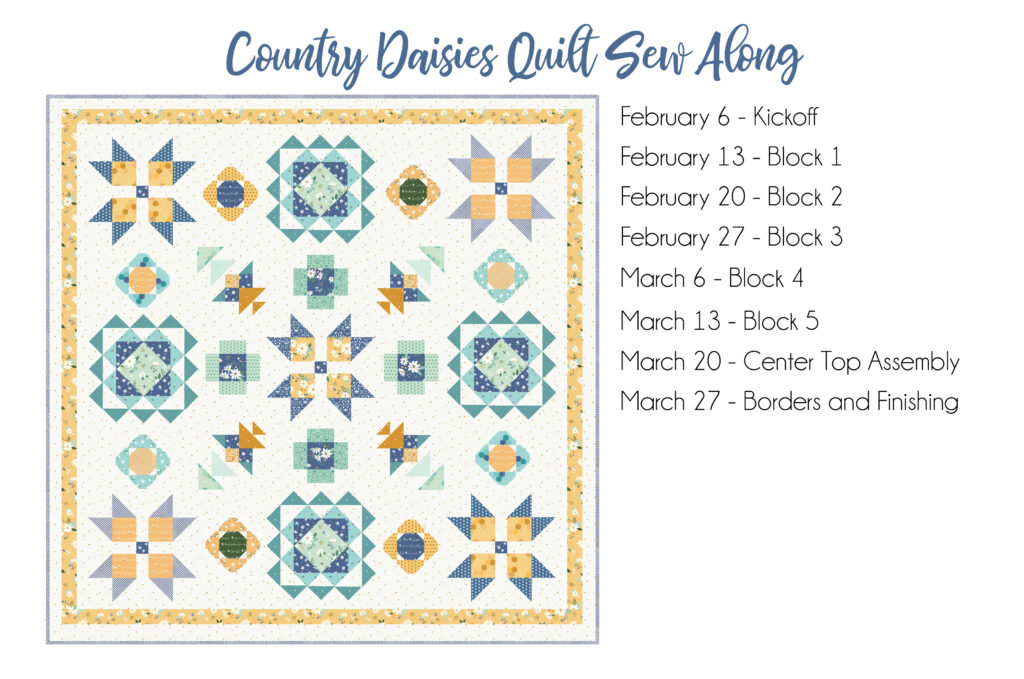 I'm making this quilt up in my Daisy Fields fabrics. You can find fabric and kits in shops here. You are also welcome to sew along with us using any fabrics you'd like.
This week we are making up the sweet star blocks that make up the corner and center blocks of the quilt. These are nice big stars so you can really show off your fabrics. I love big blocks for that.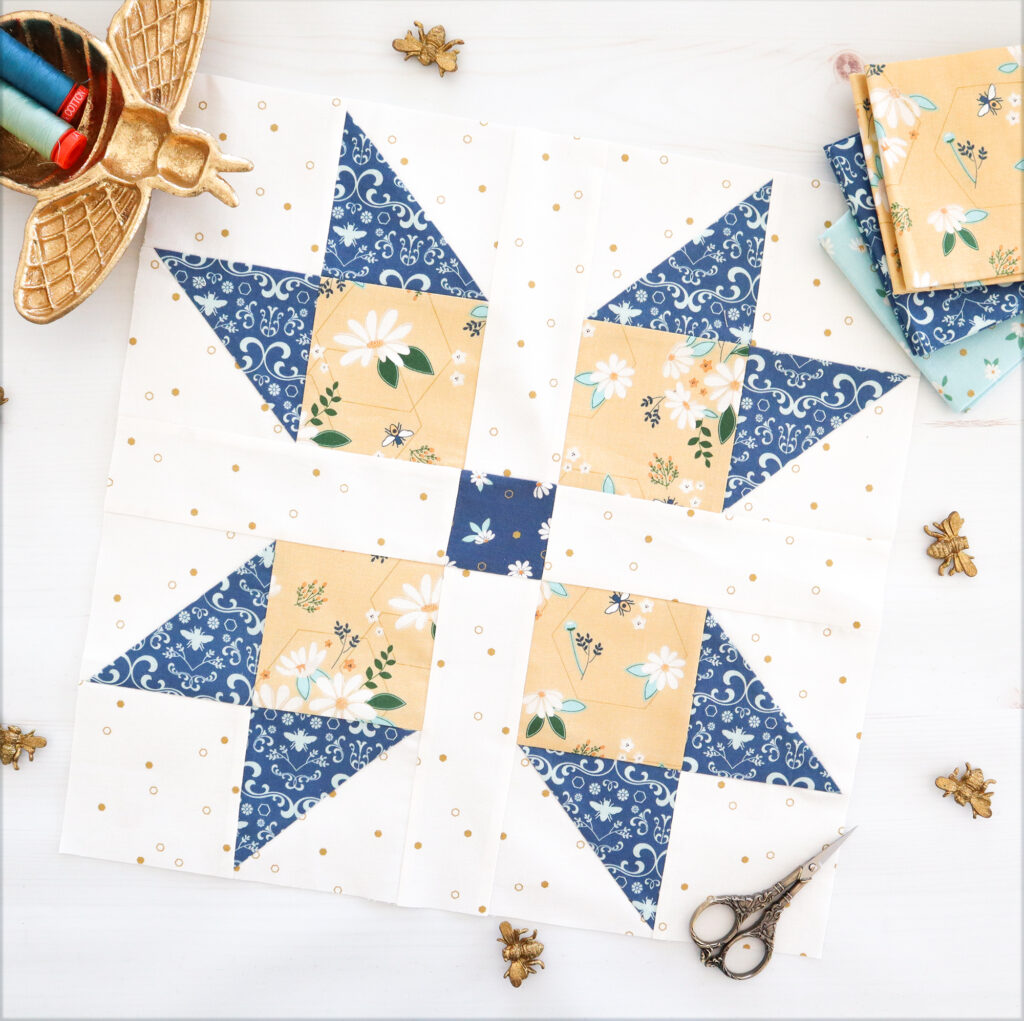 For the background of the quilt, I'm using one of the low volume prints in the collection, the Scattered Hexies. This print has an antique gold glitter so it gives the block a little bit of a sheen.
Country Daisies Sew Along Block 1
You can find the Country Daisies quilt pattern in my shop here!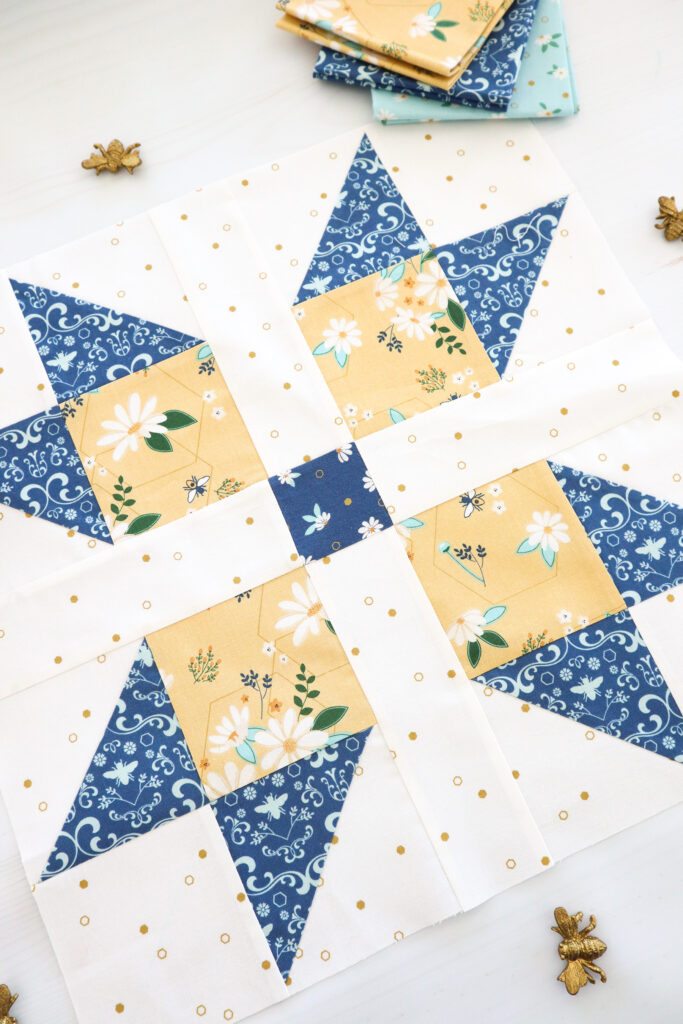 I'll be sewing up this block in this week's video. I'll be live on YouTube and in my FB Group at 2 pm CT. I'd love for you to join us! I'll have tips and info to make this block, and of course we'll have our weekly giveaway. Come join the fun!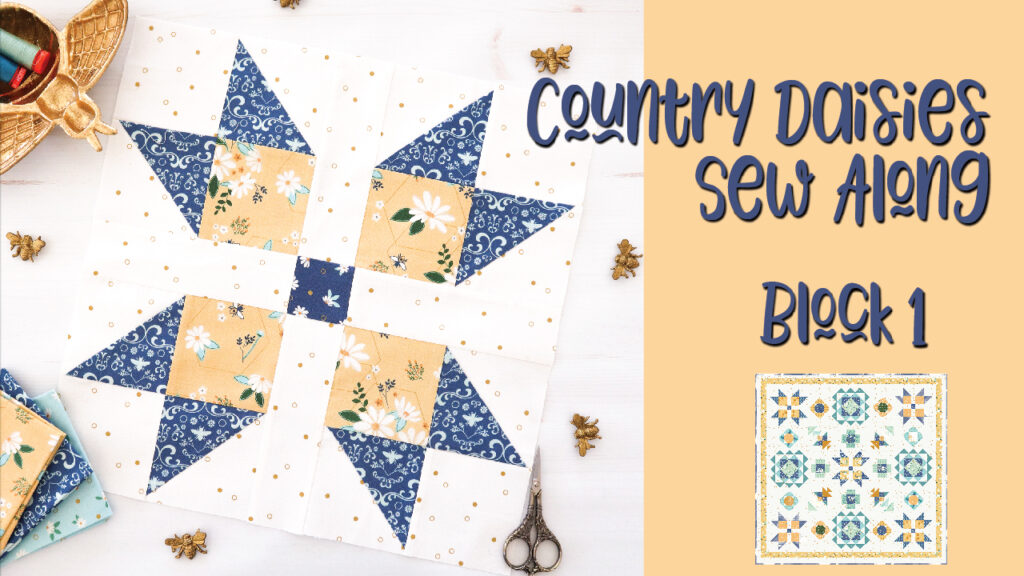 I can't wait to see your blocks. You can share them on social media with the hashtags #countrydaisiesqal and #countrydaisiesquilt.