I am having so much fun seeing all your versions of this quilt come together! And today we are on to the Singing in the Rain Quilt Row 3 – Rain Drops!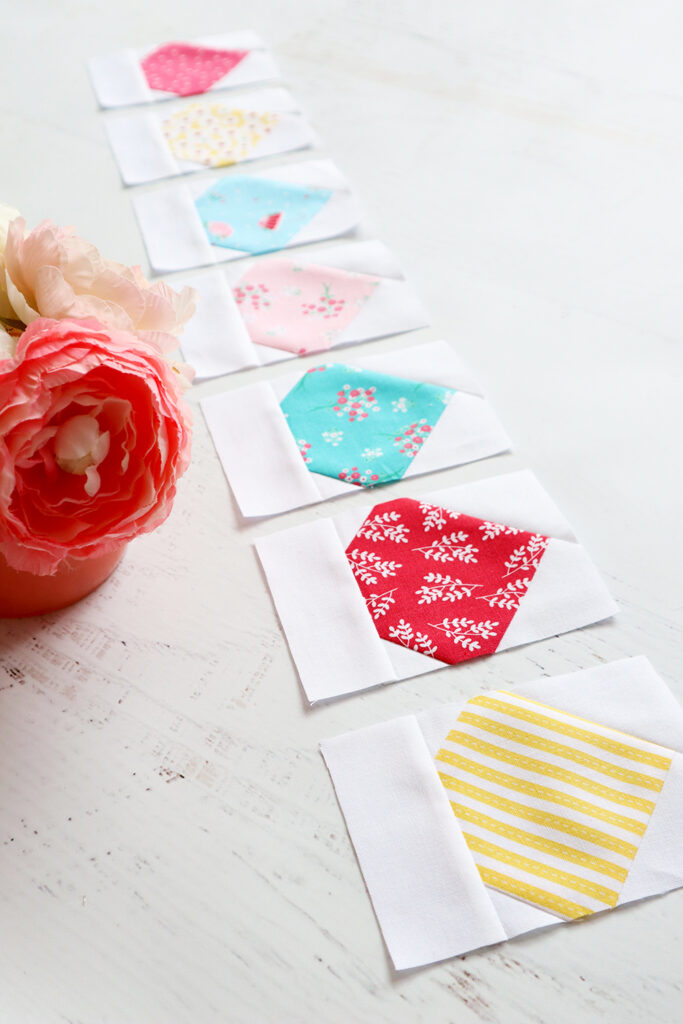 This week in the Singing in the Rain Quilt sew along we are sewing up the cutest little rain drops!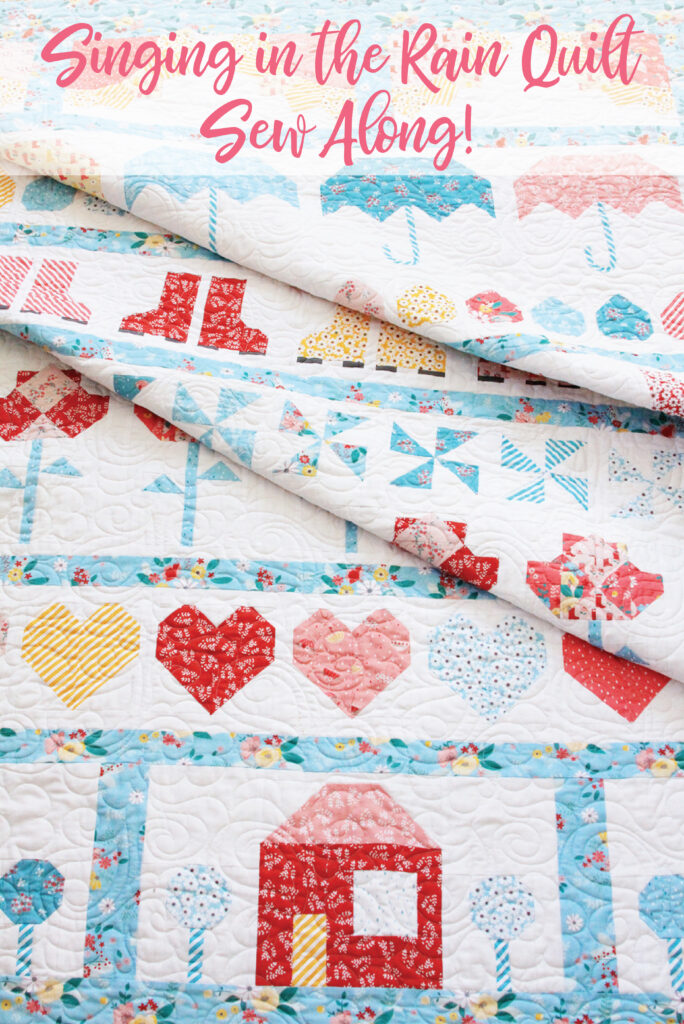 These are pretty small so this row goes together pretty quickly! Plus they're super cute and so fun to sew! I used 15 different Singing in the Rain fabrics for these but make sure you check out all the different versions in the Facebook Group or on Instagram. They're all so cute!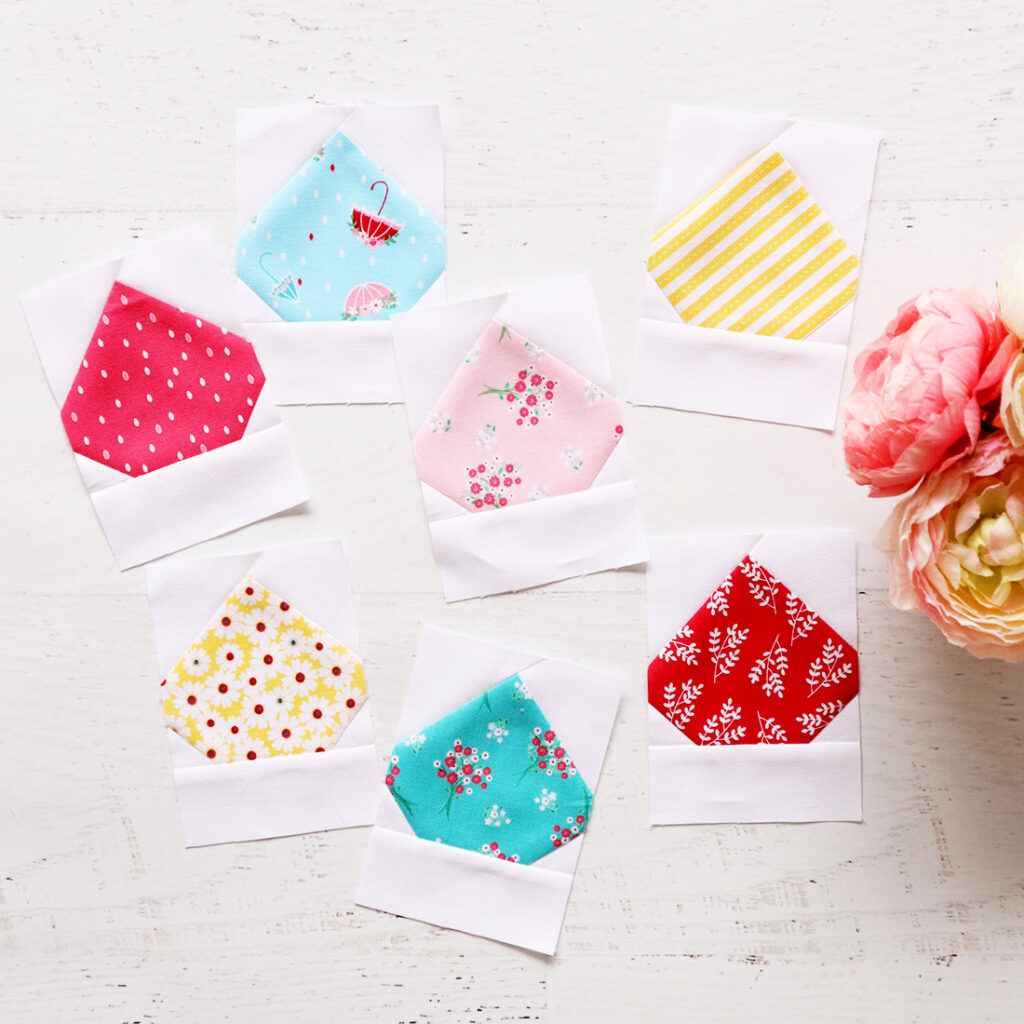 These aren't super detailed blocks so I just have a couple of tips for you this week. I'll still be doing a sew through of the blocks in my Facebook Group today (Monday, May 18, at 2 pm cst). I'd love for you to join us!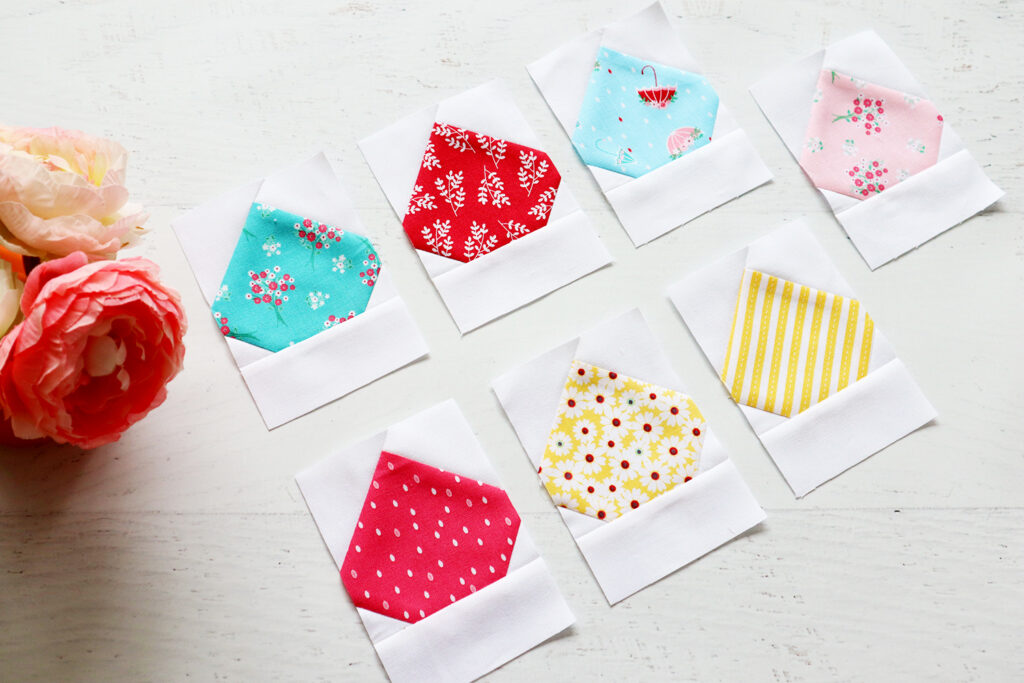 Singing in the Rain Quilt Row 3 – Rain Drops Tips
These little rain drop blocks go together so quickly! I just have a couple of quick tips for you.
Because you're repeating the same steps with each block, chain piecing really speeds up the process.
Make sure you're cutting your pieces out accurately. There are a few small pieces on this block, if you have your pieces cut out precisely, they'll go together even easier.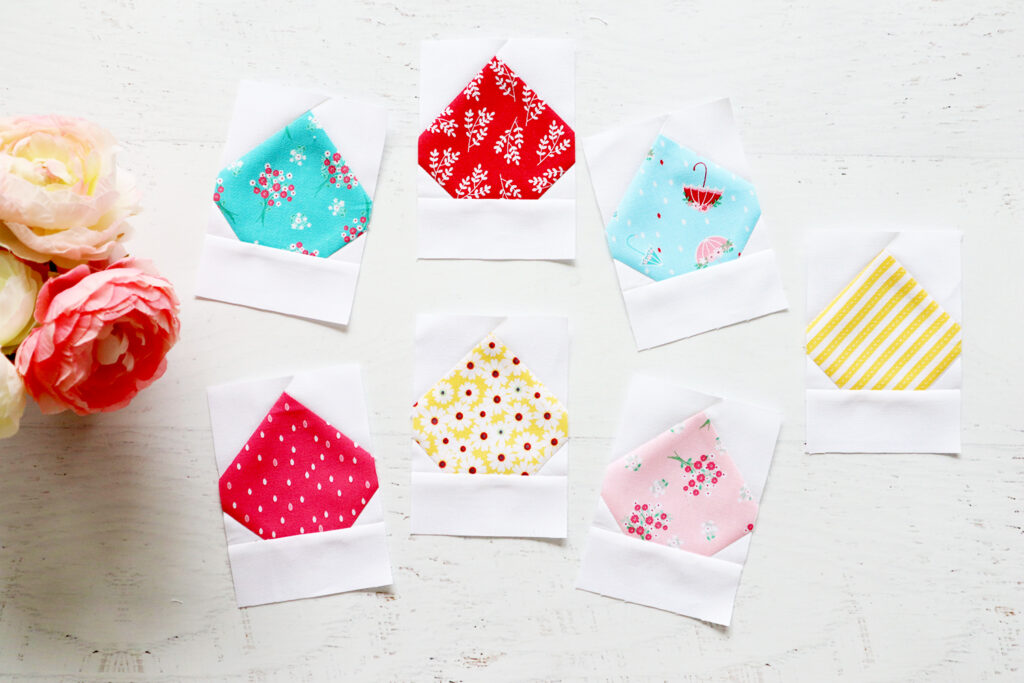 Before you know it you'll have a whole row of darling little rain drops! Make sure you share yours with the hashtags #singingintherainquilt and #singingintherainsal. For every photo you share you are entered in the final Singing in the Rain giveaway! And next week I'll be announcing what the final prize is!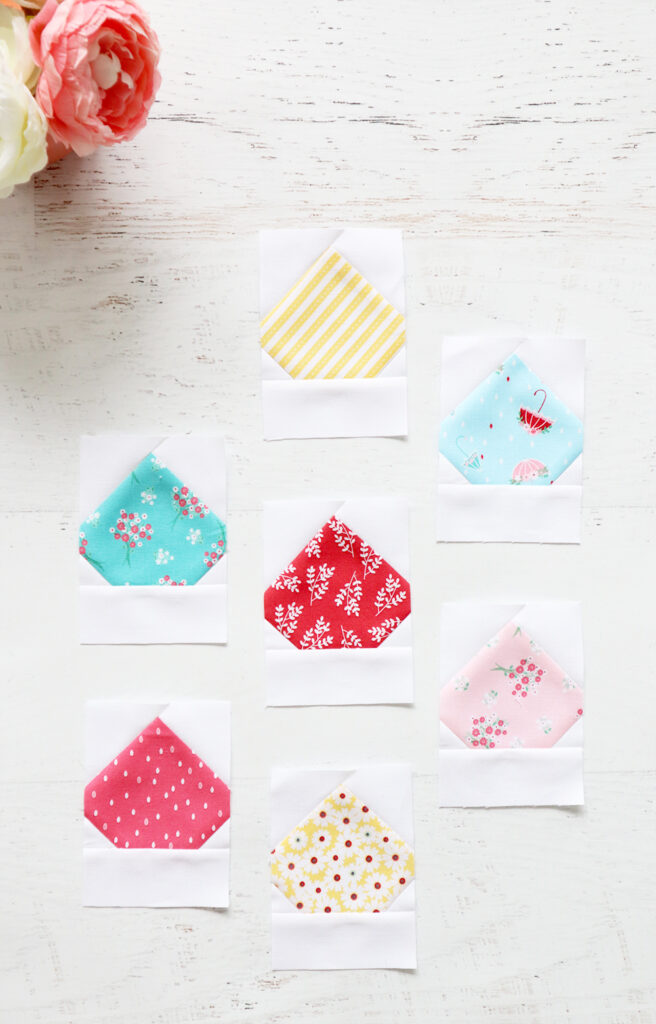 The blocks are coming together!