I'm so excited about this Charming Baby Quilt Sew Along Finished Quilt! This was such a fun sampler quilt to put together!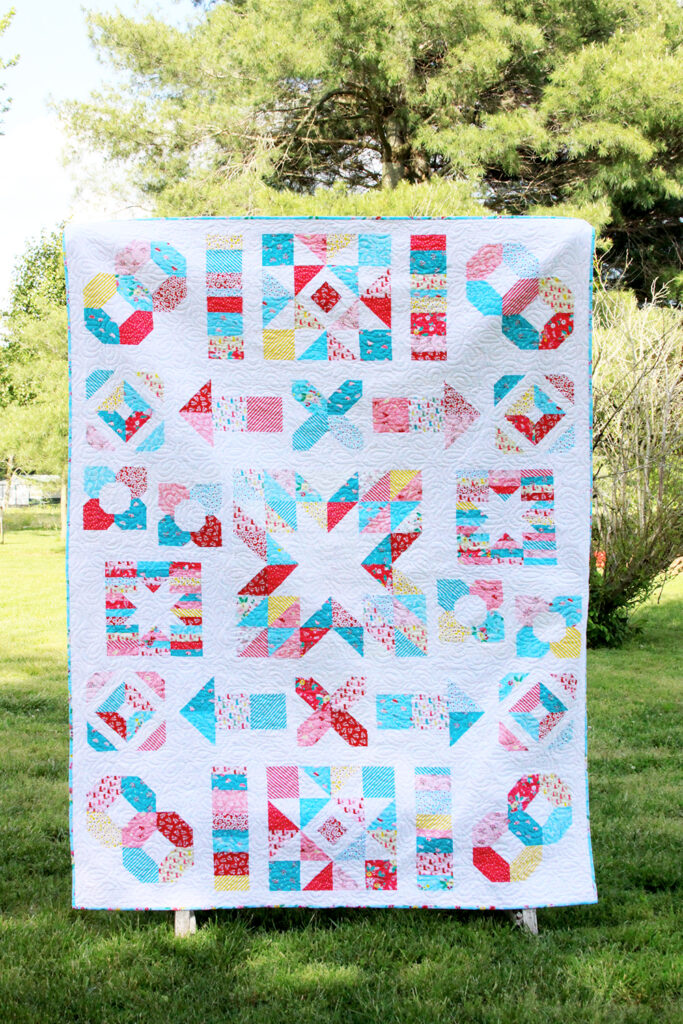 Over the last 6 weeks we've been making a few blocks from the different blocks in the Charming Baby Quilts Book by Melissa Corry! This week we are showing off our finished sampler quilts using all those blocks. I'm so excited with how it turned out.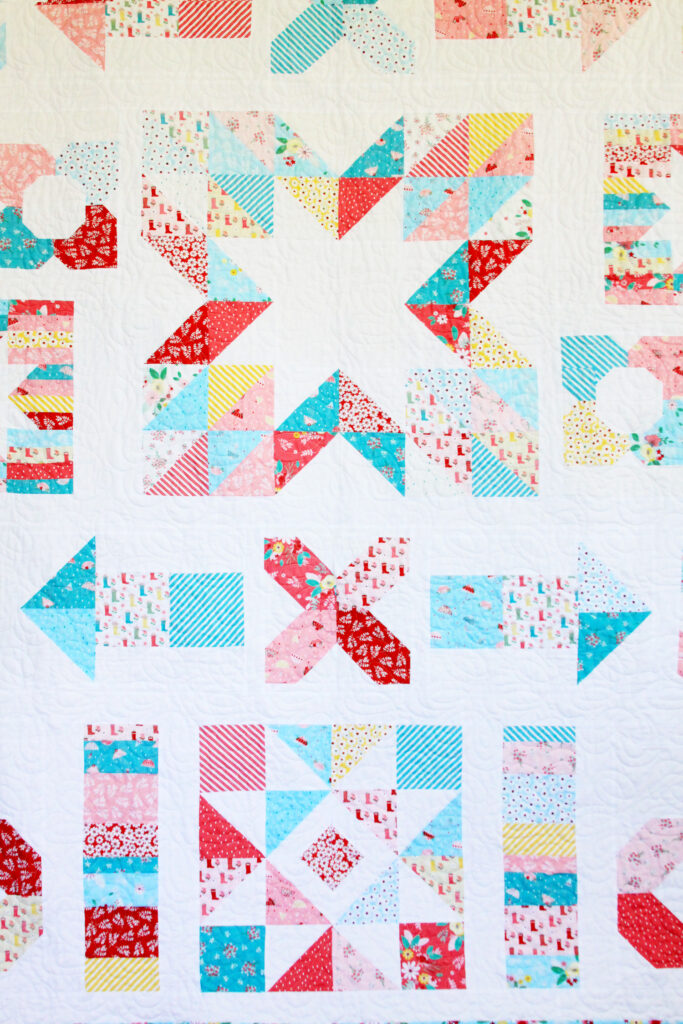 The blocks are all so different but they look so great in this quilt. I can't wait to try doing some of the full quilts in the book.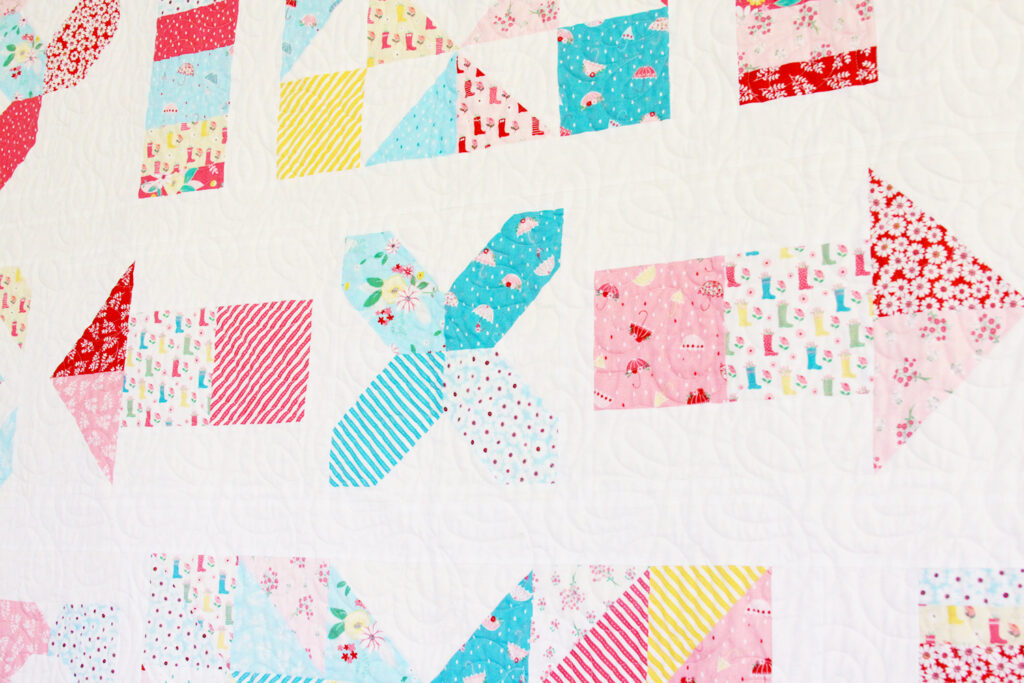 The instructions for the quilt include a little rocket block that is pieced into the back of the quilt – I love this touch! And you can see I changed my background fabric in this block to match my backing. I love how it blends in.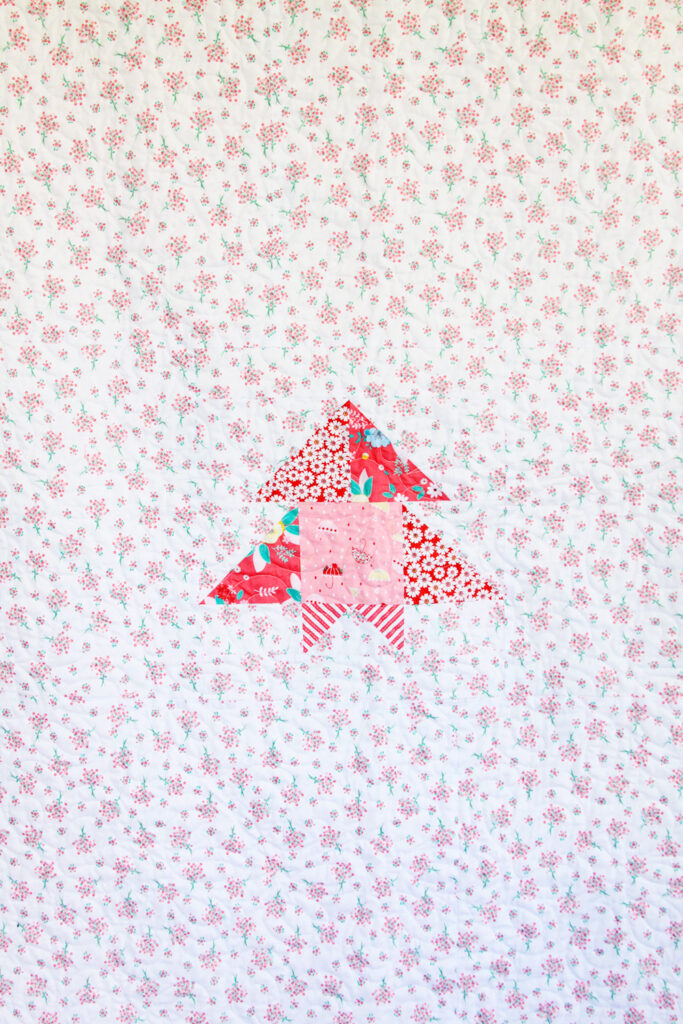 I used the main aqua floral in my Singing in the Rain fabrics for the binding – I love how the big print tires all the blocks together.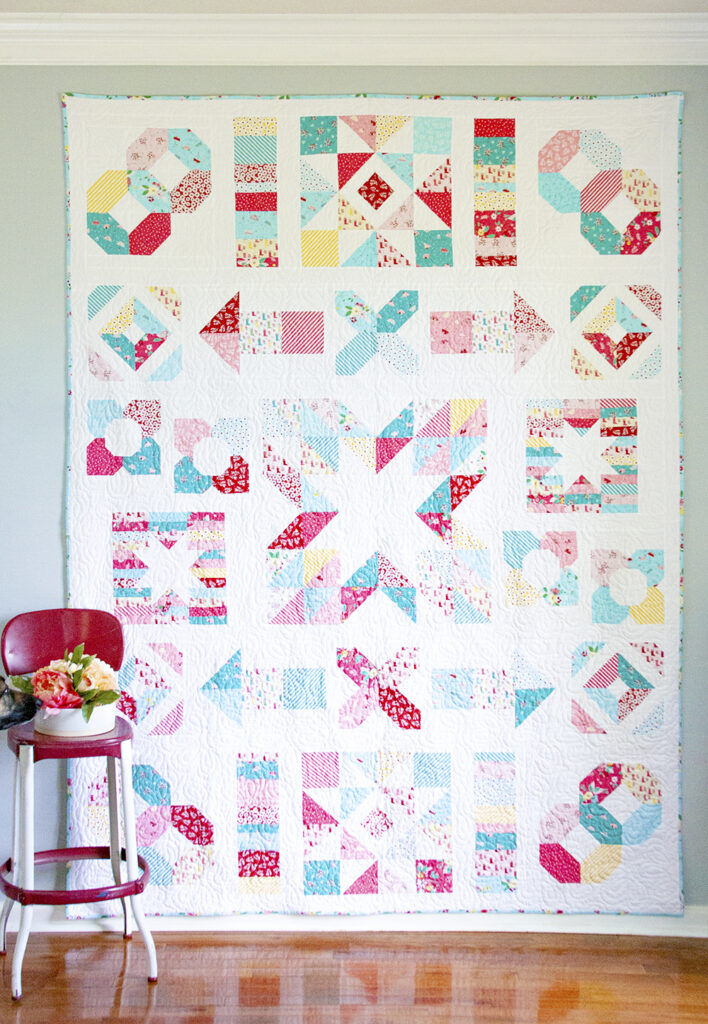 The sampler quilt was really easy to put together. A lot of the sashing was added to the blocks each week so the final quilt is quick to sew! Even the pieced backing goes together really fast. The blocks are all designed to work with charm packs so those are quick to sew up too. So even if you haven't sewn along, you can catch up and make your sampler quilt in almost no time!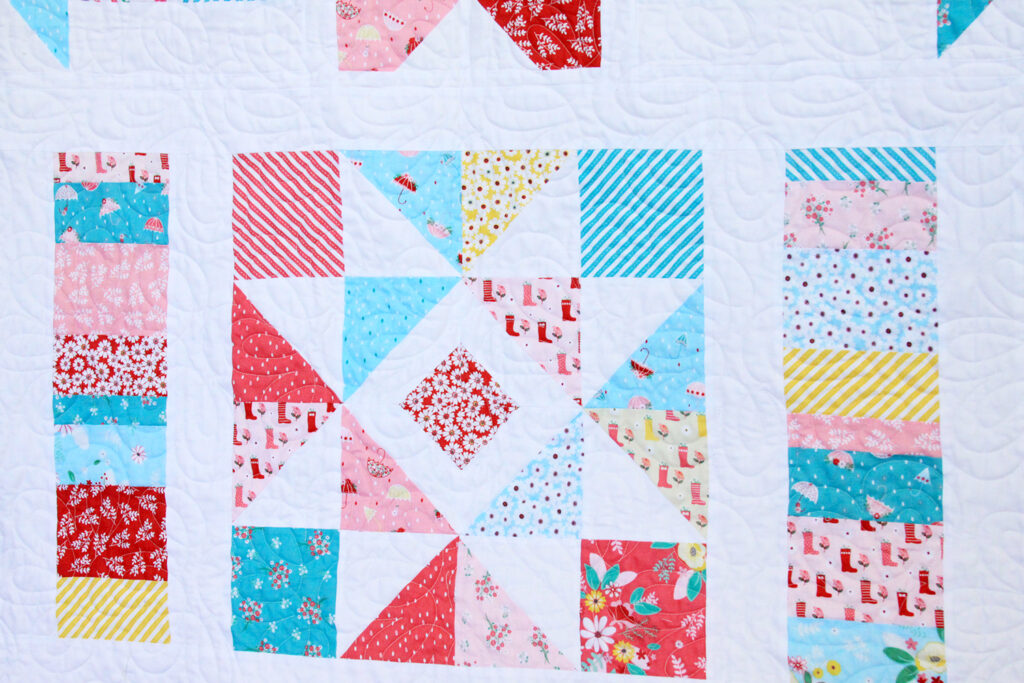 You can find all my different posts about the Charming Baby Quilts blocks here.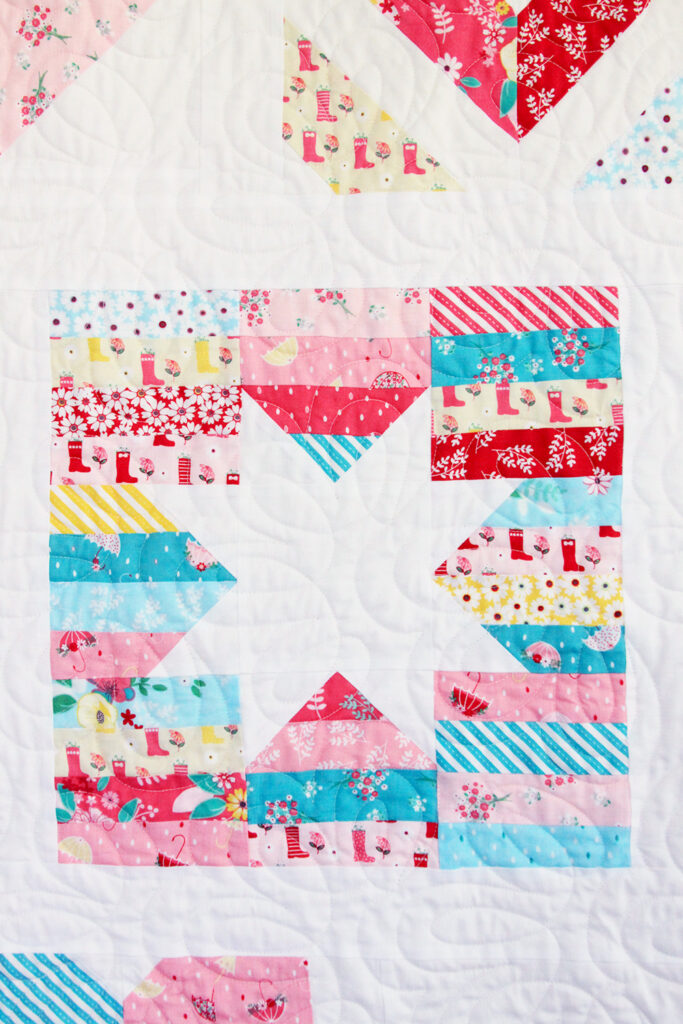 Charming Baby Quilt Sew Along Finished Quilt