I have had so much fun sewing this quilt up with you! Today we are working on our Wildflower Fields Quilt Along Finishing!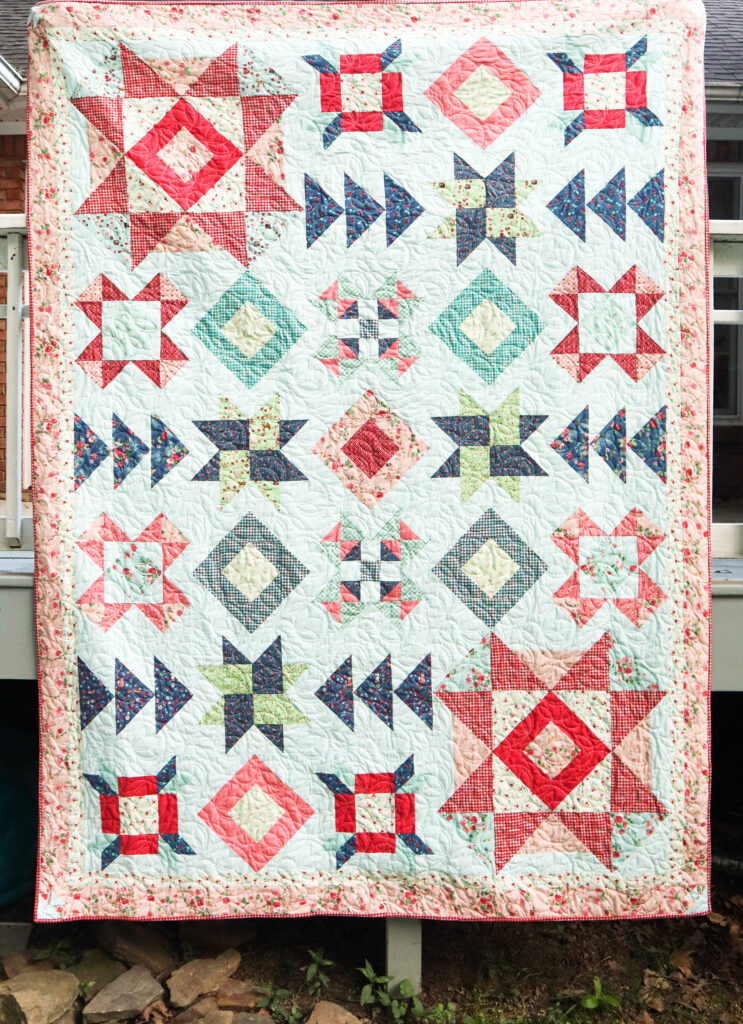 Over the last several weeks, we have been assembling this quilt one block style at a time, and it's time to put them all together this week! The blocks are nice and big, so it goes together really quickly. I can't wait to see your assembled versions!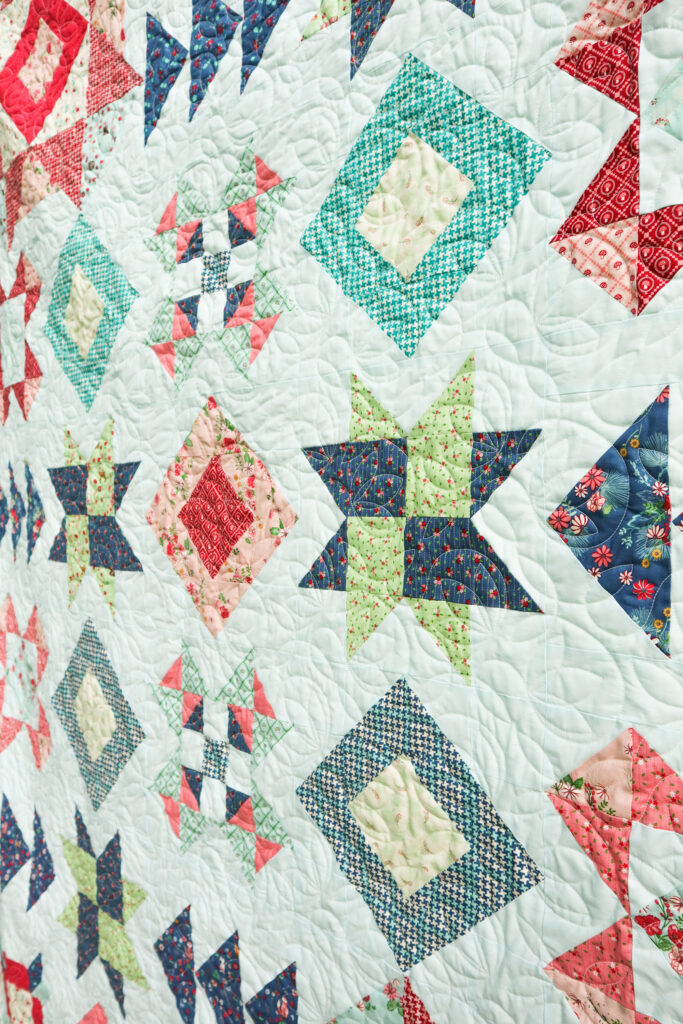 In the borders of this quilt, there is a sweet little corner triangle detail that adds a fun look! They are really simple to do as well.
Wildflower Fields Quilt Along Finishing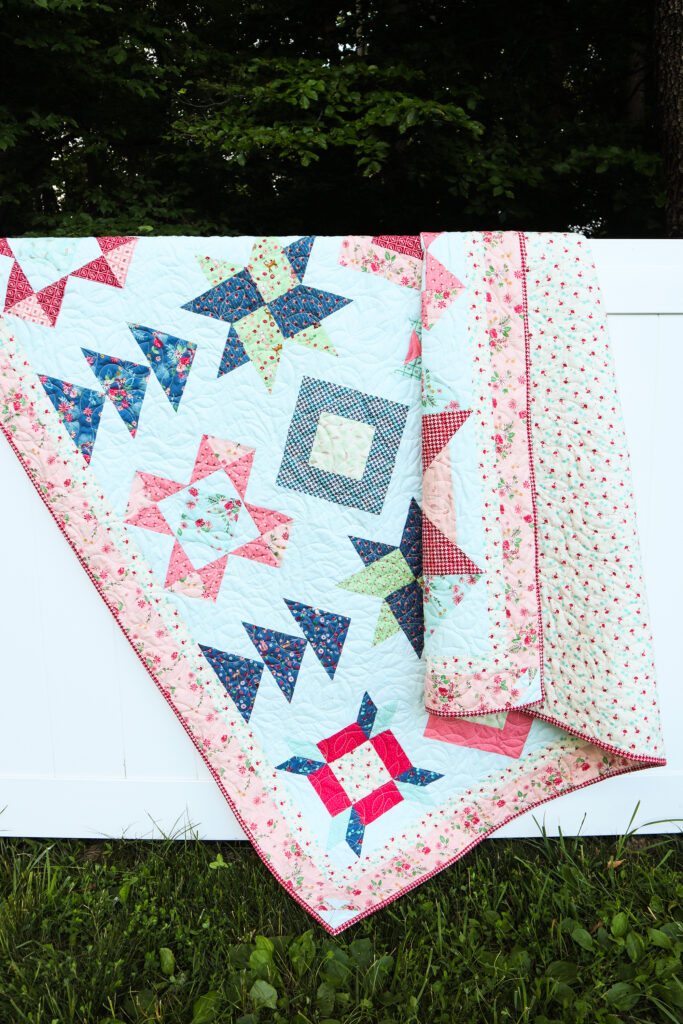 I'll be sharing tips in this week's video on assembling the quilt and doing those cute borders! I will be live on Monday, August 22 at 2 pm CT on YouTube and in my Facebook Group. See you there!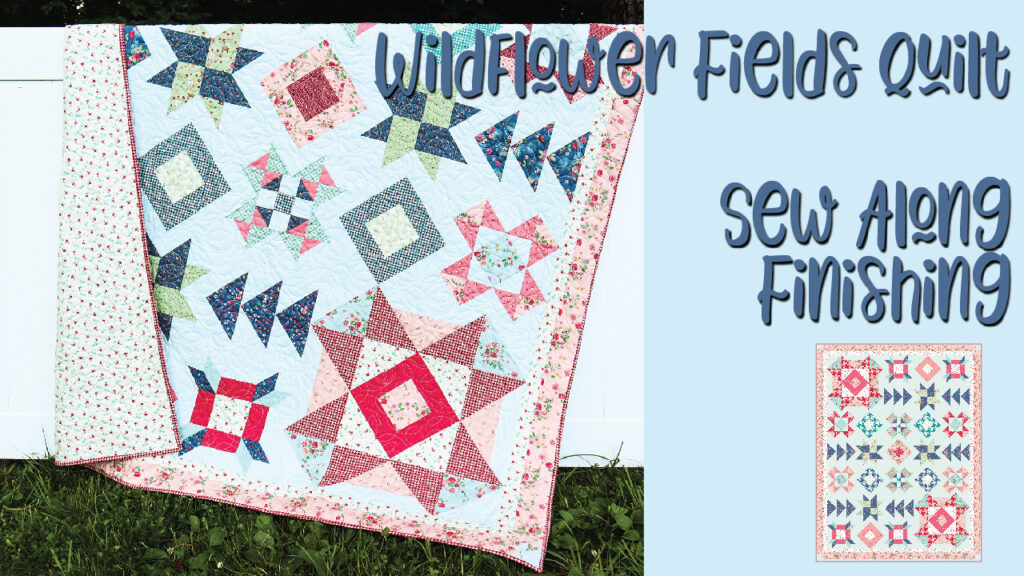 And please share photos of your Wildflower Fields Quilt!
You can find the pattern in my shop here:
Click here for the Wildflower Fields Quilt Pattern