This week in our quilt along we are making up the Wildflower Fields Sew Along Block 2! This is such a fun and easy block to sew up!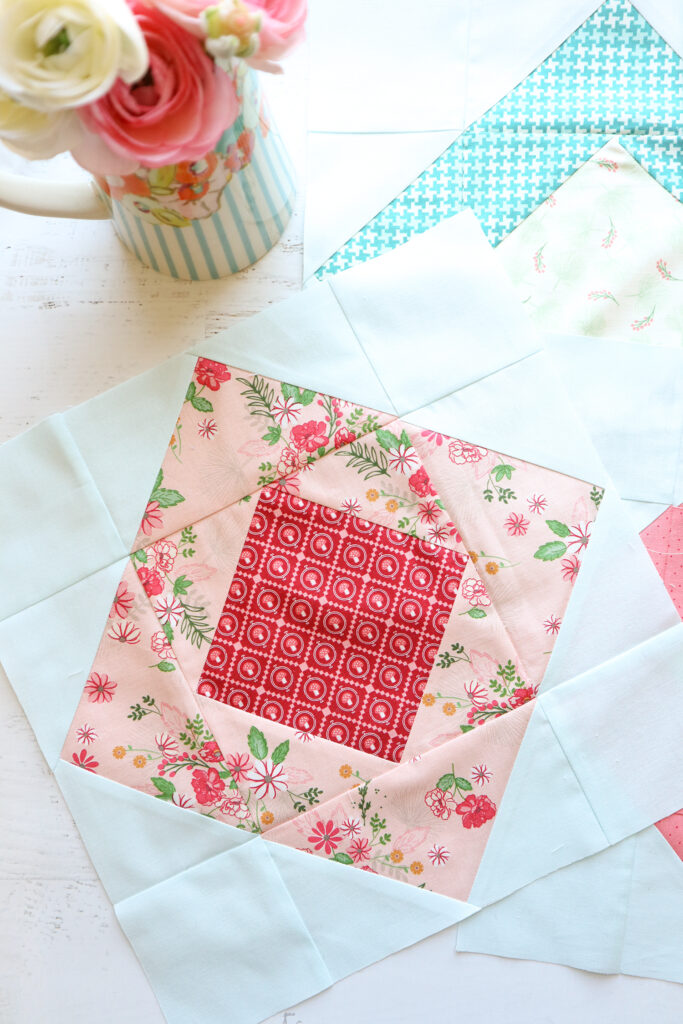 I love the diamond shapes of these blocks. They are really perfect for showing off your fabrics and they sew up really quickly. There will be seven of these in the quilt, in four different fabric groups. Though you can definitely change up your prints of course!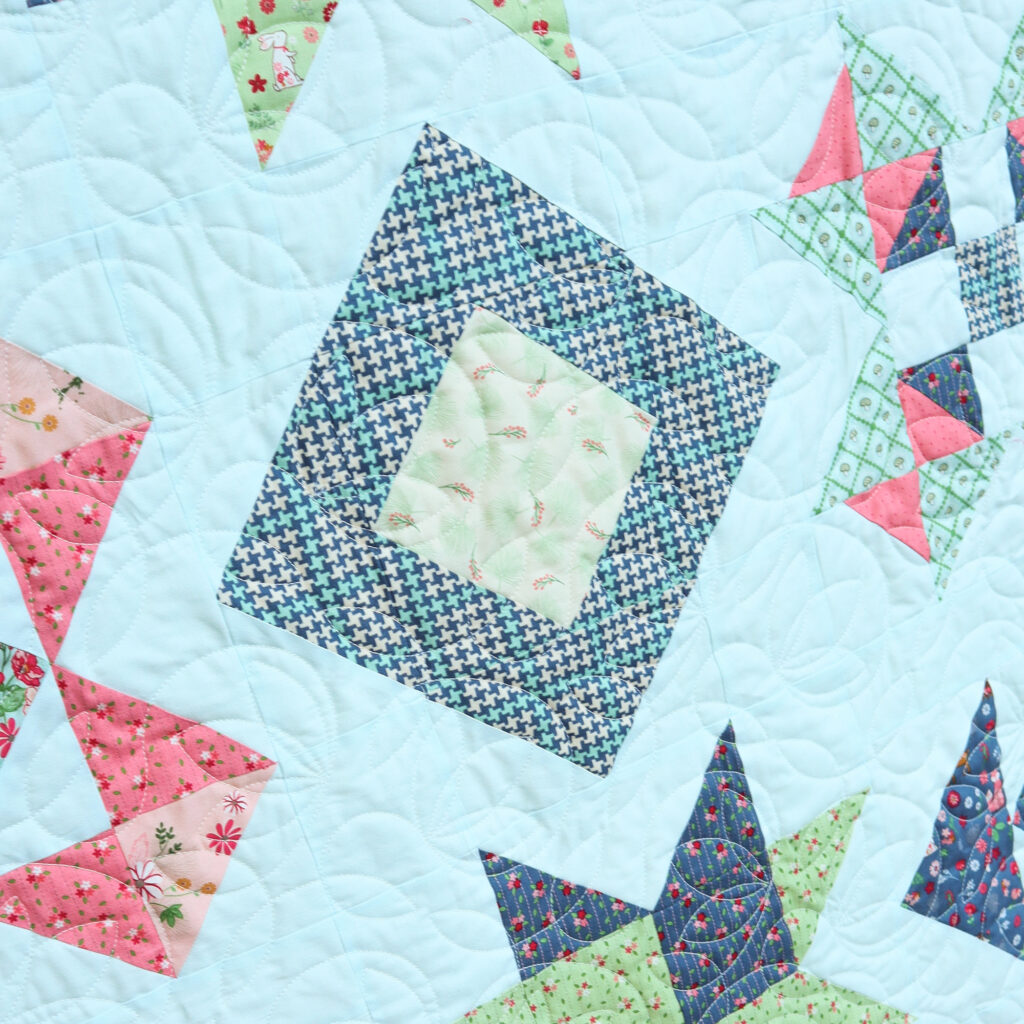 This is Block 2 in the Wildflower Fields Quilt Sew Along. Last week we sewed up Block 1 – you can find info on that block and the sew along video here:
This quilt has several different block styles so in this sew along we are making a different block every week!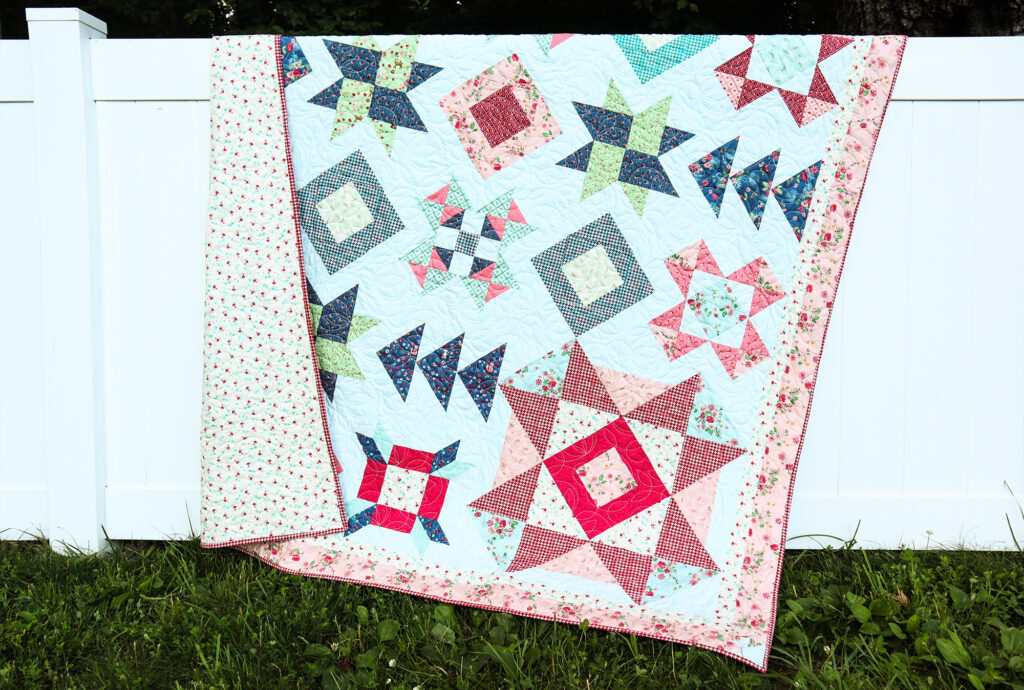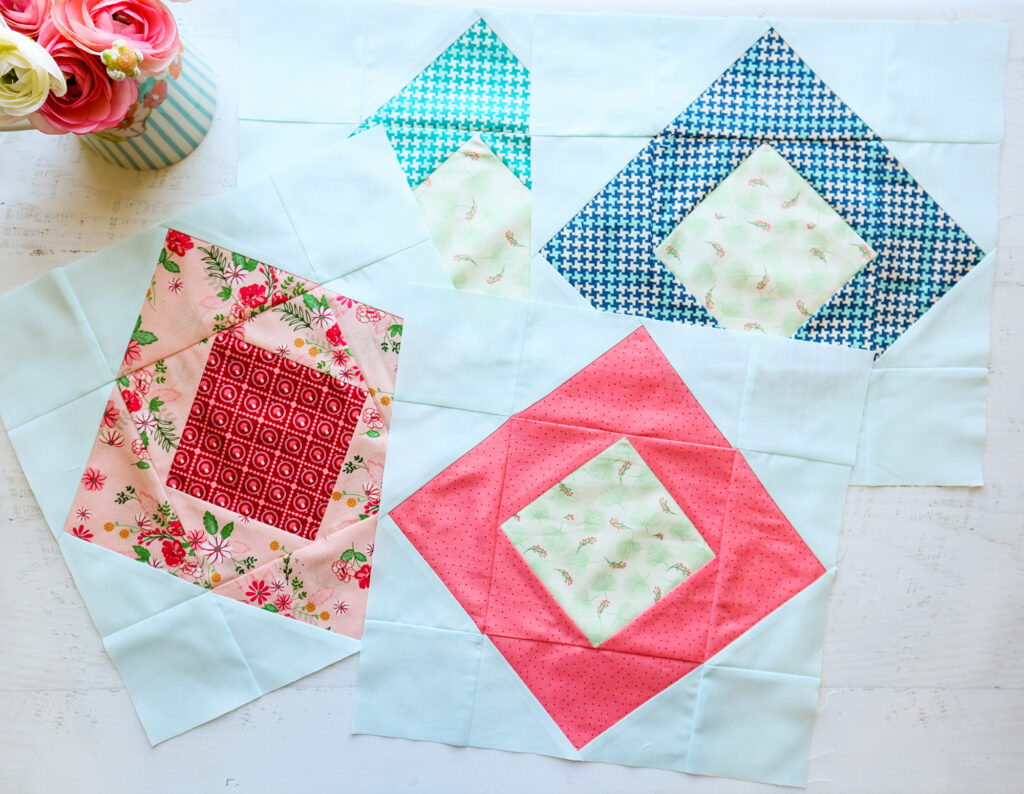 Wildflower Fields Sew Along Block 2
I'll be sewing through the block in our weekly video, Monday June 20 at 2 pm CT on YouTube and in my Facebook Group. I'd love for you to join us. We have such a fun quilting community and every week I share tips for assembly that make putting these blocks together even easier.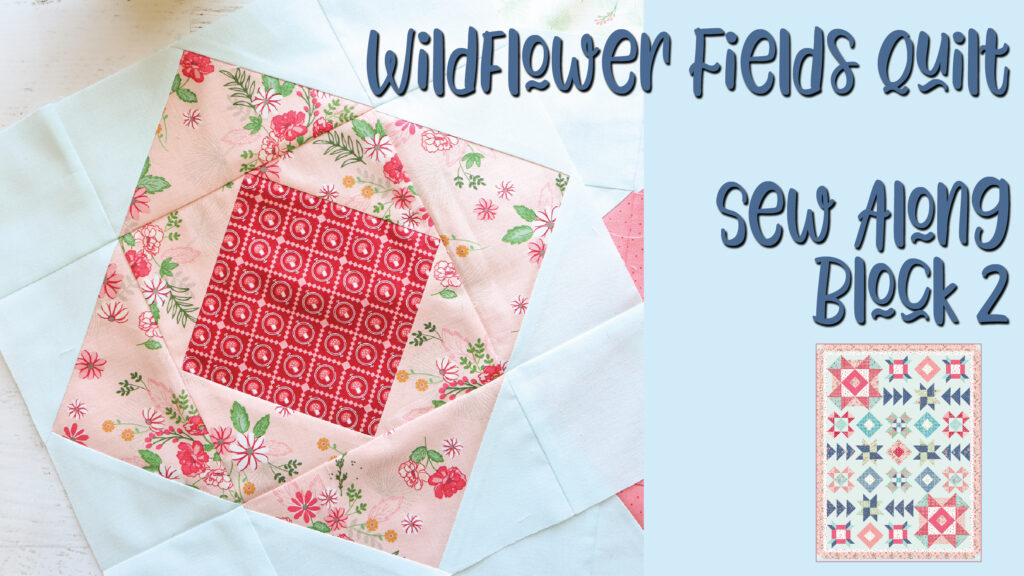 I can't wait to see your versions of the blocks!