It's time for the Wildflower Fields Quilt Along Block 5 in this fun quilt! We are sewing through my Wildflower Fields quilt and taking a block style each week.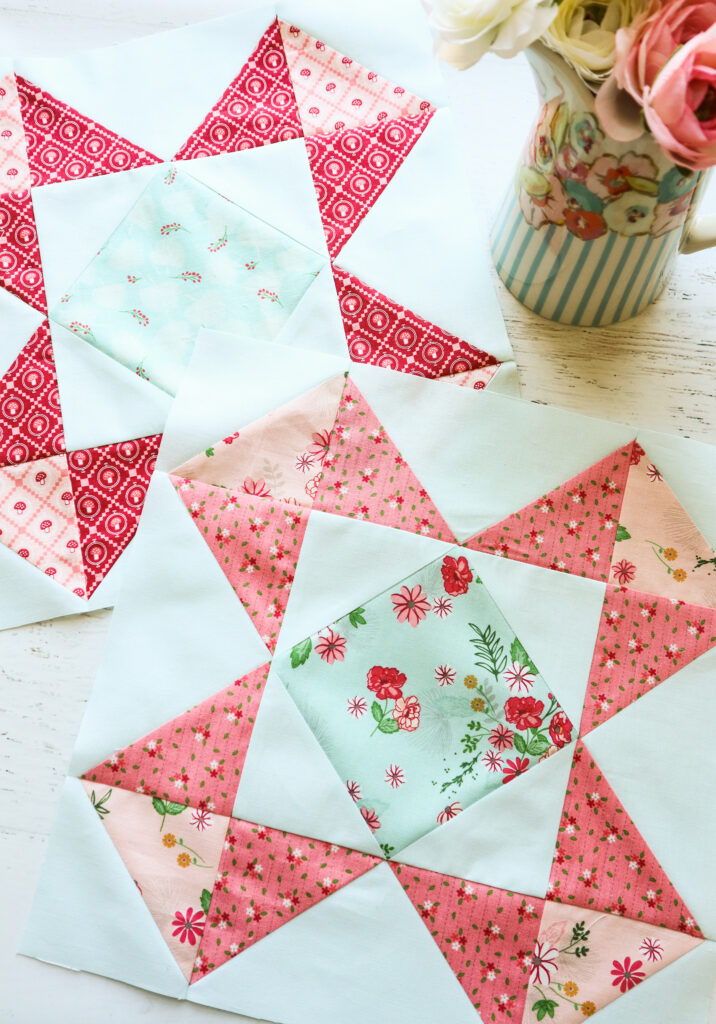 This week we are making our Block 5 blocks! There are four in the quilt, and they sew together pretty quickly! The block is made up of a diamond in the center that really shows off your fabric. It's surrounded by a star with colorful little half square triangles in the corners.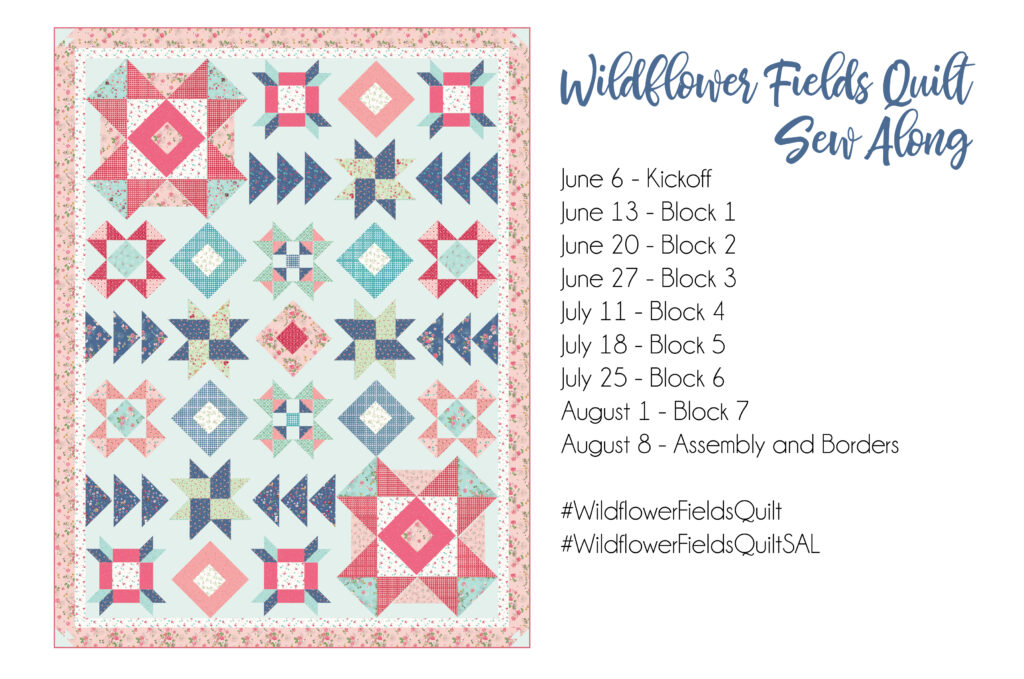 I am sewing up the quilt with my Enchanted Meadow fabrics. You can join in with those fabrics, or you can sew along with any fabrics you'd like! There is still plenty of time to catch up as well.
You can find the other blocks in the sew along here:
Wildflower Fields Quilt Along Block 5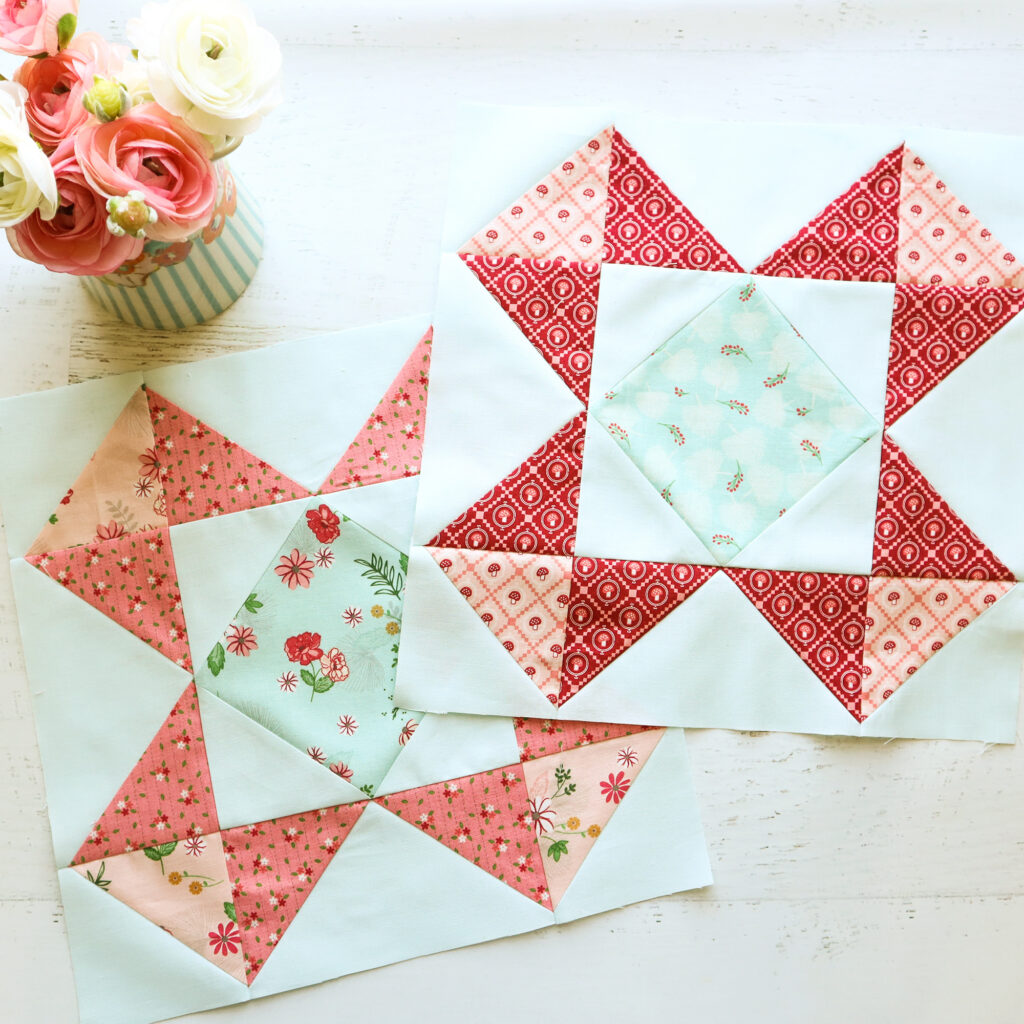 My videos are recorded Live on Mondays at 2 pm CT on YouTube and in my Facebook Group. We have such a great time in our videos. There is a sweet community, I have tips for you, and we have giveaways! I'd love for you to join us!
You can find the pattern in my shop here:
Click here for the Wildflower Fields Quilt Pattern