I'm ready for some Christmas sewing!! I'm joining in with Fat Quarter Shop and their darling Christmas sew along – this is Christmastime Mystery Quilt Week 1!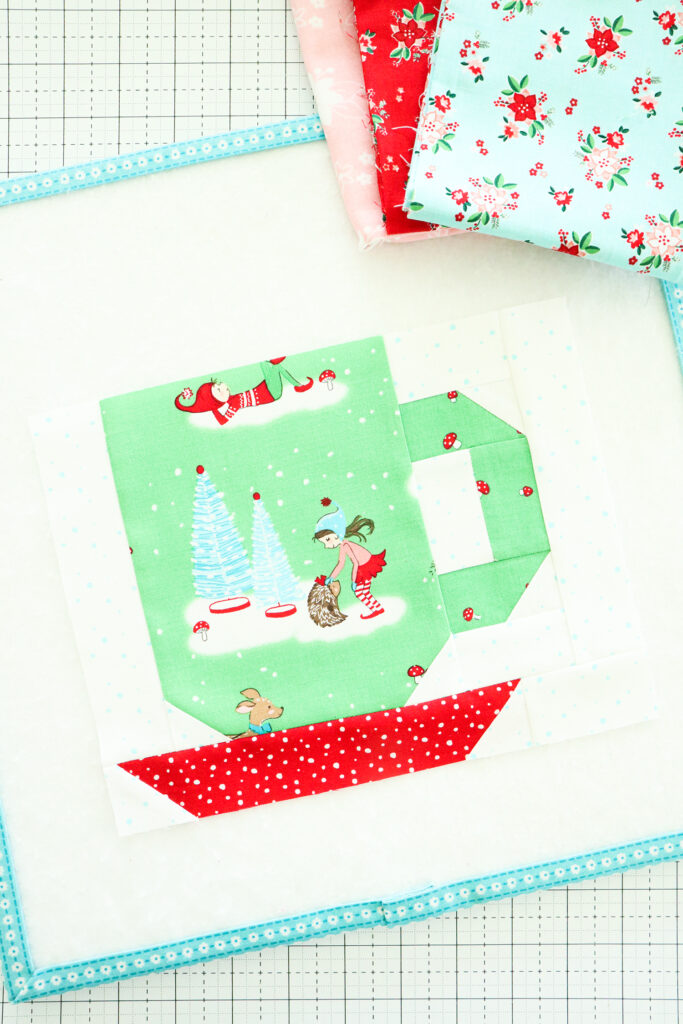 This is going to be such a fun quilt to make together! Fat Quarter Shop has designed a darling Christmas quilt and they are keeping it a secret! They will be releasing a block each week starting today and running for five weeks. There is a stitch along too!
This week's block is a sweet Christmas image – this darling Christmas cup!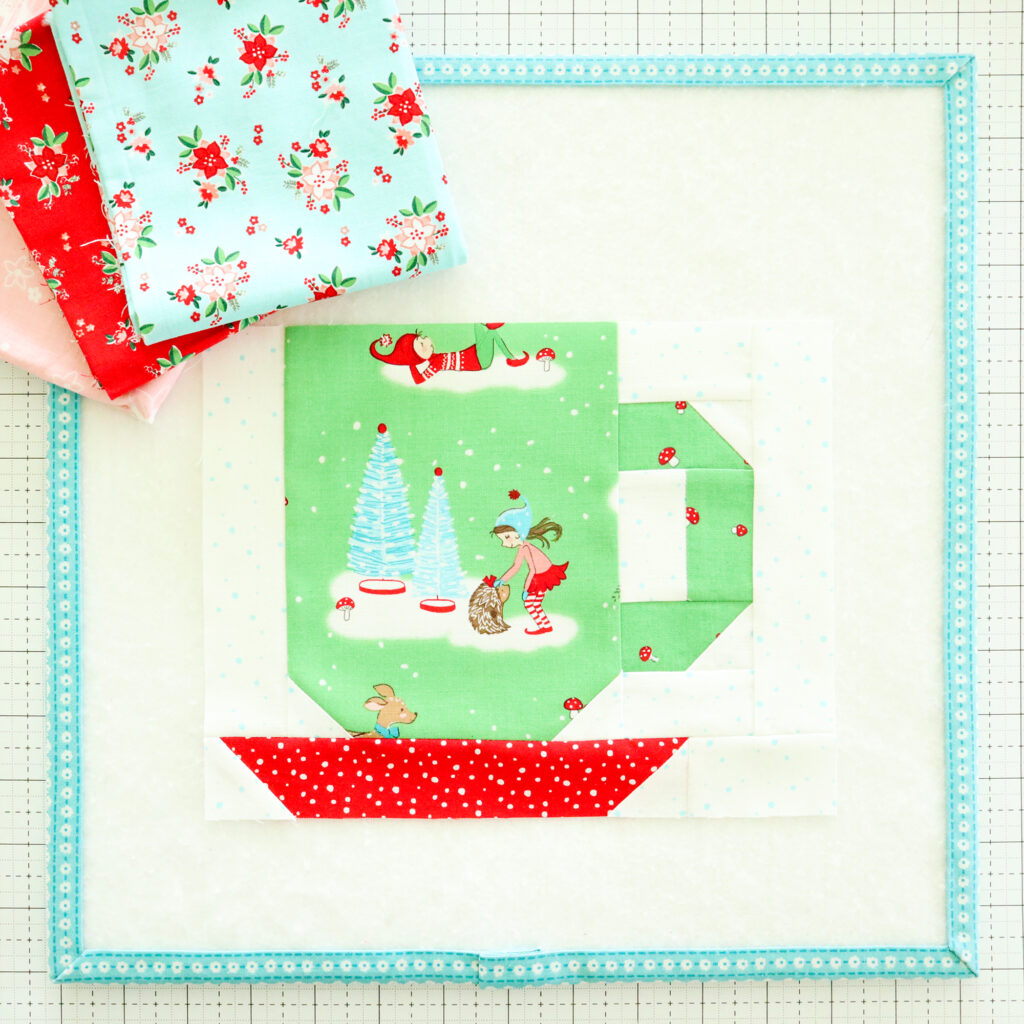 I'm sewing along with Tasha Noel's Christmas collection, Pixie Noel 2. It is so sweet! There are all sorts of darling illustrations and I can't wait to fussy cut images for each block. For this week's block I chose this sweet little girl and her hedgehog friend. I just love it!! And the little scattered mushrooms are so cute! I'm using her White Snow print as a background. It's a little hard to see in the photo, but there are little aqua dots of snow on the background. It is such a pretty and subtle print!
Christmastime Mystery Quilt Week 1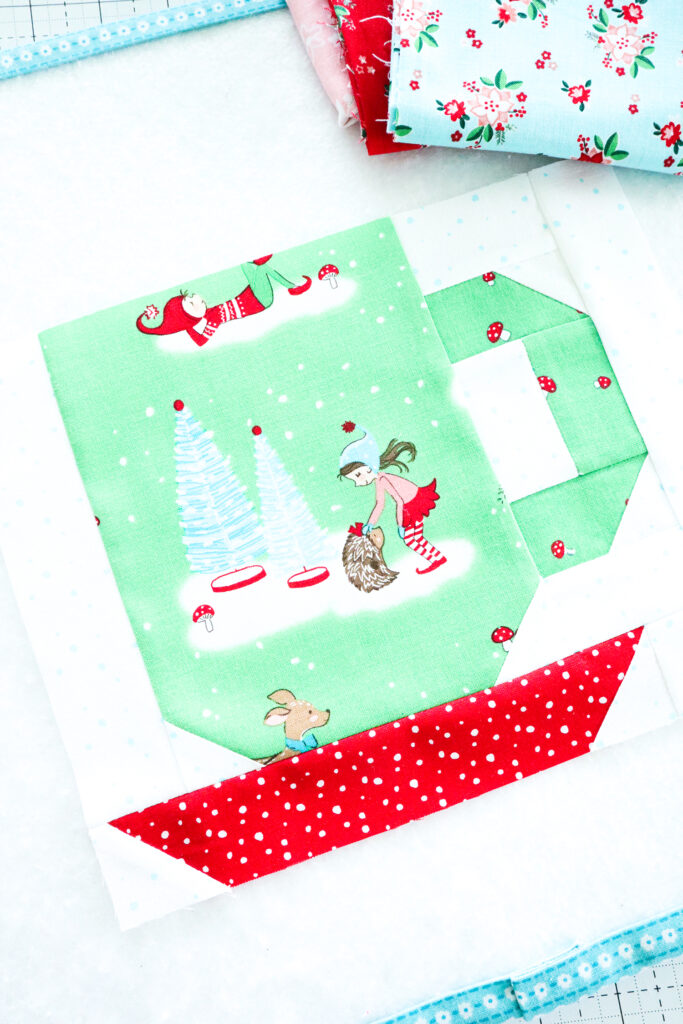 You can join in with any fabrics though! You can find the kit for the fabrics Fat Quarter used for their version of the quilt here.
This is my third year joining in with the Christmas sew alongs hosted by Fat Quarter Shop! They are always so sweet and so fun to make up! You can see my All the Trimmings Quilt here and my Jelly Snowflake Quilt here! I like that this year's quilt is a little smaller – it will be a perfect table topper or wall hanging!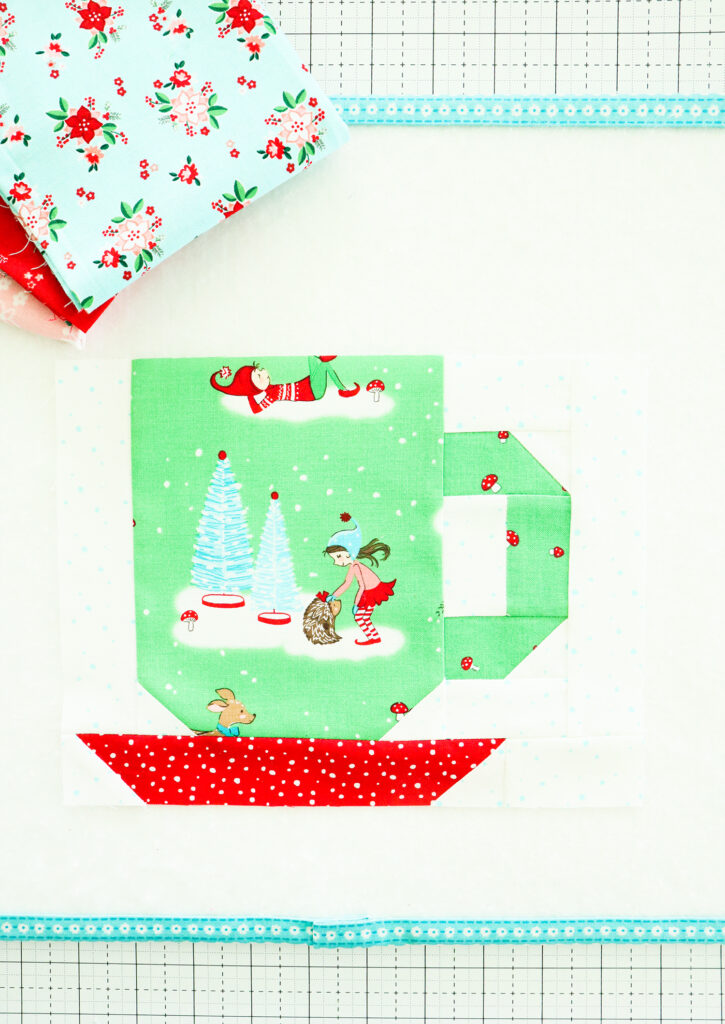 Check out the button above for all the info on the Stitch Along, as well as seeing who is sewing along! There is an amazing group of stitchers and quilters. It's so fun to see the same pattern in different colors and fabrics.
You can share your versions on Instagram with the hashtags #ChristmastimeQAL and #ChristmastimeSAL and don't forget to tag Fat Quarter Shop! @fatquatershop and @fqsxstitch. I'll be sharing mine on social media and in my Facebook Group too! I'd love for you to join us!