I love a good project bag – I carry them with me everywhere. You never know when you are going to be able to stitch! Today I'm sharing a new and improved version of my Dresden Project Bag – With Pockets!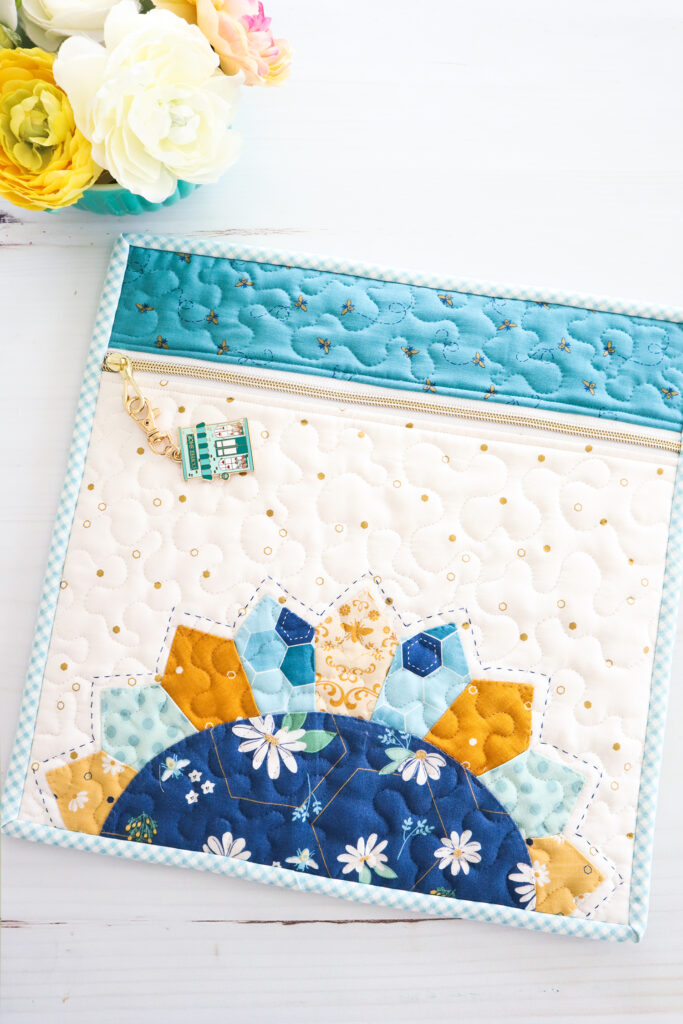 I made up my original version of this large Dresden project bag last year, and I love it, but one of my problems with it is that my thread and scissors get all jumbled in the bag and end up a bit of a mess!
When I heard that Jennifer from Bee Sew Inspired was hosting an Organize Along this summer, I thought it would be fun to update my bag pattern with a fabulous new way to stay organized on the go and add pockets to my bag!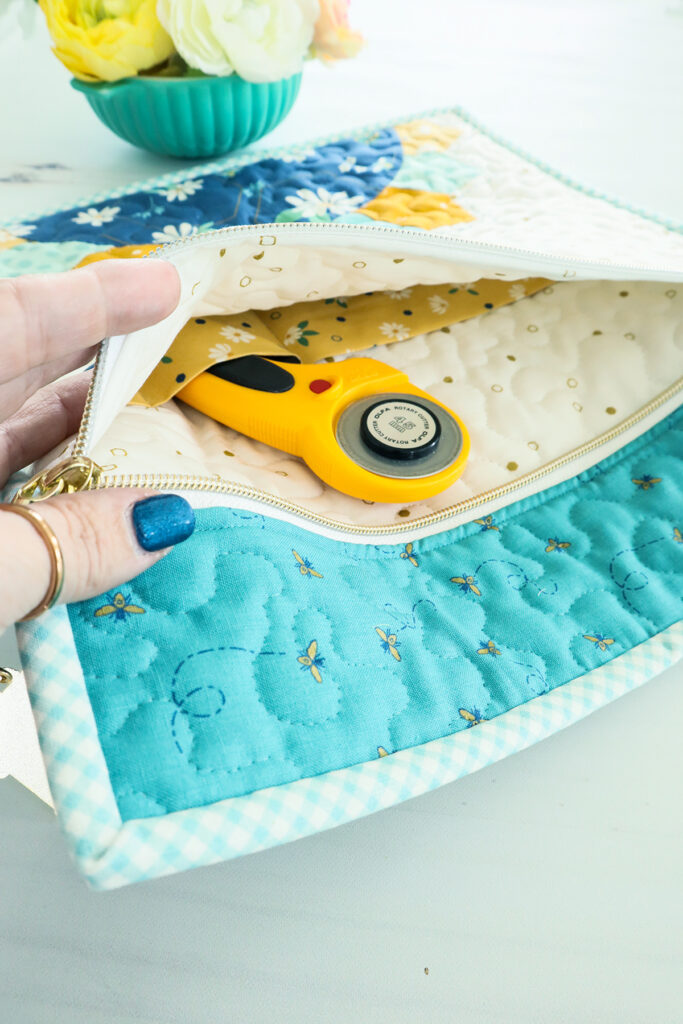 I've added a panel inside the bag that is divided into three pocket sections – perfect for holding thread, scissors, marking pens, quilting supplies, or maybe even a bag of m-n-m's! I'm totally good with snacks on the go. :)
You can find my original instructions for the bag here.
And you can find the pocket instructions on Jennifer's blog!
This bag is made up in my new Daisy Fields fabrics, arriving in stores this month! I can't wait for you to see them! I added a few decorations to my bag as well. Because details are always so fun!
Dresden Project Bag – With Pockets!
I used my Baby Lock Sashiko machine to stitch around the Dresden Fan blades. I am so in love with this machine – it adds such beautiful details and really makes those design elements stand out.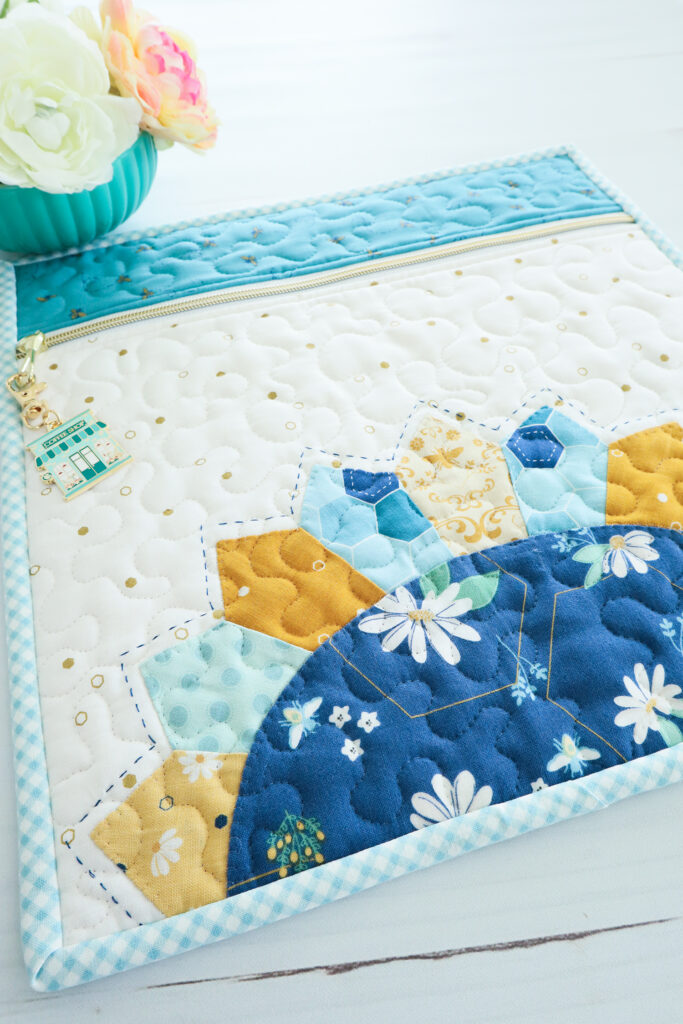 I've also been wanting to try doing a big stitch on a binding, and this little project bag was the perfect small project to start with. I sewed my binding to the front of the bag, then on the back side, I used three strands of Aurifil floss and sewed down the back side. I used a large running stitch and am so happy with how it turned out! The binding is very secure, and there is an added texture on the back that I love.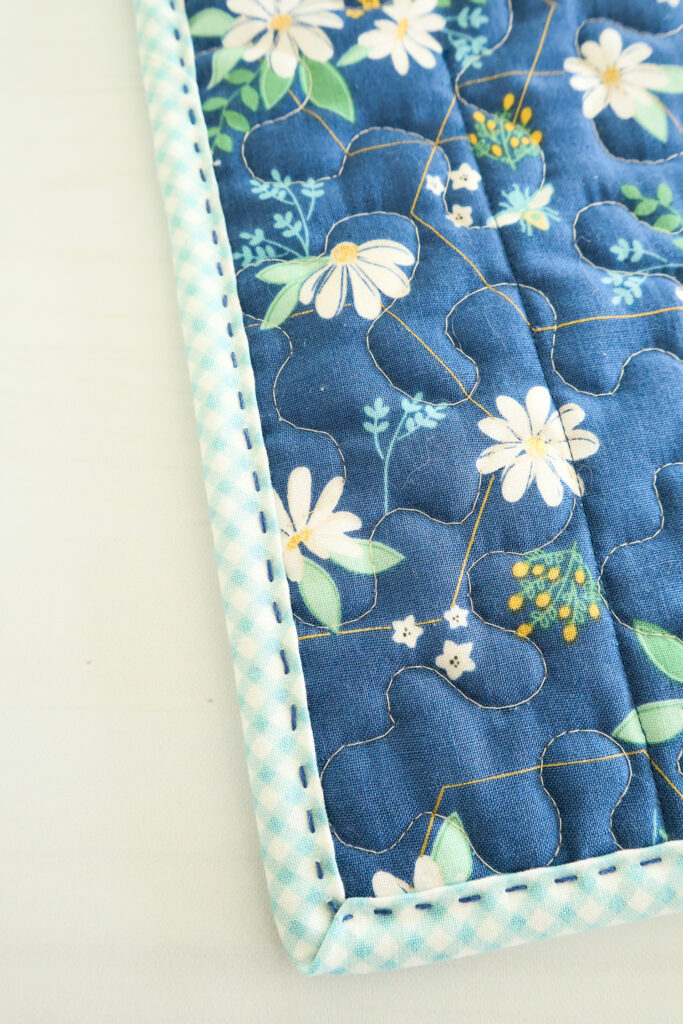 I always use Sallie Tomato zippers and pulls for my bags – they make sewing so simple, and there are so many cute pulls to choose from. I found these cute Nautical Pulls, and I love that they have a large open area that is perfect for clipping a charm on! I clipped on my Coffee Charm – it's cute and often the fuel I use to craft! :)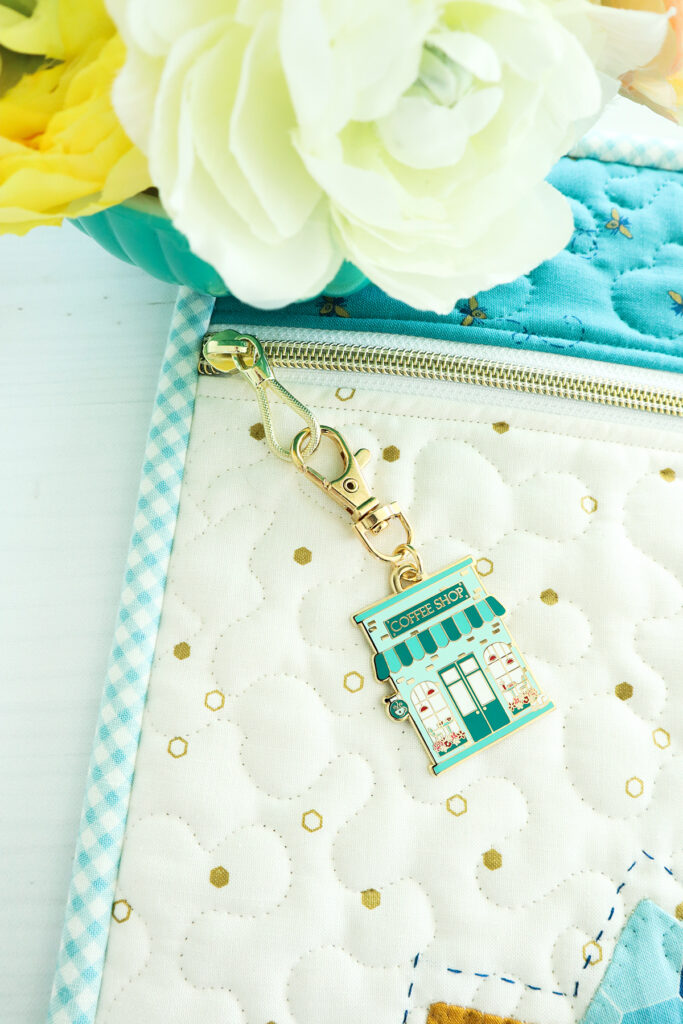 I'd love to see your versions of the Dresden Project Bag – With Pockets!!
Make sure you check out everything Jennifer has on her blog. She is an amazing quilter, doll maker, and brand new Riley Blake Designer!