We are down to our second-to-last block in this free Mystery Quilt along hosted by Riley Blake Designs and I am not ready for it to end! This week we are sewing up the Tilt-a-Whirl Block in the RBD Block Challenge.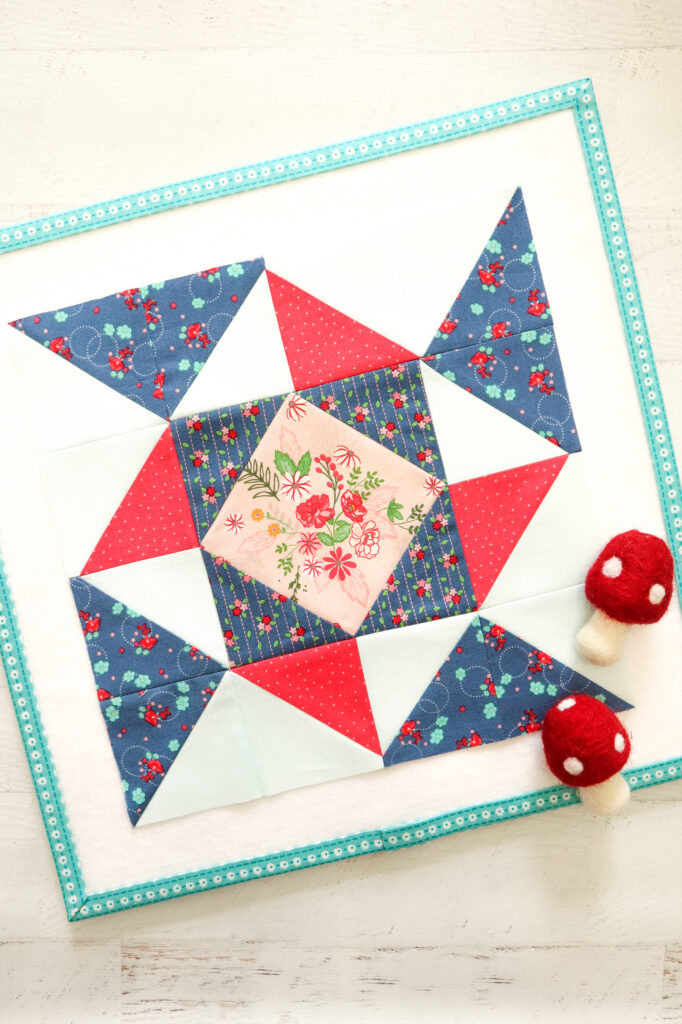 Isn't this a fun block?! I think a whole quilt made up of these blocks would be so great. The Tilt-a-Whirl Block is designed by Riley Blake's fabulous owner, Cindy Cloward!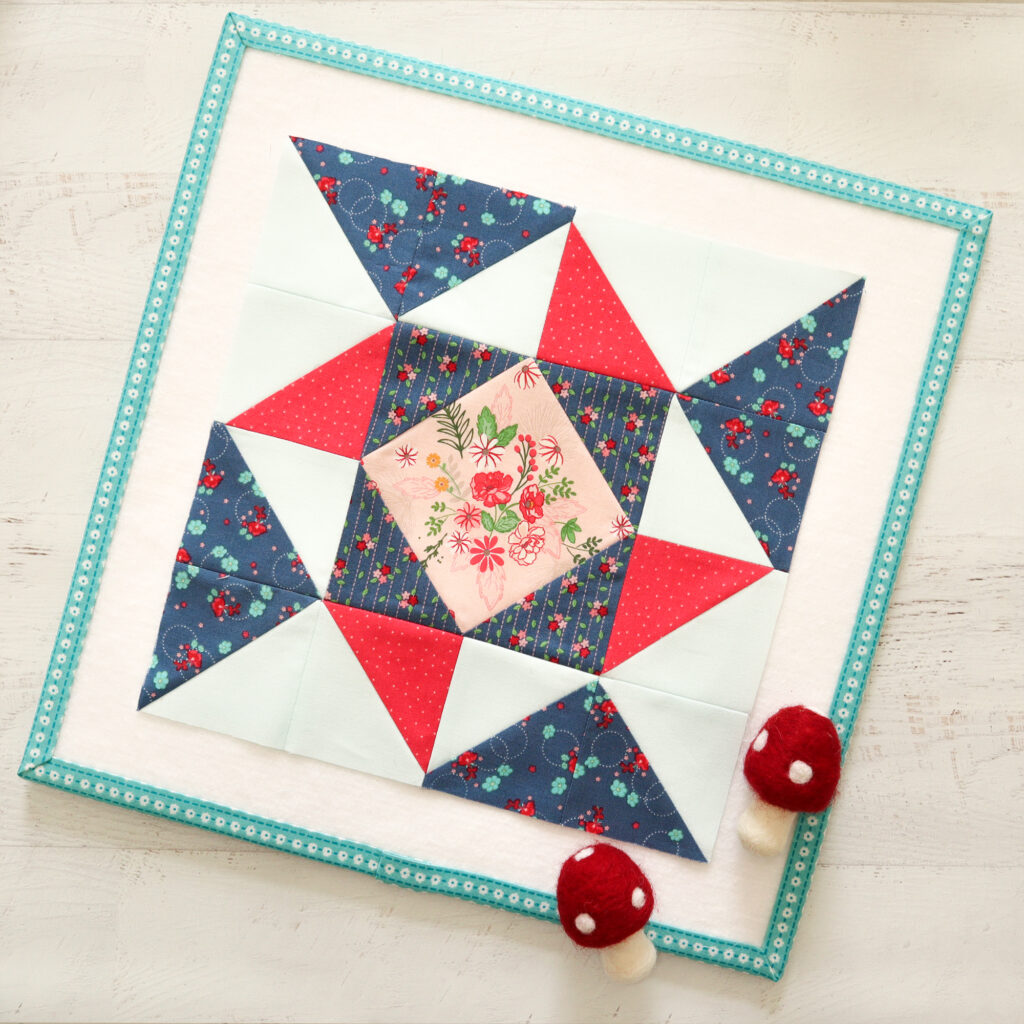 I'm using Enchanted Meadow fabrics for my blocks and a really pale aqua background that is called Bleached Denim. I'm really looking forward to putting all the blocks together in the layout! The free layout will be released as soon as the challenge is finished. I can't wait for you to see it – it's gorgeous!
Tilt-a-Whirl Block – RBD Block Challenge
You can check out my other blocks so far here:
Check out the video tutorial here:
You can also check out so many fabulous versions in the Riley Blake Facebook Group for the challenge – click here to join!