I am so excited to tell you all about my new book from Martingale in July 2022! Make it Mini – my new book is coming soon!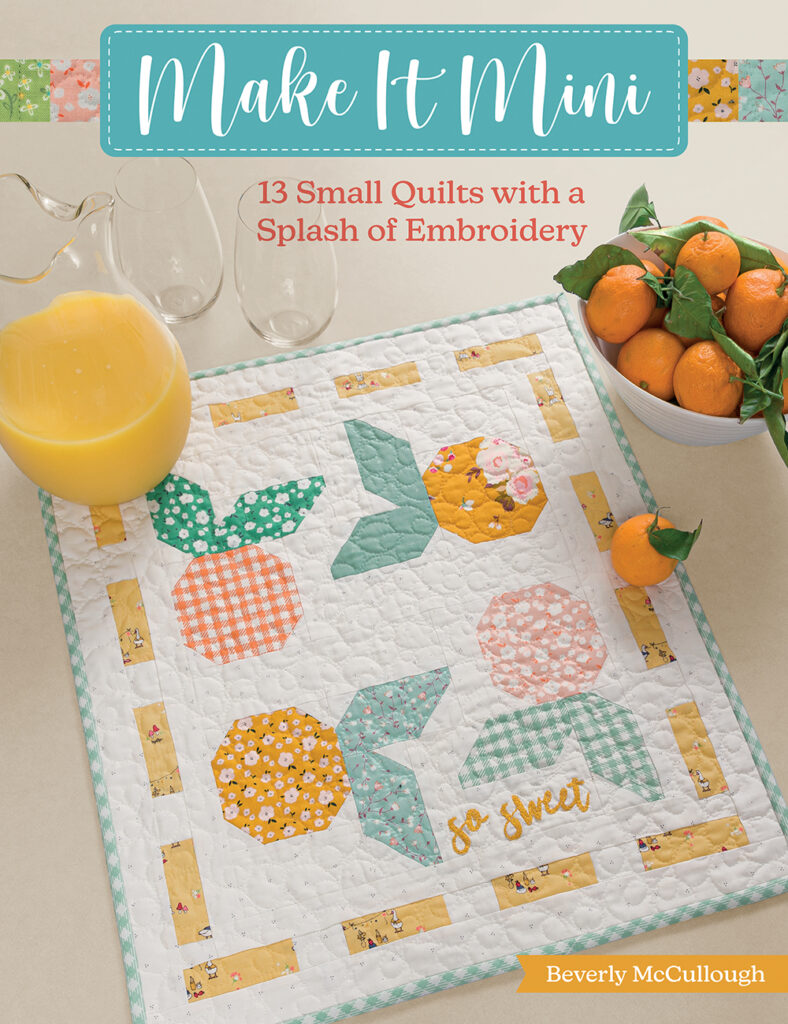 My first book with Martingale, Retro Stitchery, was full of all sorts of embroidery projects and a few sewing projects. For this book, I wanted to combine my love for embroidery and quilting projects.
Make it Mini is my new book full of thirteen small quilt projects with a touch of embroidery. These sweet mini quilts have all sorts of different blocks and themes and they all have a bit of embroidery to add color and texture.
I can't wait for you to see the projects!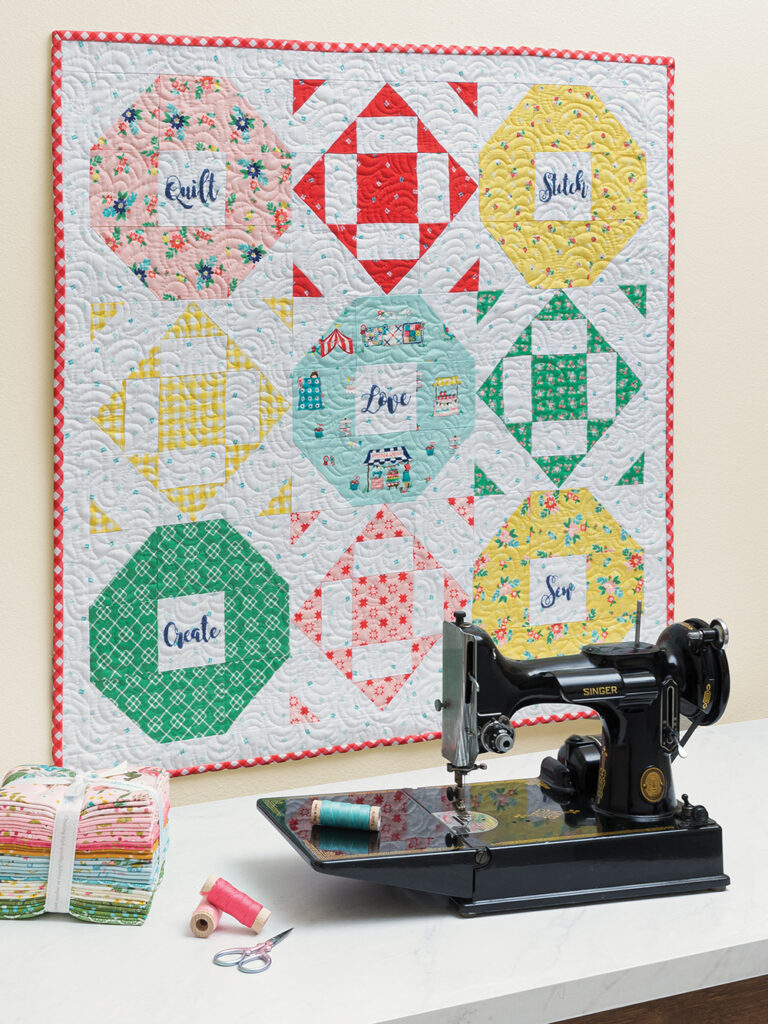 I designed these mini quilts to look great with or without the embroidery details. In each section, I have tips for making the projects your own including ideas for fussy cutting, applique, and more.
All the fabrics for the projects are Riley Blake Designs collections! I'll share more about each project and the inspiration and fabrics when the book is released. For now, I'd love to show you some of the projects so you can get all excited for the release!
Make it Mini – My New Book Coming Soon!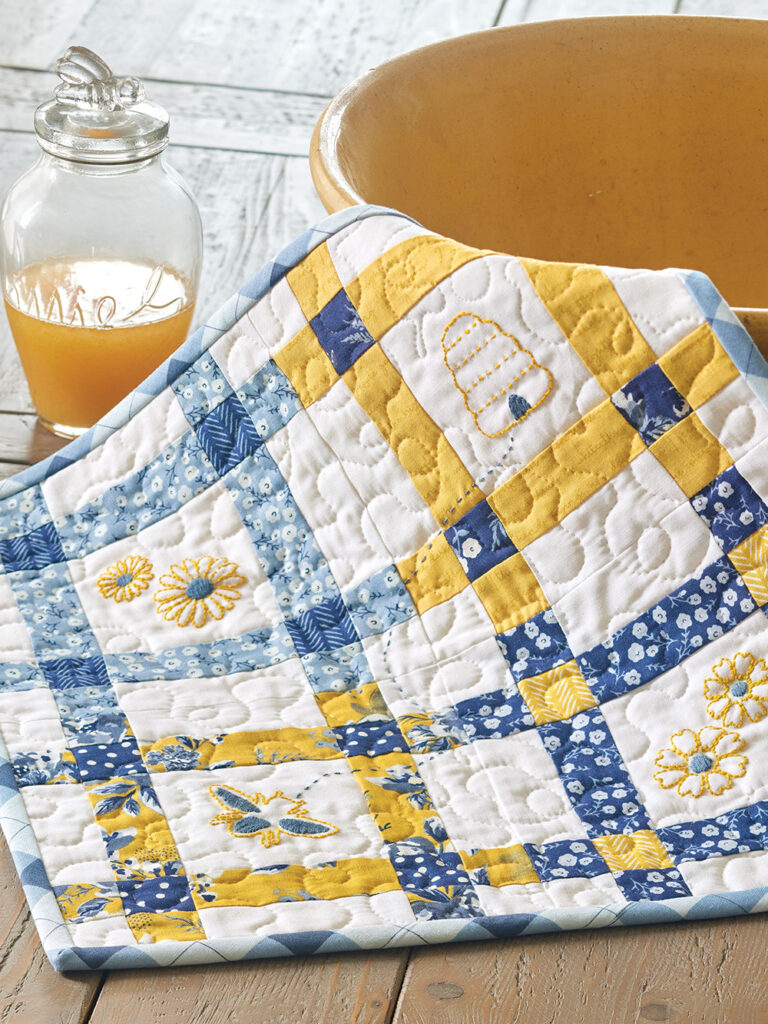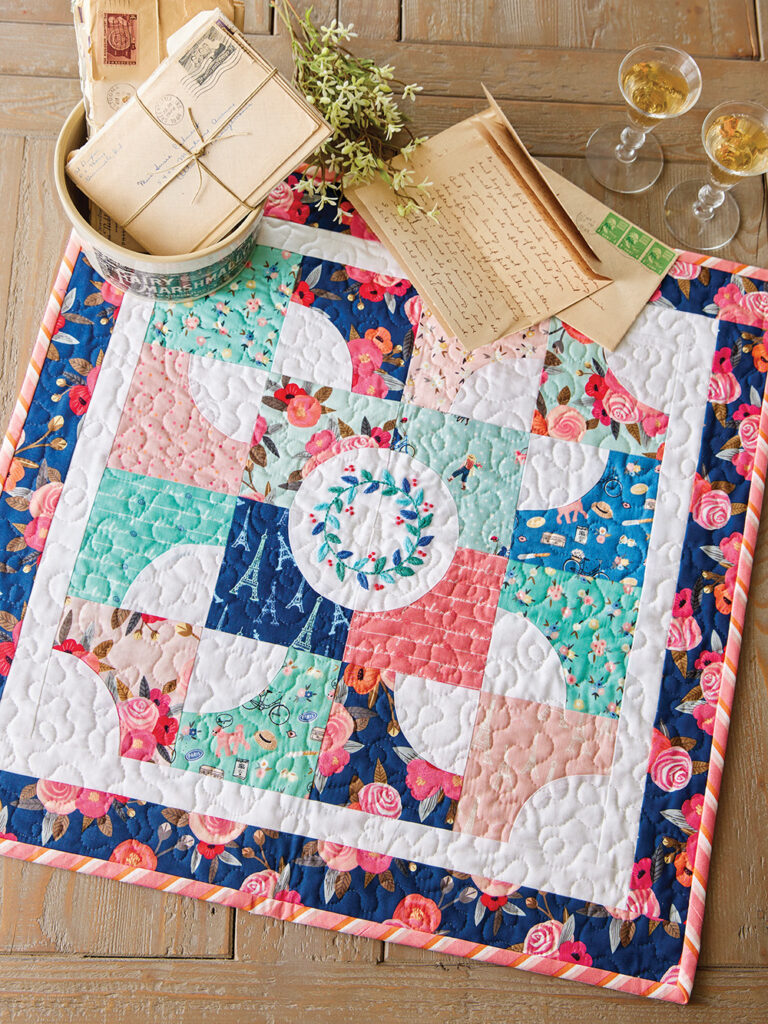 There are a variety of piecing and embroidery styles in the book, and since they are all mini quilts they are a perfect way to try a new skill or style!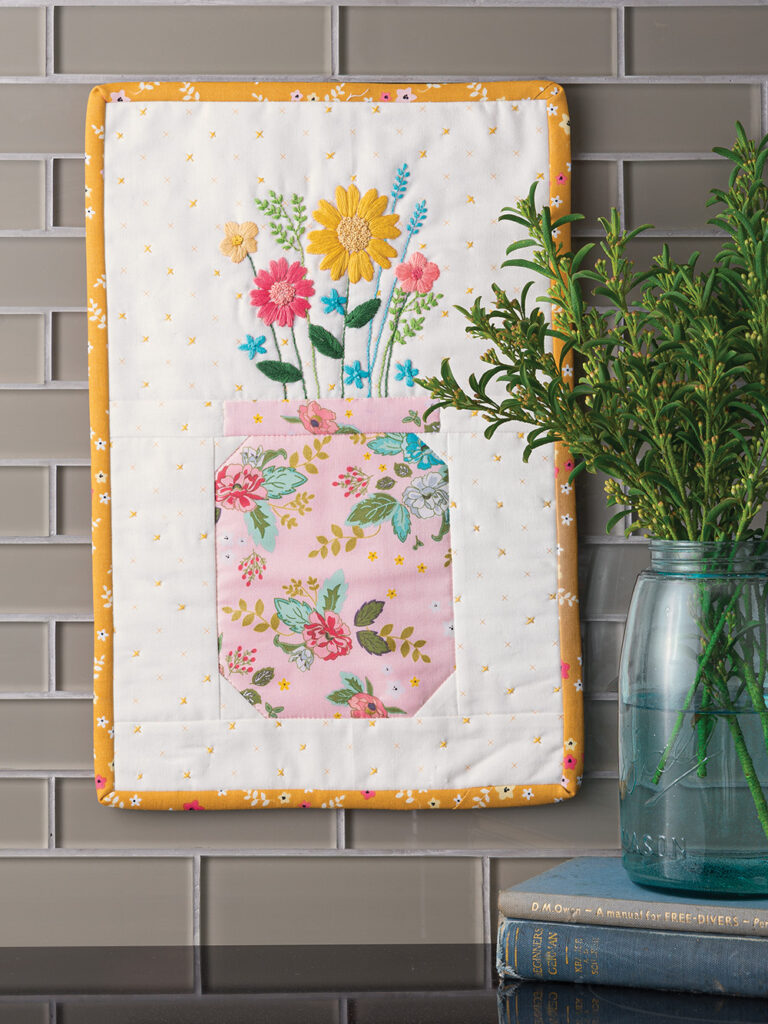 Make it Mini is available now for preorder! If you are a quilt shop you can preorder directly from Martingale. For everyone else, you can preorder now from Amazon and Barnes and Noble! It will also be available at Martingale, my shop, and lots of quilt shops. I can't wait to hear what you think of it!