It is time for Block 11 in the Riley Blake Block Challenge!! This week we are making up the Pop Star Block in the RBD Block Challenge.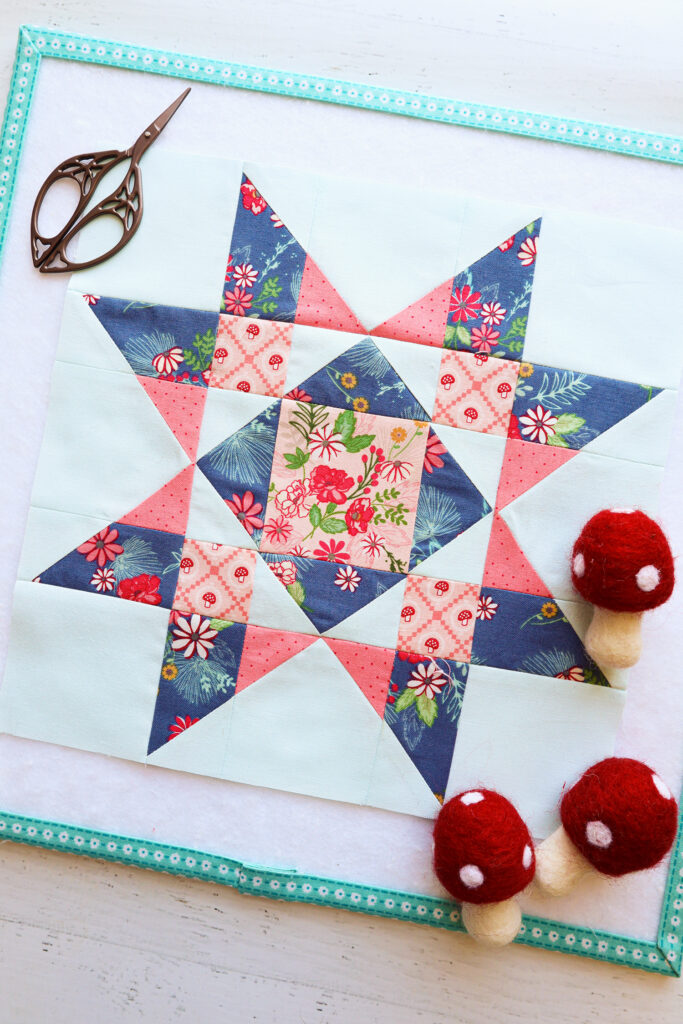 This gorgeous block is designed by Heather Peterson of Anka's Treasures. It looks like there are lots of pieces but it goes together really well! As with all the blocks in the series, Riley Blake is doing video tutorials so you can follow along and get all sorts of tips as well!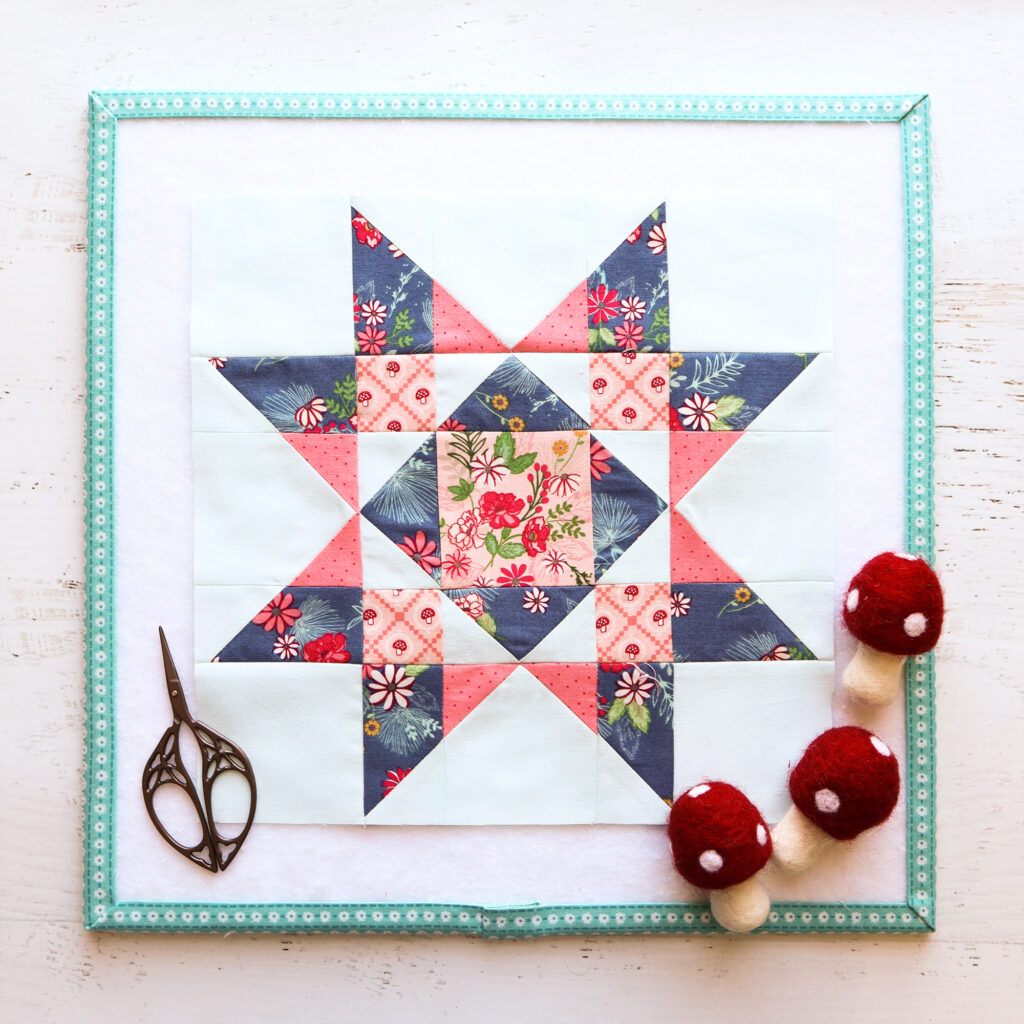 I'm using my Enchanted Meadow fabrics for the challenge and I'm loving the way the blocks are turning out with the light Bleached Denim Confetti Cotton background.
You can find all my blocks so far in the series here.
Pop Star Block – RBD Block Challenge
For this block, I used the main navy floral, the main pink floral, the coral dots, and the light pink mushrooms. I also fussy cut the florals for the center so they'd really stand out.
The more blocks I make, the more I get excited to see them all together!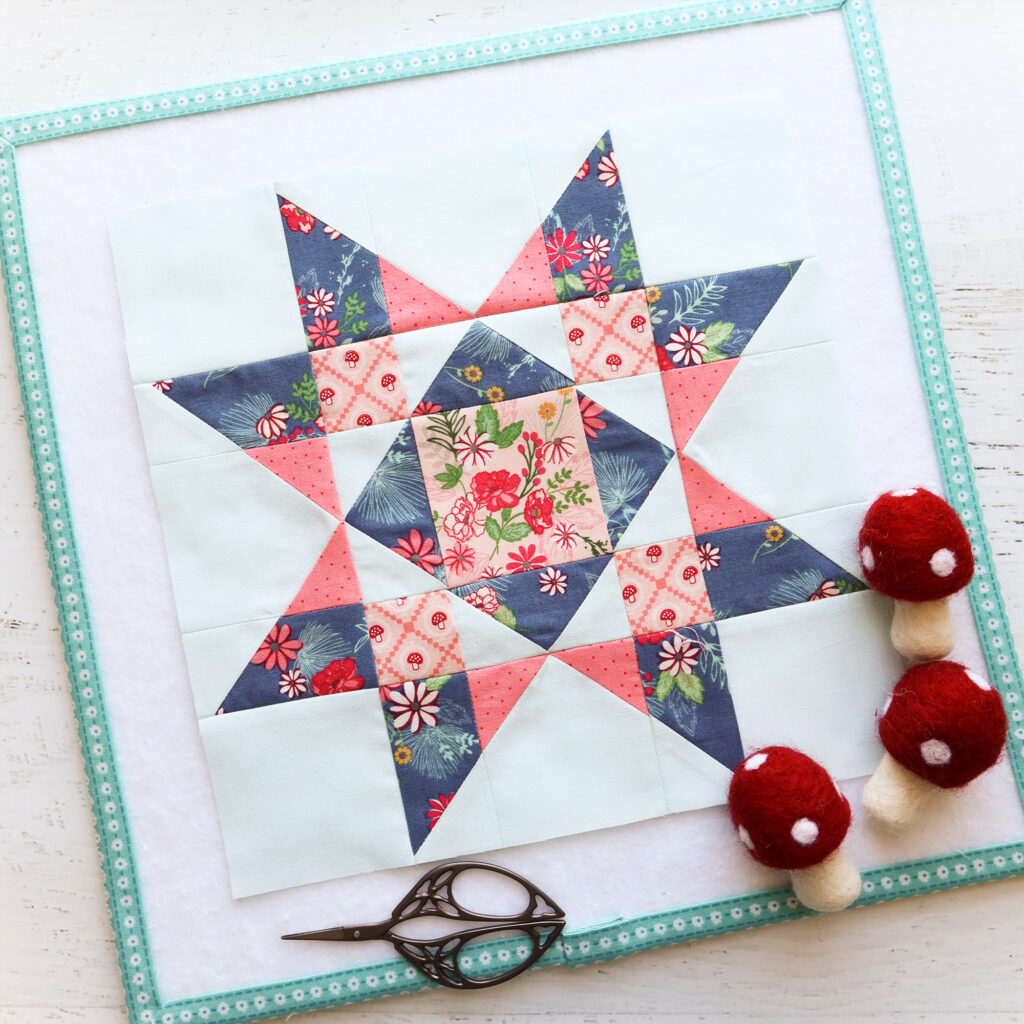 You can find the free pattern for the Pop Star Block here!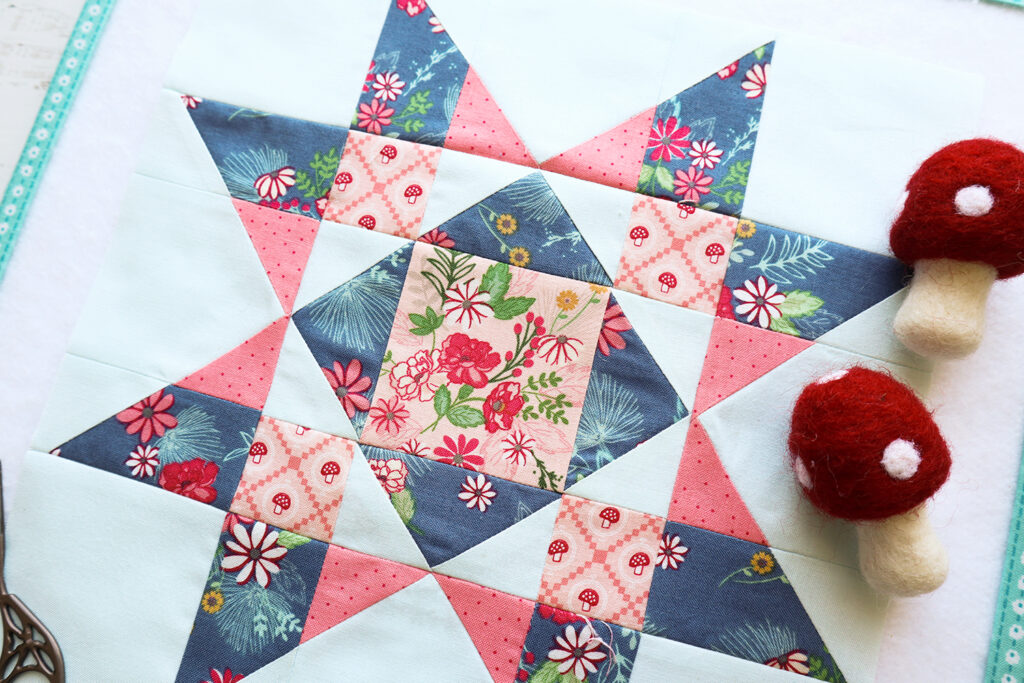 You can still join in and sew along with us! The patterns are all free and will stay available for you to access at any time – so even if you're just starting the quilt you can jump in and sew along! You can also check out so many fabulous versions in the Riley Blake Facebook Group for the challenge – click here to join!