It is time for Block 10 in the Riley Blake Mystery Quilt! This sweet Wind Blown Block in the RBD Block Challenge is designed by the amazing Amy Smart from Diary of a Quilter!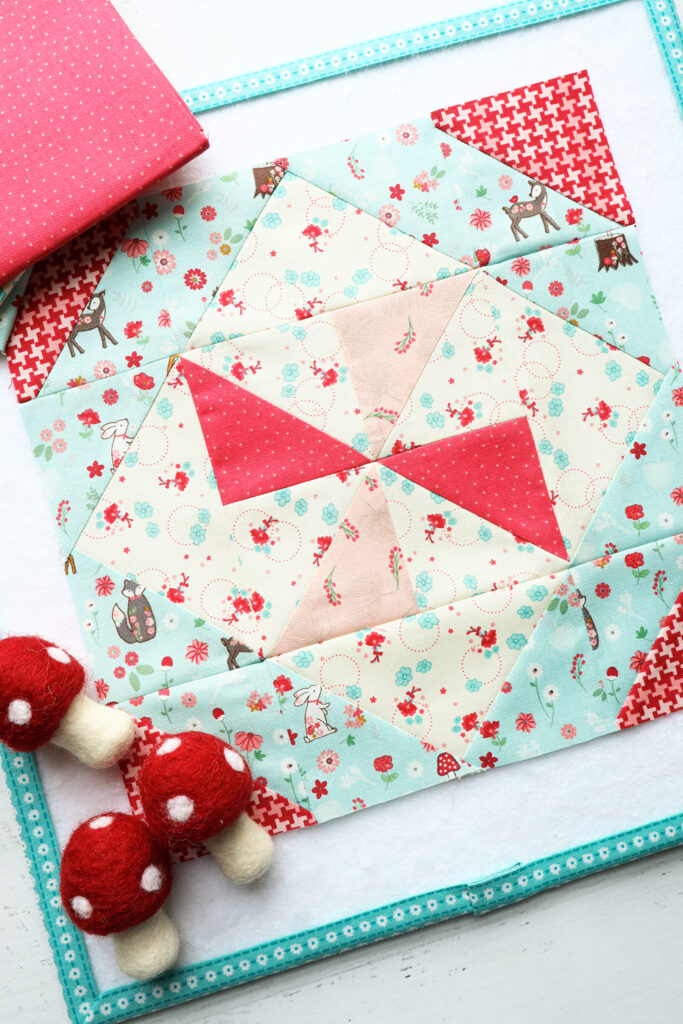 Isn't this a fun block? I love the pinwheel in the center and the way you can really change up the look of the block with different fabrics. This block is by Amy Smart of Diary of a Quilter and it's called the Wind Blown Block!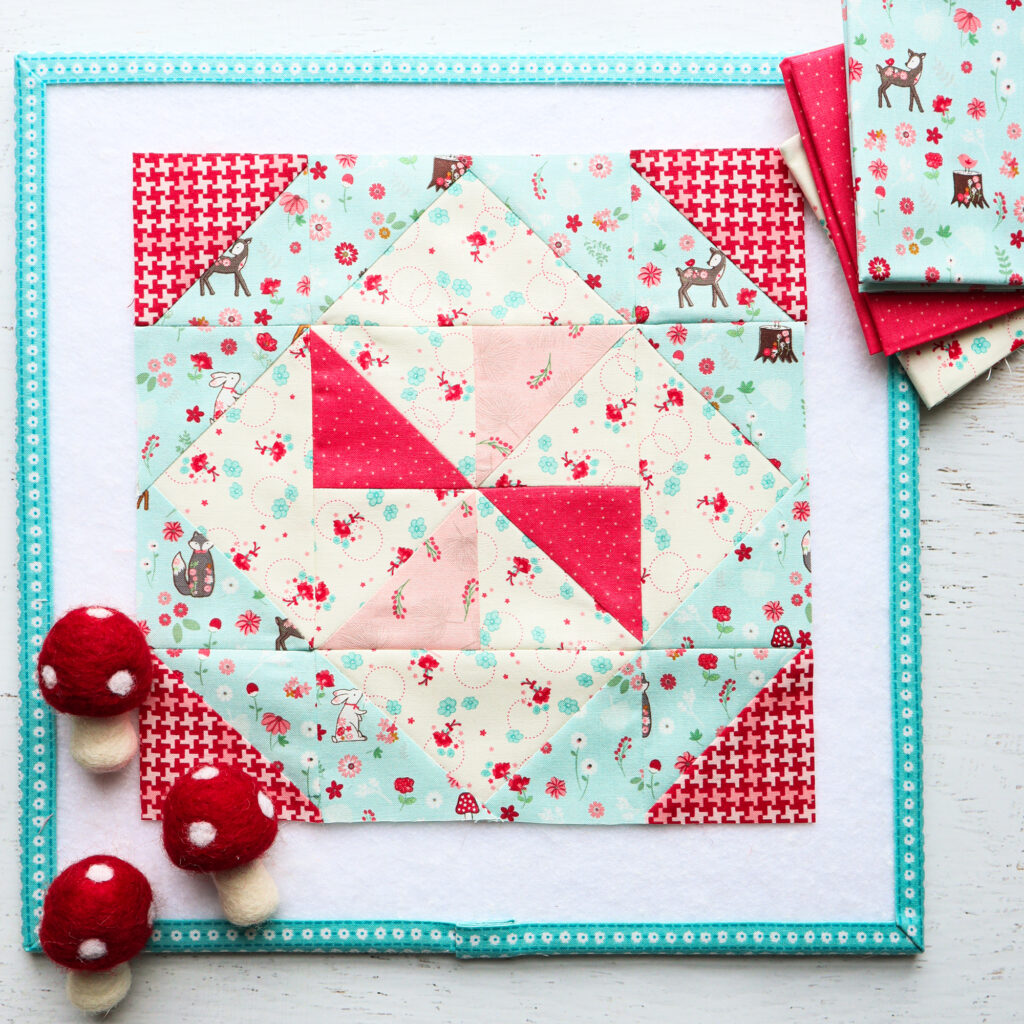 I am having such a blast sewing up these blocks with my Enchanted Meadow fabric.
You can find all my blocks so far in the series here.
There are sixteen blocks total, all designed by different Riley Blake designers. We are on block 10 so there are six more fabulous blocks coming over the next couple of months. And there is a darling layout for the blocks as well! Everything is free so you can sew along now or whenever you have time.
Wind Blown Block – RBD Block Challenge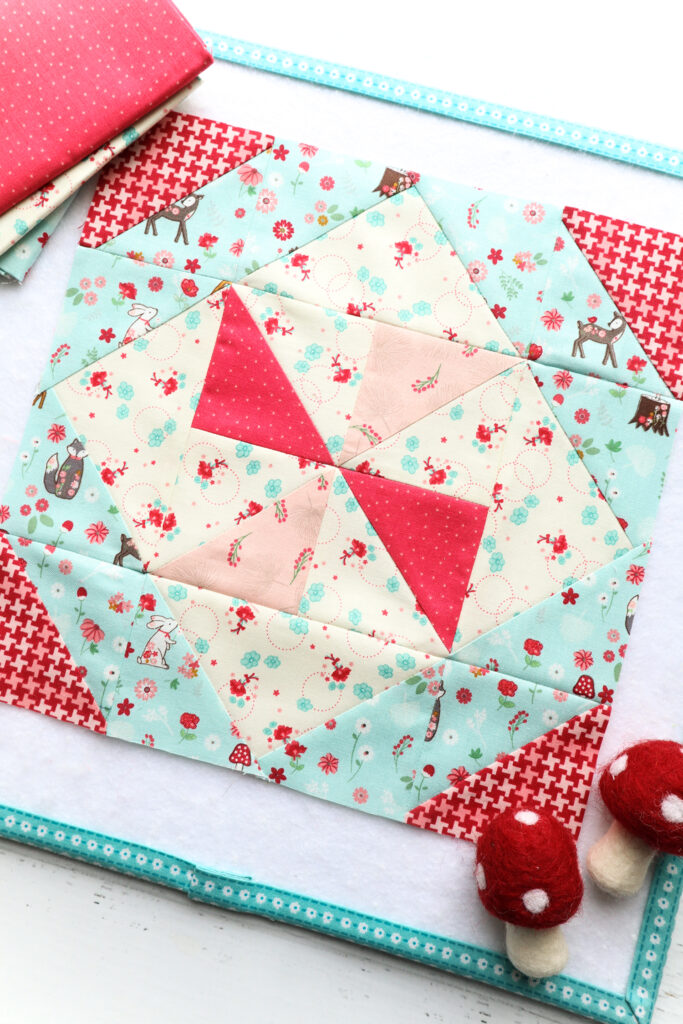 You can find the free pattern for the Wind Blown block here.
Check out this block's video here!
Are you sewing along? You can share your blocks in the RBD Block Challenge Facebook Group and on Instagram with the #rbdblockchallenge hashtag!