Can you believe we're on Week 4 of the Spooky Lane sew along? This has been such a fun quilt to work on and this week we are sewing up the Spooky Lane Spider and Pumpkin Blocks!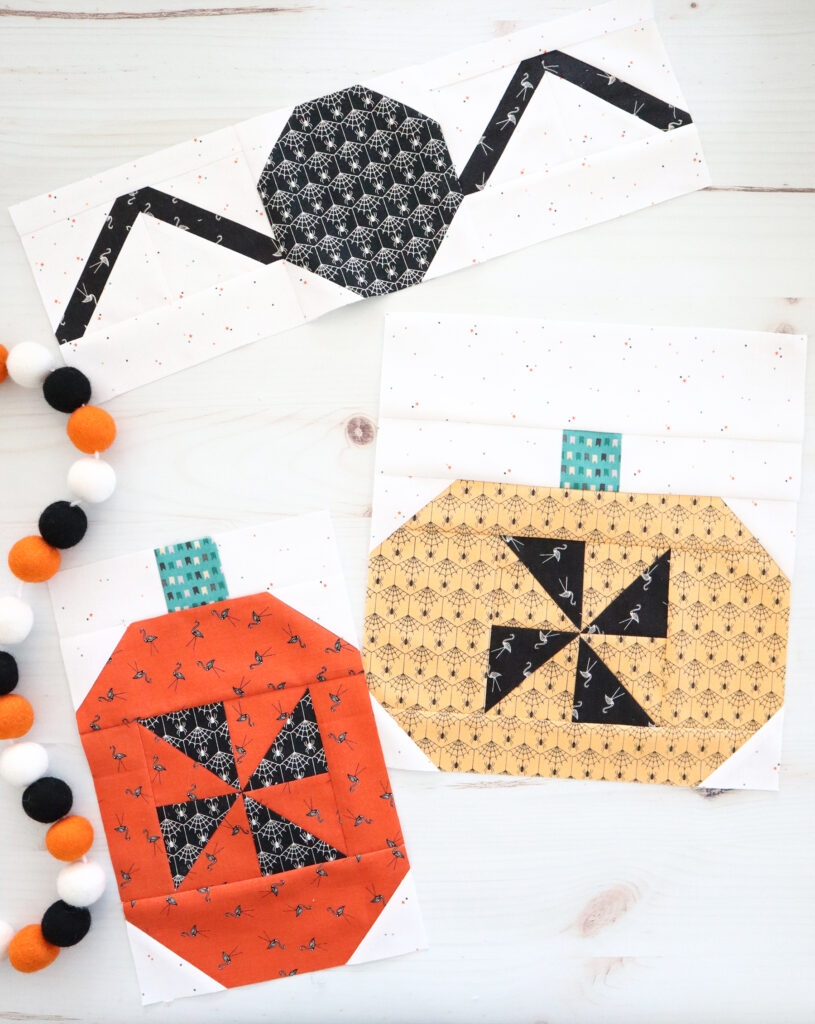 We are sewing up the cutest blocks in the Spooky Lane Quilt – this week we are making three pumpkins and two little spiders! We've made up so many fun blocks and rows – here are the blocks so far.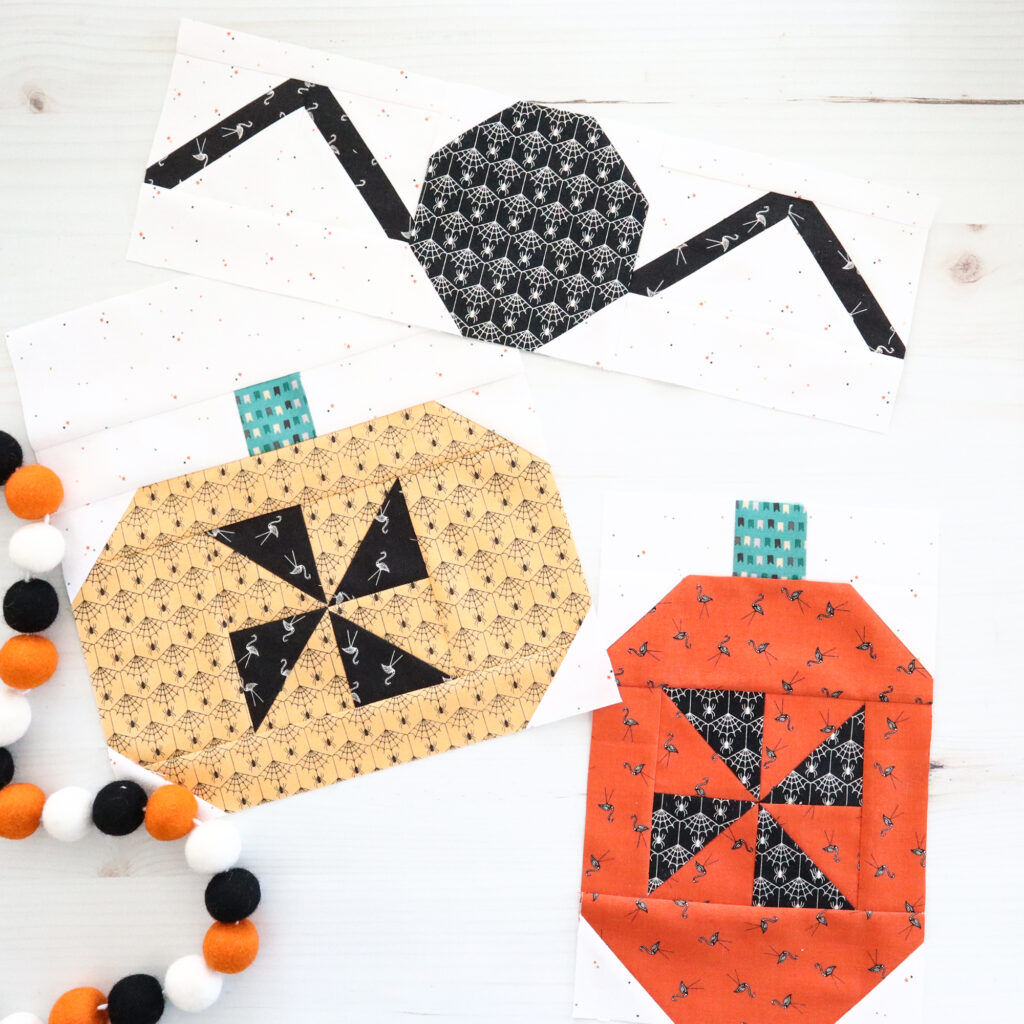 The blocks are simple to sew up but I'll have tips and info on putting the blocks together in this week's video! You can find all my tutorials on my YouTube channel. This week's blocks are a little spider block made up with fun little pointy legs and then three pumpkins with pinwheels in the center.
Spooky Lane Spider and Pumpkin Blocks
You can still join in with the sew along! The Spooky Lane quilt is made up in my Haunted Adventure fabrics. You can find my Haunted Adventure fabrics in stores here and the Spooky Lane pattern in my shop or at your local quilt shop. I'd love for you to sew along with Haunted Adventure, but feel free to join in with any collection you'd like!