I just love making seasonal pillows and these new Patchwork Fall Pillows are so fun to sew!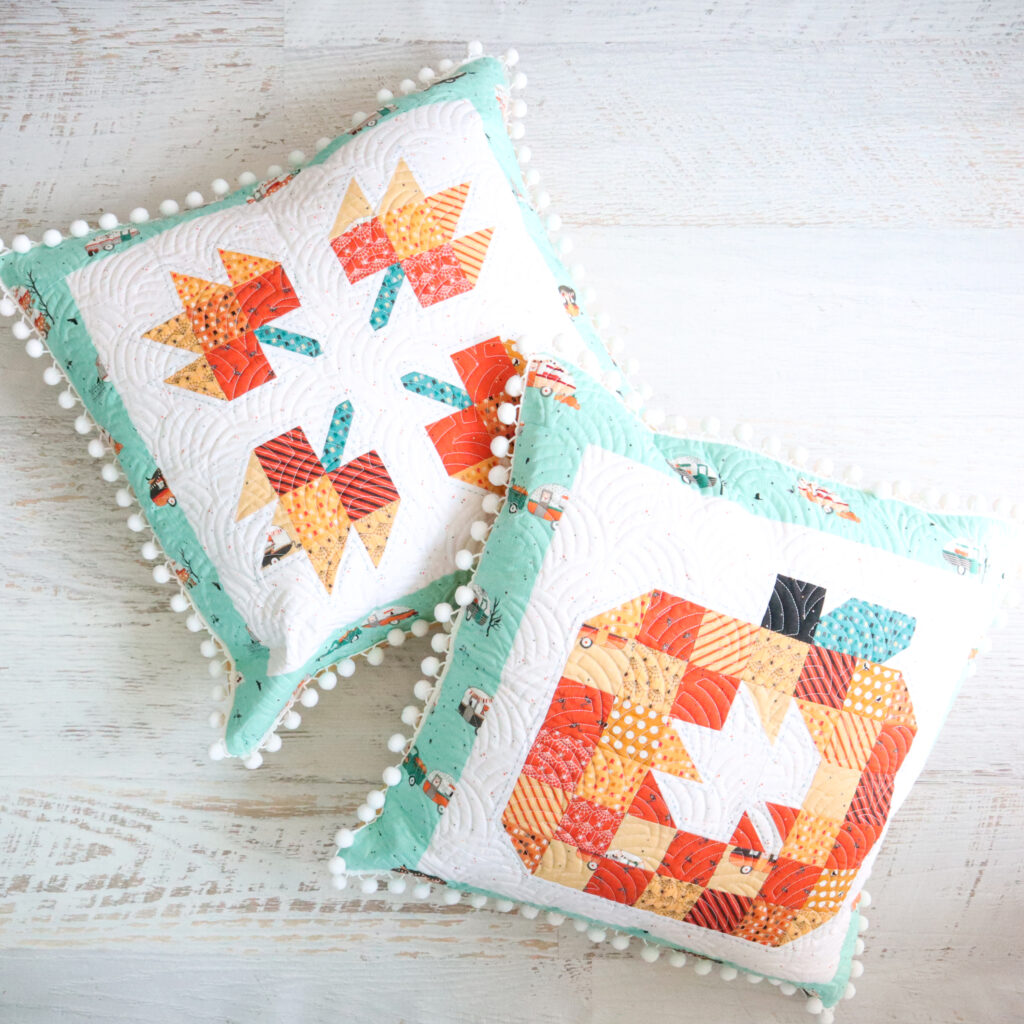 I love changing out my decorative pillows. for different holidays, I've made lots of fun versions like my Christmas patchwork and Valentine's pillows. These are all pillow cover patterns, so they can be changed out easily and they are quick and fun to sew. Plus they are big squishy 24″ pillows and since they are all the same size, you can just buy one set of pillow forms and then change out the pillow covers for each season!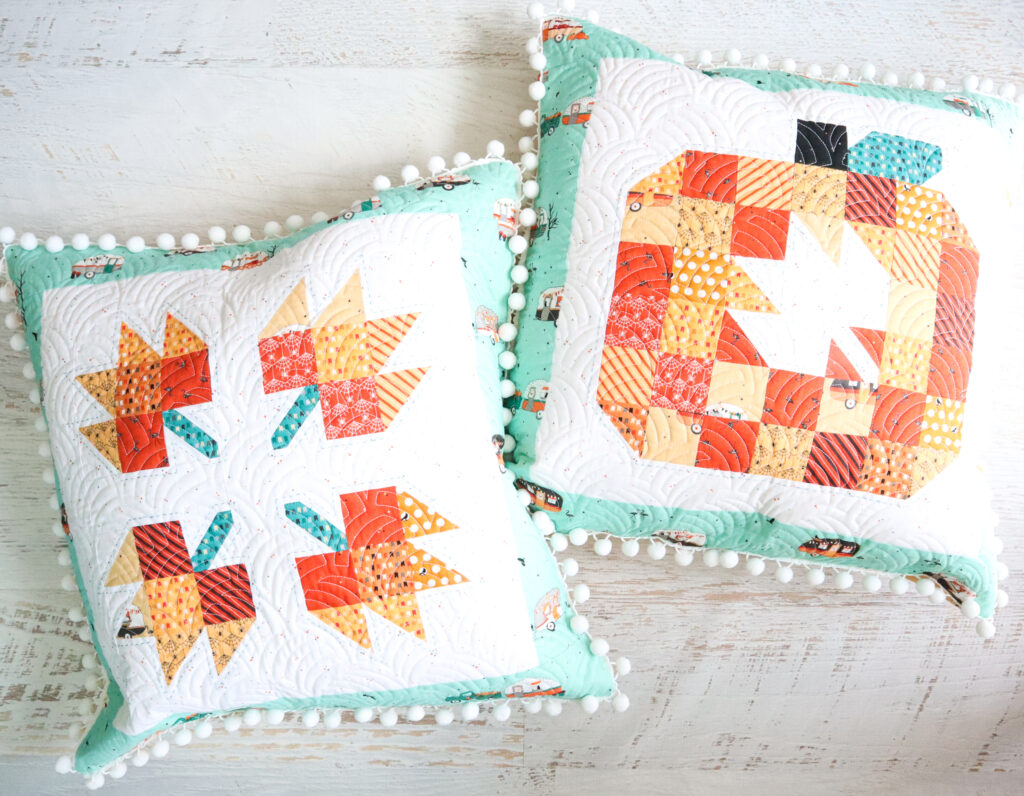 I love decorating for Fall, so I had to make up a new set of pillows with a cute Pumpkin and Fall leaves. I used my Haunted Adventure fabrics that are in stores now – they work perfectly in these cute pillows! And guess what – these are free patterns!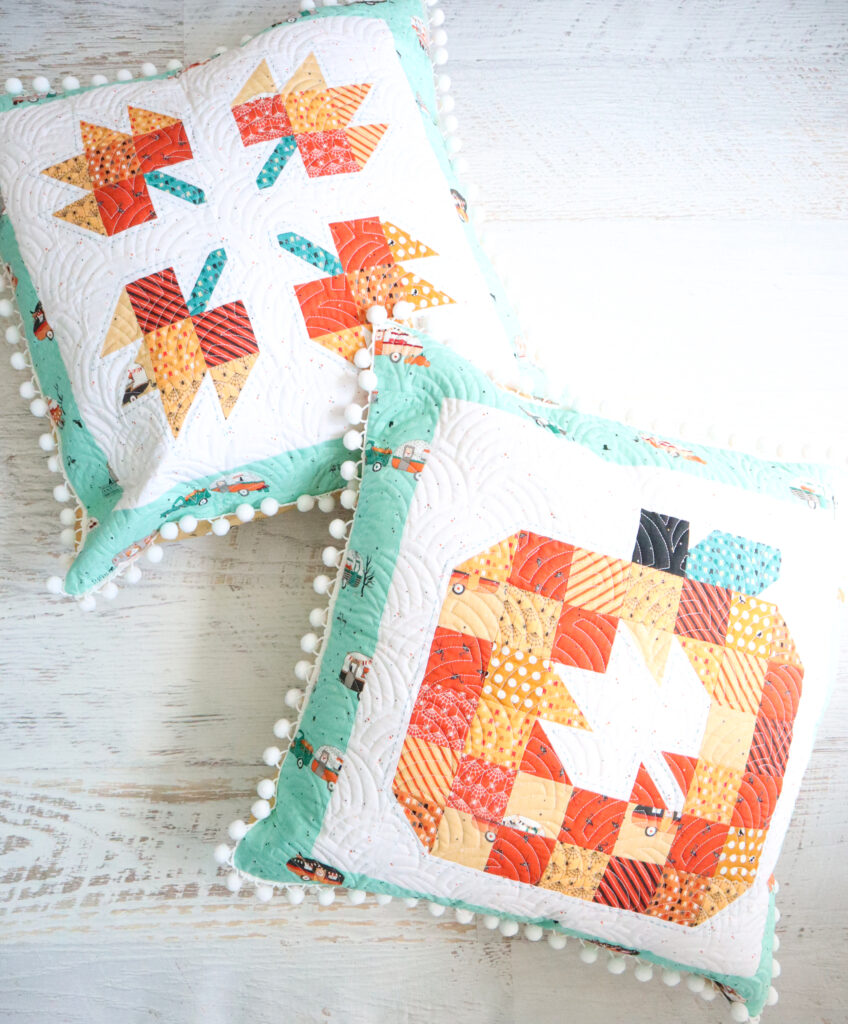 There is a fun pumpkin pillow with a cute little fall leaf in the center. It's a great way to use up your scraps – the little squares are perfect for leftover fabric from other projects!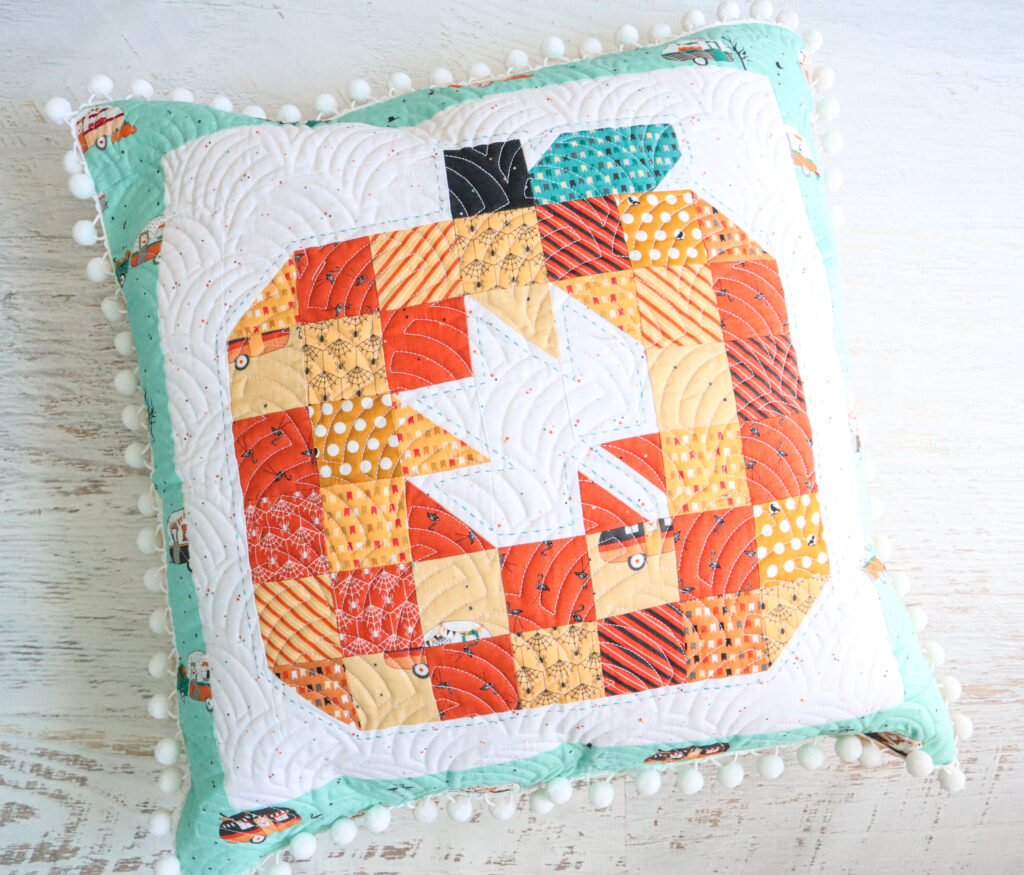 The leaf pillow is a great project too! It has cute little leaf blocks that are turned in different directions, just like falling leaves!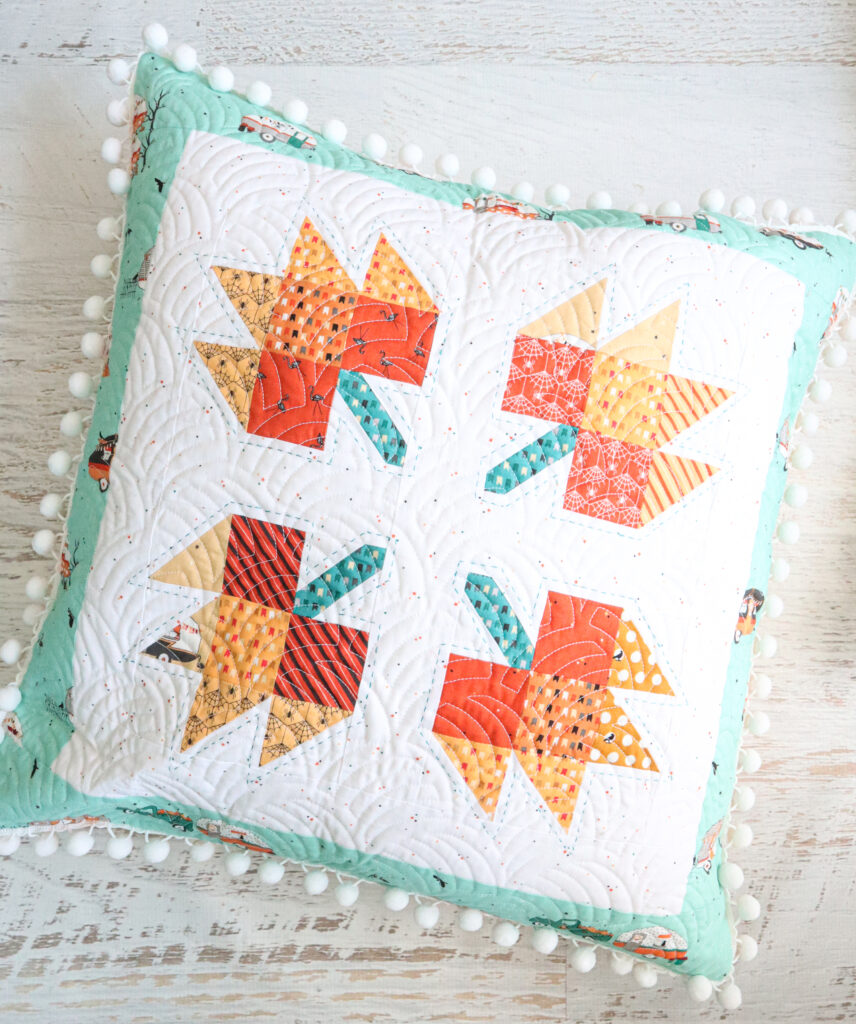 I added some Sashiko stitching to both pillows around the blocks and I love the little extra something that it adds. I used a green color that matches the dark green in the blocks and I think it makes a great contrast!
Patchwork Fall Pillows
You can find the free patterns for the pillows on the Riley Blake Website, and you can find a video tutorial for the pillows on the RBD YouTube Channel!!
Click here for the Pumpkin Pillow Free Pattern
Click here for the Autumn Leaves Pillow Free Pattern
I can't wait to see your versions of these fun pillows!