Today we start our new Halloween Quilt Along! This is the Spooky Lane Sew Along Kickoff!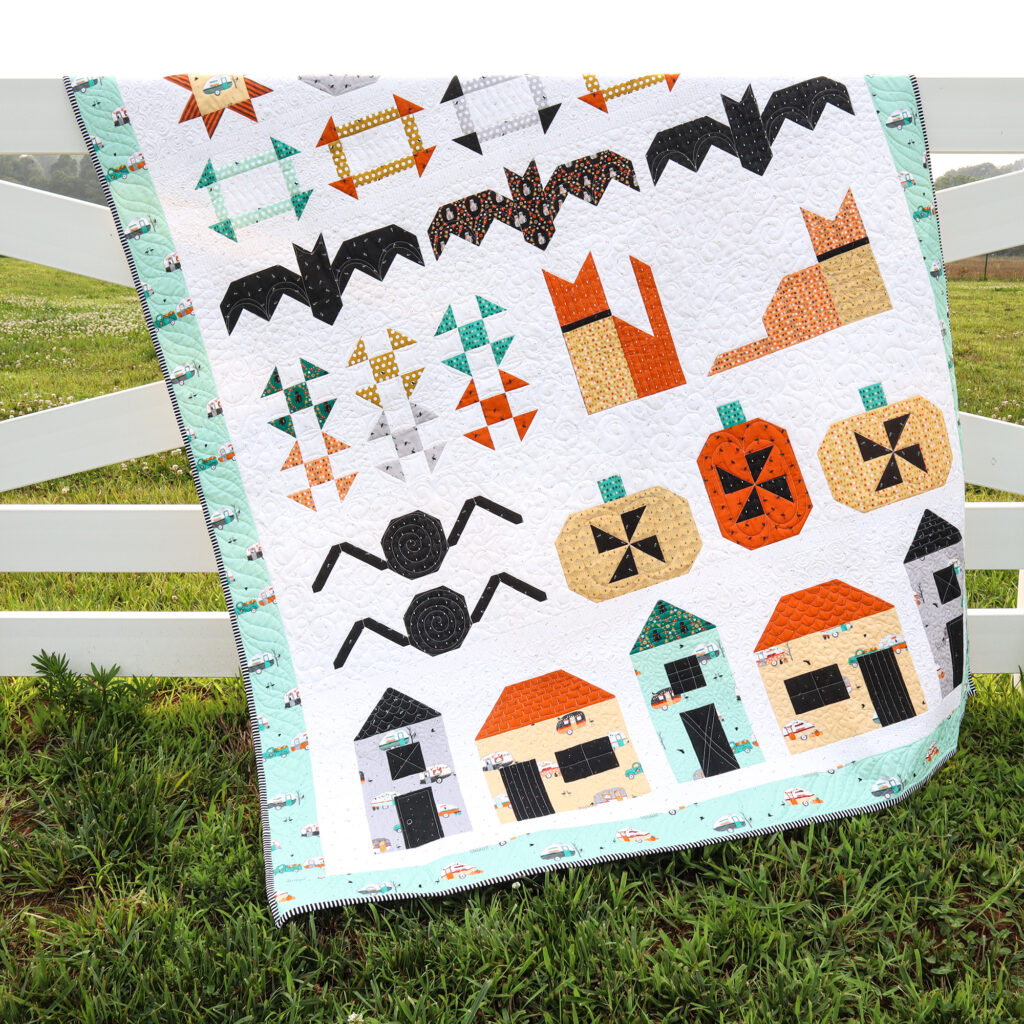 Spooky Lane is my fun Halloween Row Quilt and we are going to do a weekly sew along with this pattern! Each week we will sew up a row in the quilt. I'll have tips and tutorials each week, just like my other sew alongs! Here's our sew along schedule!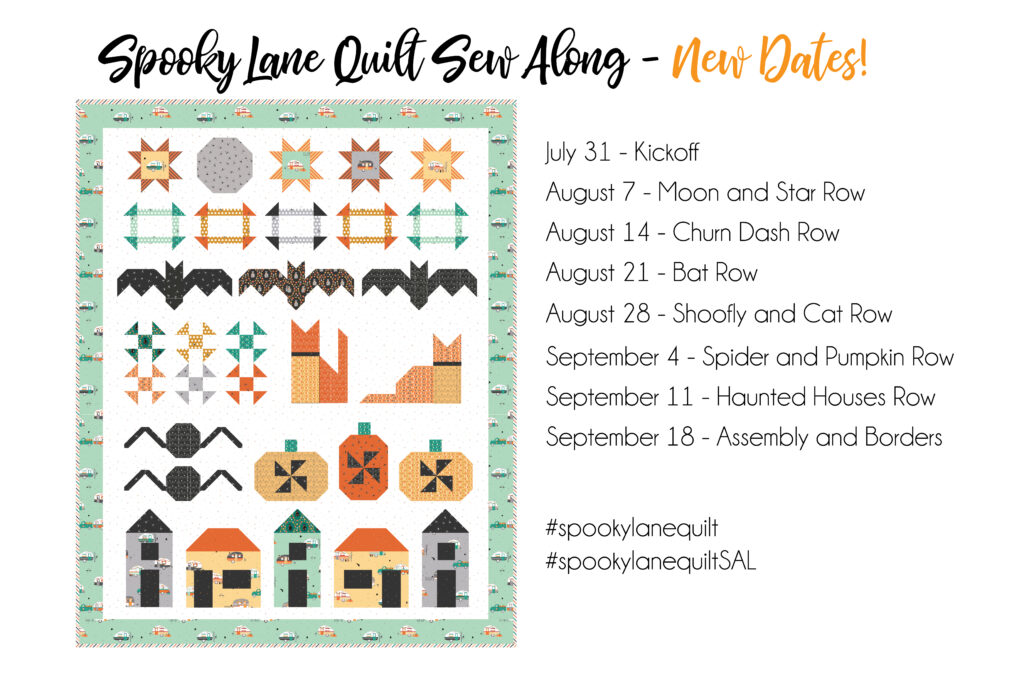 Spooky Lane Sew Along Kickoff
I designed this quilt to go with my Haunted Adventure fabrics! The collection is in stores now and is full of sweet Halloween images – spiderwebs, black cats, haunted campers, and lots more!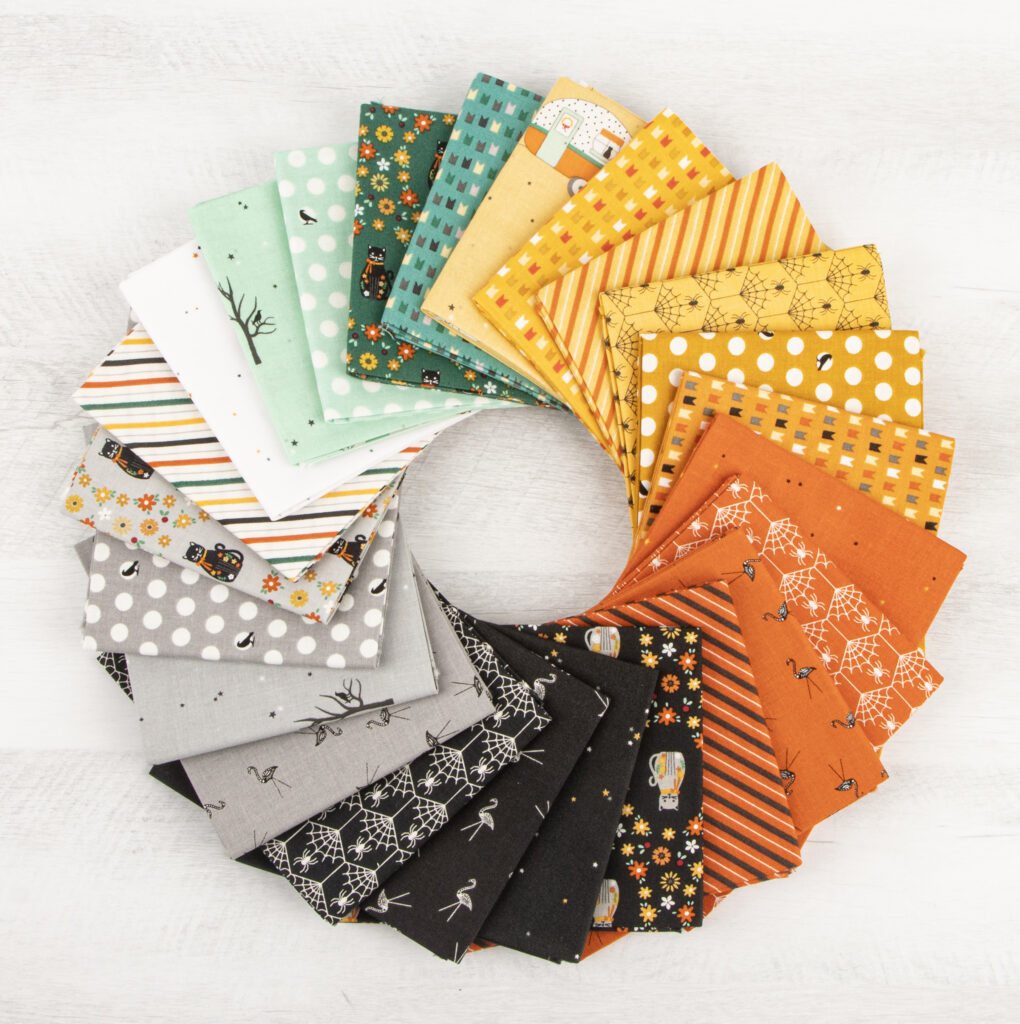 I would love for you to sew along with Haunted Adventure, but of course, you can sew along with any fabrics you'd like! You can find the Spooky Lane Pattern in my shop in both paper and PDF versions.
Each Monday at 2 pm CT I'll be sharing a live video with a sewing tutorial on the block/section, and of course I'll have our weekly giveaway. You can find the videos on my YouTube channel!
I'm so excited to sew this quilt up with you! We'll finish in time for Halloween, and you'll have a fun new quilt to use in October!