We are on our first week of sewing up this not-so-spooky Halloween Quilt! This is the Spooky Lane Sew Along Moon and Stars Row and we are going to have so much fun sewing this up!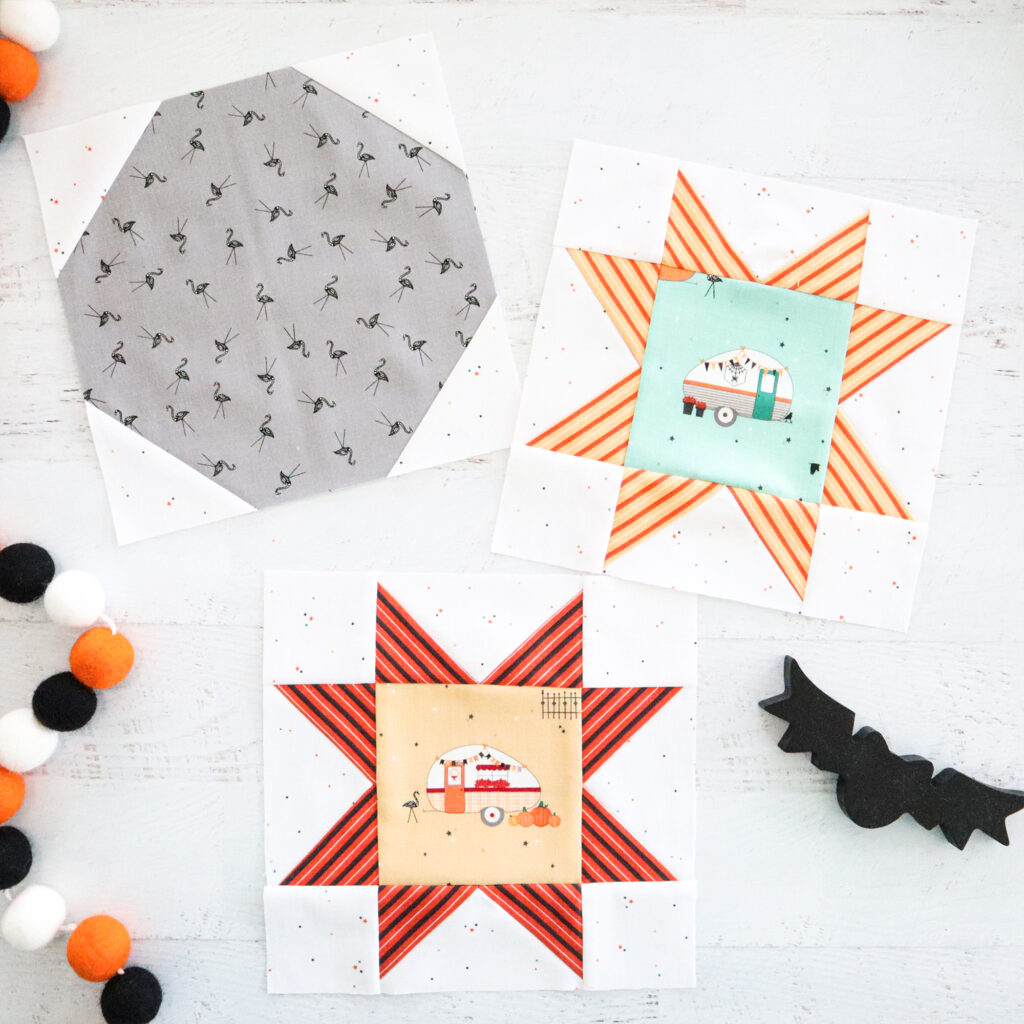 We are starting off our sew along with the first row in my Spooky Lane Quilt! The quilt is a row quilt, so we'll sew up each row a week and I'll have tips and info on our weekly video. Here's the schedule for the sew along.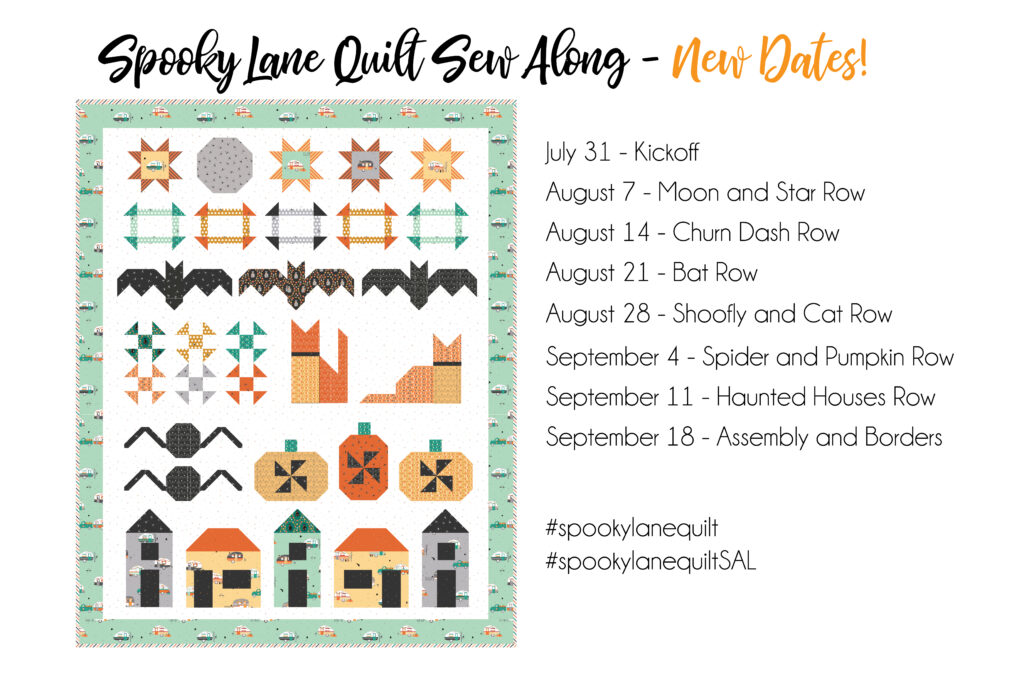 This week we are sewing the cute Moon and Stars blocks. There is one moon and four stars in the row – these stars are perfect for fussy cutting the cute campers in Haunted Adventure.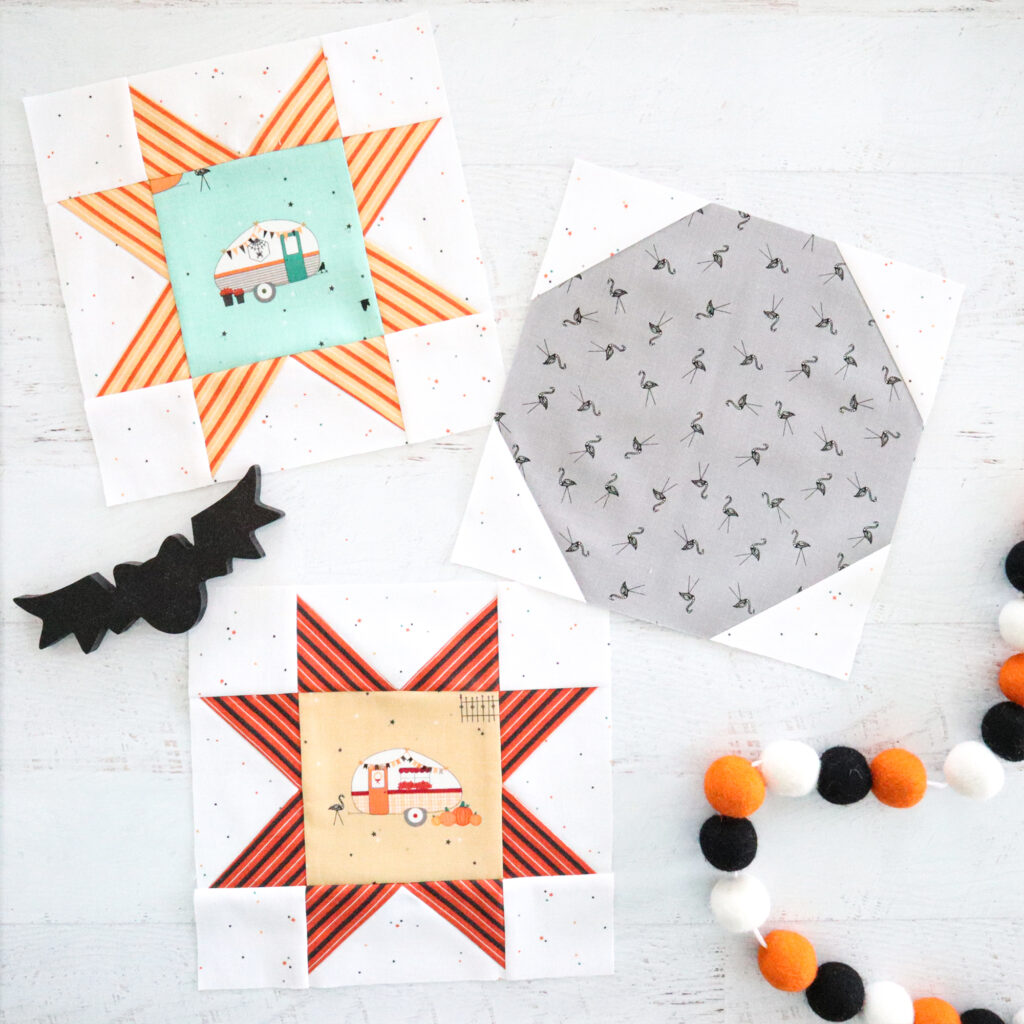 You can find my Haunted Adventure fabrics in stores here and the Spooky Lane pattern in my shop or at your local quilt shop. I'd love for you to sew along with Haunted Adventure, but feel free to join in with any collection you'd like!
Click here for the Haunted Adventure Spooky Lane Cutting Guide
Each Monday at 2 pm CT I'll be sharing a live video with a sewing tutorial on the block/section, and of course I'll have our weekly giveaway. You can find the videos on my YouTube channel!
Spooky Lane Sew Along Moon and Stars Row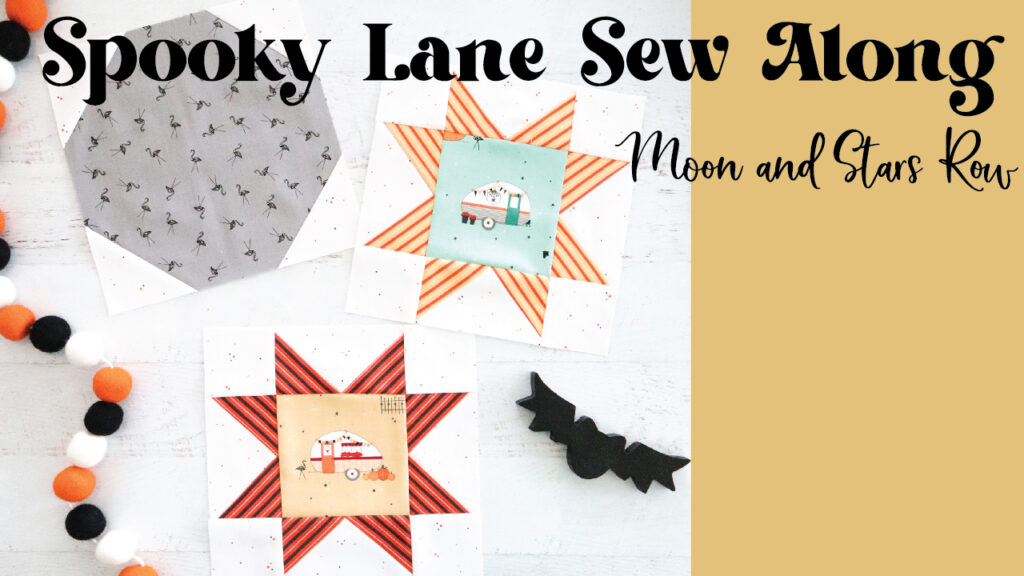 I can't wait to see your cute Moon and Star Blocks!