We are sewing up Row 2 in our fun Halloween Quilt Along! This week we are making the Spooky Lane Sew Along Churn Dash Row.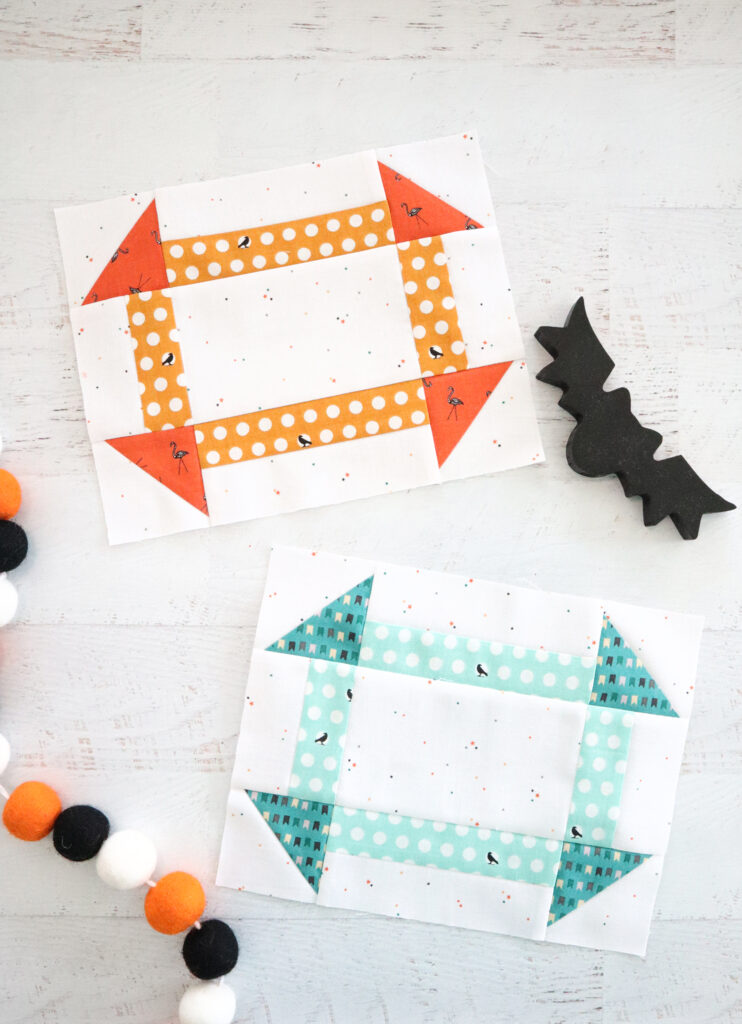 The Spooky Lane Quilt is my row-by-row Halloween quilt pattern that we are going to sew up together a row at a time! Here are the weeks we've had so far!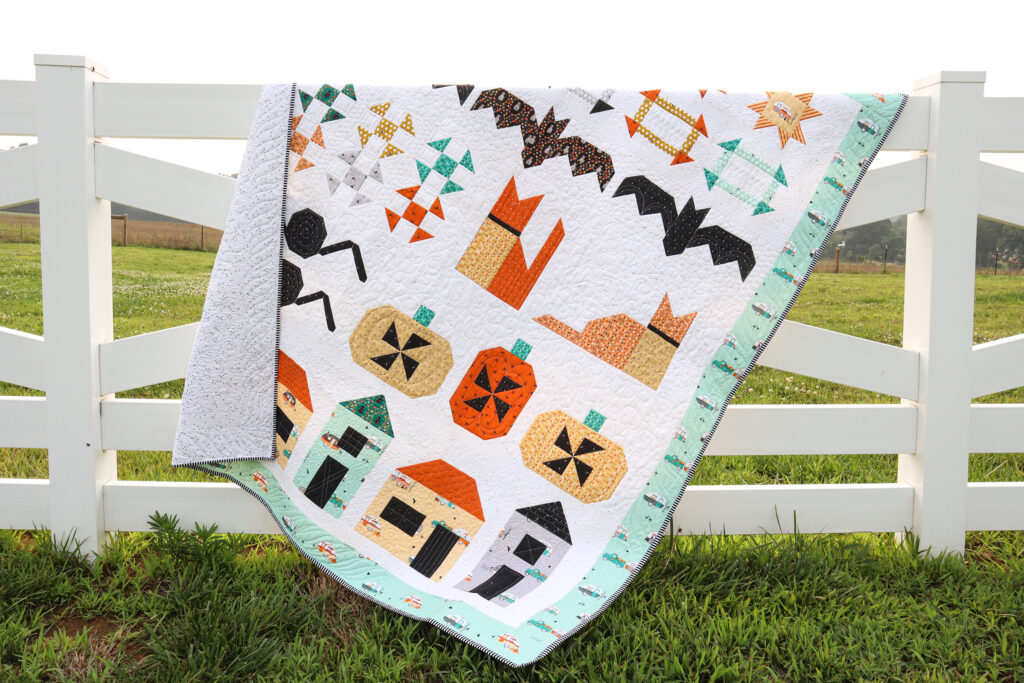 The Spooky Lane quilt is made up in my Haunted Adventure fabrics. You can find my Haunted Adventure fabrics in stores here and the Spooky Lane pattern in my shop or at your local quilt shop. I'd love for you to sew along with Haunted Adventure, but feel free to join in with any collection you'd like!
Spooky Lane Sew Along Churn Dash Row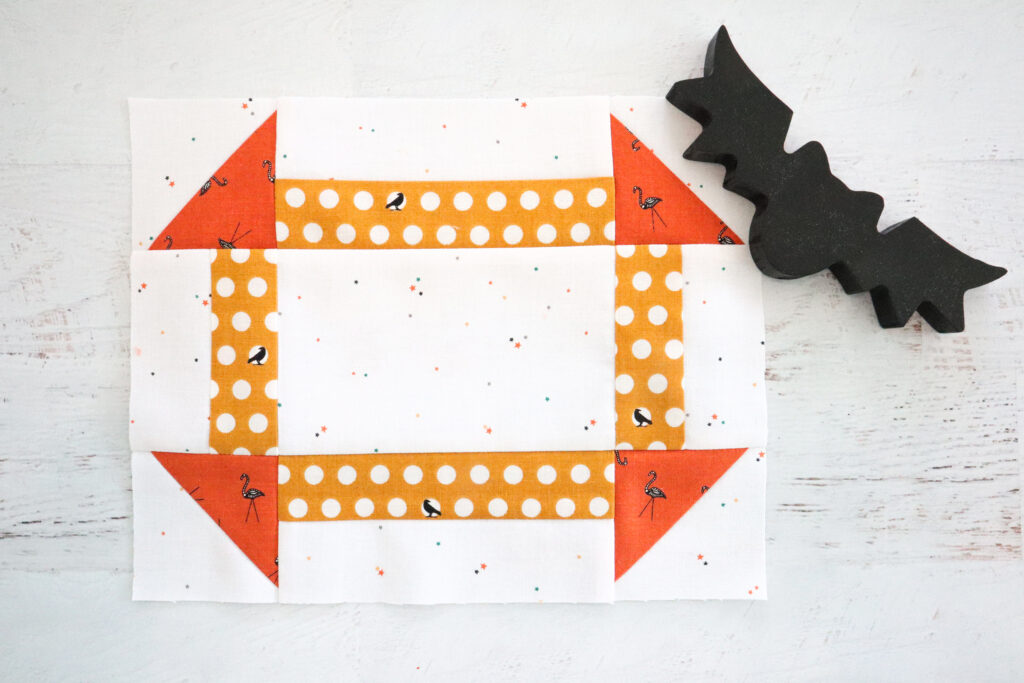 Row 2 is made up of really fun wide churn dash blocks. There are five blocks in the row, and they go together really quickly. I'll be sewing up the block in this week's video, so come join me on my YouTube channel on Monday at 2 pm CT!
Next week we'll be sewing up the cute bat rows. We would love to see your progress. You can share images on Instagram or in my Facebook group!