We're stitching away with another fun row – this week we're stitching up the Singing in the Rain Stitch Along Flowers! These flowers are so fun to stitch up.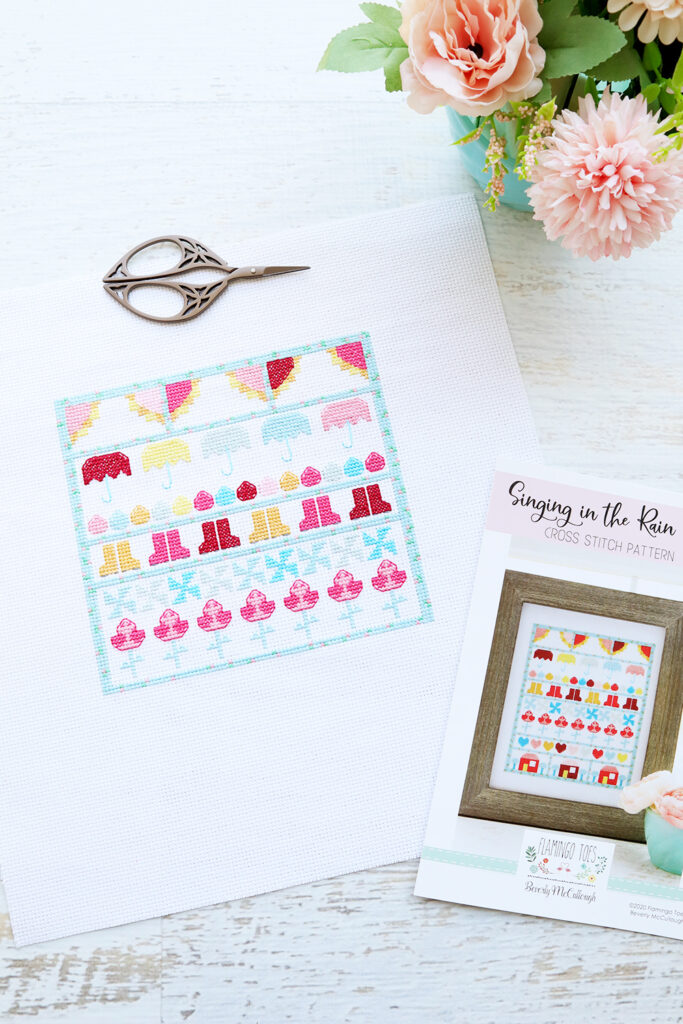 These little pink flowers are so fun and so cute! I made all my flowers the same colors but you could switch them up and make them different colors if you'd like!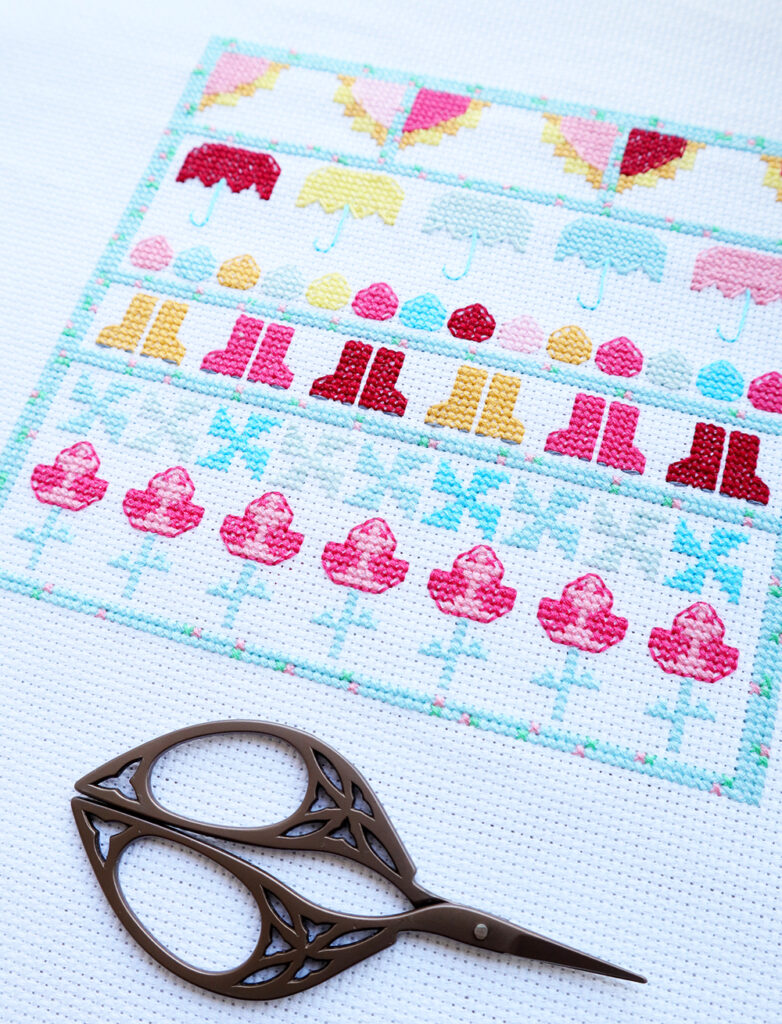 It's not too late to join in! We've been stitching away on this Singing in the Rain pattern every week and it's been such a great summer project.
You can find the Singing in the Rain Pattern in my shop – and this week there is a sale going on for 20% off the whole shop! Just enter the code SUMMERFUN at checkout!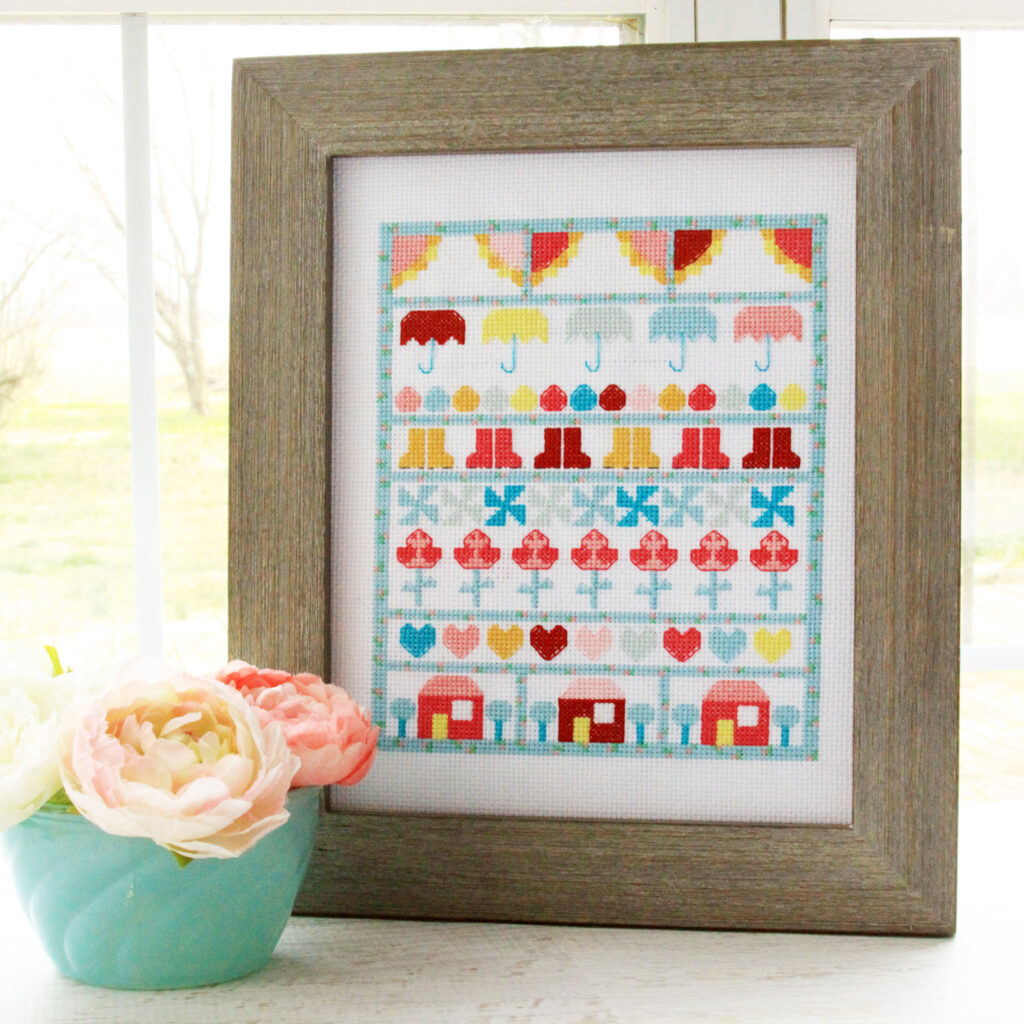 This row has some back stitching around the flowers and stems but if you don't like back stitching you can leave it off. The flowers look super cute without it too!
And don't worry too much if your flowers and leaves in your border aren't exactly as marked. They are just scattered randomly throughout the border so if you need or want to change them up you can!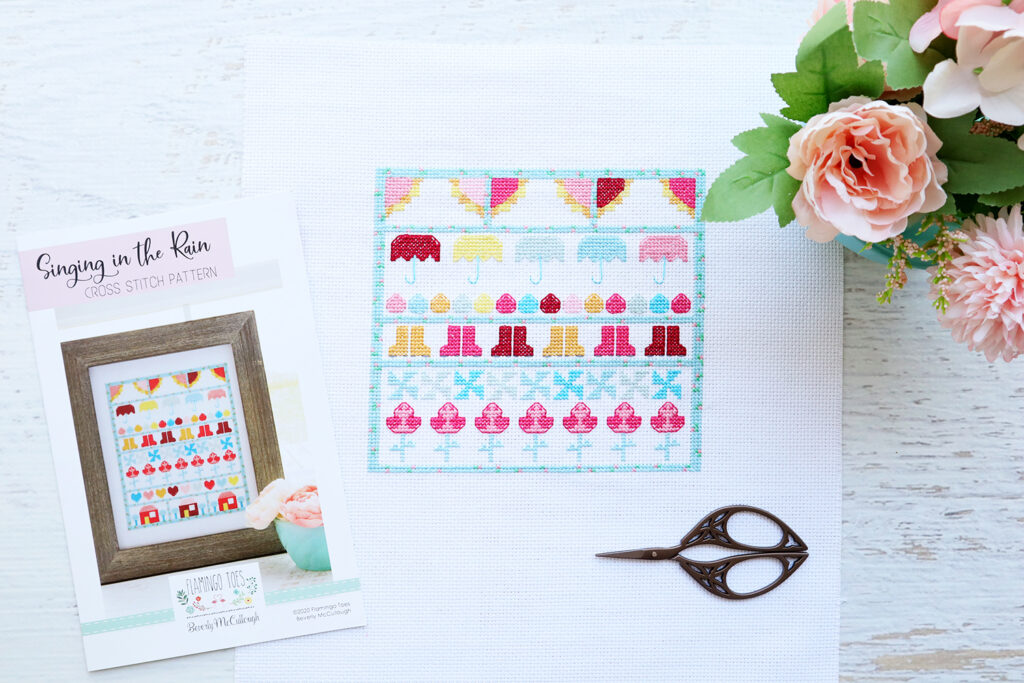 Singing in the Rain Stitch Along Flowers
You can check out all the other week's posts here: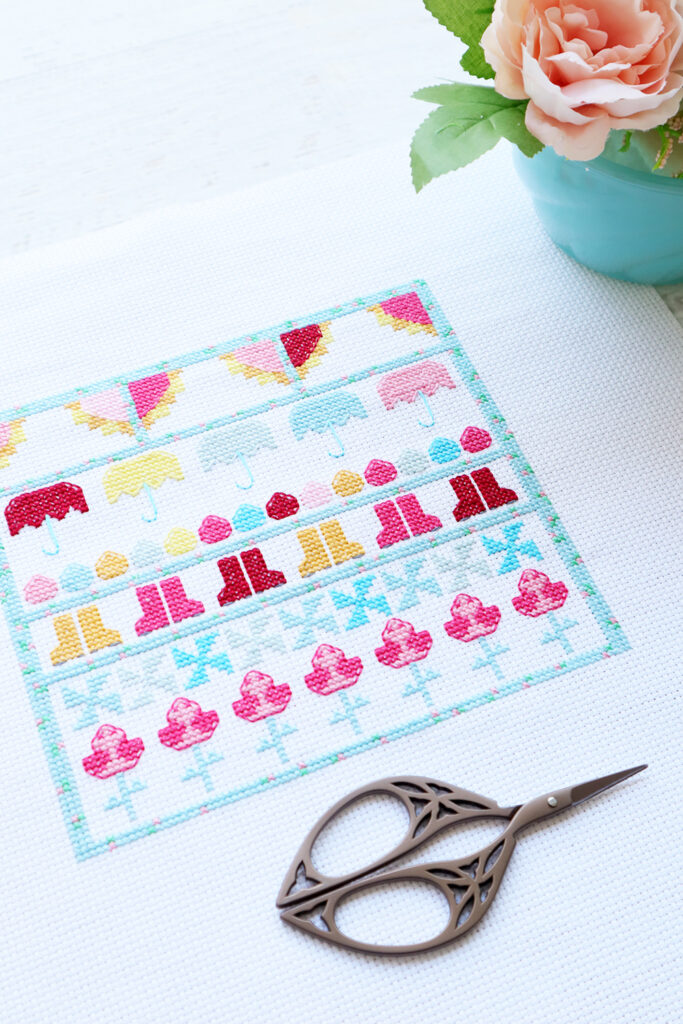 I can't believe we only have two weeks left! Just a cute little row of hearts and then some little houses for our neighborhood and we'll be all finished!