We are kicking of a fun summer of cross stitching today with the Singing in the Rain Stitch Along Week 1 – Border! This stitch along will be so fun to do – we get to spend time stitching suns, little umbrellas, boots and more!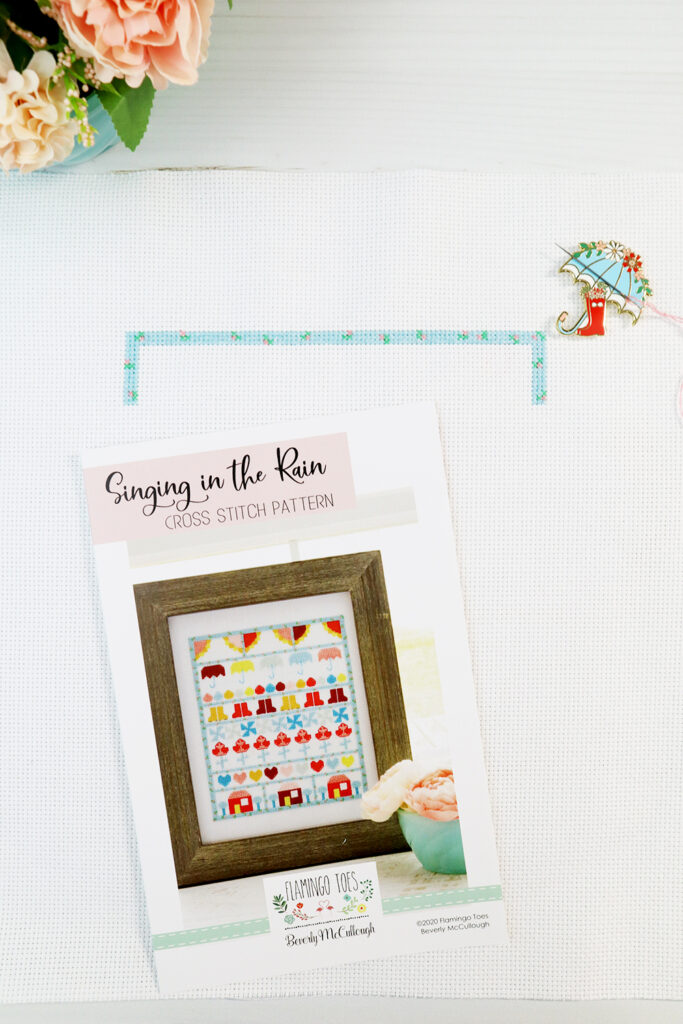 Each week we are going to be stitching through the Singing in the Rain Cross Stitch pattern. And taking it step by step will make it easy and fun to stitch along! It's also a great project to make to coordinate with the Singing in the Rain Quilt pattern!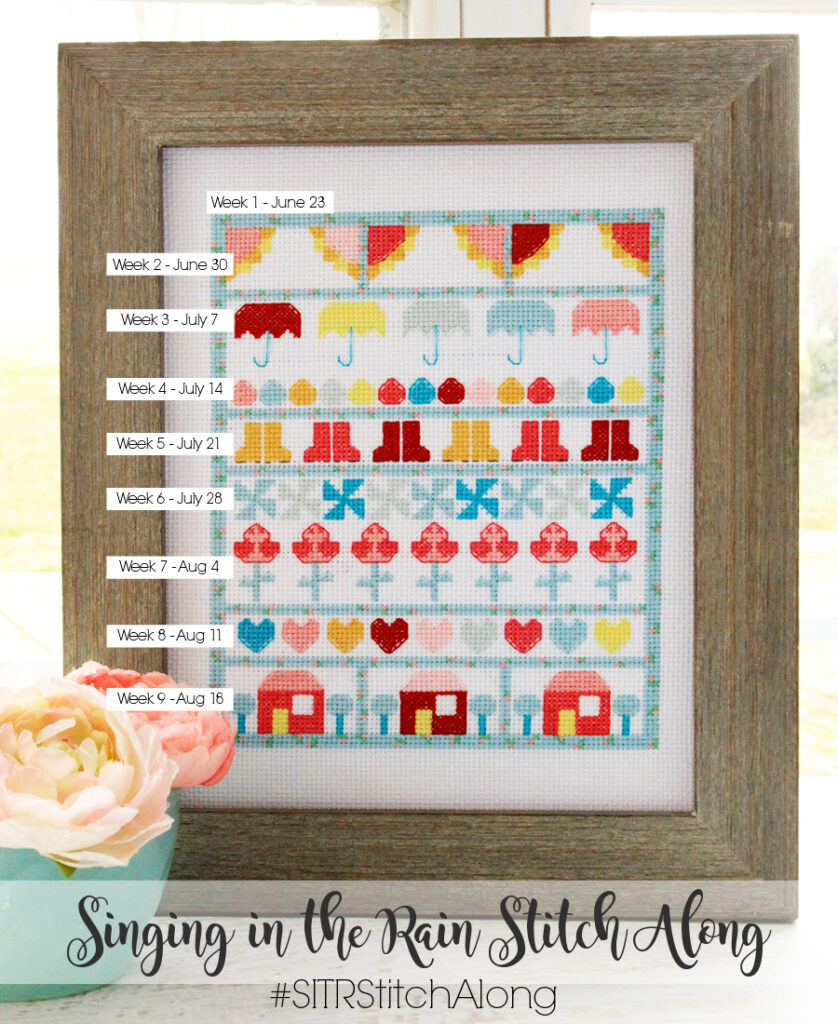 This week we are starting off with the Border! And it's such a fun border – there are little "flowers" scattered throughout to add some fun color.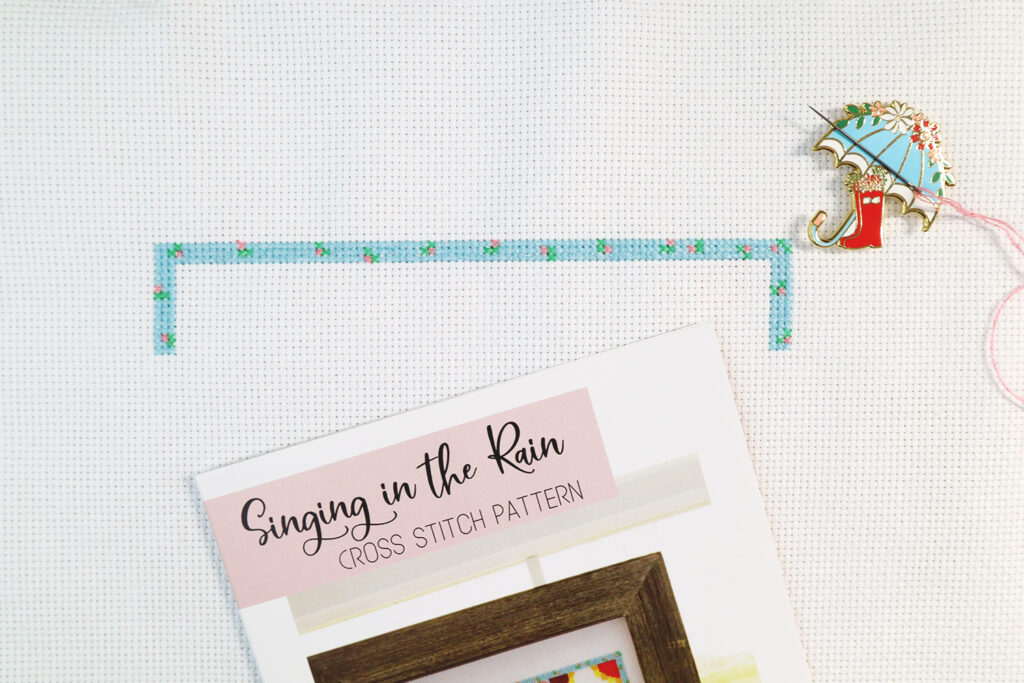 I have done just the top row and sides of Row One but feel free to do as much of the border as you'd like. I'm going to stitch my border sections as I do the nearby rows but if you want to stitch all the borders now that's great!
The flowers in the borders are easy to do – they're just different colors scattered throughout the aqua.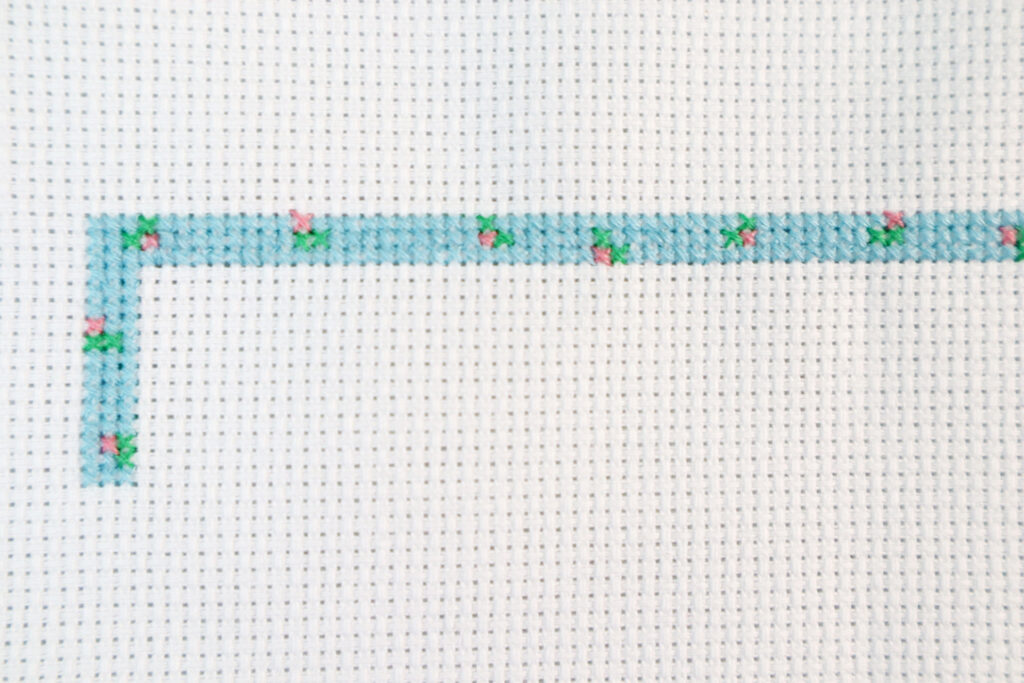 I'm also using my Umbrella and Boots Needle Minder – it goes great with this pattern! You can find it in my shop here. It's always fun to match your needle minder to your project. :)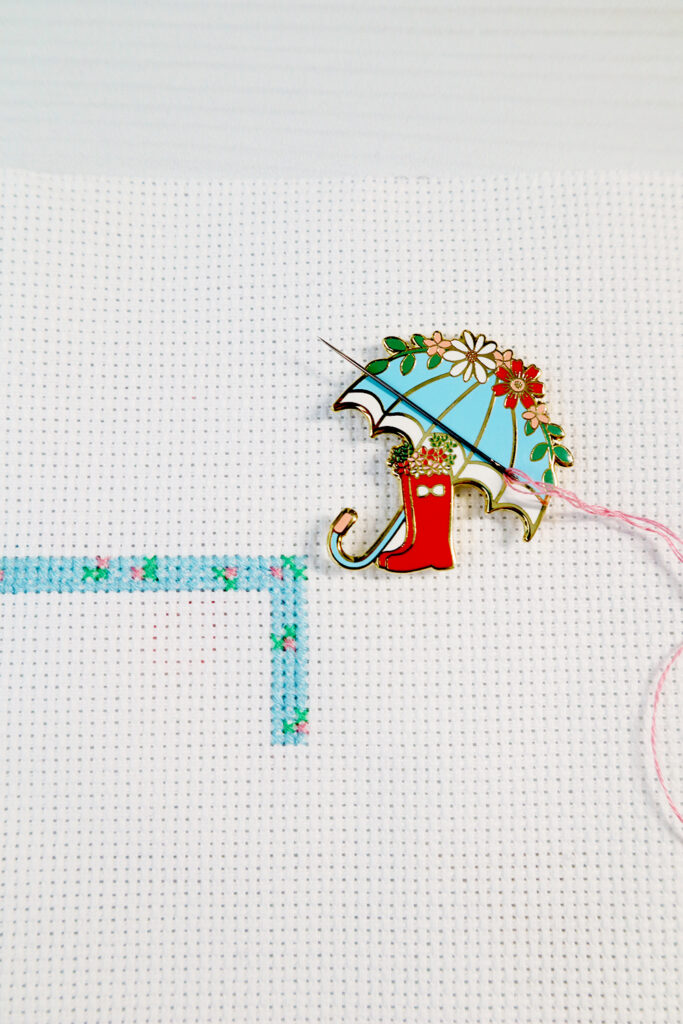 Singing in the Rain Stitch Along Week 1 – Border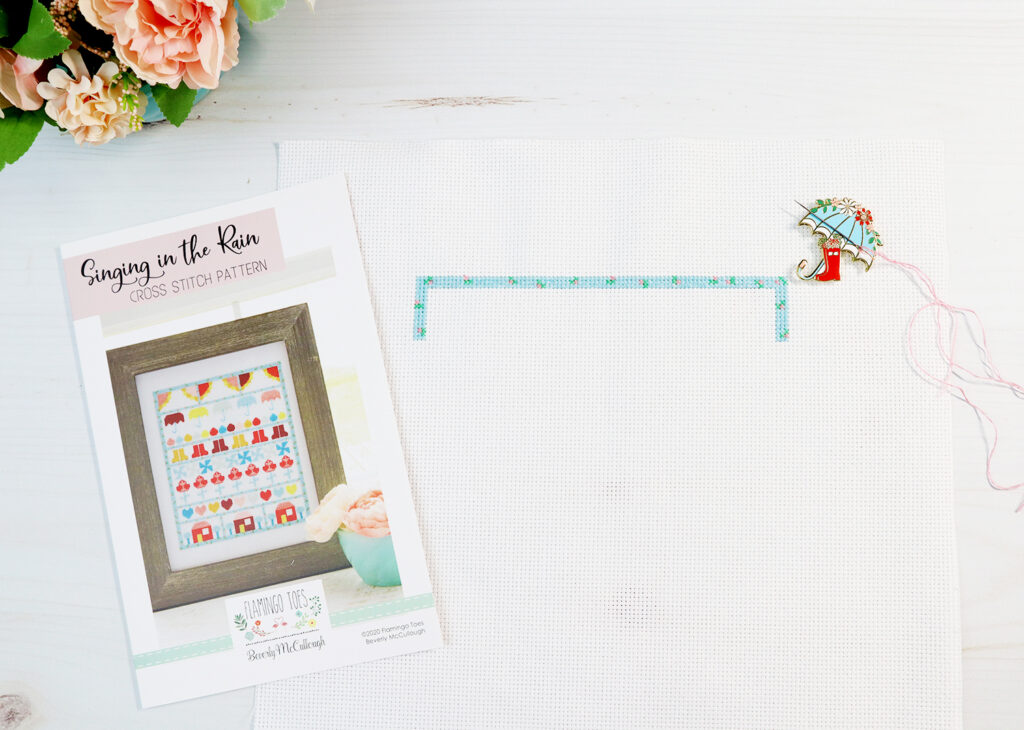 I'd love for you to stitch along with us! You can find my pattern here – click here for the PDF pattern and here for the Paper Pattern.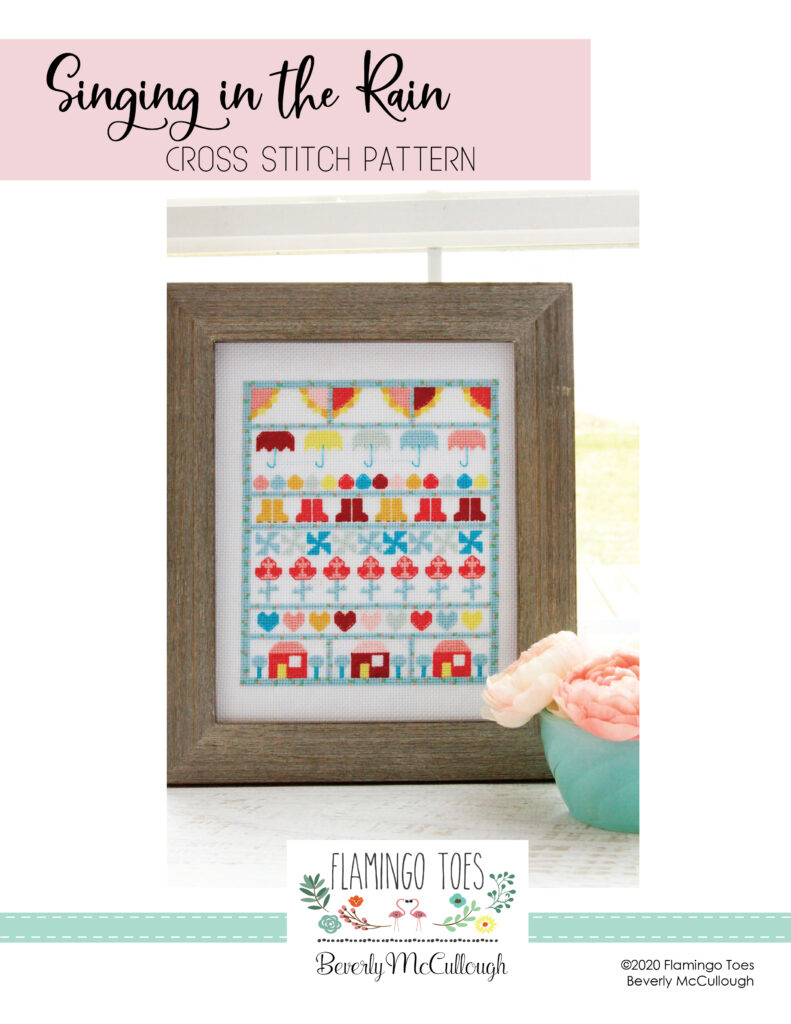 Kimberly from Fat Quarter Shop is stitching along with us too! She has put together the floss set she's using and you can pick that up and stitch along with the same colors.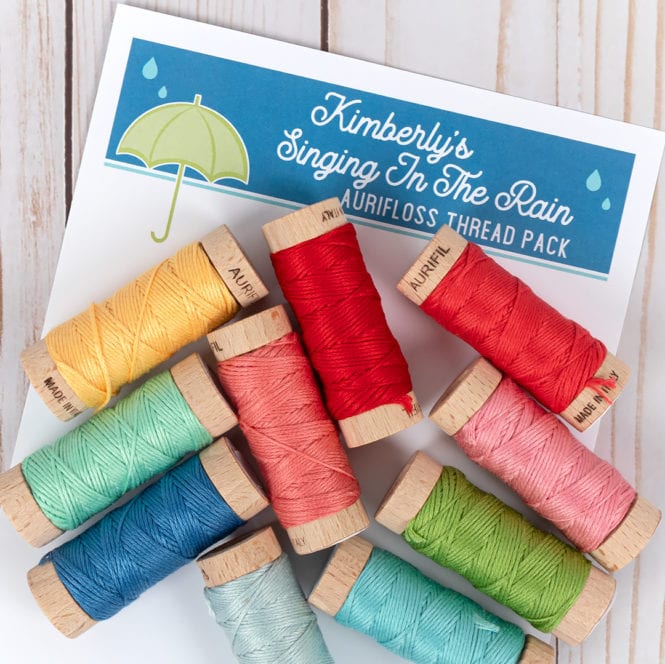 She'll be sharing her progress on her Flosstube channel as well so you can follow along with her there.
I'd love for you to share your progress on social media and in my Facebook group! We'd love to see your stitching and color choices too! Share your photos with the hashtag #SITRStitchAlong!