I'm excited to show off this darling new vintage floral pin cushion needle minder – it is just releasing today! This embroidery needle minder makes keeping track of your needles so much easier.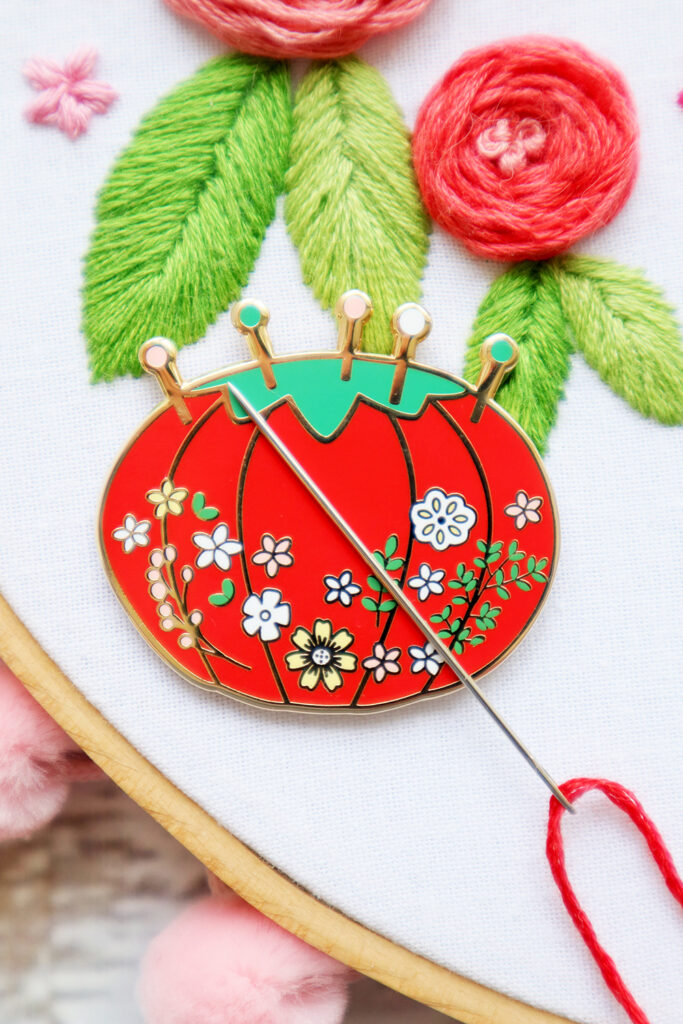 I've always loved vintage sewing notions – I have a sweet collection of buttons, some needle cards, and of course a few tomato pincushions! They are just so cute – I knew that a little tomato pincushion needed to be a needle minder.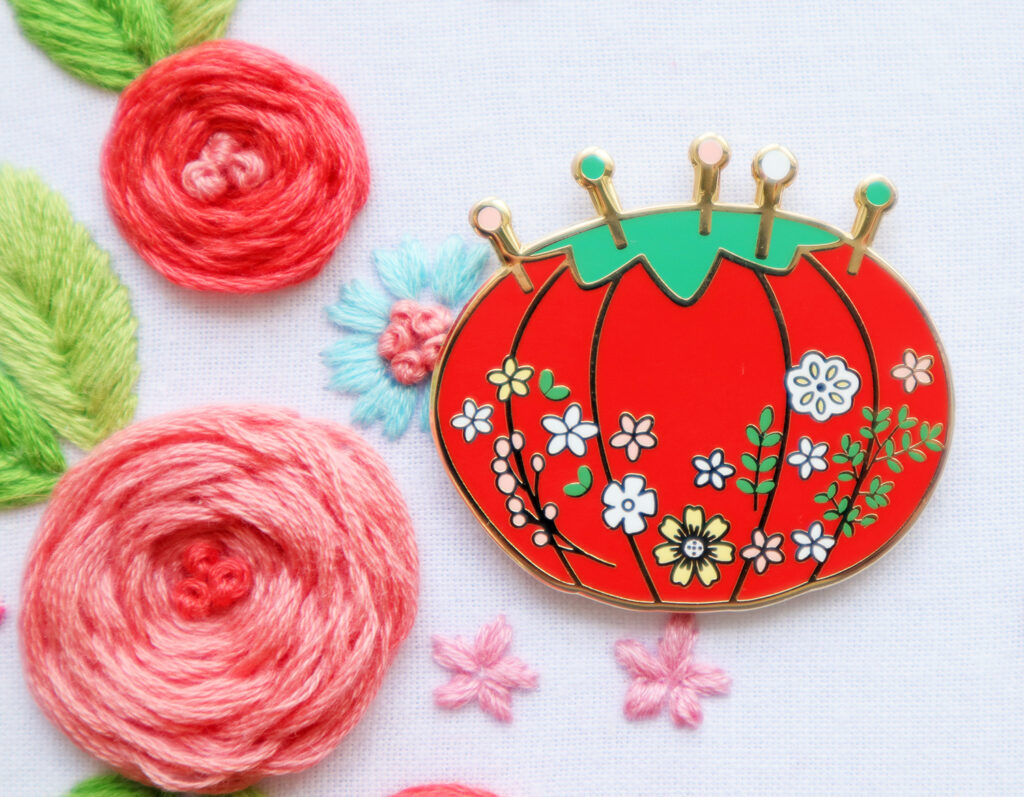 If you're new to Needle Minders, they are very similar to enamel pins. But instead of a pin back, these have two magnets! One is glued to the back of the enamel design and the other is loose. They are perfect for holding your needle when you aren't stitching. Just place the cute side of your minder on the front of your stitching project and place the loose magnet on the back side. The two magnets will "stick" together and hold the minder in place. Then you can rest your needle on the minder and the magnets will hold it. No more putting your needle through your fabric, or into the arm of your sofa, or even . . . on the floor! :)
New Vintage Floral Pin Cushion Needle Minder
This little pin cushion is covered in little flowers (of course) and it has a few pins in it too! The colors are nice and bright and the pin cushion is 1 1/2″ wide so it's a great size for most projects.
You can use needle minders for embroidery, cross stitch, and other needlework projects. They are also great for paper piecing and even binding! You can wear them as well – they make a cute fashion accessory!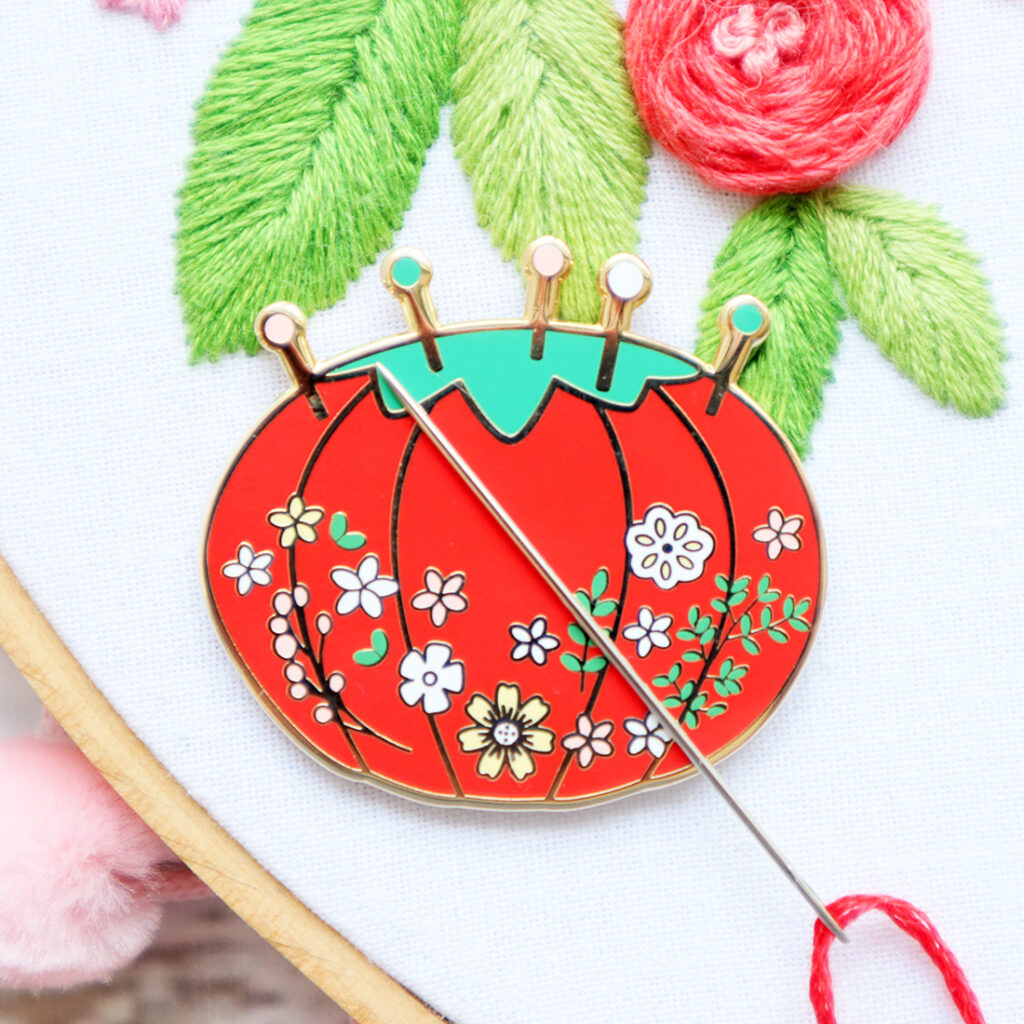 This new embroidery needle minder is in the shop today and I thought we should celebrate with a discount code!
Enter the code SUMMERFUN at checkout for a 20% discount on your ENTIRE purchase! There is also free shipping on all US orders over $35.
Click here to visit the shop and check out the new pin cushion needle minder!
The sale will last through Sunday, August 9.
I can't wait to hear what you think of the new needle minder!