We have a fun new row to stitch up this week! These Singing in the Rain Cross Stitch Along Rain Boots are so cute! I can't wait to see what colors you stitch them up in!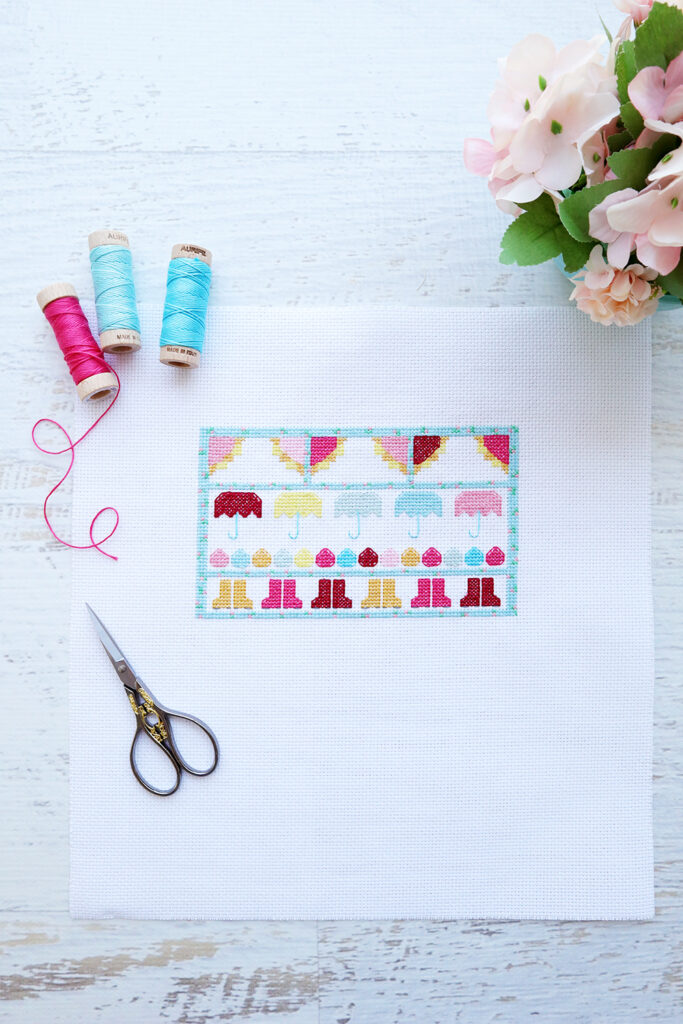 We're at the halfway point for the stitch along! We only have four rows left and I'm having so much fun with this – I hope you are too! This week we are stitching up the sweetest little rain boots.
We are stitching up six sets – I stitched mine in pinks and yellow but feel free to have fun with the colors. Or add little polkadots or stripes to them!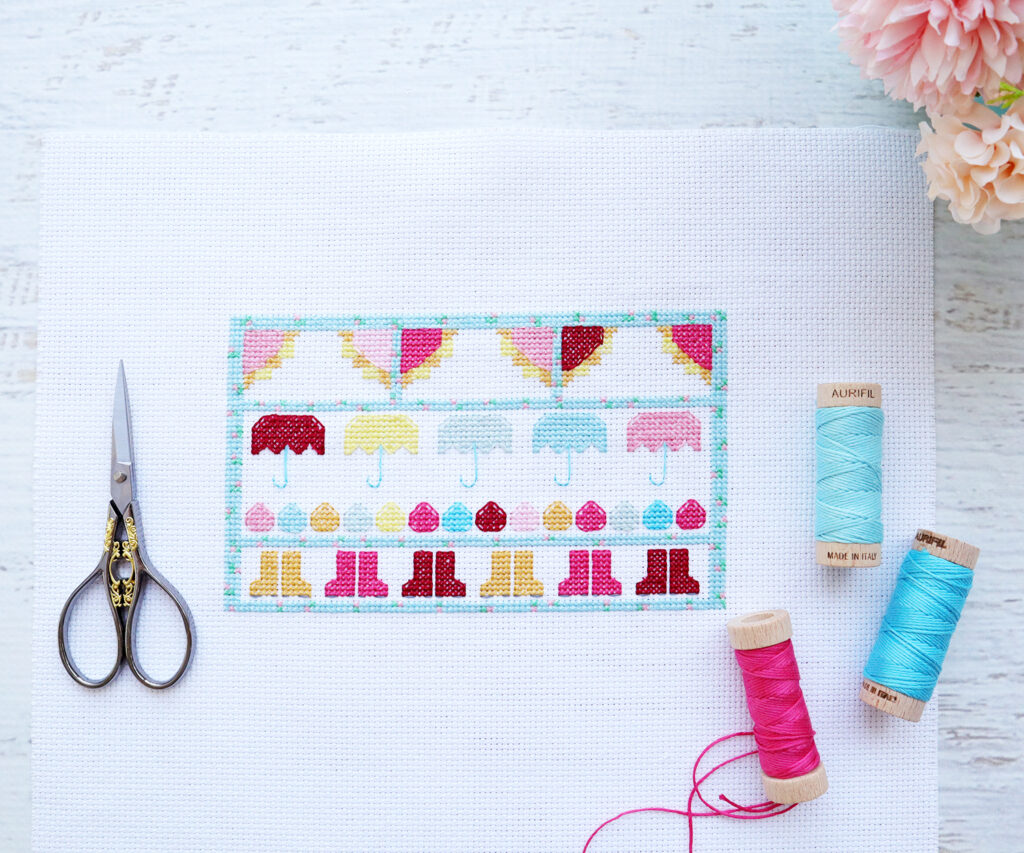 I carried on with my border this week since the boots sit on the row by themselves. I will confess that I switched up a few of my little flowers in the lower border but that is the fun thing about the border – you can put the little flowers anywhere!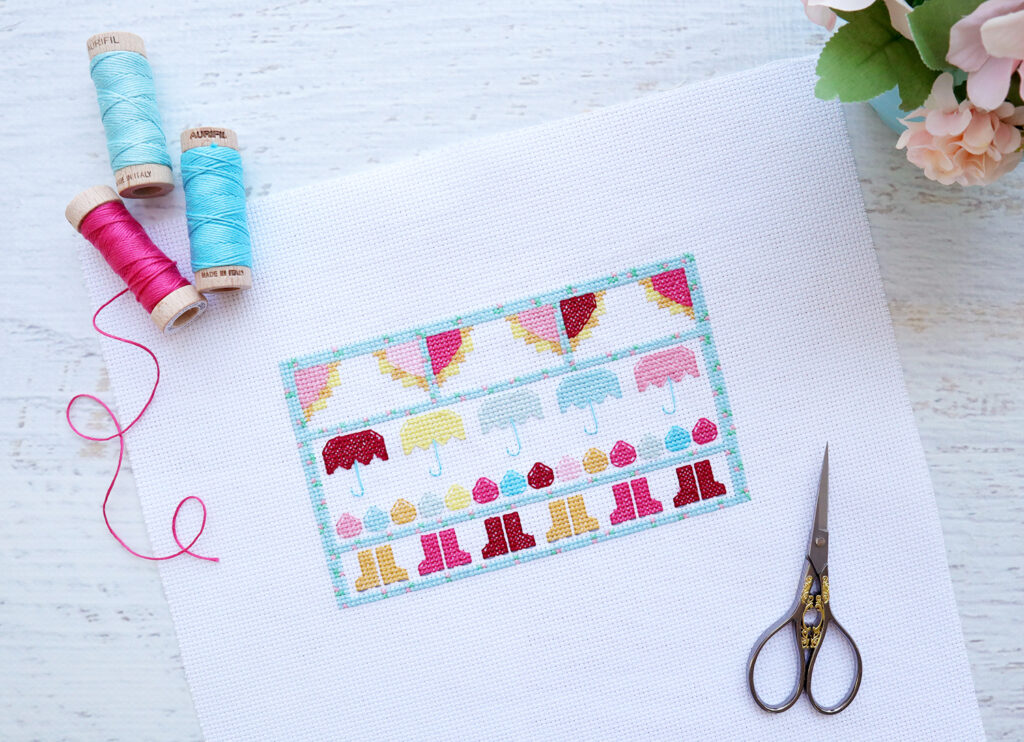 Singing in the Rain Cross Stitch Along Rain Boots
It's not too late to stitch along! This is such a great summer project. You can find the pattern in my shop! You can also find a thread set for the pattern at Fat Quarter Shop! I also have two little matching needle minders. It's always fun to match your needle minder to your stitching. :)
This is my Umbrella Needle Minder!
And this is my little Sunny Daisy Dresden!
You can share your progress with the hashtag #SITRStitchAlong!
You can find the other weeks here: