We are jumping right into the sweet Singing in the Rain Cross Stitch Sun Row this week! This is such a fun row to stitch up!
I love this bright happy little row! You could have a lot of fun with this and change up the colors – use yellows for the suns and make the rays pink and orange!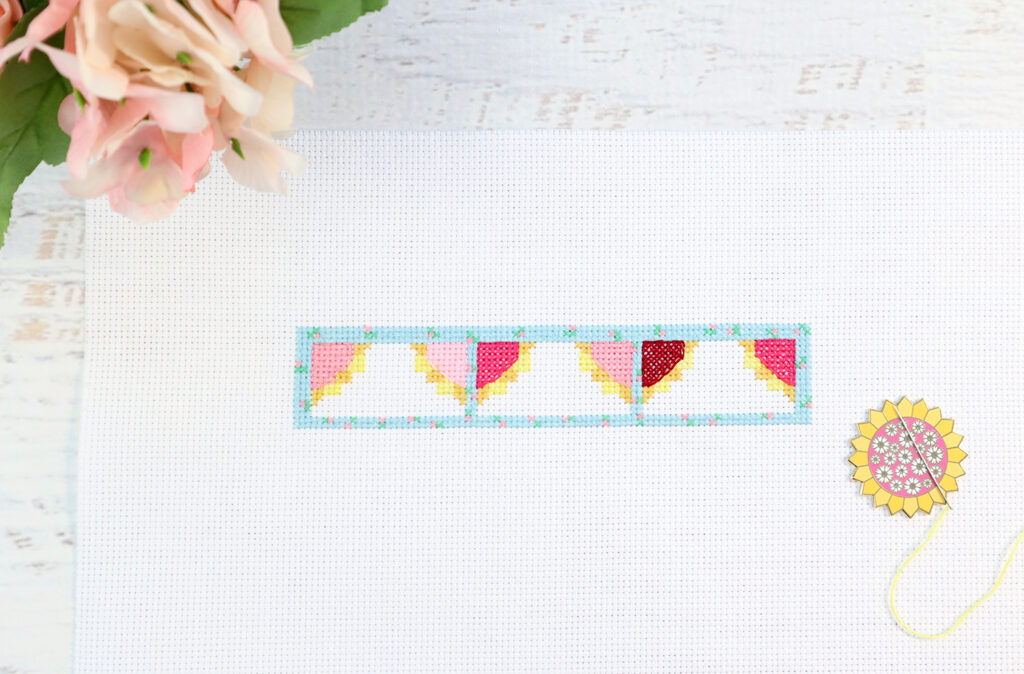 I'm stitching up my border with each section but you can stitch it up however you'd like.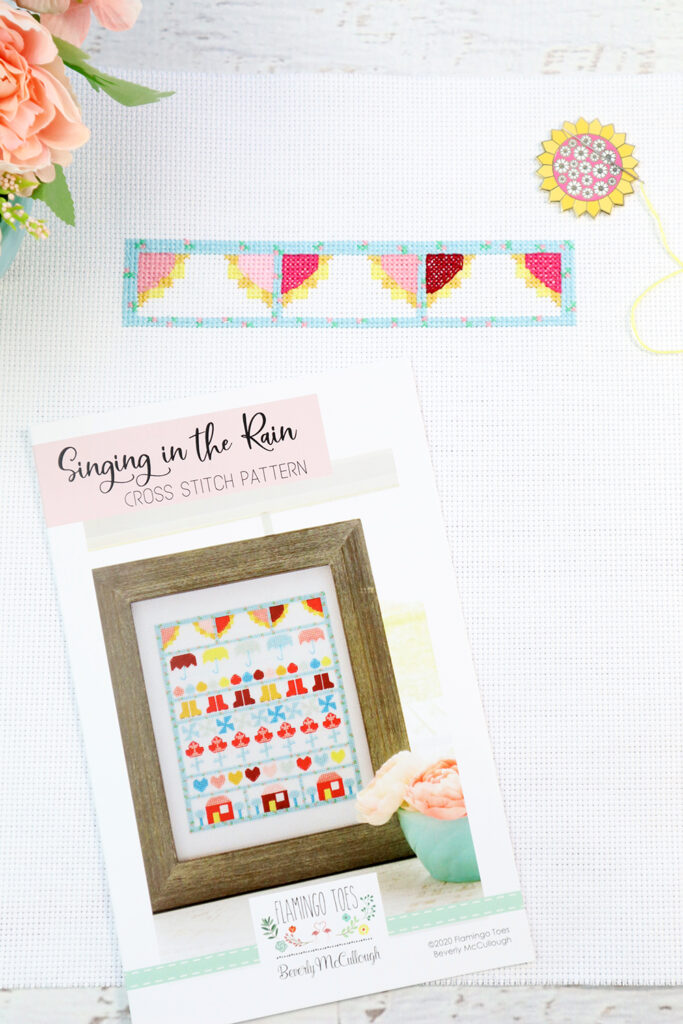 Singing in the Rain Cross Stitch Sun Row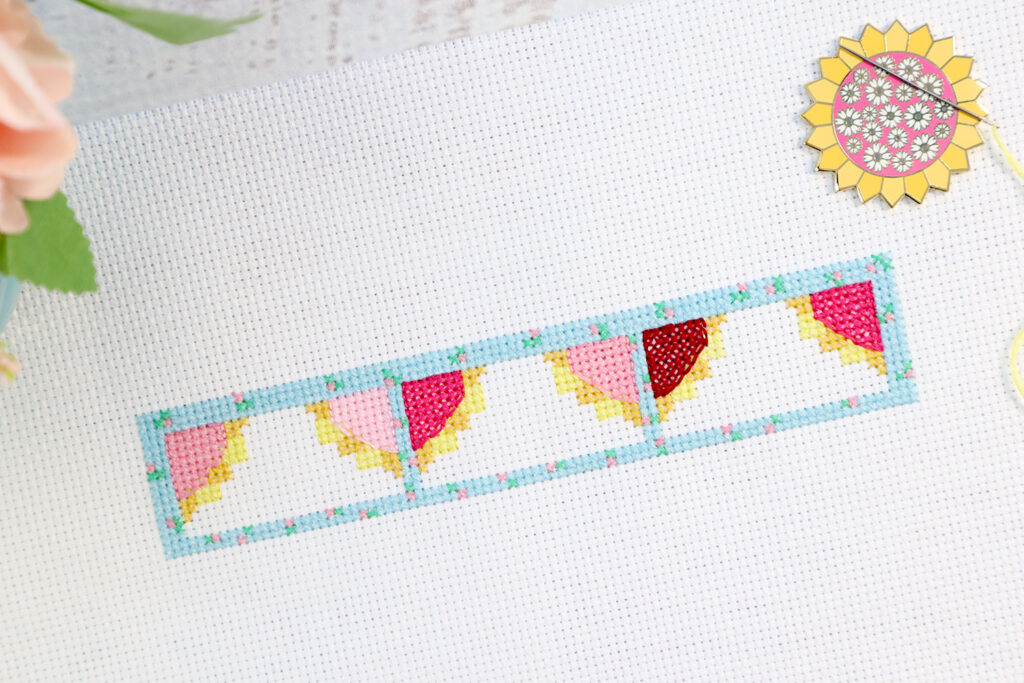 I'd love for you to join in and stitch along with us! You can find the pattern in my shop in both PDF and Paper pattern version.
You can also find my cute matching needle minders in the shop as well – both the Umbrella and the little Dresden Sun!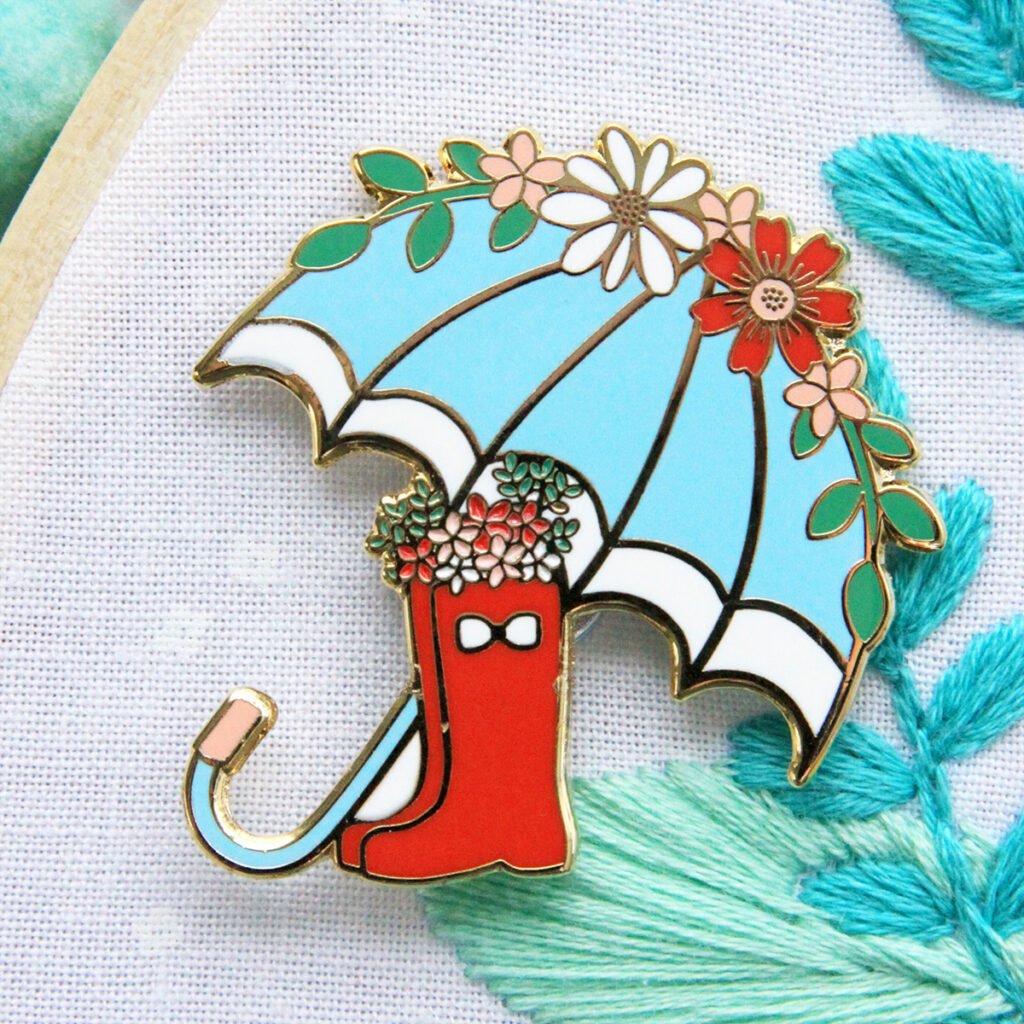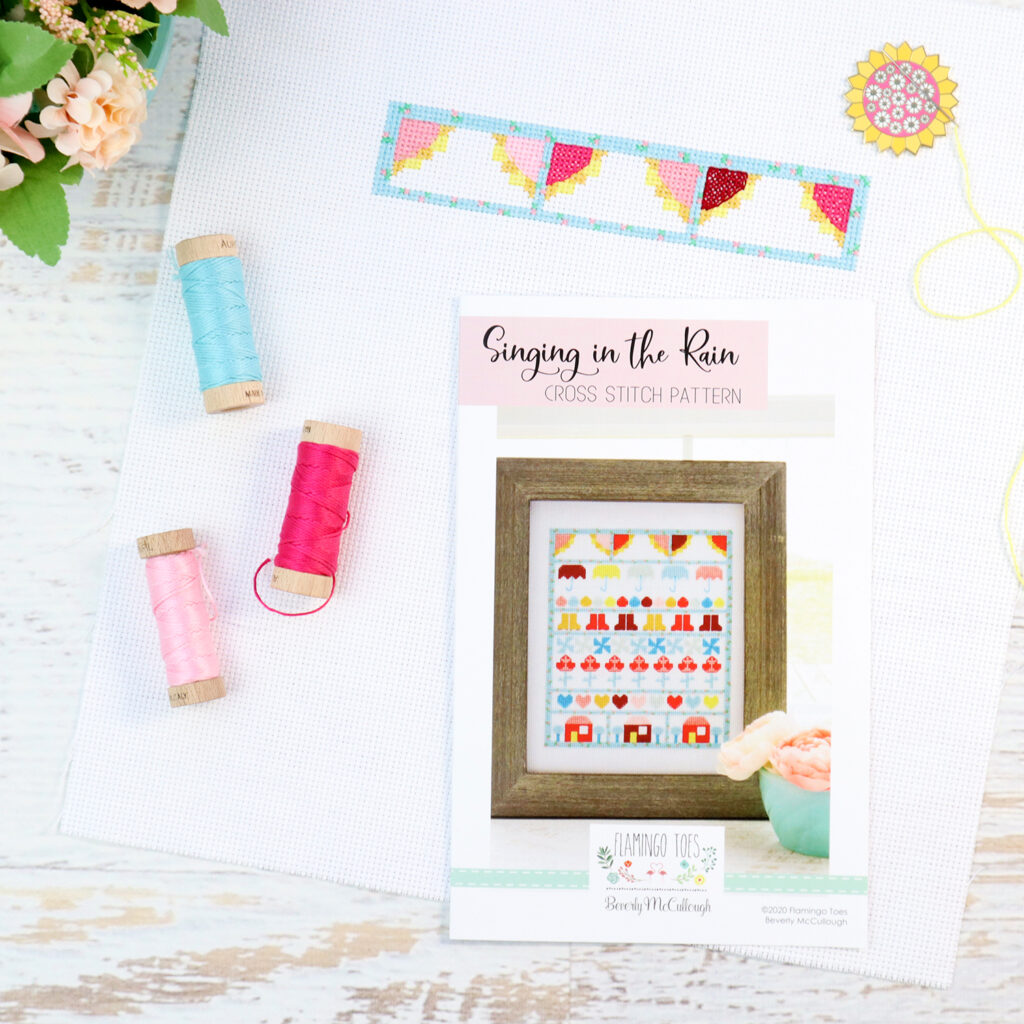 There is some back stitching in this pattern but feel free to do what you prefer. The little suns would look just as great if you don't want to add that outline.
You can share your progress on social media with the hashtag #SITRStitchAlong. Next week we will be making those cute little umbrellas!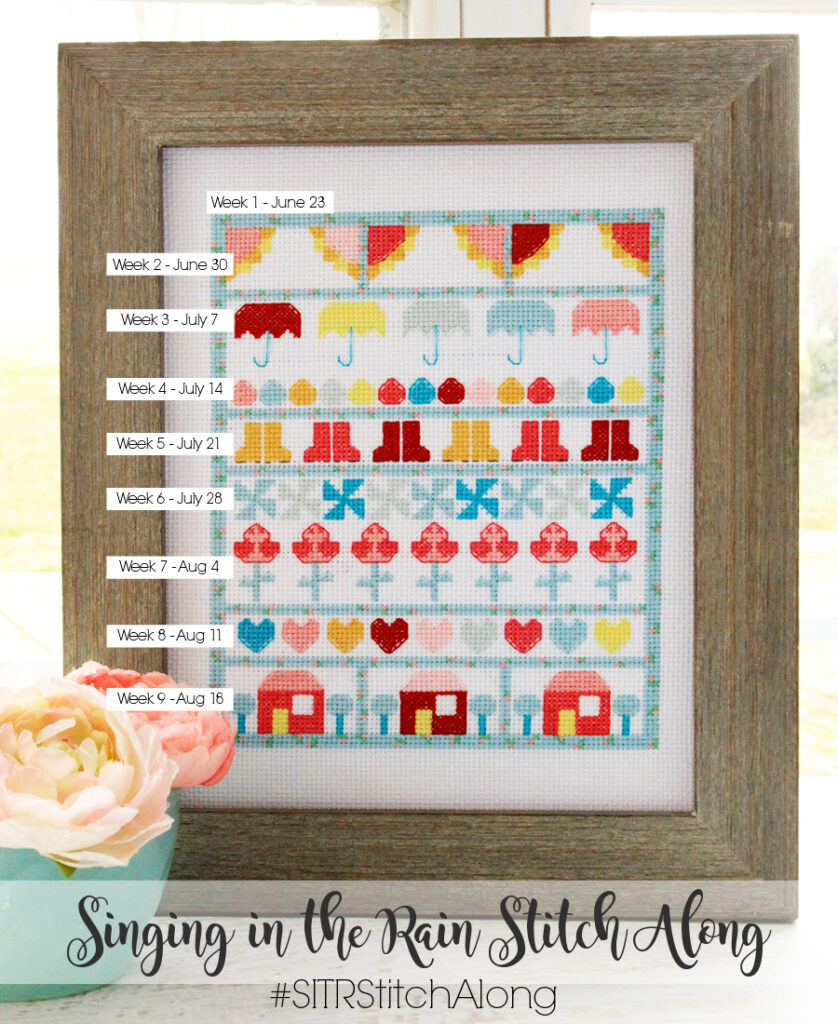 Make sure you're following along with Kimberly Jolly (from the Fat Quater Shop) as well – she's sharing her progress on her weekly Flosstube videos! It's so fun to see different versions and colorways of a pattern!
Click here to check out the first week of the stitch along –
Singing in the Rain Cross Stitch Border