We're stitching up another fun week with these Singing in the Rain Stitch Along Rain Drops! These are quick and fun to stitch and a great way to use up small sections of thread!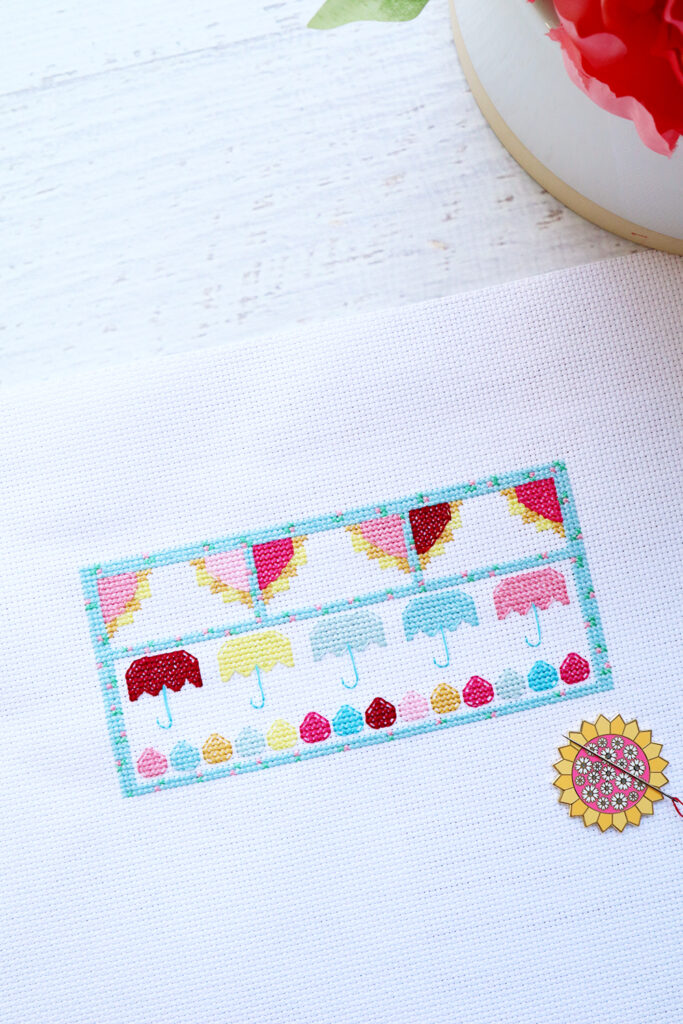 This week we are stitching up all the little rain drops in the row! When we did the Singing in the Rain Quilt Sew Along there were some of those sewing along that added their rain drop row above the umbrellas. So if you haven't stitched this section yet you have that option!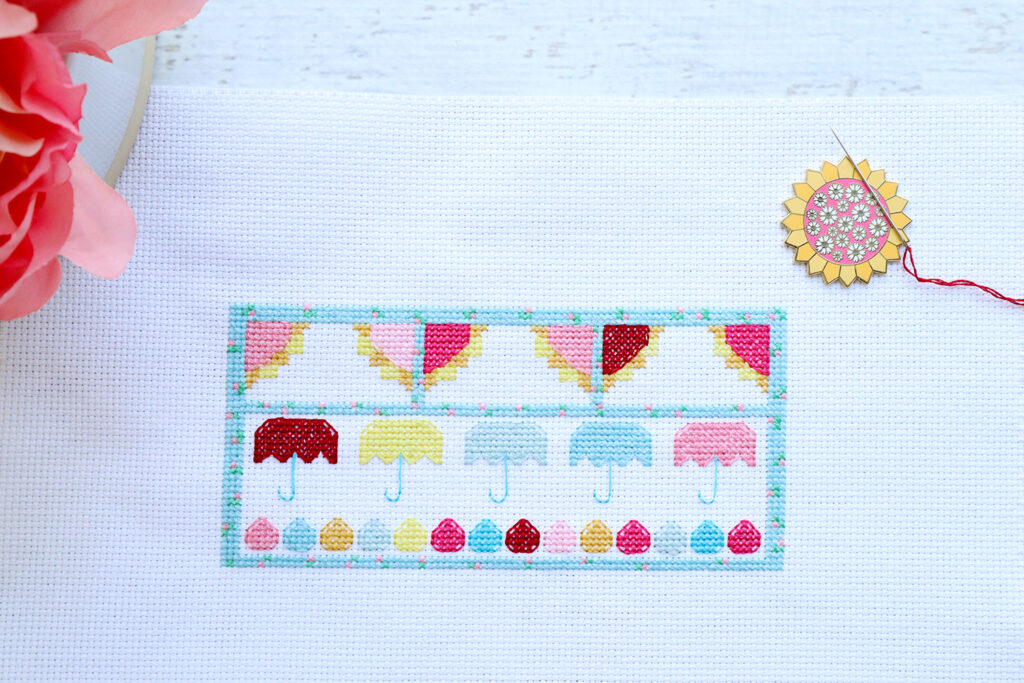 These would be so sweet in shades of blue too so feel free to change up your colors!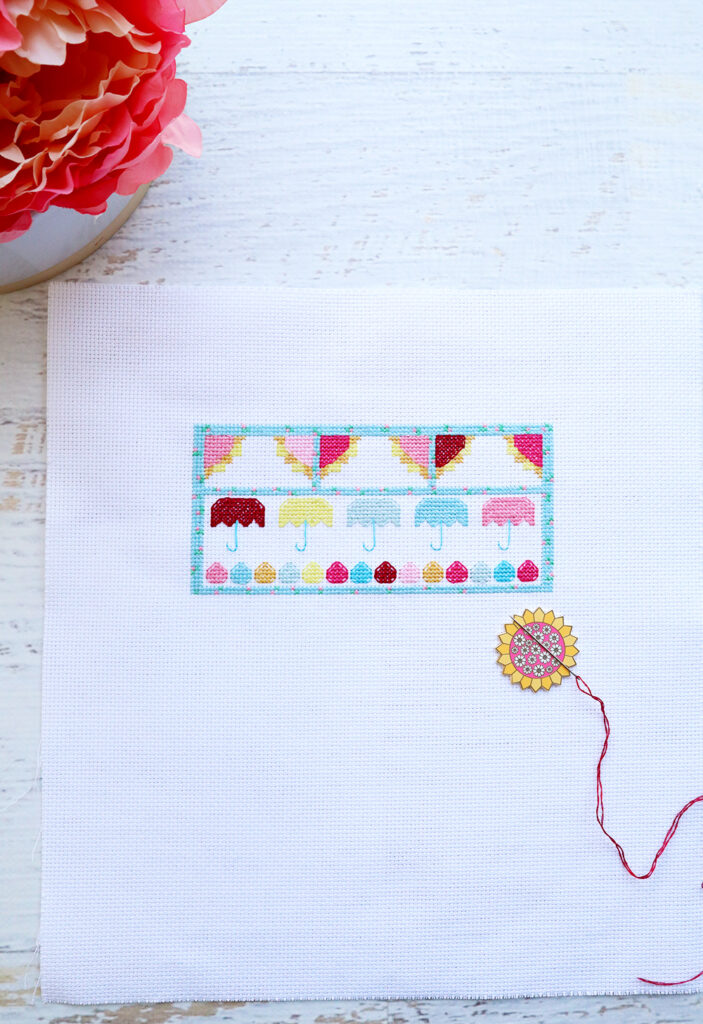 These rain drops are quick to do and don't take much floss to make. If you've saved pieces from the other rows these are perfect to use them with. I ran the starting threads into the row below each rain drop so it would be mostly hidden. I also did the outlining row at the same time as the stitching so I wouldn't have to go back and forth with colors.
This fun little Dresden Needle Minder makes it super easy to hold your needle when you aren't stitching so you don't have to put it through your Aida.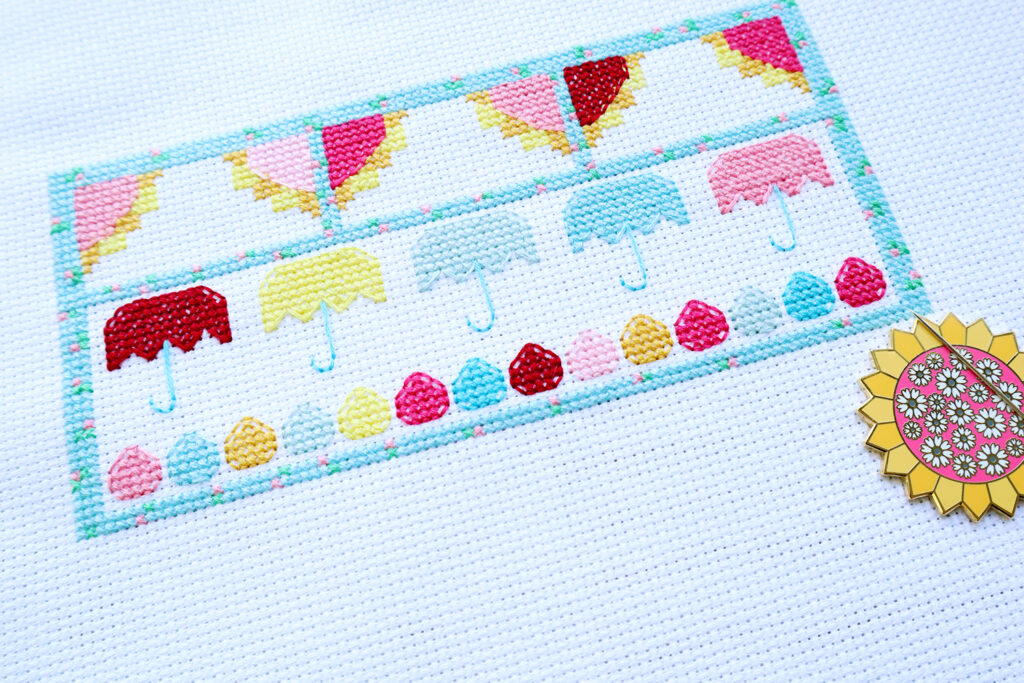 Singing in the Rain Stitch Along Rain Drops
You can share your progress with the hashtag #SITRStitchAlong! And you can follow along with Kimberly from Fat Quarter Shop as she stitches along as well!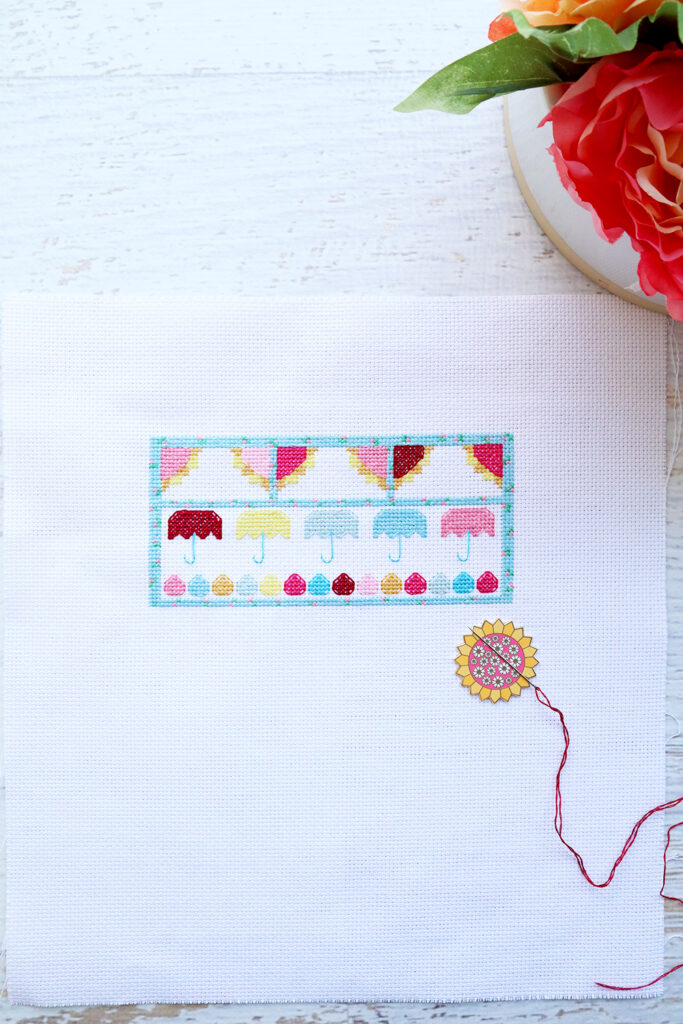 You can find the other weeks in the Stitch Along here!