It's another fun week of cross stitching! This week we're working on the Singing in the Rain Cross Stitch Along Pinwheels. They are quick and cute!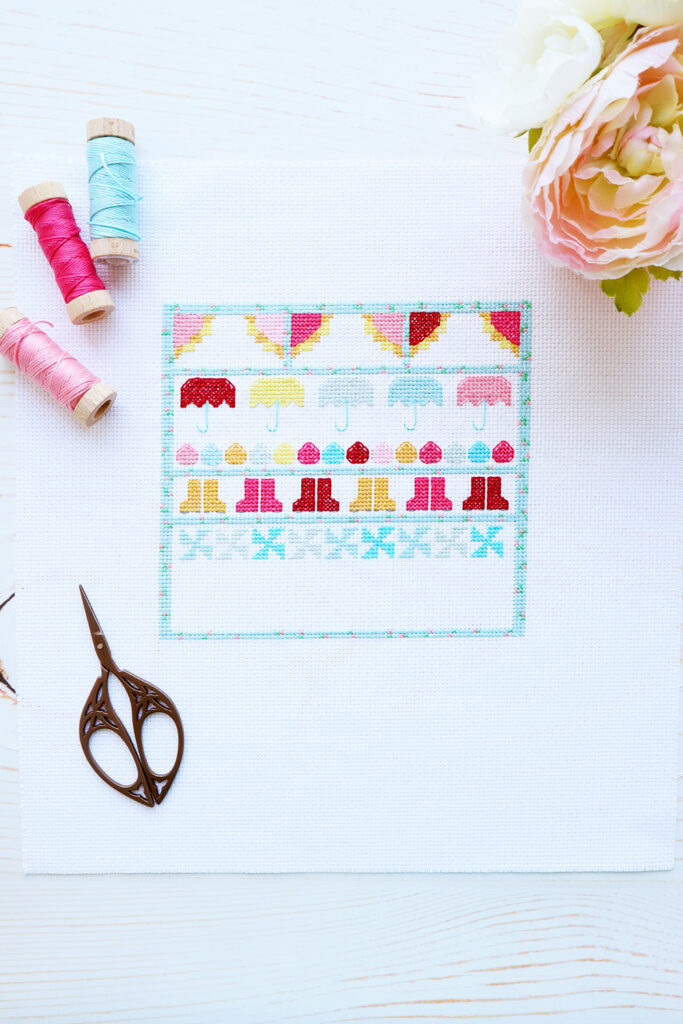 If you're new to the Stitch Along – every week we are cross stitching up a row in my Singing in the Rain Cross Stitch pattern. It's been such a fun and relaxing project to work on in the evenings. And it's not too late to join in – you can dive in at any time!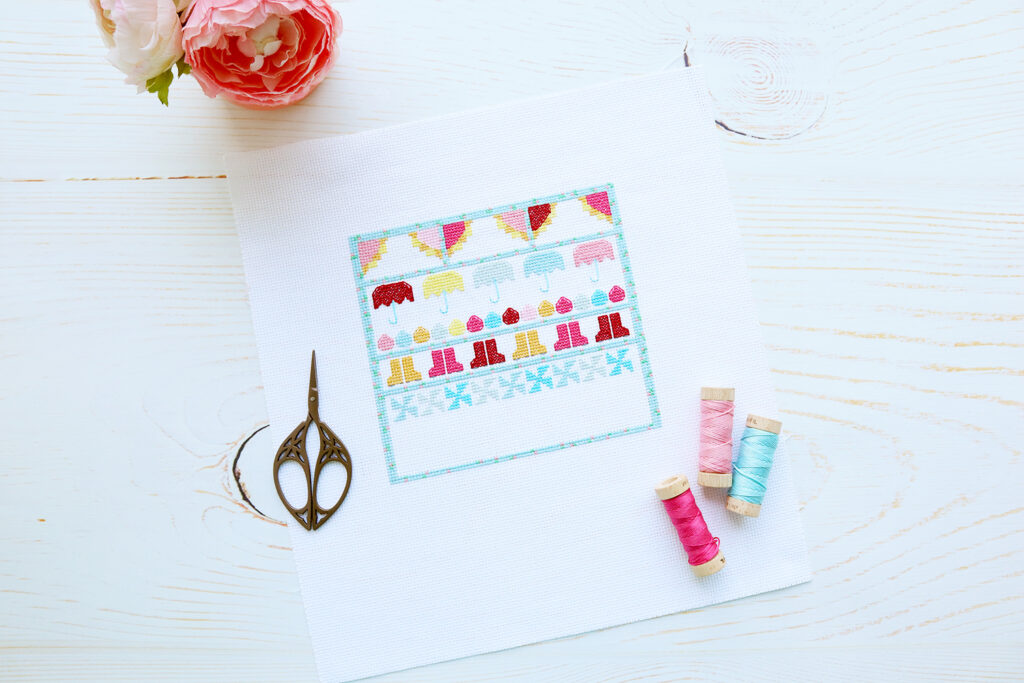 This week we are working on the cutest little pinwheels. These are pretty quick to stitch! I made mine in shades of blue, but feel free to change those up and make them colorful, or you could do shades of pink or yellow!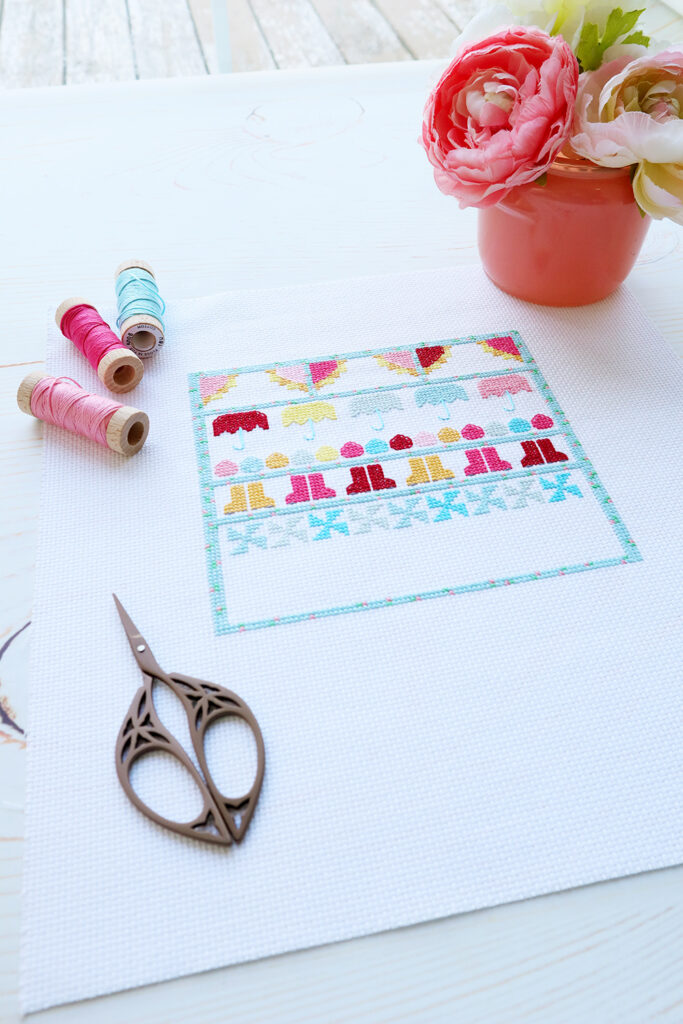 I'm using Aurifil for my stitching. It is so easy to keep the threads tidy on their wooden spools! You can find a similar colorway thread set at Fat Quarter shop – that is what Kimberly from Fat Quarter Shop is stitching with and it's turning out so great!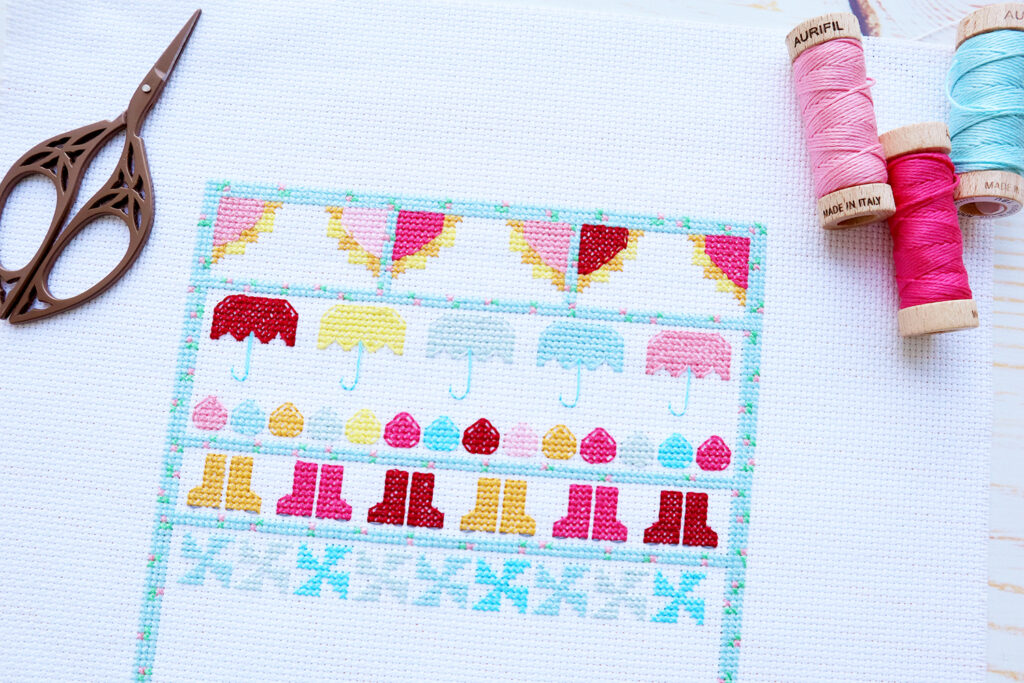 Singing in the Rain Cross Stitch Along Pinwheels
I can't wait to see your pinwheels! You can share your projects with #SITRStitchAlong on social media. And you can find the previous week's here: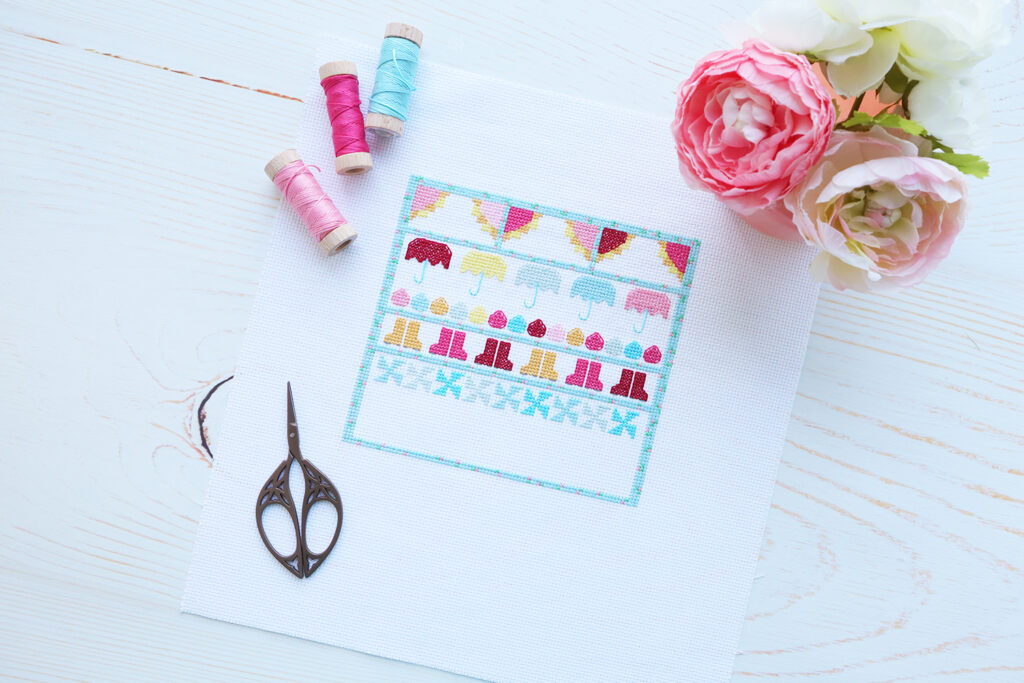 See you next week for our cute little flowers!