Stardust fabric is almost here and that means it is time for new quilt patterns! Stardust Quilt Patterns are Here!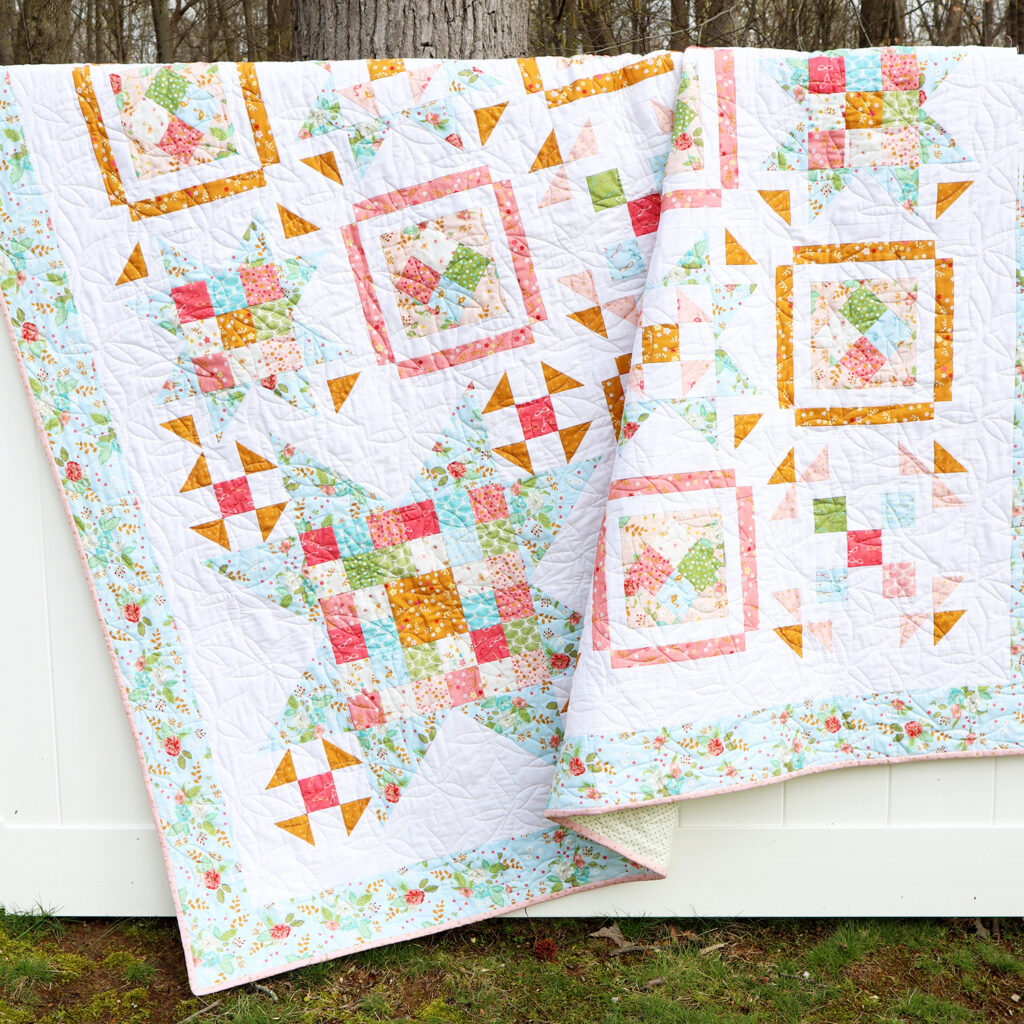 I had so much fun designing quilt patterns for my new fabric collection, Stardust! I wanted them to have a fun, vintage vibe, just like the fabric. They are all so fun to sew up, and they have fun 40's song names as well! I can't wait for you to see them all.
First up is the Swinging on a Star quilt pattern!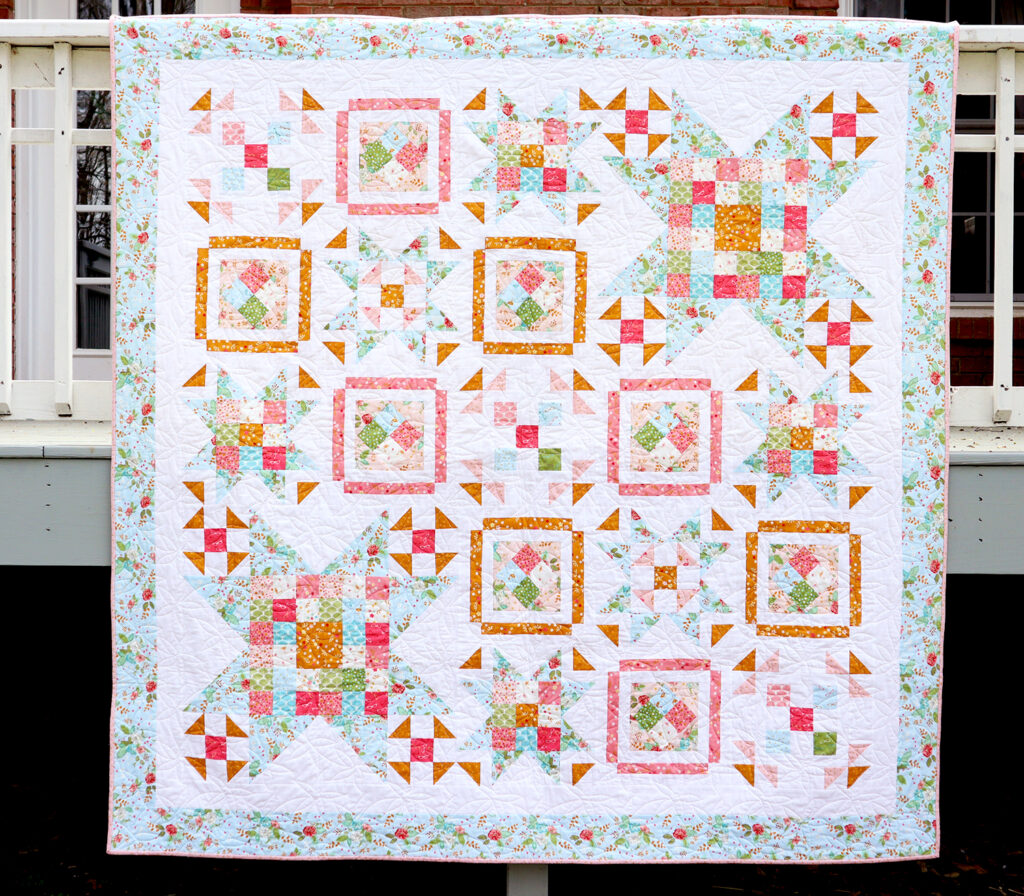 This is such a fun sampler-style quilt pattern, made up of star blocks! It is precut friendly – perfect for fat quarters!
We'll be doing a sew along with this quilt starting April 26 – you can read all about it here. It will also be available as a kit in the next couple of weeks, check with your local quilt shop!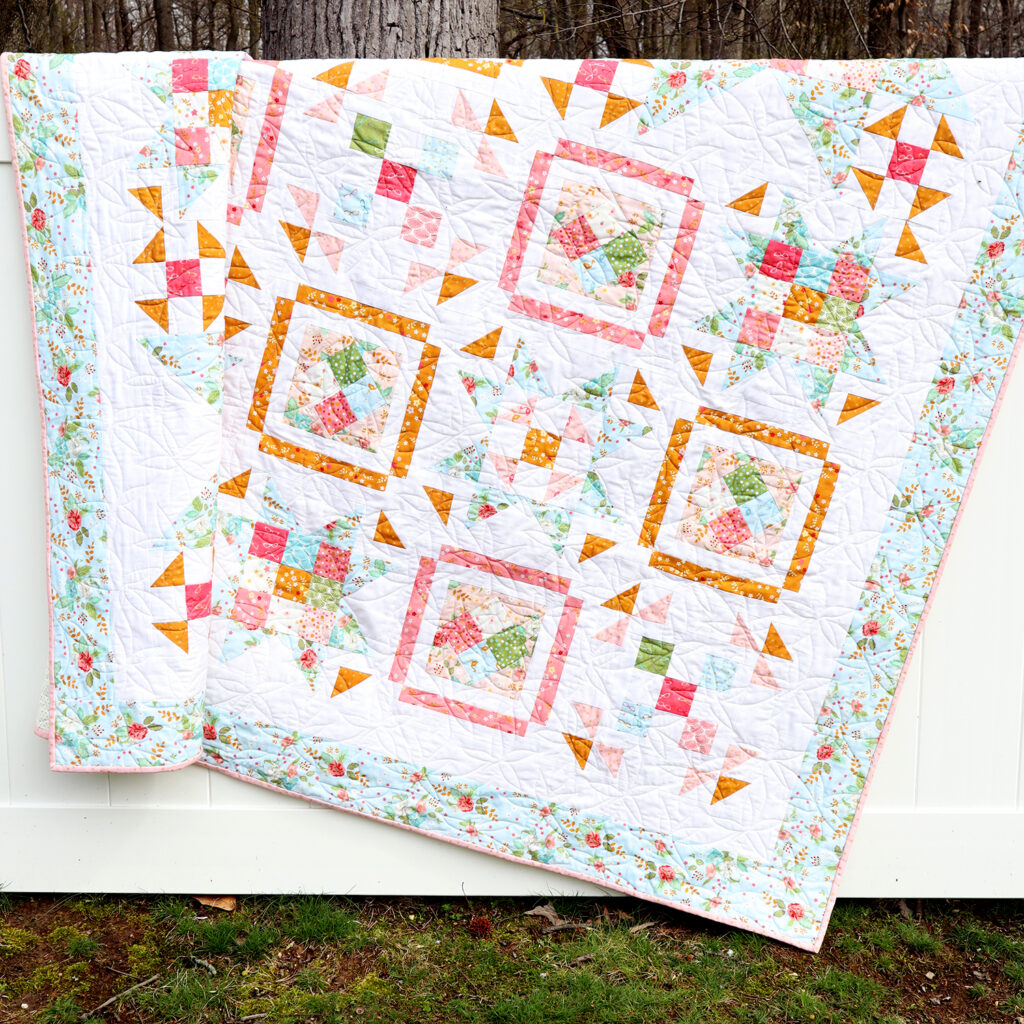 Next is the String of Pearls Quilt Pattern!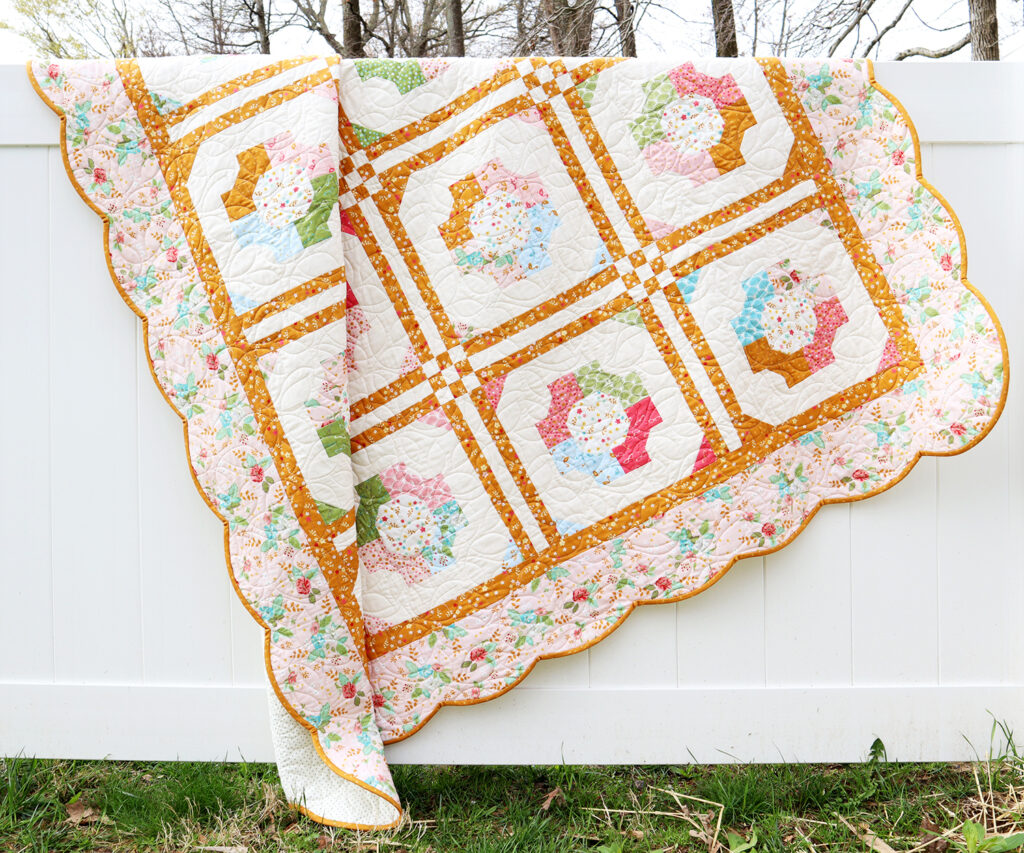 Doesn't this quilt have a fun vintage vibe? One of my favorite things about it though, is that with different fabrics, it has an entirely different look! This quilt is made up of a repeating block with a bow-tie look, along with fun sashing and a scalloped border. It's so fun to do! Don't be afraid of that border, it is easier than it looks. But if you don't want to do it, a straight border looks fabulous as well!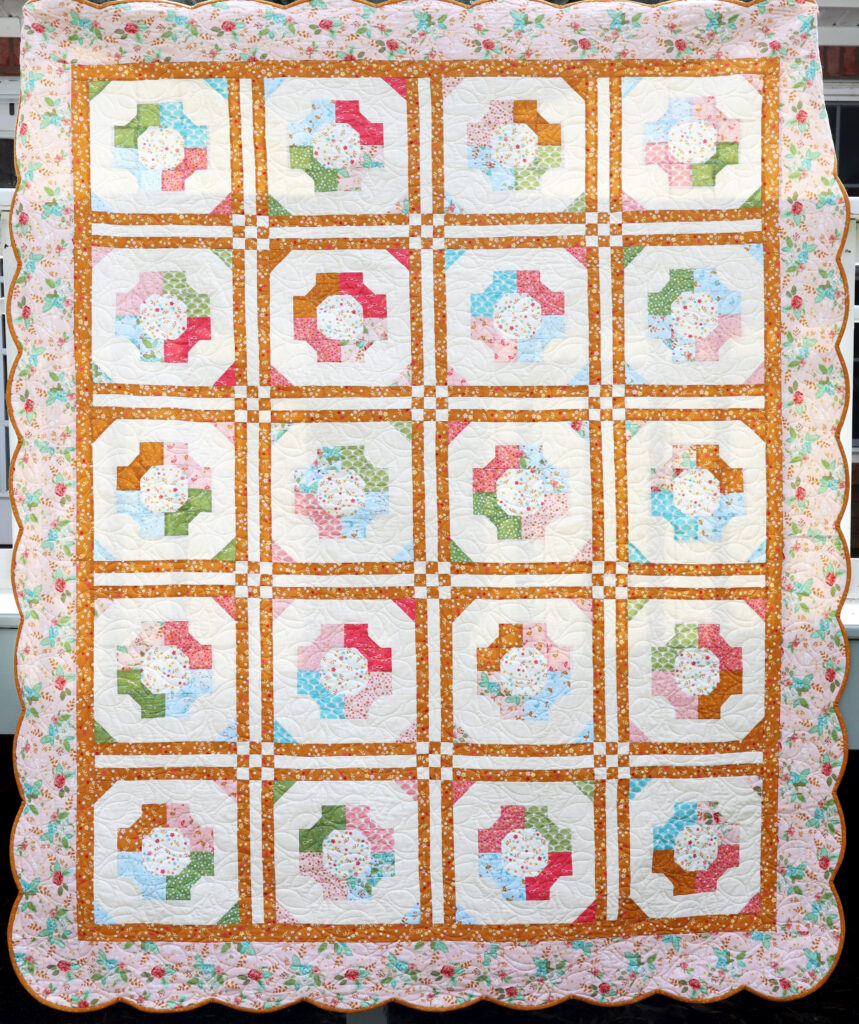 This quilt is also precut friendly – it's designed for 10″ stackers (layer cakes). You can definately use yardage or fat quarters as well though!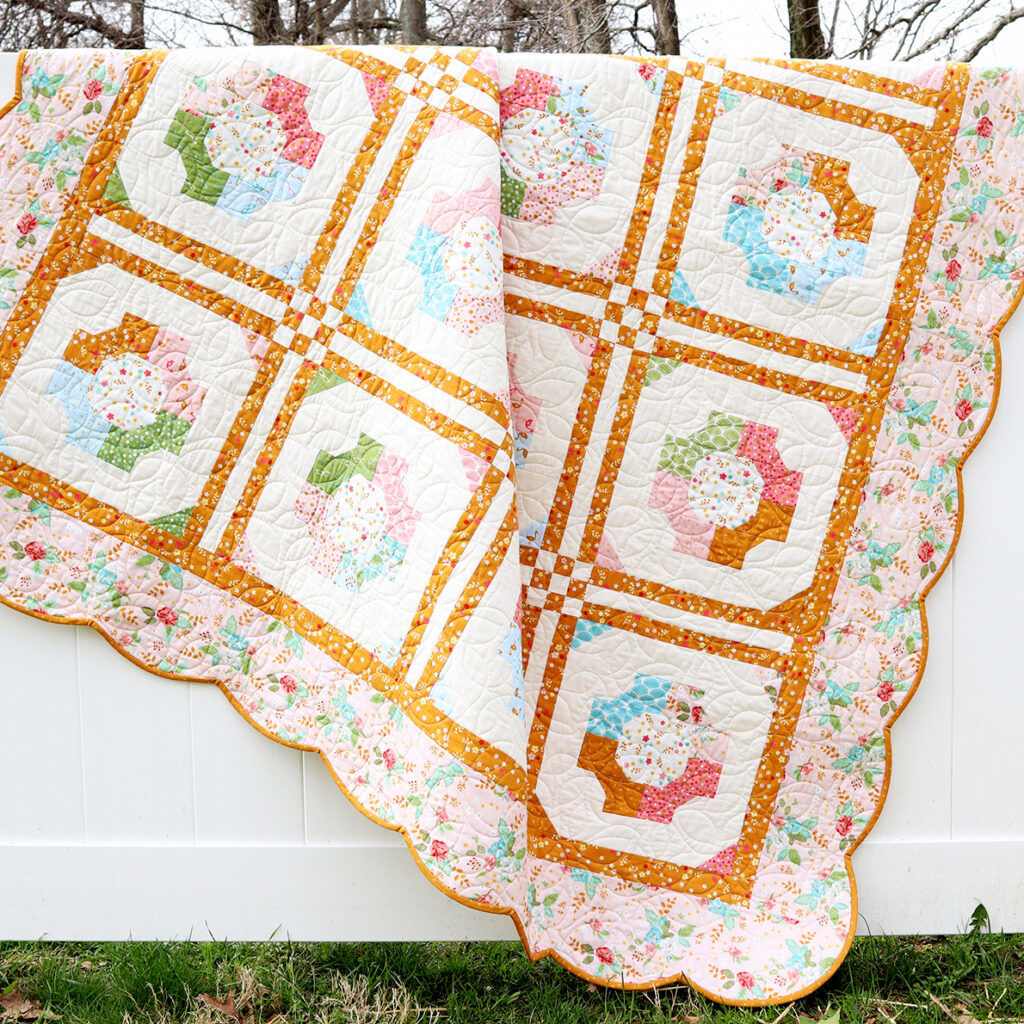 The third new pattern is Penny Serenade!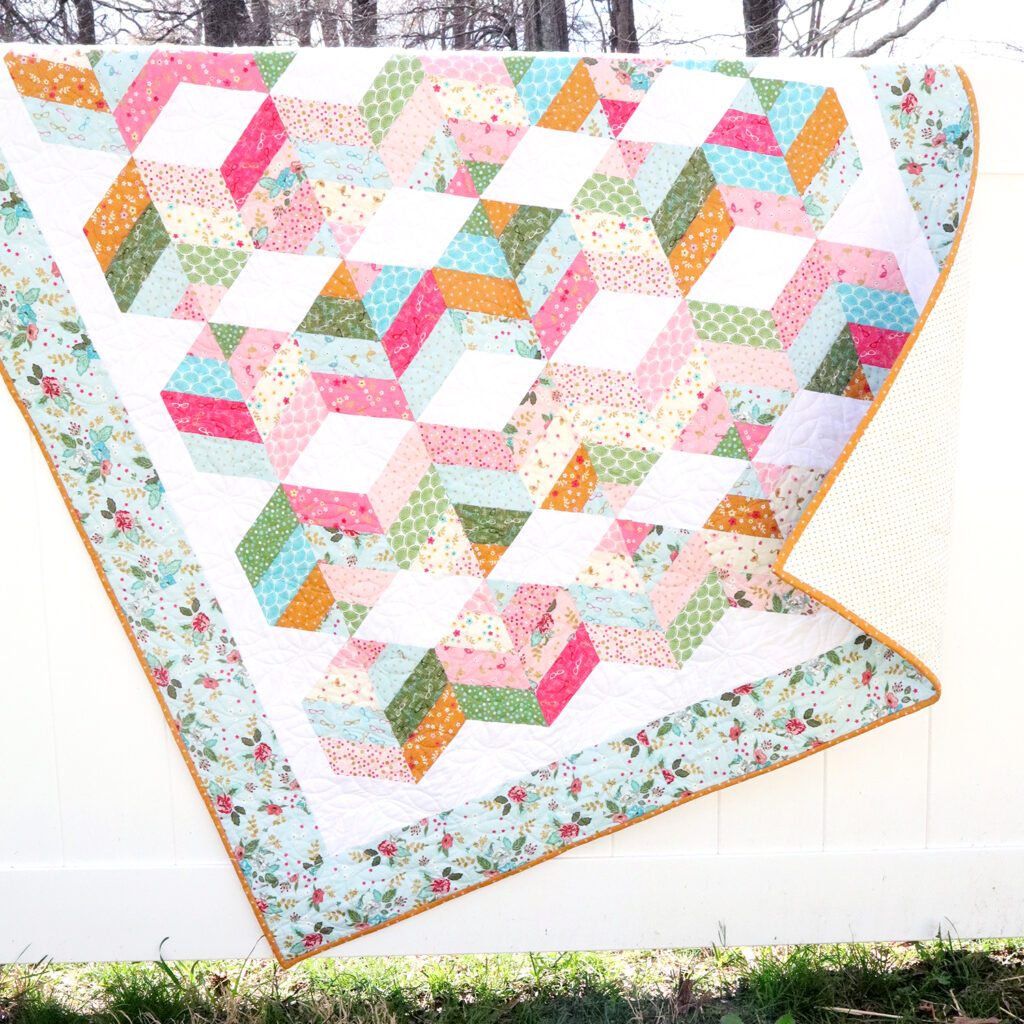 This new pattern is soooo quick to sew up! Penny Serenade is designed for Rolie Polies (the same as a jelly roll) and it sews together so quickly. It uses my Vintage Template set to make cutting really simple, but the pattern also comes with paper templates so you can get started right away. My testers made so many fun versions of this quilt, I loved seeing in all sorts of different fabrics!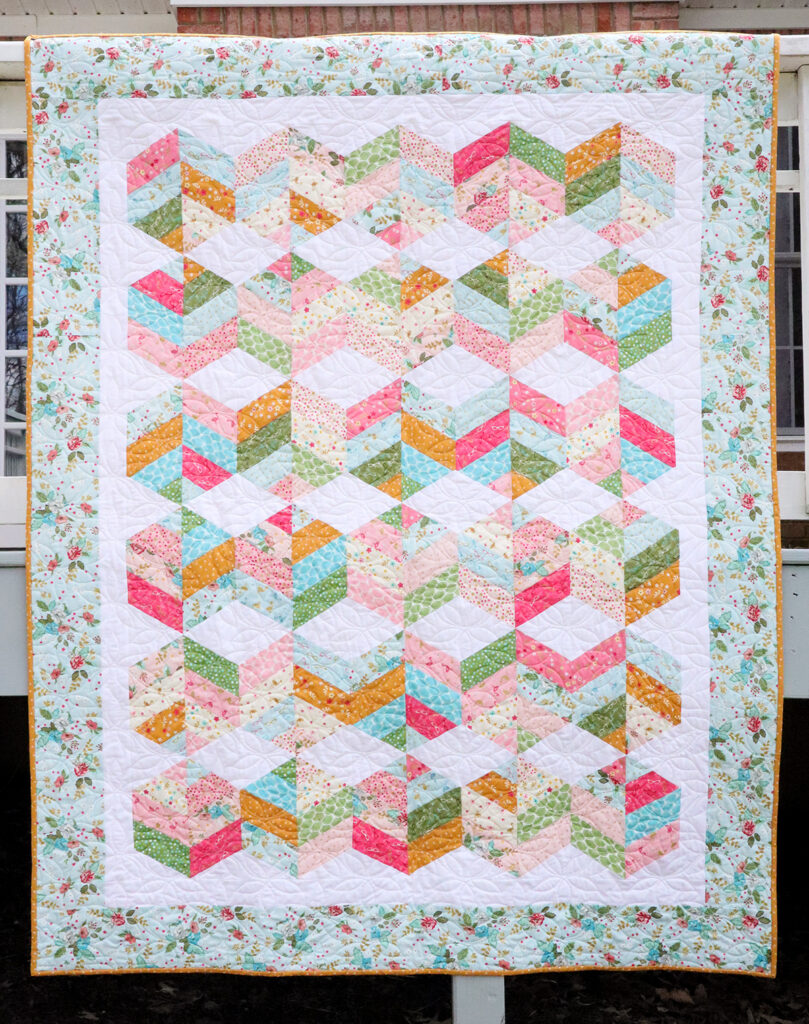 I think this is going to become one of my go-to quilt patterns since it is so fast to make and you can really have a great, scrappy look, depending on the fabrics you use!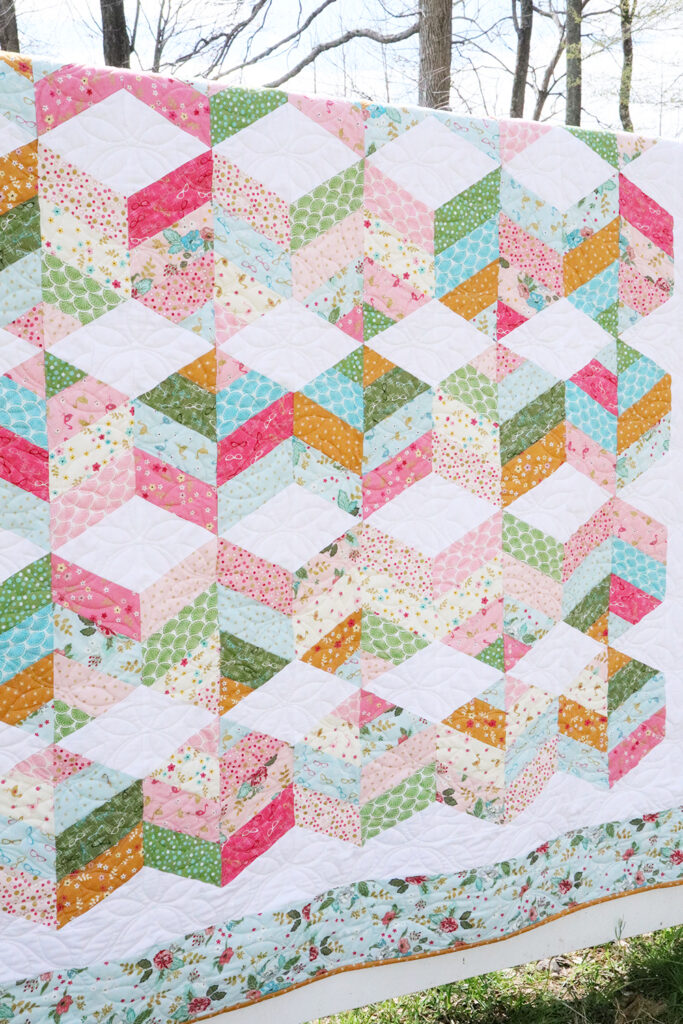 I hope you love these new patterns as much as I do! I can't wait to see your versions of them.
Also new to the shop is a brand new Needle Minder for Spring! I have been planning to do several different versions of the Vintage Truck -they are just so much fun. Right now we have the Christmas Tree Truck and the Fall Pumpkin Truck and now I am adding the Spring Flower Truck!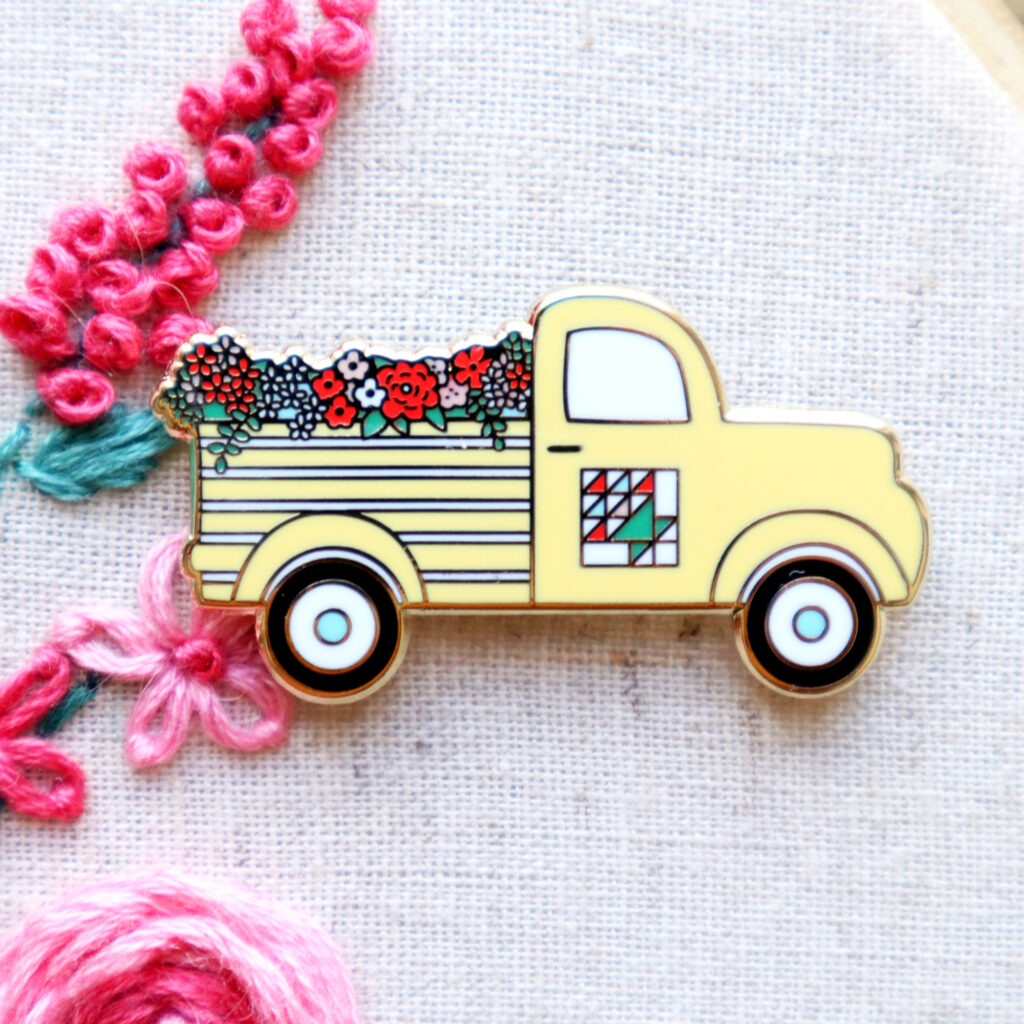 This sweet vintage truck is all full of flowers that are ready for Spring – maybe for planting or selling at the Farmer's Market! I've added fun stripes to the back of the truck as well as a vintage flower basket quilt square to the door. Isn't it fun?!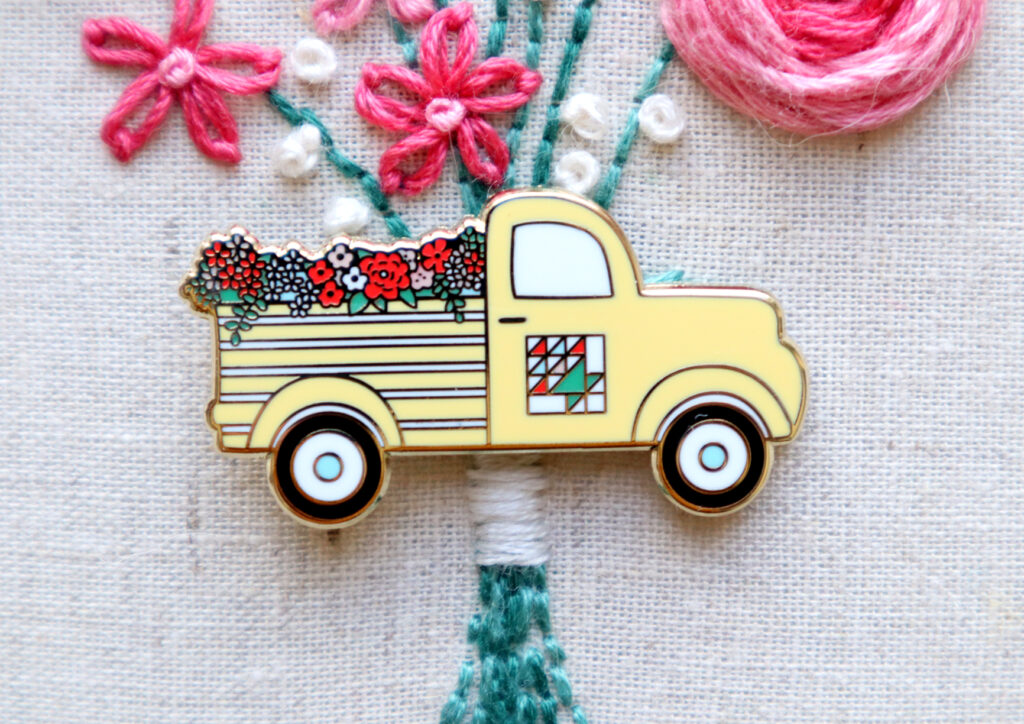 If you aren't familiar with needle minders, they are similar to enamel pins. But instead of a pin back, they have a set of strong magnets on the back! One is glued to the back of the truck, the other is loose. You place the cute truck on the front of your needlework or quilting project, and the loose magnet on the back. The two magnets hold the truck in place and then this little truck can hold your needle for you when you aren't stitching! Just rest your needle on the truck and the magnets hold it in place for you. No more lost needles! :)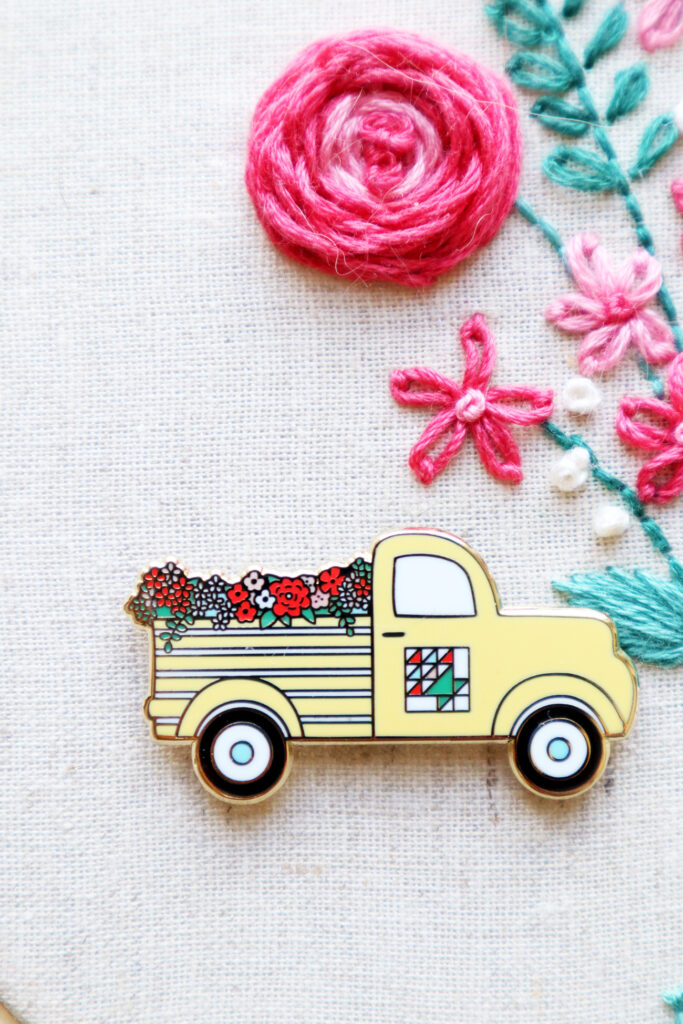 All the new items are in the shop – I can't wait to hear what you think of them all!