We are on the last week of our fun sew-along! This is the Meadowland Quilt Along Week 8, and we are adding the borders to our fun quilts.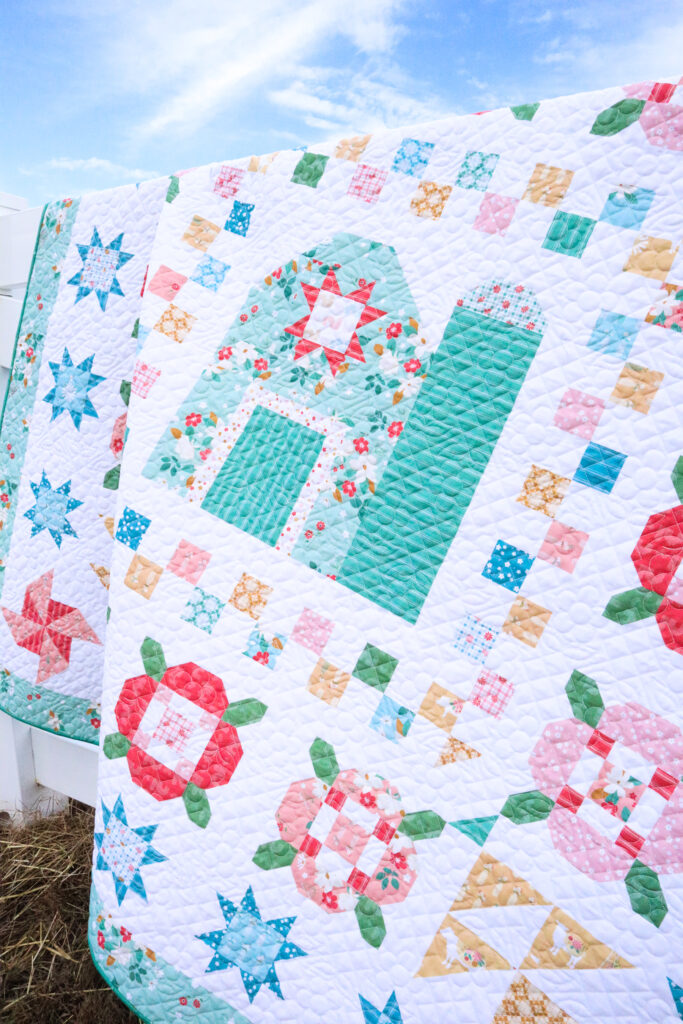 This Sweet Acres Meadowland Sew Along has been so much fun! Each week we've been making up a section of the quilt and today we are adding the last section of the quilt, the borders. Here's been our progress so far:
At each of the posts above, you can find the video for the week with tips and info on the assembly. You can also head straight to my YouTube Channel and check out all the videos there. If you haven't joined us for the weekly videos, I'd love for you to check them out! We have tips for the week/block, but I also share other sew alongs, and updates on projects and we have a little giveaway.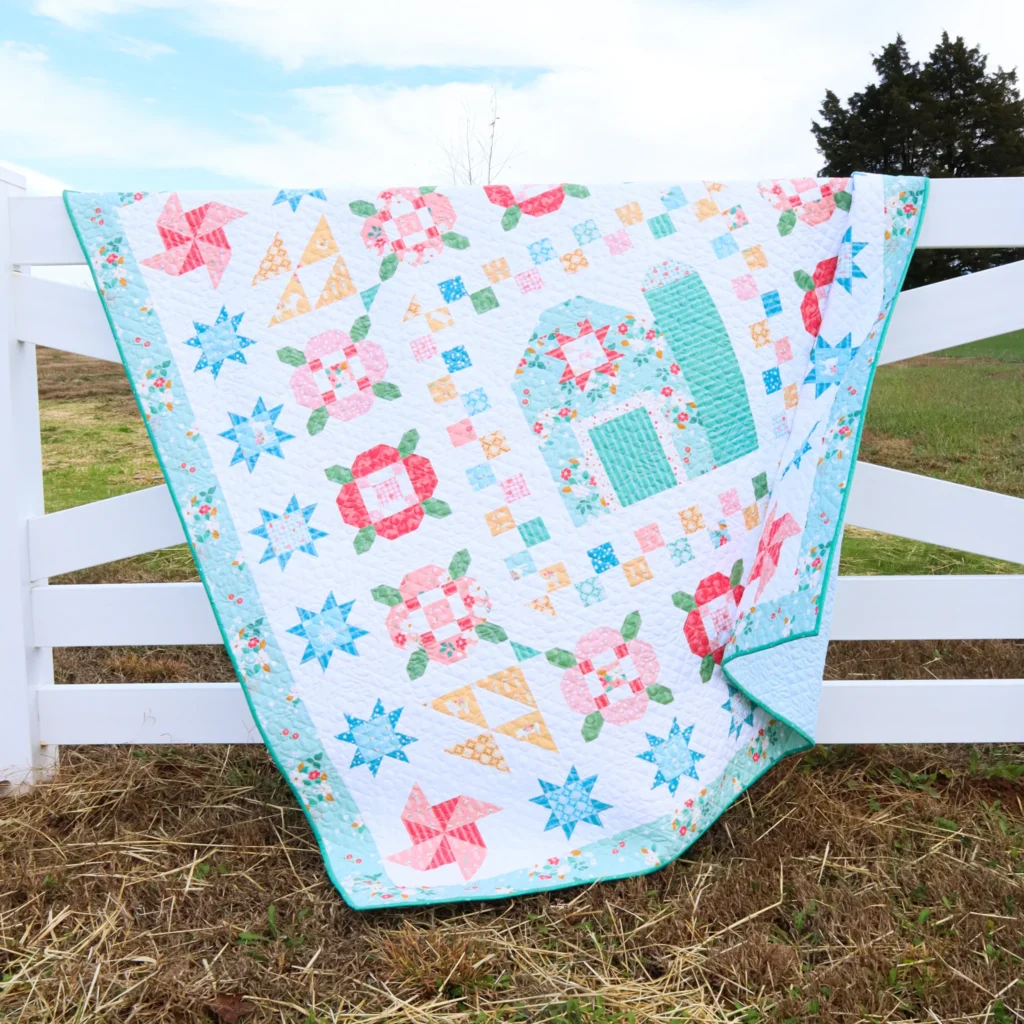 I've made up my quilt in my Sweet Acres fabrics and you can find the fabrics and Meadowland kits in shops now. You can also sew along with whatever other fabrics you'd like!
I'll be sharing tips for the borders in this week's video. The Live videos will be on Mondays at 2 pm CT on my YouTube channel and in my Facebook Group. but you can check them out anytime later.
Meadowland Quilt Along Week 8