We are sewing another section in the fun Fat Quarter Shop Christmas Quilt – this is the Evergreen Mystery Quilt Along Week 3!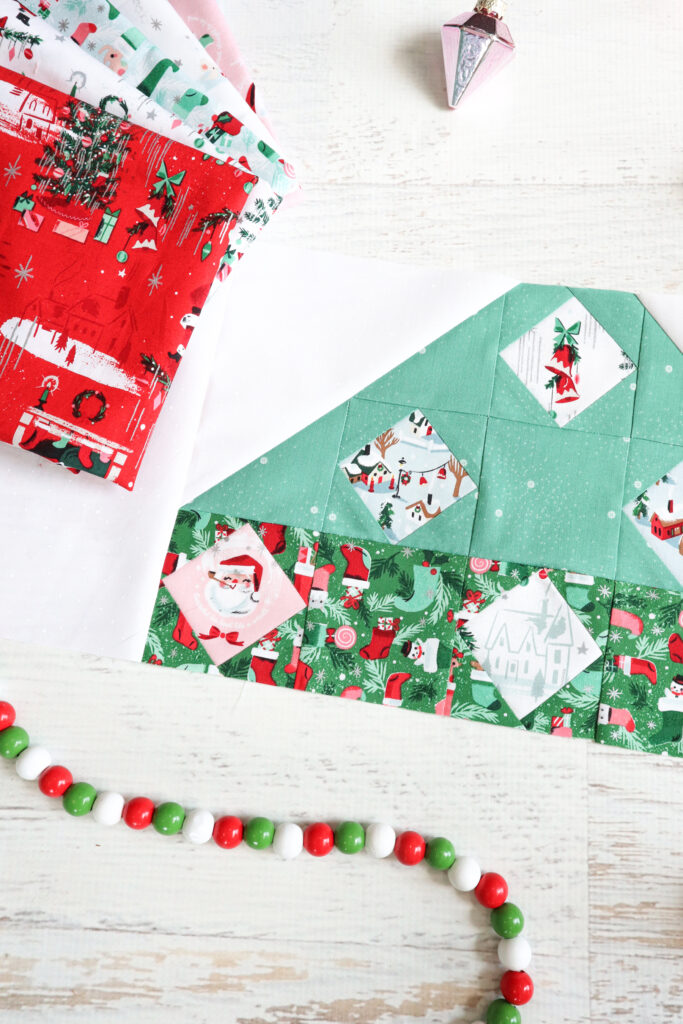 Oh my goodness, this mystery quilt sew along is turning out so fun! I have loved choosing fabrics and even doing a little fussy cutting for the sections. I had so much fun choosing the fabrics for the little "ornaments" in this section of the tree.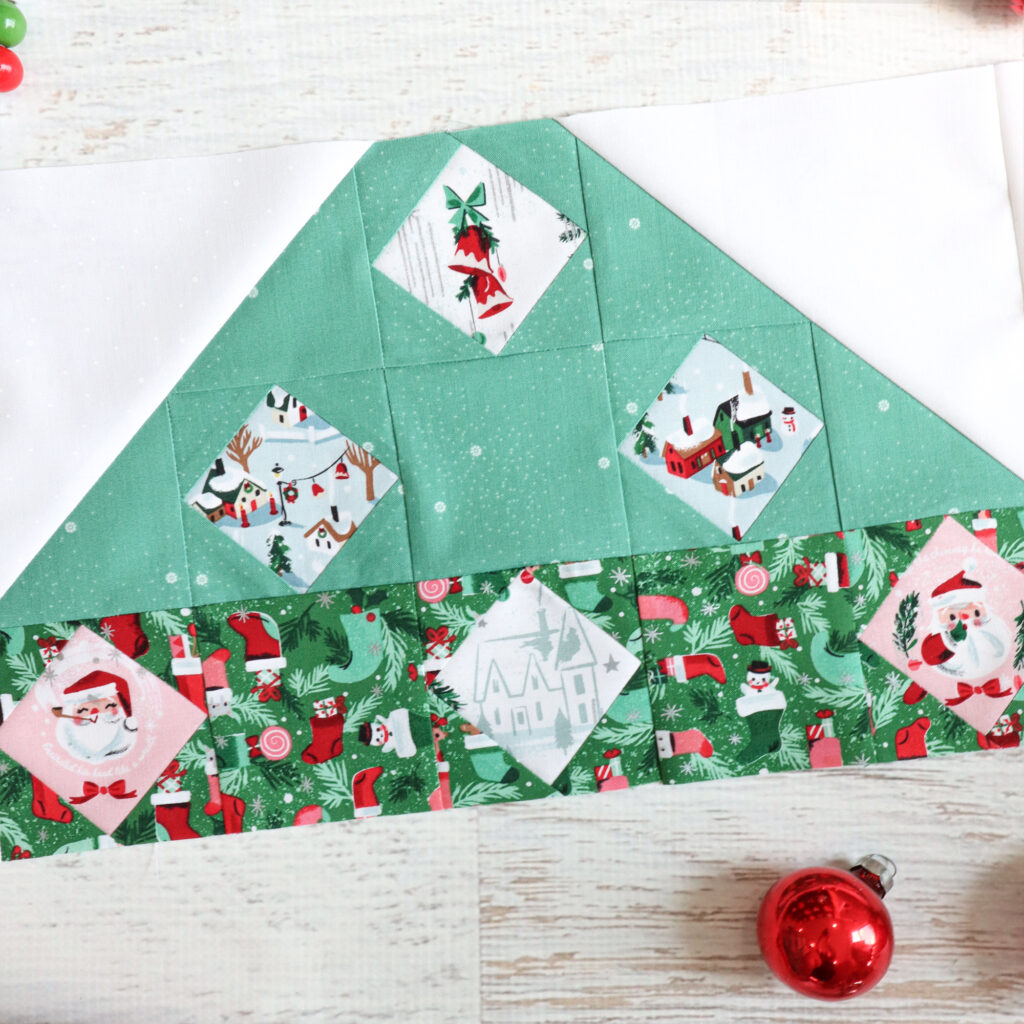 I am sewing along for this mystery quilt with the new collection called Twas, along with my basic Dainty Daisy in the Alpine color for the main part of the tree. For the little ornaments, I chose a couple of village scenes, Santas, and some Christmas bells. I'm excited to put this all together for a wall hanging – it's going to look super cute in my entry way!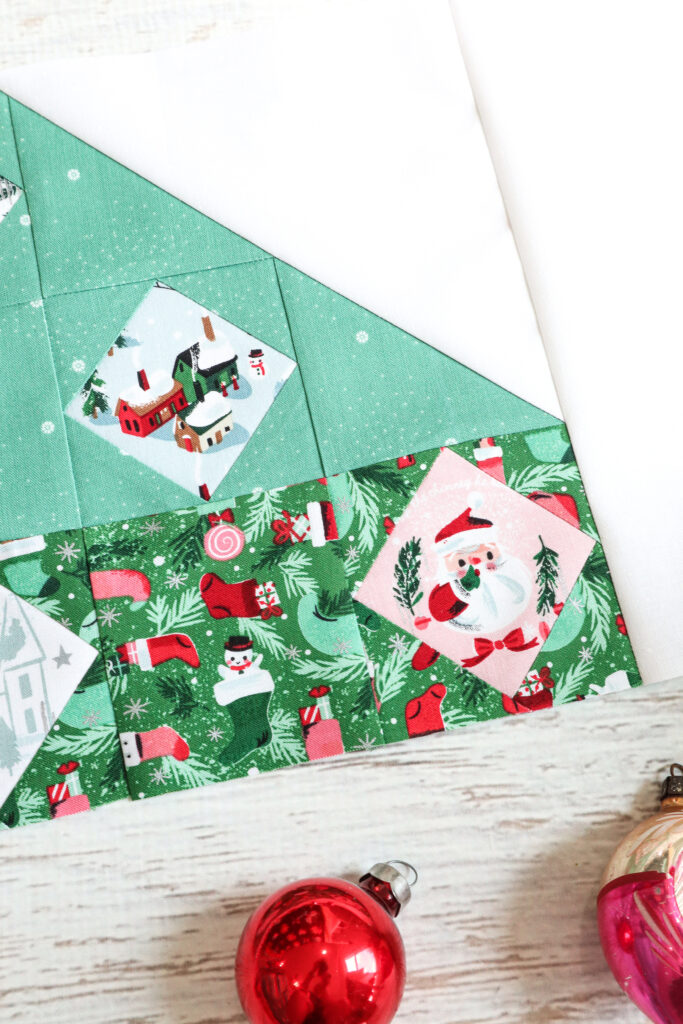 You can find the other sections of the tree here: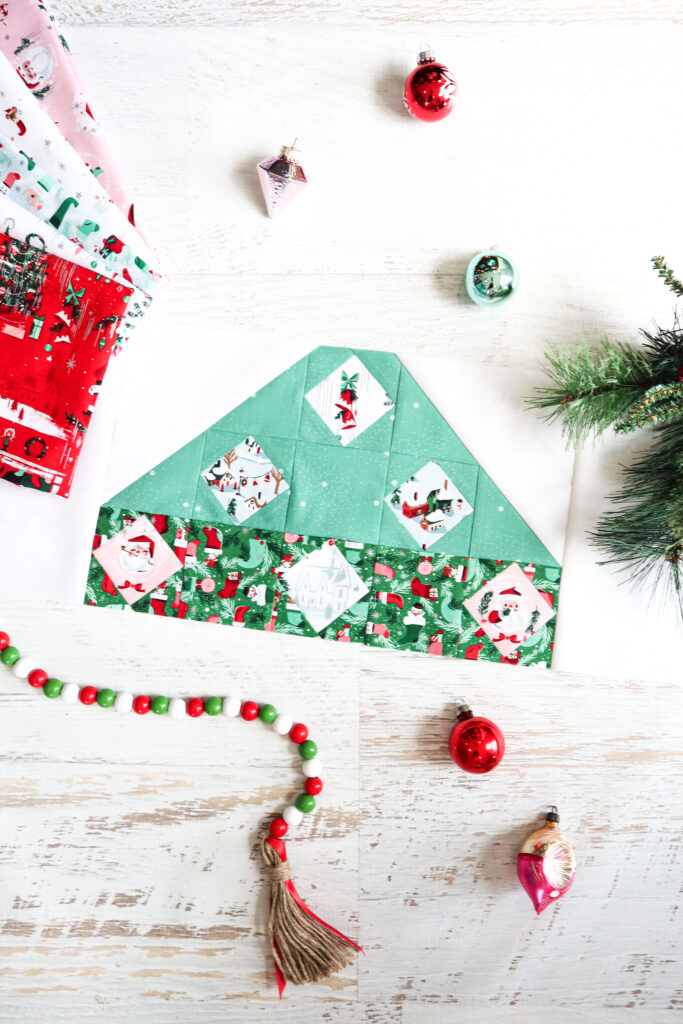 EVERGREEN MYSTERY QUILT ALONG WEEK 3
Fat Quarter is giving away the patterns each week for free, and they are doing a cross stitch along at the same time. You can find all the patterns here!
Click here for the Evergreen Mystery Quilt Along Patterns