Today we are sewing up another section in Fat Quarter Shop's fun Christmas Sew Along. This is the Evergreen Mystery Quilt Along Week 2.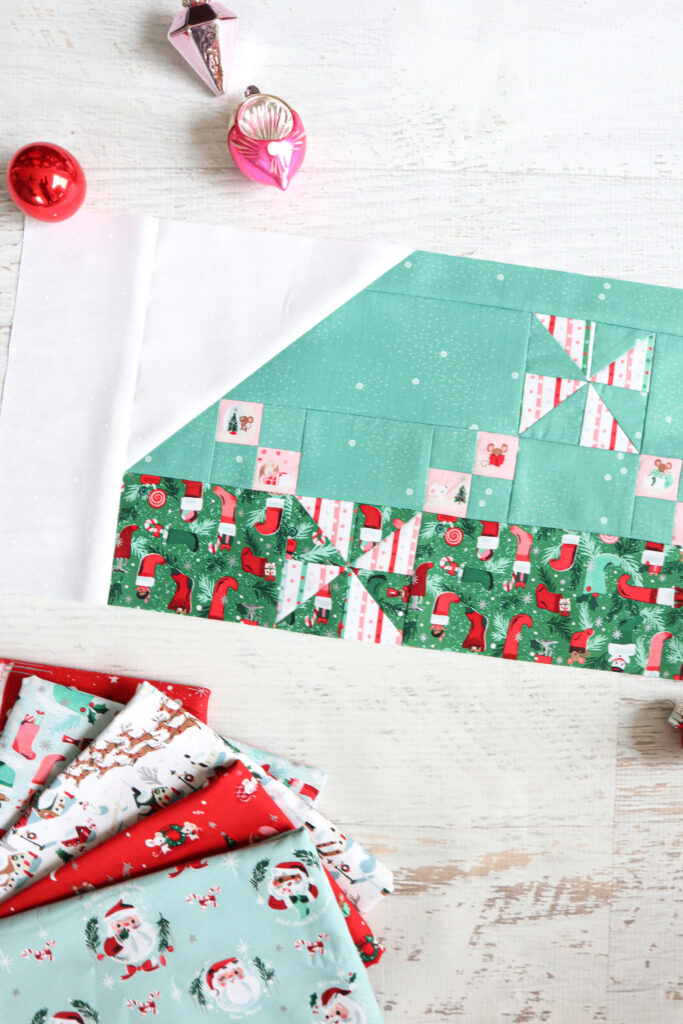 We are sewing up another section in this fun mystery quilt from Fat Quarter Shop, and you can probably tell where this cute quilt is heading! Last week we sewed up Section 1, the base of the tree with sweet gifts. This week we're adding some decorations – little pinwheels and garland. Fat Quarter Shop calls them popcorn and berries but I switched up my colors a bit.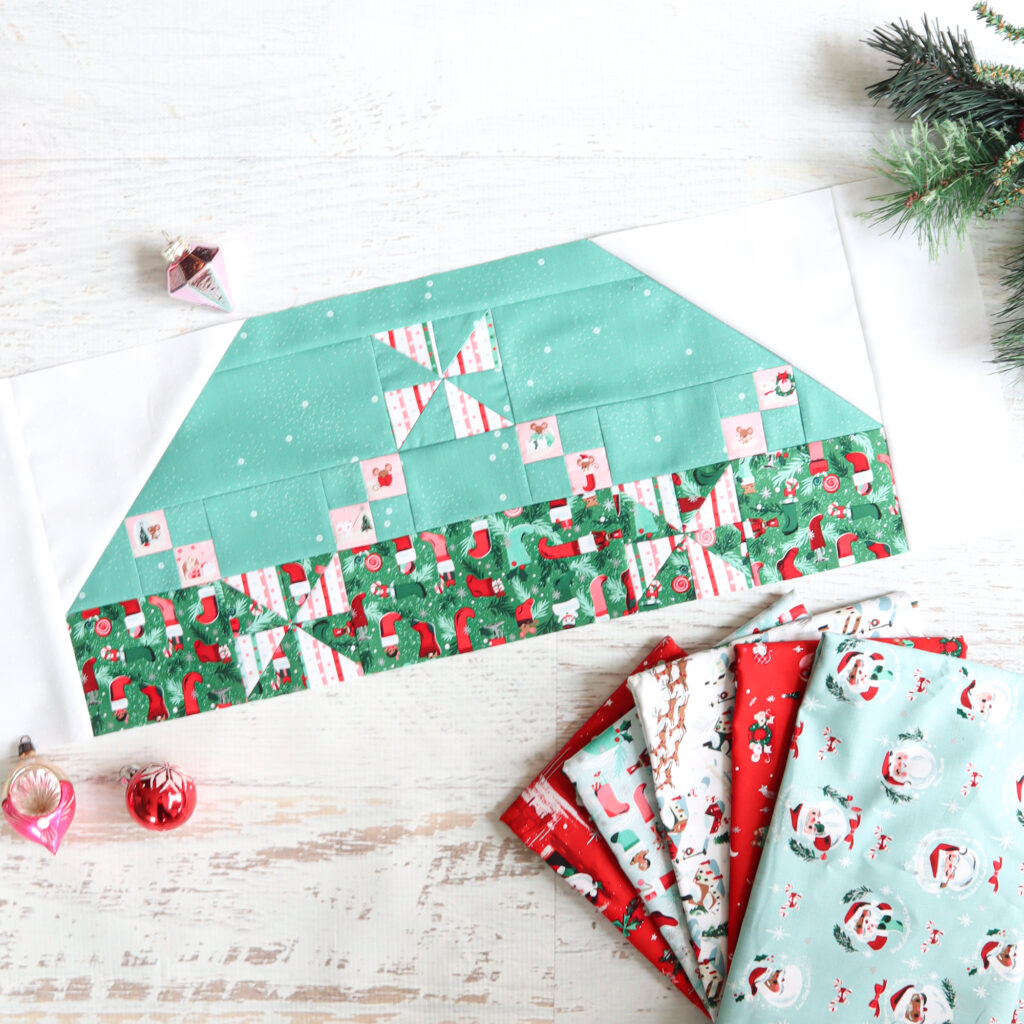 I am sewing along for this mystery quilt with the new collection called Twas. This collection has so many sweet prints – lots of cute Santas, stockings, and more, all with a vintage look. I used one of the prints for a little fussy cutting on the garland and it is sooo cute! There are little mice decorating trees, dreaming of sugarplums and just generally being adorable.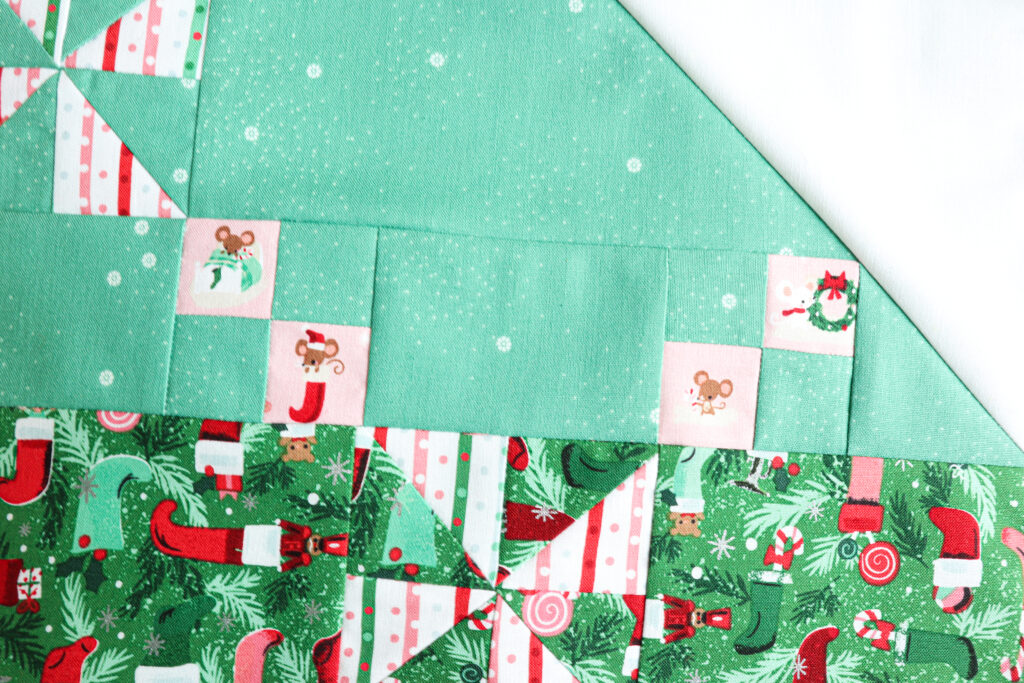 I used the wavy stripe from the collection as the pinwheels and I think they look so sweet against the green prints. I'm pairing the Twas fabrics with my Dainty Daisy Alpine so they really stand out. I think the colors are playing together really well!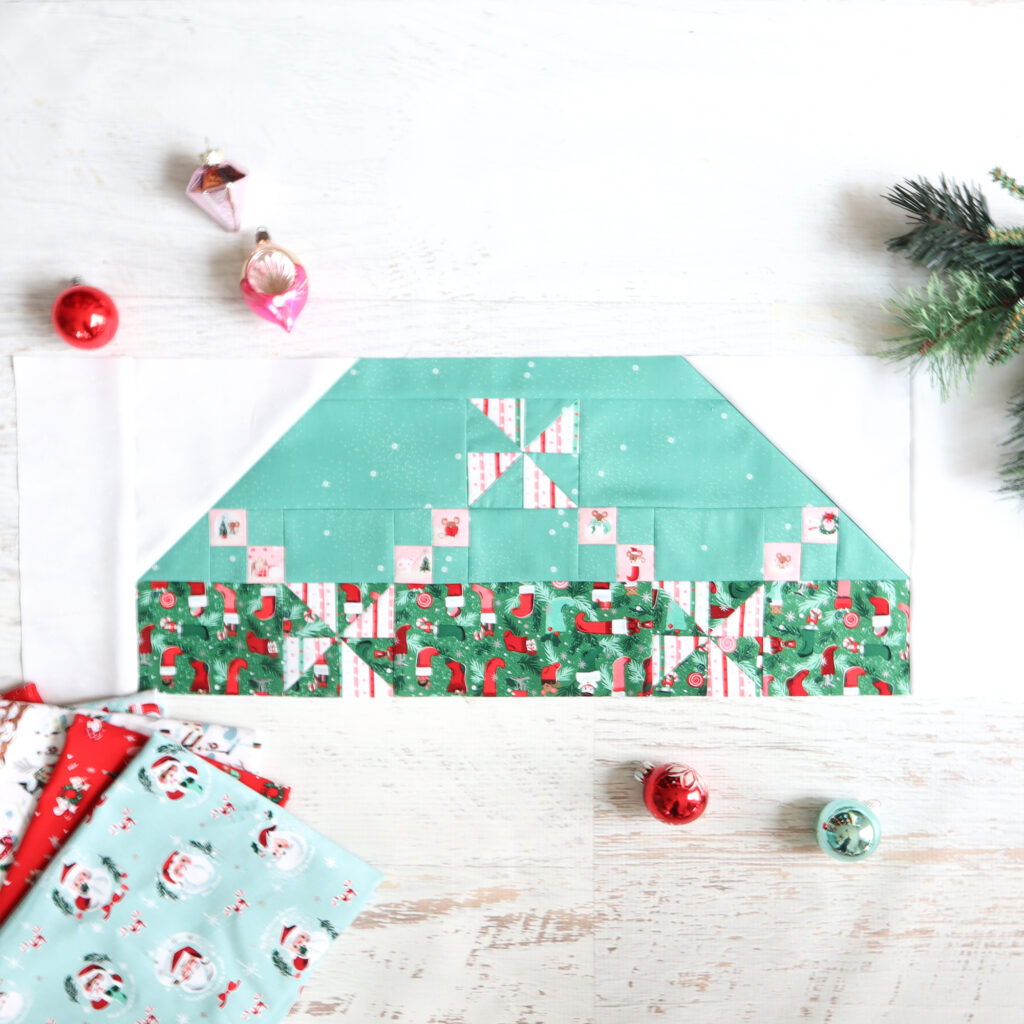 EVERGREEN MYSTERY QUILT ALONG WEEK 2
Fat Quarter is giving away the patterns each week for free, and they are doing a cross stitch along at the same time. You can find all the patterns here!
Click here for the Evergreen Mystery Quilt Along Patterns