We are making up the last blocks in our Meadowland Quilt this week! These are the sweet Pinwheel Blocks in the Meadowland Quilt Along Week 6.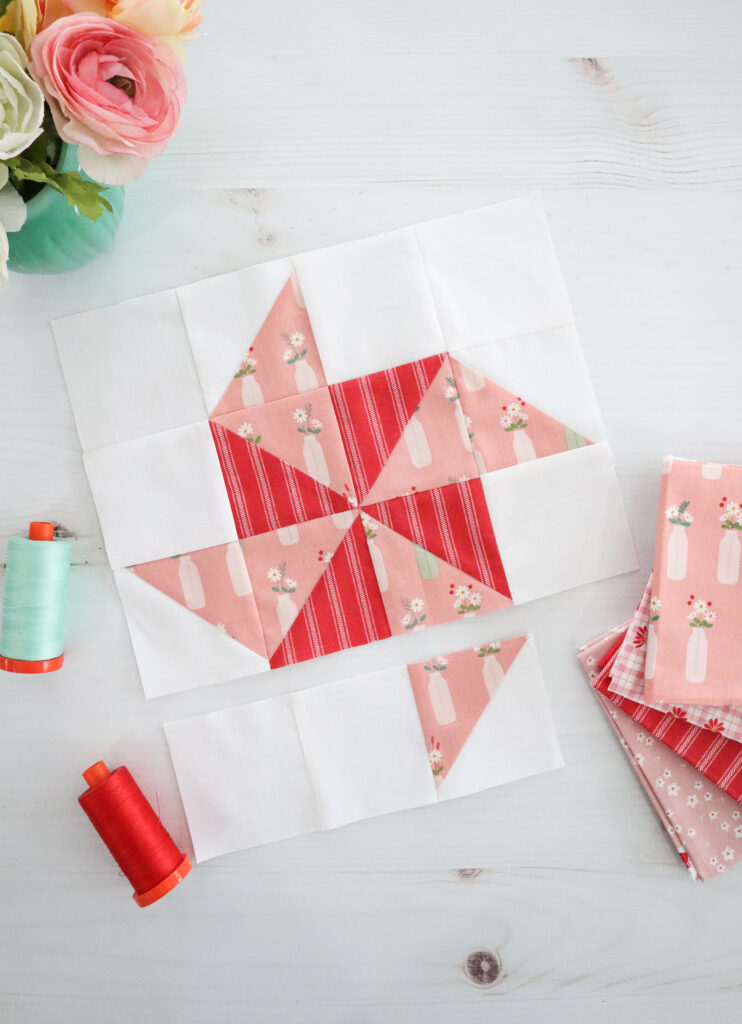 I can't believe we are almost done sewing up the sections of our Meadowland Quilts! This is the Pinwheel Blocks that go at each corner of the quilt. They are so fun to sew and such a cute way to finish off the quilt.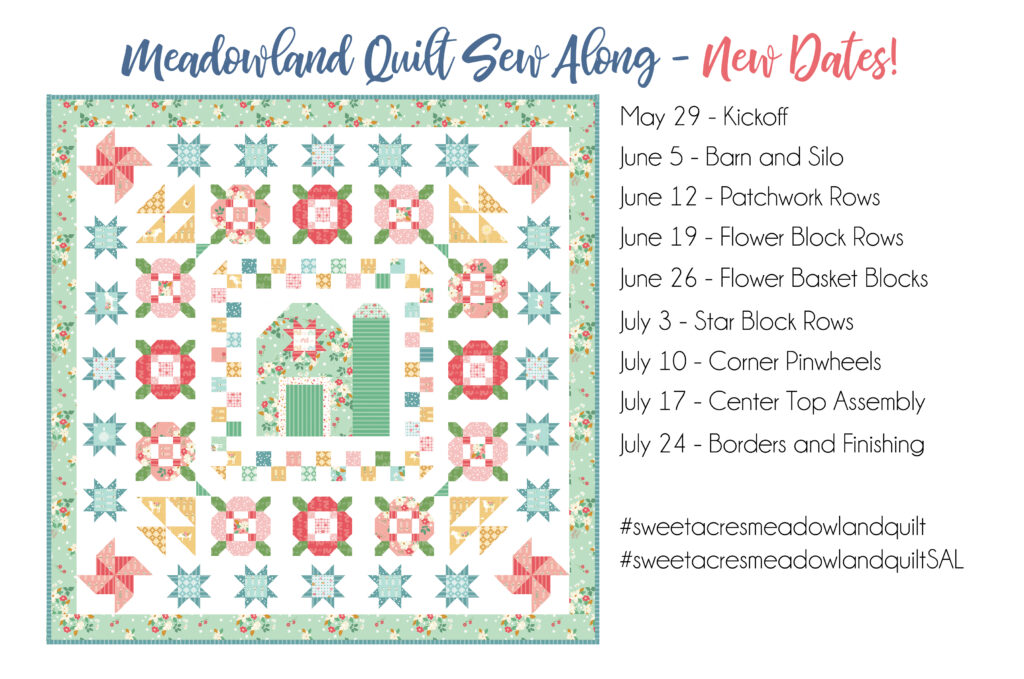 I'm sewing up the quilt with my Sweet Acres fabrics, which are perfect for this cute quilt. You can still join in and make up the quilt with Sweet Acres, or you can choose your own fabrics to sew along. Here are the blocks we have made up so far in the sew along.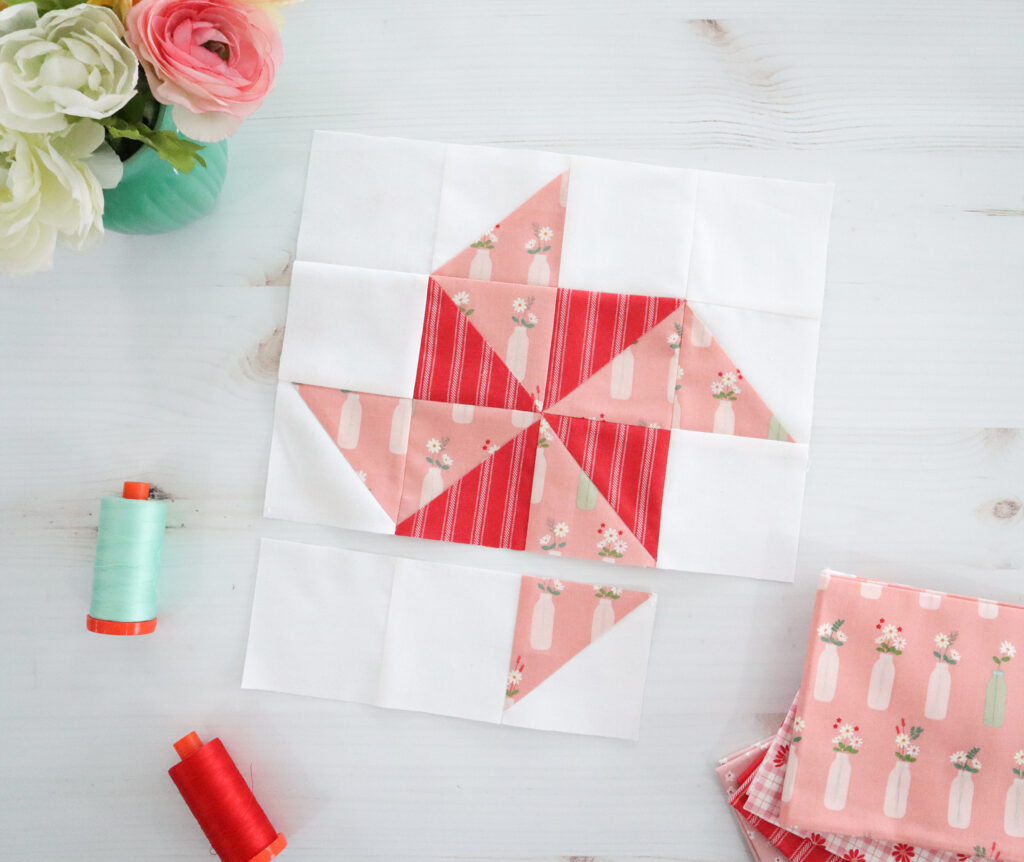 Because these blocks are nested in the corners, the pinwheels are assembled in parts, and then when the quilt is assembled, the sections create the full pinwheel block. I'll have tips this week in our video tutorial on assembling the block; and for making the blocks with directional fabric. The videos will be on Mondays at 2 pm CT on my YouTube channel and in my Facebook Group.
Meadowland Quilt Along Week 6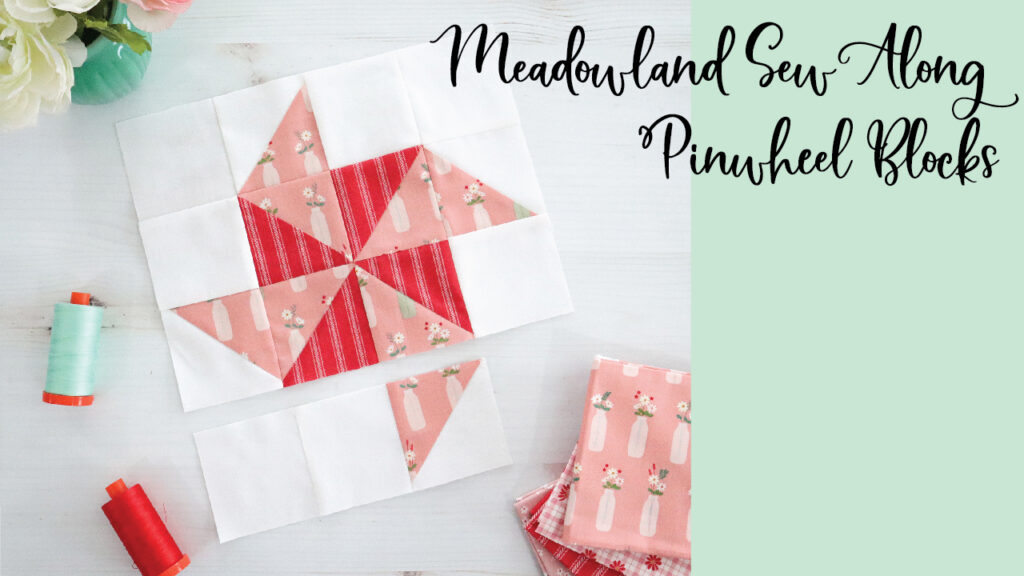 Next week we will start assembling the quilts! But don't worry if you aren't ready yet – there's no rush and you can check out the videos for each week whenever you like. And make sure you share your photos – we love seeing everyone's progress!