This is the Meadowland Quilt Along Week 7, and today we are going to start sewing up our quilt top centers.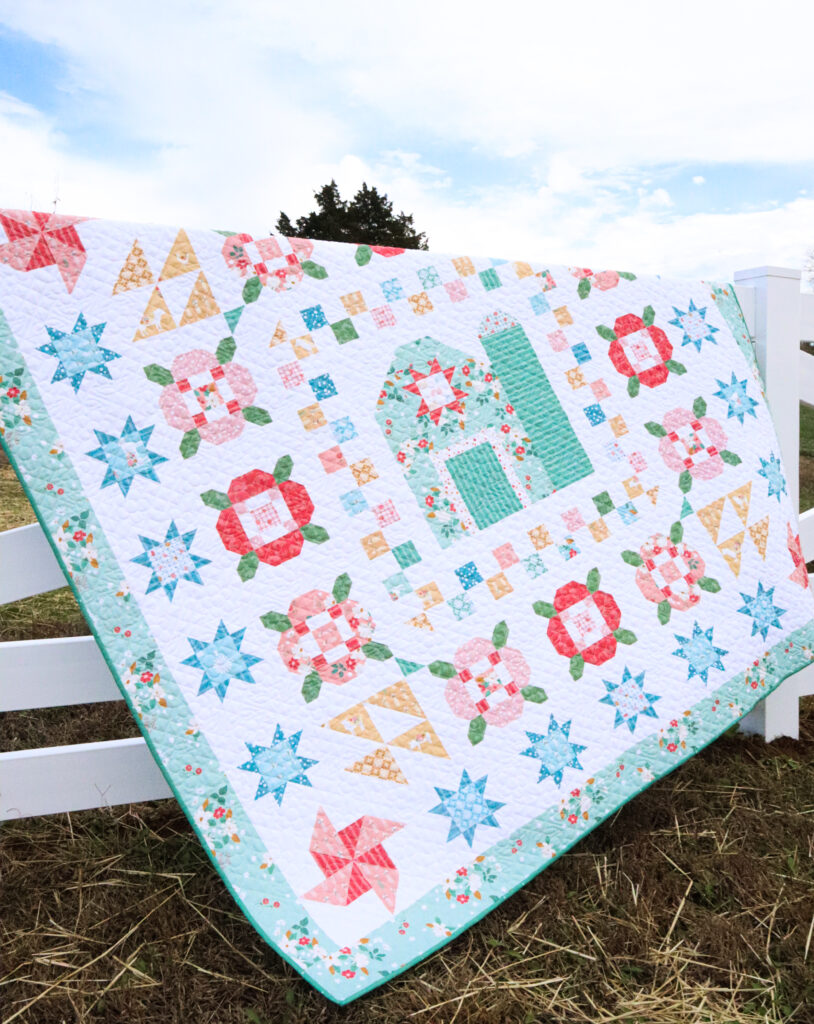 We are sewing up my Meadowland Quilt together and today we are starting the assembly of our quilt tops. Weve been sewing through the blocks each week – here are the posts for each week!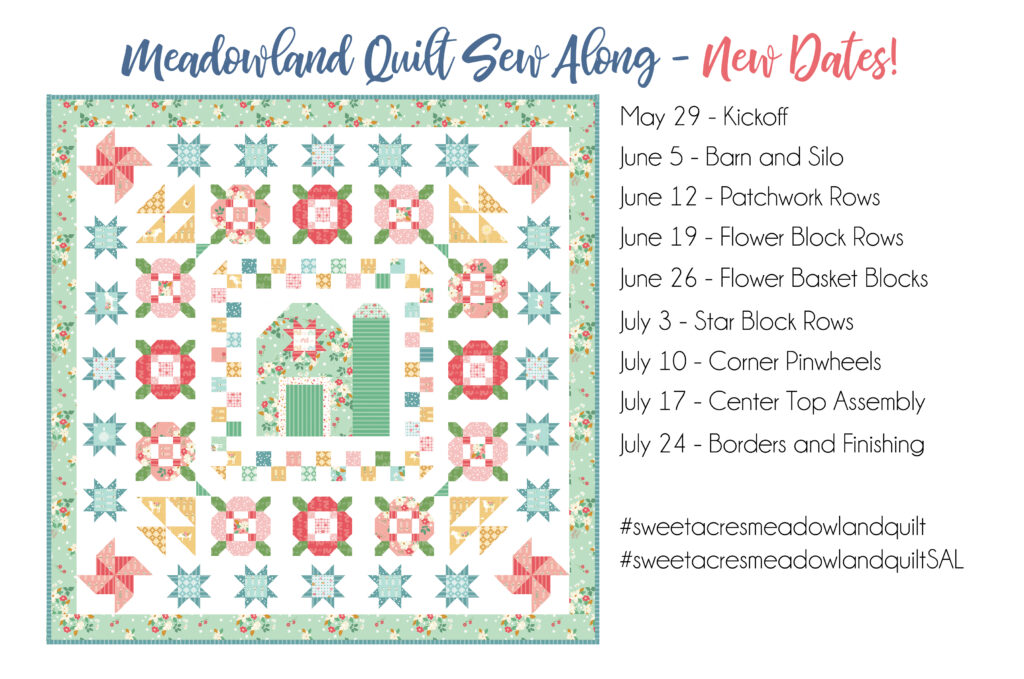 This quilt is assembled in the round so it's really fun to put together. I'll be sharing assembly tips this week in our video – and as always you can access the videos at any time so if you're sewing along at your own speed, you can get the tips whenever you're ready.
The videos will be on Mondays at 2 pm CT on my YouTube channel and in my Facebook Group.
Meadowland Quilt Along Week 7
I'm sewing up the quilt with my Sweet Acres fabrics, which are perfect for this cute quilt. You can still join in and make up the quilt with Sweet Acres, or you can choose your own fabrics to sew along.
I can't wait to see your quilts come together!