We are diving into this fun farmhouse quilt and kicking off with the Meadowland Quilt Along Week 1! This is the Barn and Silo block, and it is so fun to sew!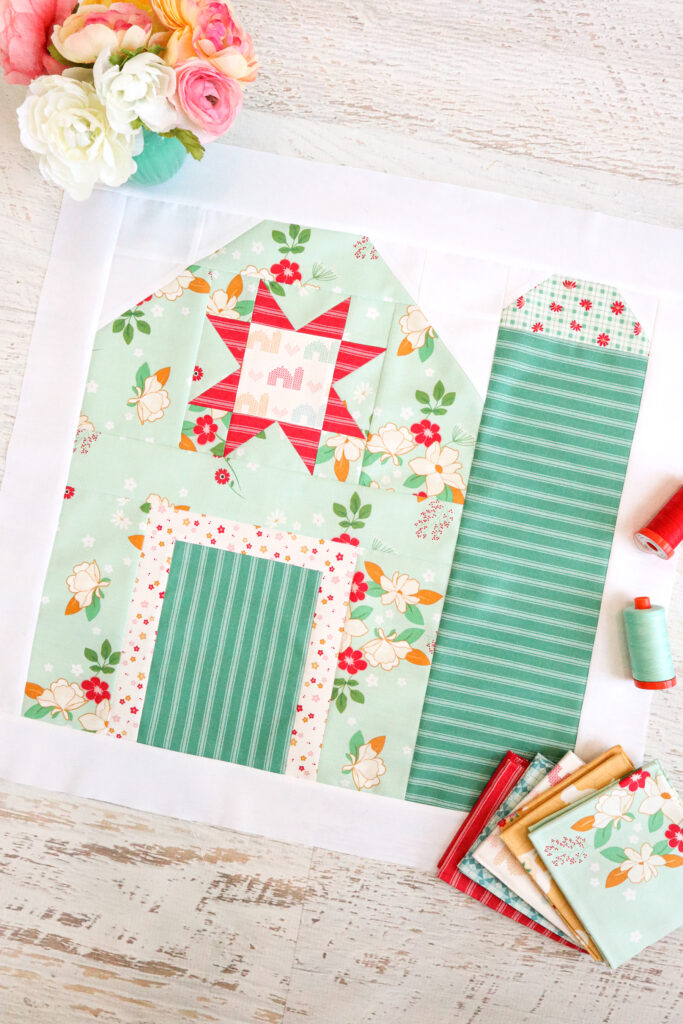 This is the first block we're sewing up in the Meadowland Quilt Along. It's the perfect time to dive in – you can find the pattern and fabrics in my shop and other quilt shops. The quilt is called Meadowland and it's made up in my Sweet Acres fabrics – they are in stores now.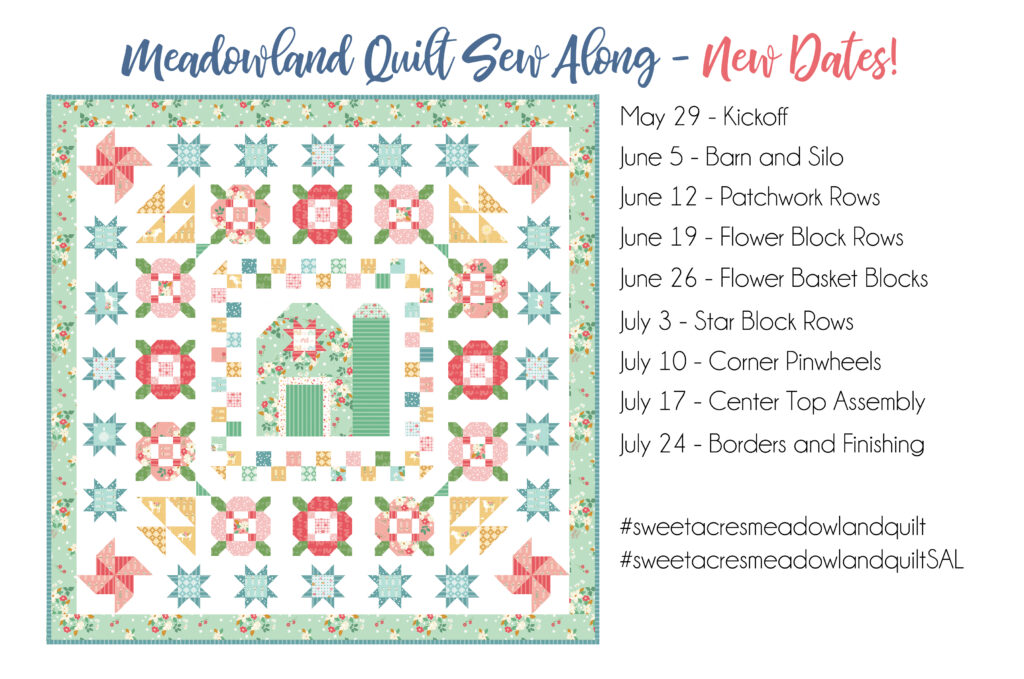 You can sew along with Sweet Acres fabrics or you can join in with any fabric you'd like. You can find the Meadowland Quilt pattern in my shop, or at your local quilt shop. I also have Quilt Kits and Sweet Acres precuts in the shop!
Meadowland Quilt Along Week 1
Each week we will take a section of the quilt and sew it together. I'll share a weekly video with tips and info on easy ways to assemble the block or section. You can find my videos on my YouTube channel and in my Facebook group, and each video will be Live on Mondays at 2 pm CT. You can always catch them later as well if you can't watch the videos live.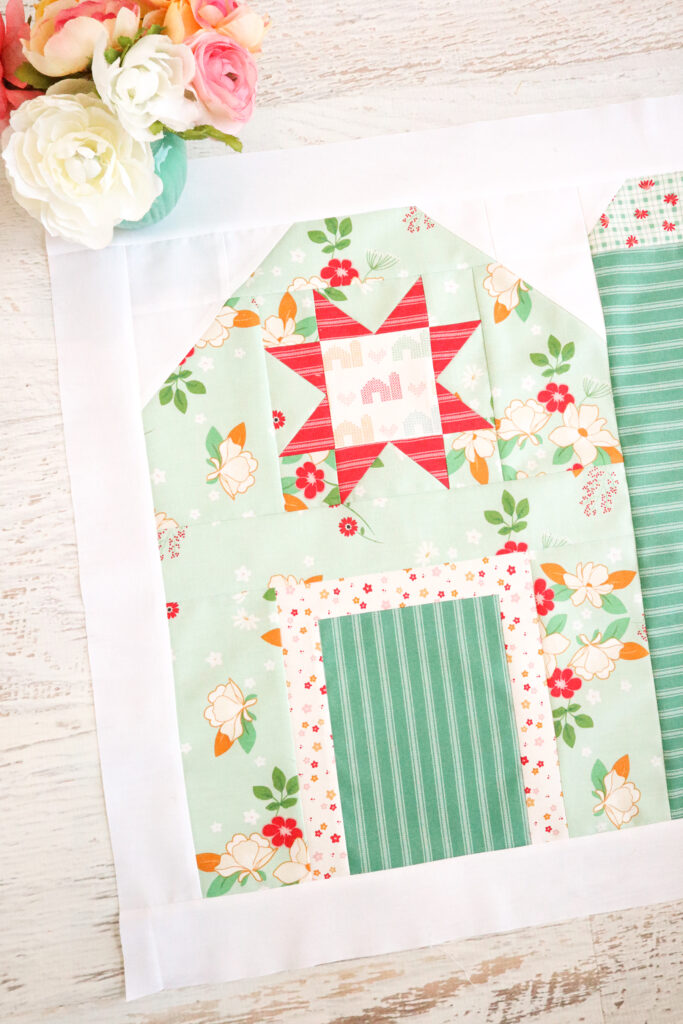 This week we are going to sew up the center block – the barn and silo block. This is a nice big block, and it goes together really quickly. You are going to have so much fun sewing it up!
I can't wait to see your versions of this sweet block!