This week, we have just a few fun and easy blocks for the Meadowland Quilt Along Week 4! These Flower Basket Blocks are so fast to sew!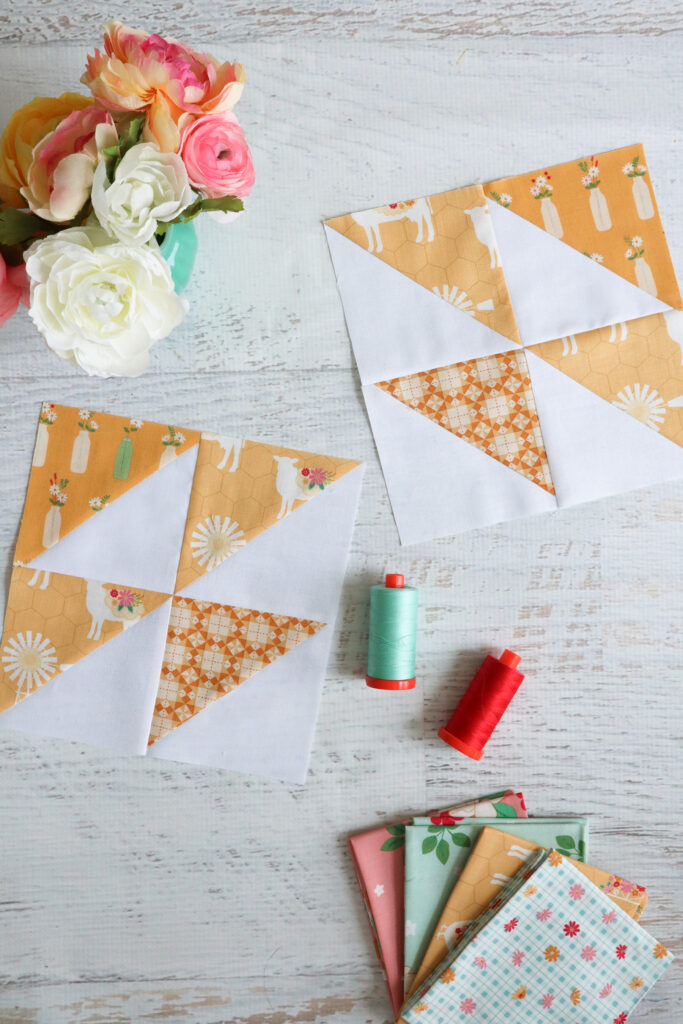 We have been sewing up my Meadowland Quilt together, and we still have a few blocks/rows to go, so there is still plenty of time to join in with us and make up this fun quilt! Here are the sections we've sewn up so far.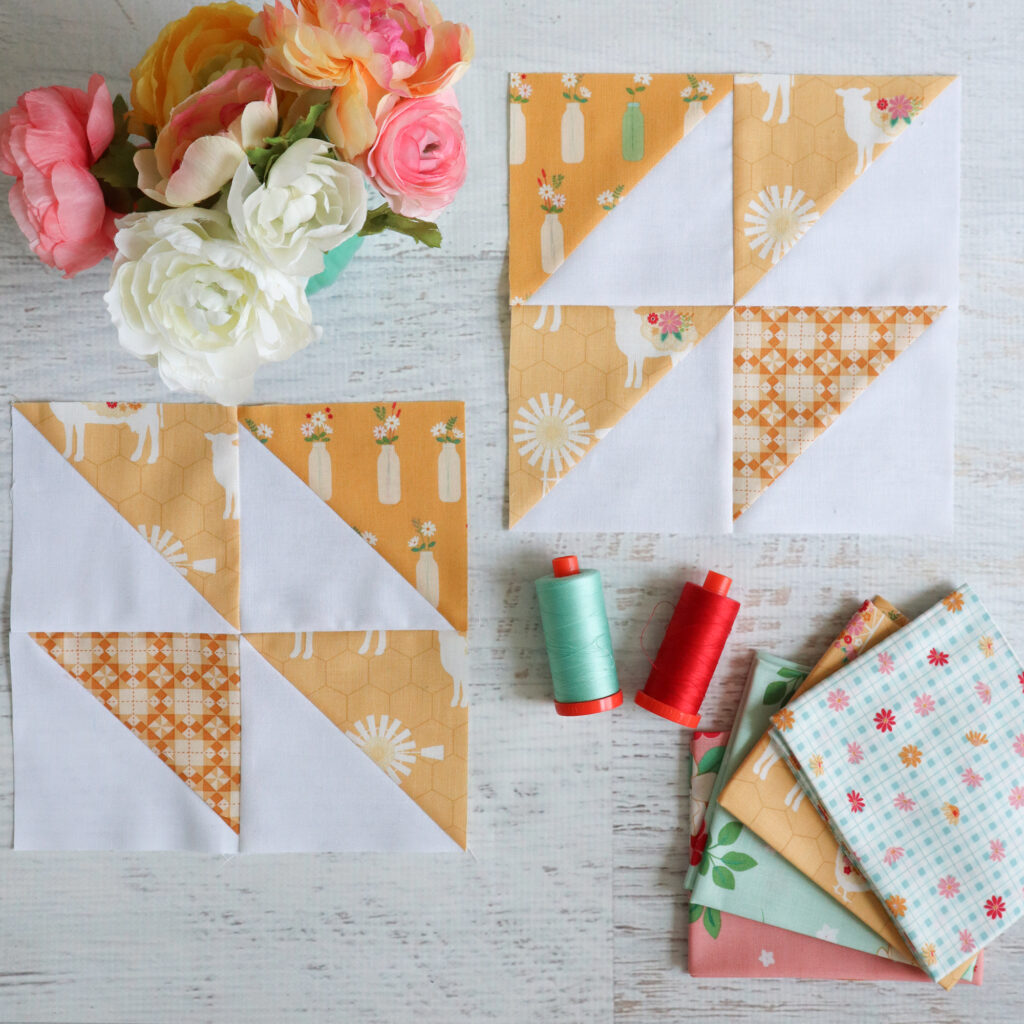 Here's what the entire quilt looks like!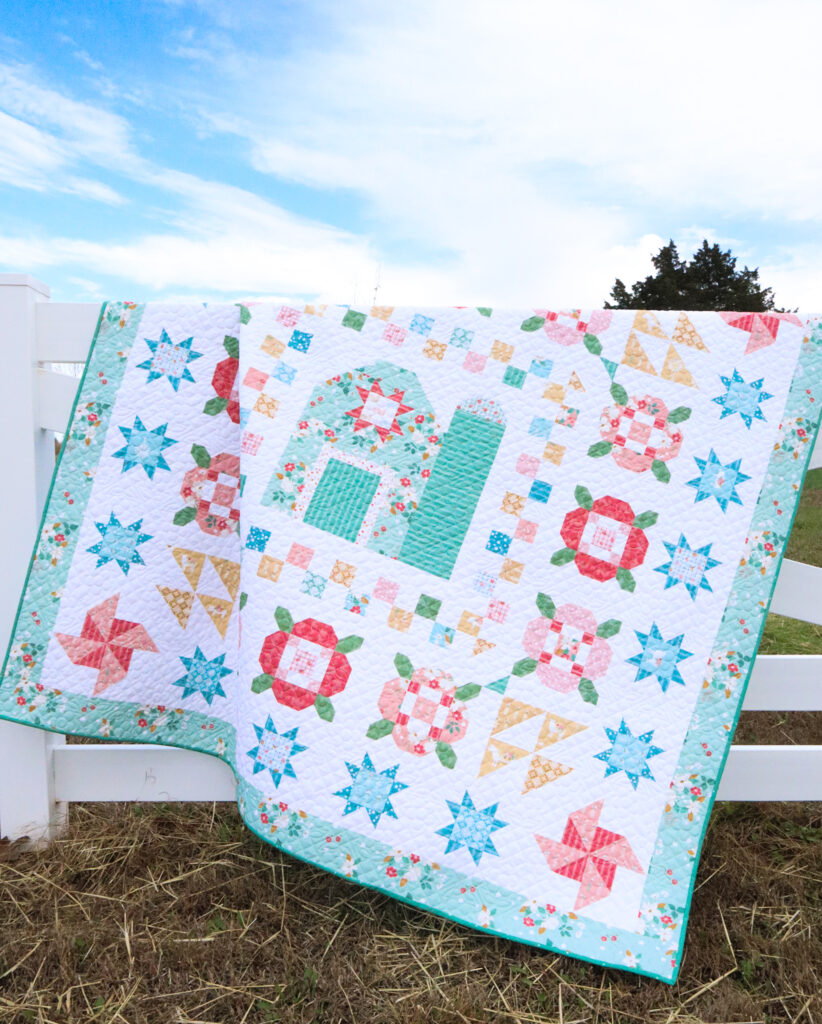 This week's blocks are the Flower Basket blocks that go on each end of the Flower Block Rows, and they are a great way to frame those fun flower blocks. Every week I share a video with tips on cutting and assembly, and this week I have a great tip on making these blocks with directional fabric. The videos will be on Mondays at 2 pm CT on my YouTube channel and in my Facebook Group.
Meadowland Quilt Along Week 4
I would love for you to sew along with us! The videos will be available for you to watch on my YouTube channel at any time. If you want to sew along with Sweet Acres, you can find Sweet Acres fabrics and Meadowland kits here. You can find the Meadowland pattern in my shop! You do have to purchase the pattern to sew along, but you can join in with any fabrics you'd like. We just want you to sew along with us!